You're 17. You got a bicycle, and you have so much free time and fewer obligations besides school, so you must be wondering what delivery jobs you can do with what you have at your disposal.
So can you be a delivery rider at 17? Read on and find out the requirements, limitations, and processes to start delivery jobs.
Table of Contents
Can A 17-Year-Old Become A Delivery Driver?
Not likely. There is a slim chance that a 17-year-old can become an official delivery driver.
Most businesses are regulated by the state, so they abide by strict regulations, especially as to labor; otherwise, they may face repercussions like penalties, sanctions, or revocation of their license to operate.
Restaurants and other business entities offering product delivery services require their delivery drivers to be at least 18 years old and have a valid driver's license.
Why 17-Year-Olds Cannot Be Delivery Drivers
The reason why 17-year-olds cannot be delivery drivers is that the state protects them from potential risks to safety, health, and well-being.
To be a delivery driver, you have to reach the age of majority, which is 18 years old, since most people have more control and accountability over their actions, affairs, and decisions at this age.
Punishment For Businesses That Hire Young Drivers
States impose federal child labor laws prohibiting teenagers from driving jobs and doing time-sensitive deliveries. A violation of such laws would trigger serious sanctions and pecuniary penalties.
For example, the Department of Labor investigated a certain company and found their violations of the federal child labor laws that preclude business entities from hiring underage delivery drivers.
They charged the company a fine of almost $140,000 for the said violation.
Do Local Pizza Shops Accept Young Delivery Drivers?
Most chains, if not all, only hire individuals who are 18 years old due to the legal and pecuniary repercussions they may face.
The law is so strict that they would inspect several things like insurance, driver's license, and driving history.
Want To See For Yourself How Route4Me Can Boost Your Profits?
Whether you want to slash the time it takes you to plan routes for your drivers, increase the number of stops they can make, or keep your customers satisfied knowing that your drivers show up on time… Route4Me helps you achieve that!
Are There Delivery Jobs You Can Try If You're Under 17?
You can try newspaper delivery, florist delivery services, or being a personal errands runner, especially for the elderly and those who are ill.
Local restaurants and emerging businesses near you may also be low on manpower, so they may have a more lenient requirement for delivery jobs.
What's A Bicycle Delivery Driver?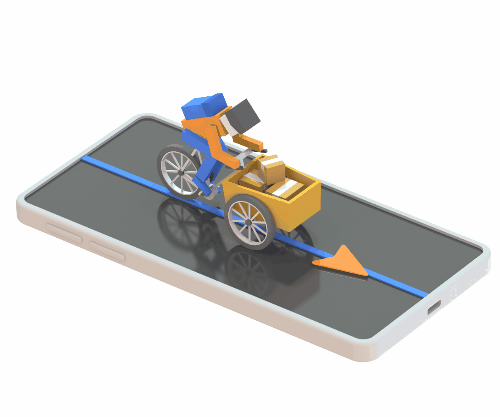 A bicycle delivery driver is simply someone who works for courier companies or is an independent contractor, delivering documents, food, flowers, newspapers, and other items to clients' destinations using a bicycle.
The primary reason is that bicycles are relatively affordable and require less maintenance than other vehicles.
Jobs That Offer Bicycle Deliveries For 17 Below
Besides food delivery, 17-year-olds may inquire into delivery job posts through online apps such as Postmates, Doordash, and Uber Eats.
Postmates
When signing up for Postmates, they will do a background check and initially ask for your car's insurance. However, you may email them to ask to transition into a bike courier.
Doordash
Doordash hires their delivery drivers as independent contractors, not as employees. There is a chance that these contractors would hire their own employers.
Despite your age, you may have a shot at doing delivery jobs using your bicycle when you apply to these contractors.
Uber Eats
UberEats hires delivery drivers and allows them the bike courier option.
They do not have a specific requirement for the type of bike you may use – so you can use any type you are comfortable driving.
5 Jobs Teens Can Try As Delivery Drivers
1. Food Delivery
Food delivery apps like UberEats, DoorDash, Caviar, Postmates, and more hire delivery drivers as their own employees or as independent contractors.
Each food delivery app may have unique requirements like the courier vehicle, but the typical process you must undergo would be background checks, and you must meet the minimum age requirement – 18 years old.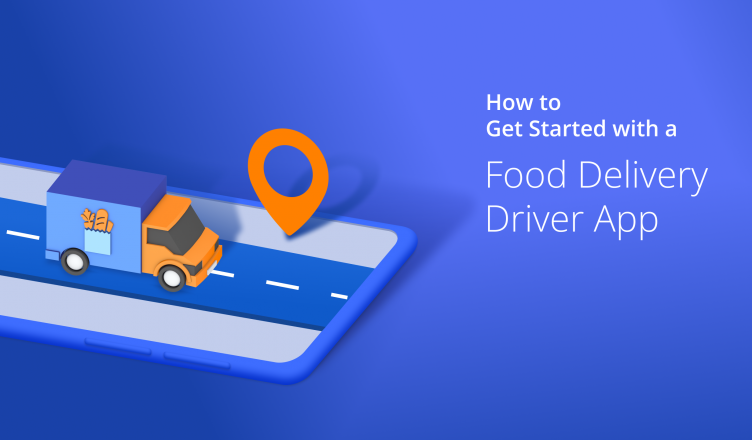 2. Florist Delivery
You could search for flower shops in your area that might be in need of people who can do their deliveries, especially during busy seasons.
Being a florist delivery may be a good side hustle for teens as they may be a bit lenient in their age requirements as long as they know the area and can do the job well.
3. U.S. Postal Service Driver
The two primary requirements to be a U.S. Postal Service Drivers are: you must be at least 18 years old, and you must have at least 2 years of driving experience.
Since you would be doing a government service, you may undergo a stringent screening process like medical and drug screening and background checks.
4. Newspaper Delivery
Although time-sensitive, doing newspaper delivery can be a plausible side hustle for teens.
If you have extra time in the morning before you go to school or on weekends, you may apply to newspaper outlets in your locality. Generally, there is no age requirement, but most hire people at least 18 years old.
5. Personal Errands Runner
Generally, there is no age requirement for this job. You may start with relatives or people you know from your neighborhood and scale up by advertising your services on social media.
You can offer services such as running to the grocery store, mowing the lawn, or walking their dogs.
How Old Do You Have To Be A Delivery Driver In The US?
To be a delivery driver in the US, you have to be at least 18 years old.
You must have a valid driver's license, clean records, vehicle insurance, and some pertinent information, such as your social security number.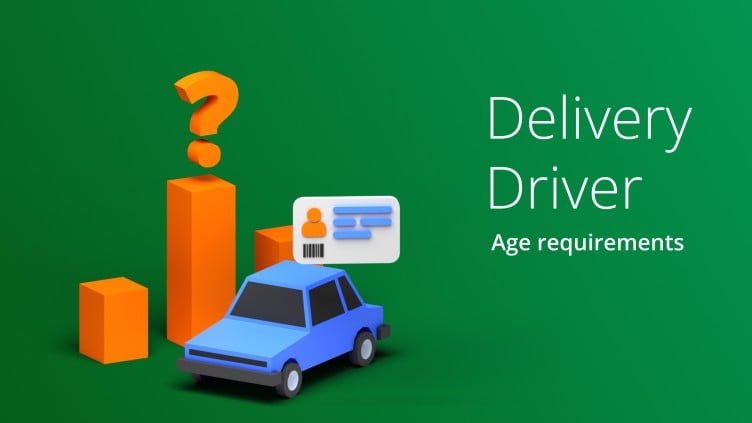 FAQs
Can 17-year-olds drive in America?
Yes, 17-year-olds can drive in some states in America.
Most states, if not all, can grant a full driver's license to teenagers between the age of 16 to 18 as long as they meet all other necessary tests and evaluations in driving.
Can you get a full driver's license at 17?
Yes, you can get a full driver's license at 17. Granting a full driver's license to teenagers who are at least 16 years old is common in most states in America.
Some other requirements would be insurance, MoT or passing the annual vehicle safety tests and paying road tax.
Final Thoughts
You can be a delivery driver at 17, but there are limitations.
State laws prohibit minors from doing hazardous occupations such as time-sensitive food delivery jobs, so most companies and chains only hire those at least 18 years old.
However, delivery jobs are not confined to food deliveries.
For 17-year-olds, you may offer delivery services to newspaper outlets, flower shops, mom-and-pop, or private people who need your hand doing errands such as grocery runs in exchange for a decent service fee.
For more tips visit Route4Me route planner!