Table of Contents
For people who want to be independent contractors, Amazon Flex might work for you. The drivers register for Amazon flex blocks or shifts that they'll work on delivering food packs from Amazon Fresh.
These blocks are usually six hours long and have a fixed pay. To maintain your compensation on the higher side, we made a list of Amazon Flex driver tips and tricks below.
15 Tips and Tricks For Amazon Delivery Drivers
1. Use A Smartphone To Maximize Efficiency
The first in our Amazon Flex tips list is a smartphone. Phones are like a commodity to people in the gig economy.
It's not just an ordinary phone where you can contact Amazon support or call customers; it is where you'll process each package from the Amazon depot to Delivery stations via an app.
The Amazon Flex app was installed on smartphones for Amazon Flex drivers and Uber drivers, which process and store data about Amazon deliveries.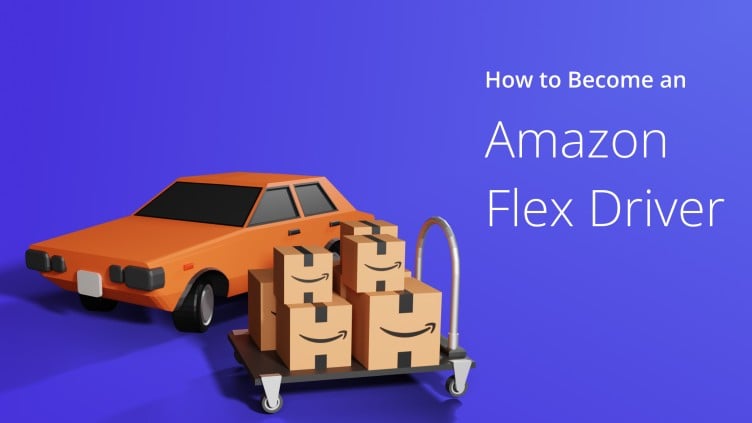 Google Maps and a mileage app can also be operated on an Android phone or iPhone, which are essential for drivers. Also, invest in a good phone mount for convenient driving.
Want To See For Yourself How Route4Me Can Help Amazon Delivery Drivers Increase Earning?
Whether you want to complete deliveries quickly, reduce driving time, or make more stops in less time… Route4Me helps you achieve that!
2. Keep Extra Boxes Of Various Sizes & Tape At Hand
When you need to deliver several packages to the same place, having a few empty boxes in your trunk can be helpful. Instead of running back and forth, you can do it this way and fill in your packages.
Boxes made of cardboard work nicely. You can fold them up if you don't have a lot of room in your car. And a box couldn't be sealed without packaging tape; always bring extra tape to seal those boxes.
3. Plan Your Delivery Routes Ahead Of Time
Planning your schedule is a big help to be organized and get more delivery jobs and gig driving in a day.
At Level 2, Amazon Flex drivers unlock the "Preferred Scheduling" feature, which allows them to select their own schedule in terms of the day, time, pickup location, and delivery station.
When blocks match your preference, they'll appear on the Offers page of the app, and you can choose whether or not to accept them.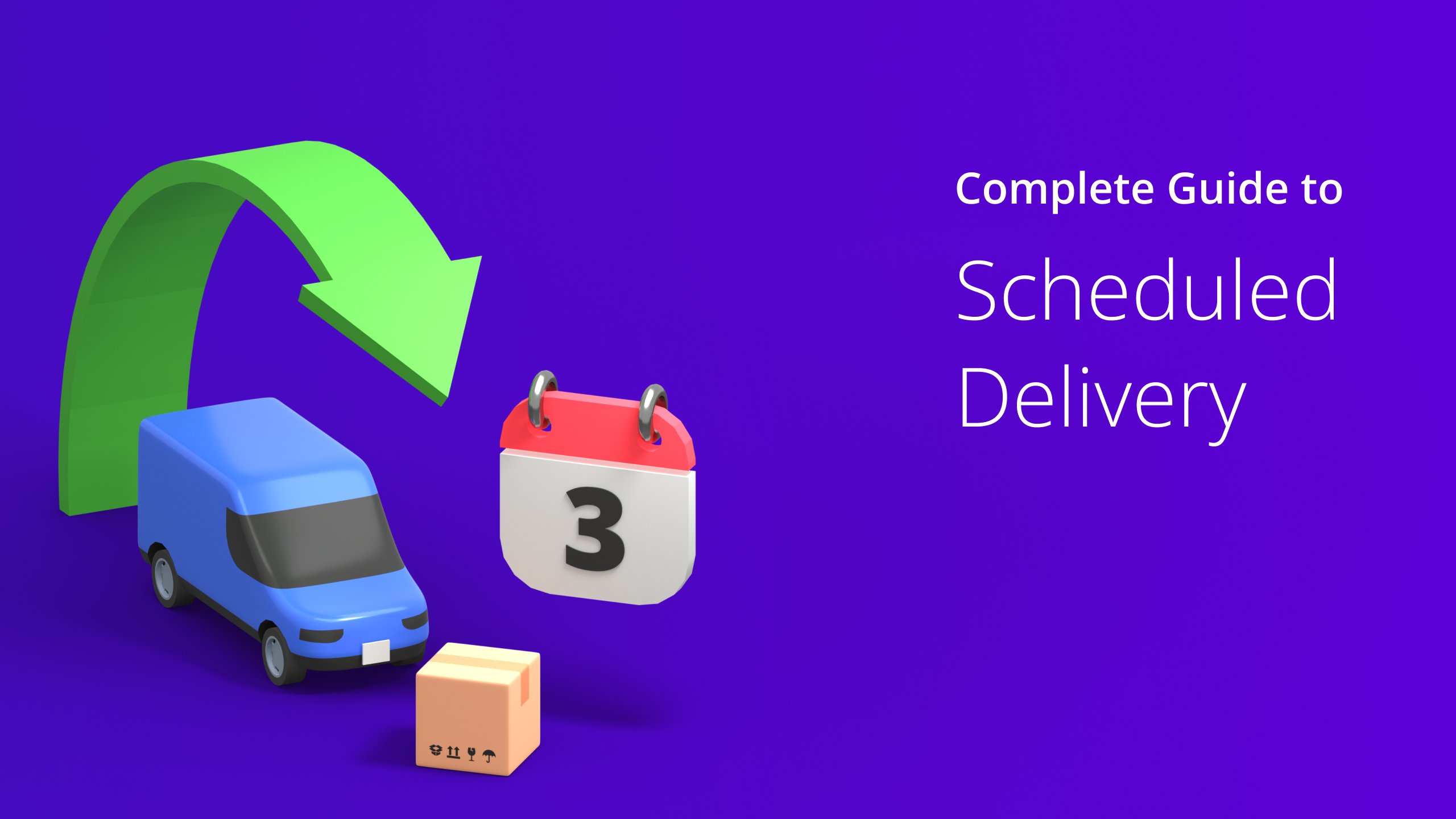 4. Prevent Package Theft
For Amazon Flex deliveries and other delivery apps, always ask for a time change if the delivery location is distant and deliveries are scheduled before regular business hours.
Ensure that the car's doors are always locked. Before entering the cab or the back of the truck, always ensure everything is secure.
To prevent access to businesses, keep your car keys apart from the rest of your keys. Be cautious when parking in isolated areas to do paperwork or take a break for a meal.
If possible, arrange the delivery when other drivers are in the area to avoid robberies targeting your vehicle. Or drop the package at a security gate with the customer's consent.
5. Get Insured
Car insurance is another cost that most of us consider necessary if you drive for Amazon as a flex driver.
Because of that, your odds of being in an accident increase whether you're a good driver or not. Fixing your vehicle in the middle of work is time-consuming and a hassle.
Insurance is essential to ensure you can resume working without attempting to obtain a replacement vehicle. To spend money more than your salary is the least that you want to happen.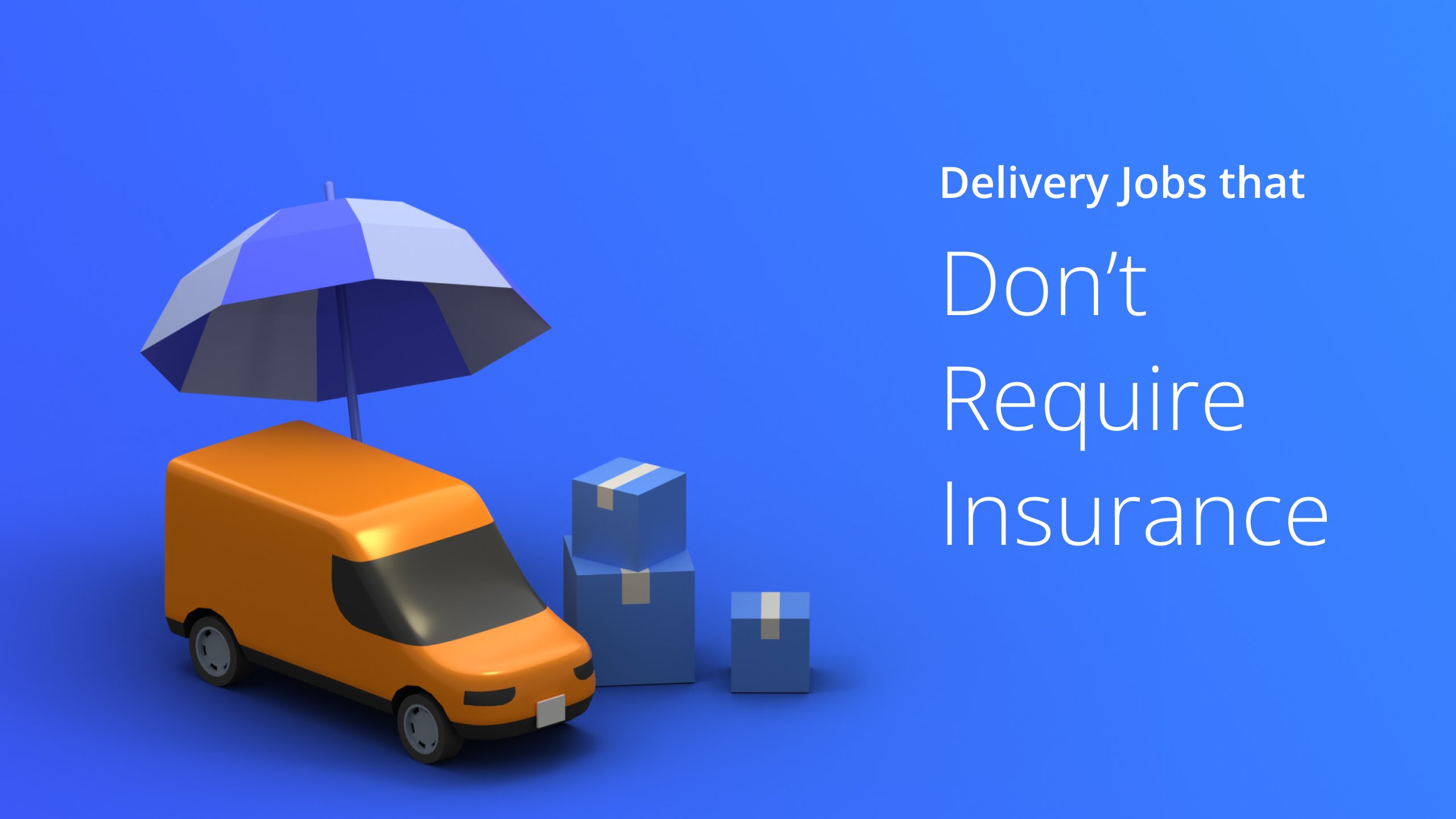 6. Record Your Delivery Miles (Always)
Delivery drivers' expenses are composed of gas prices and car expenses. These include costs of permitted write-offs, avoiding adding car maintenance and fuel to your expenses.
Here are the two options to monitor your driving expenses for tax filing: Standard mileage and Actual expenses.
At Standard, you'll track driving miles to work yearly and get reimbursement for business miles after you file taxes.
At Actual, you must add all your vehicle expenses at the year's end, then multiply by your driving time percentage to get the total business expenses sum.
Actual is better for self-employed. And Standard mileage is for flex drivers who drive most of the time.
7. Resolve Issues ASAP
Even though most deliveries go without a hitch, there are times when you encounter issues like incomplete deliveries and need assistance from Amazon's support staff.
To save time and guarantee that your work is done correctly, don't be afraid to call for help. Here are some Amazon Flex tips to get help:
Call Amazon – at (888) 281-6901 or (877) 212-6150
Request a call – The Amazon Flex app has a feature where you can call their support team.
Send an email – If you don't need a response immediately, email [email protected].
Contact the customer – On the occasion that you may need to contact a customer.
8. Wear The Right Clothes
Wearing the right uniform is a must for Amazon Flex drivers. There are instances, just as the post of a popular artist who almost shot a delivery man walking on his doorstep because he's not wearing any uniform to indicate he's from Amazon.
Wearing the right uniform has a lot of advantages for package riders too. Employees are shielded against workplace accidents by company-issued attire, such as hard hats or non-slip shoes.
9. Prepare A Driver's Bag
Using hot bags and drink carriers can simplify your job as a meal delivery driver. Thermal bags ensure that customers receive ordered food in good condition, remain warm, and are spill-free.
The correct carriers and bags can also simplify your distribution by saving you time while packing and unpacking multiple goods and avoiding spillage in your delivery truck.
Being in the service industry, the satisfaction of your customers can lead to commendations for quality work; quality work means promotion, and promotions mean a high-paying job.
10. Plan Bathroom Breaks
According to a survey in Business Insider, most Amazon Flex drivers answered they don't have time to search for restrooms. [2]
Working in the industry, you know that your day will be jam-packed with multiple deliveries, and you might not find time to have bathroom breaks.
There are routes where you won't find restrooms along the way; that's why you must plan to have bathroom breaks ahead of time. Earning more is essential, but your earnings will go to waste if you get sick.
11. Control Your Pace
When driving a delivery vehicle, you must always control your driving pace to see your destination's street name to protect the parcels assigned to your area.
Packages aren't supposed to be shaken too much while on the trip because they're fragile items or contain liquid.
Reckless driving of Amazon Flex drivers is some of the causes why items are damaged when the customer receives them. A damaged parcel means low-quality work. You can't make more money if you get fired for delivering a damaged parcel.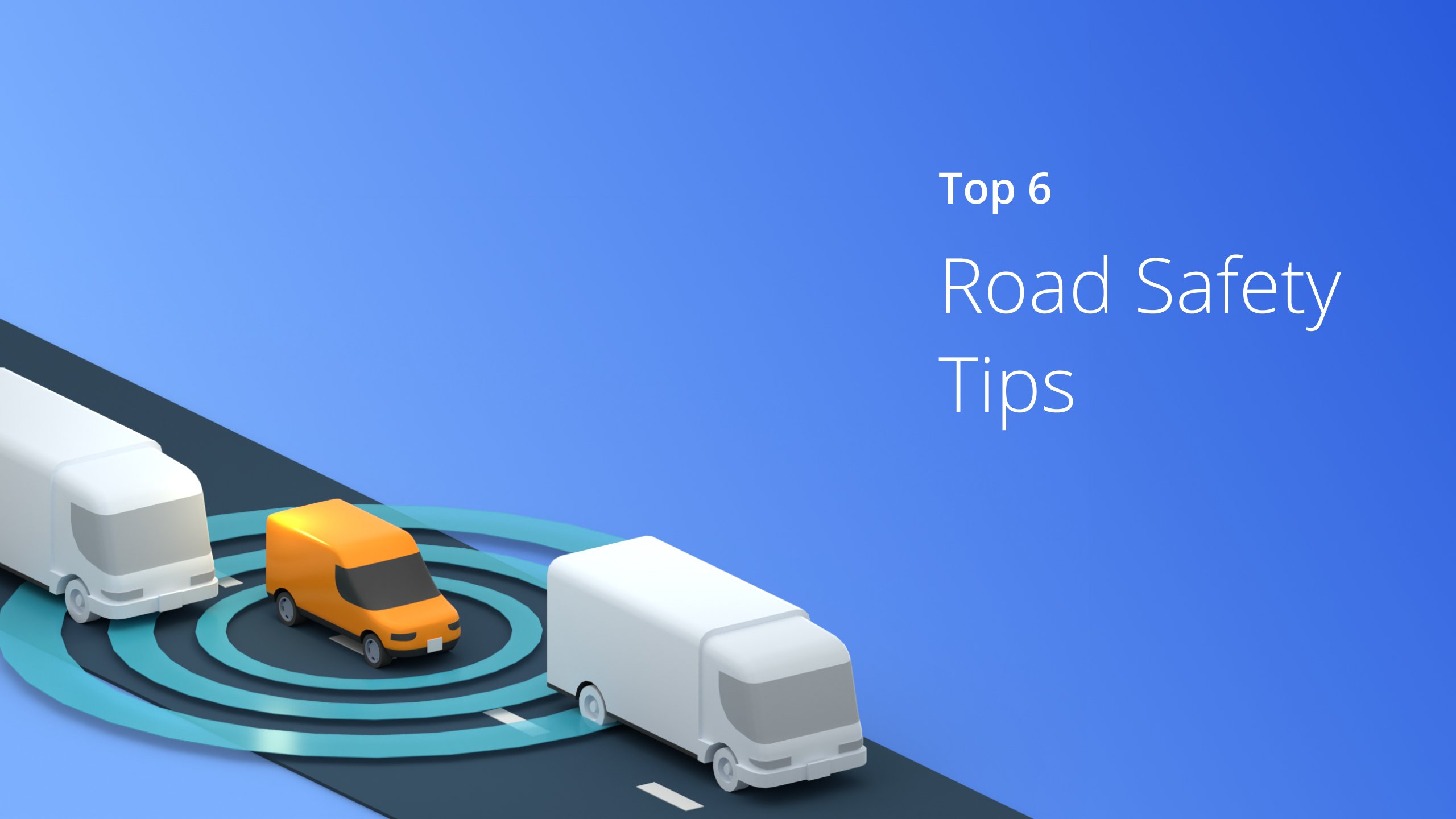 12. Inspect Your Car Before Driving
You can increase your earning potential by getting your car ready for the long run. Provide a clean and clutter-free space in your car so that your Amazon Flex delivery packages can be stored and moved freely whenever you reach the distribution center.
When making deliveries, it's essential to have your car fueled and ready to go. Stopping during your delivery block consumes time, lowers production, and might lower your earnings.
A reliable car is essential when delivering for Amazon Flex or any other side business. You can't make more money if your vehicle doesn't start. Here are the eight best cars for delivery drivers.
13. Organize The Packages Well
A list of the locations you will be delivering to is provided to you when you fetch to deliver packages at an Amazon warehouse. A code will also identify the label's distribution center for each shipment.
Organize packages by delivery area before loading your automobile at the depot. You won't have to search drop-off sites for different packages.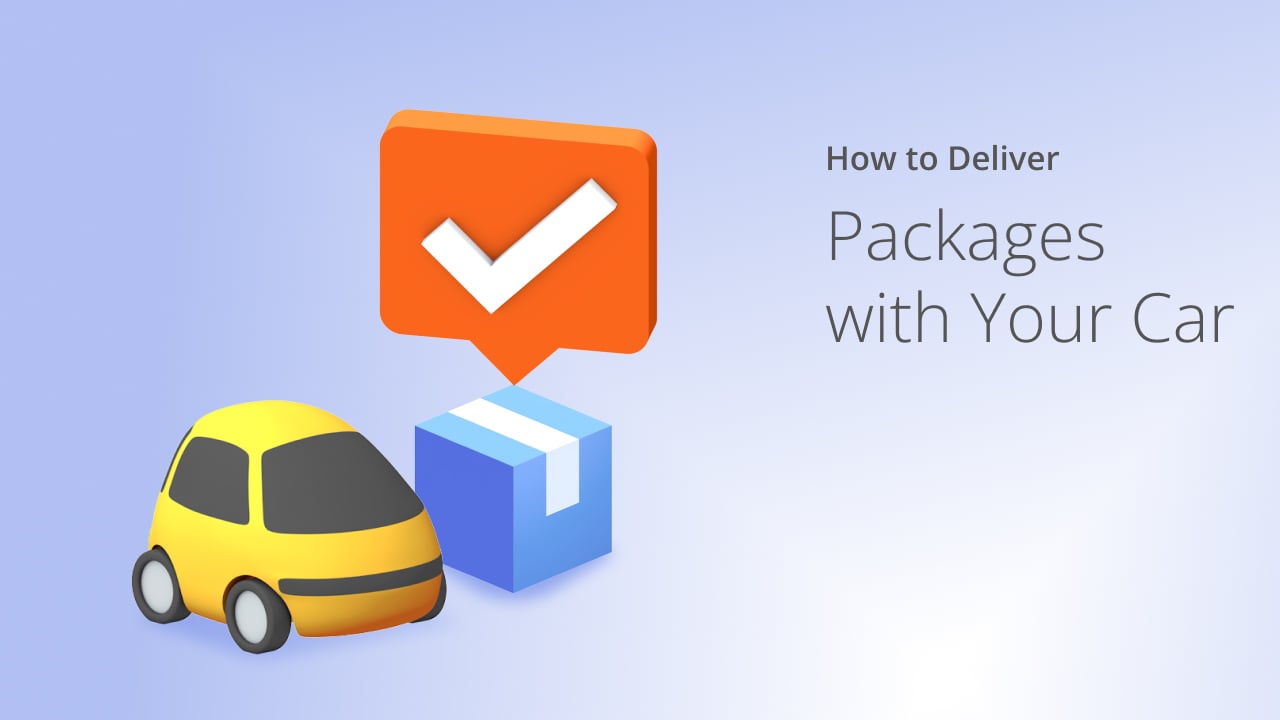 14. Always Find Time To Eat Lunch
Always find time for lunch breaks, no matter how many packages you must deliver within your 10-hour work shift as an Amazon Flex rider.
As we said at the number 10, your health is your wealth. Don't trade your proper meal time for anything temporary in your job.
Always remember, your job position is replaceable. Your life and health are not.
15. Use A Route Planner
The cost of fuel, labor, and vehicle maintenance can be reduced by optimizing your routes to avoid heavy traffic and save time, which is helpful for any drivers looking to save money.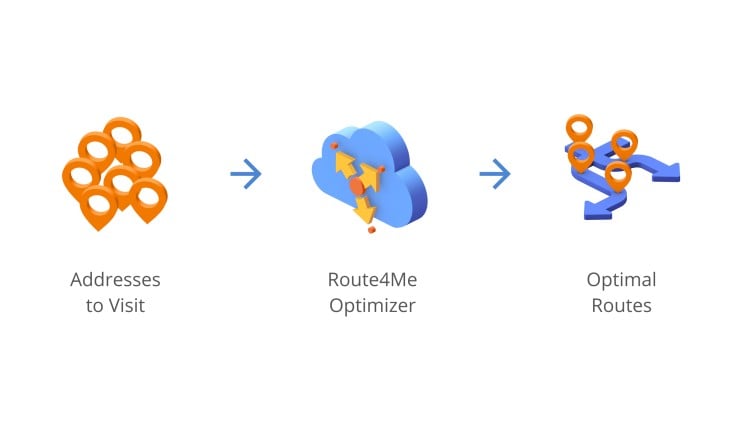 Independent contractors can prevent any backtracking on the road by following an optimum route, which gives them clear instructions on where to go.
Riders can thus reduce total transportation costs by avoiding backtracking, driving less, and arriving at all of their intended destinations on time.
Route4Me route planner provides you with what you need in a circuit route planner. Install the app and enjoy the free trial.
Frequently Asked Questions (FAQs) about Amazon Delivery Driver Tips and Tricks
Do Amazon Delivery Drivers get tips??
Yes. Amazon drivers can receive tips via the Amazon app. Also, Amazon logistics announced that they would give the riders their total earnings plus the tips received from the app. According to Los Angles Times,
Amazon admitted
that they're using the drivers' tips to cover the discrepancy in their per-hour rate, and the riders don't know anything about it.
How many deliveries does an Amazon driver do in a day?
Amazon drivers deliver more than 564 packages on their 10-hour work shifts. The number of daily deliveries also varies during rush hour and peak season. It could increase in numbers and also the rate per hour. The driver can accept more posts and parcels depending on their route and current location during the day.
In Summary
Being an Amazon Flex driver is a terrific way to get started. You might eventually discover a means to advance into a more senior logistics job or even start your own logistics business.
Use your experiences as your stepping stone to reach higher dreams. It is never too late to plan and build your own business, just trust the process and follow the tricks and tips we provided for a better you.
Want To See For Yourself How Route4Me Can Help Amazon Delivery Drivers Increase Earning?
Whether you want to complete deliveries quickly, reduce driving time, or make more stops in less time… Route4Me helps you achieve that!