Table of Contents
From vehicle scheduling and maintenance to driver tracking and vendor payment, field service managers face more challenges than we think. The good news is technology is transforming business operations, and fleet telematics is at the forefront. Field service businesses are using telematics data to monitor fleet performance and collect real-time information such as vehicle location, fuel consumption, mileage, speed, and driver behavior to reduce expenses, increase productivity, and improve safety.
What is Fleet Telematics?
Commonly used in reference to vehicle telematics solutions, the term "Fleet telematics" is a combination of two words – telecommunications and informatics. Since its introduction over 15 years ago, business telematics has been regarded as a useful tool for vehicle tracking and getting insights about how long journeys have taken.
How Does Telematics Work?
Are you still wondering what is telematics in a vehicle?
Well…a tracking device, also known as a telematics device, often is installed into the vehicle itself. That device contains three key components- a GPS antenna, a SIM card, and an accelerometer. The device uses cellular networks to transmit location and other vehicle data back to the servers hosted by the fleet telematics providers. The fleet data stored in the server is accessible from any location and device with an internet connection.
The GPS antenna detects the location of the vehicle, which road you are traveling on, and even the speed you are traveling. The accelerometer detects if the vehicle is involved in an accident, but intelligent algorithms detect incidents like harsh braking, tailgating, hard acceleration, and cornering.
Want To See For Yourself How Route4Me Can Boost Your Profits?
Whether you want to slash the time it takes you to plan routes for your drivers, increase the number of stops they can make, or keep your customers satisfied knowing that your drivers show up on time… Route4Me helps you achieve that!
How Can Businesses Use Telematics?
Telematics can be used across a variety of industries, including:
Car insurance: Your provider can track the way you drive to calculate how much your policy should cost you.
Fleet tracking: Businesses monitor drivers and field workers to manage their tasks efficiently.
Anti-theft: People these days prefer to equip everything from vehicles to machinery with a tracking device, so it can be found quickly if it's ever stolen.
Now that you know what is telematics in a vehicle and how they work, let's discuss how fleet telematics systems can be beneficial to your business.
Benefits of Telematics Monitoring
Wondering whether your business should be utilizing fleet telematics services or still confused about what is fleet telematics? Here are some benefits:
Reduces Fuel Consumption
According to a survey, nearly 89 percent of field service businesses that used telematics saved on fuel expenses. As per another report, companies that used telematics reduced fuel costs by over 13 percent. Now add these savings to the potential savings made on unscheduled vehicle repair costs, insurance premiums, and fuel wastage due to inaccurate routes, and you could likely save thousands of dollars each month.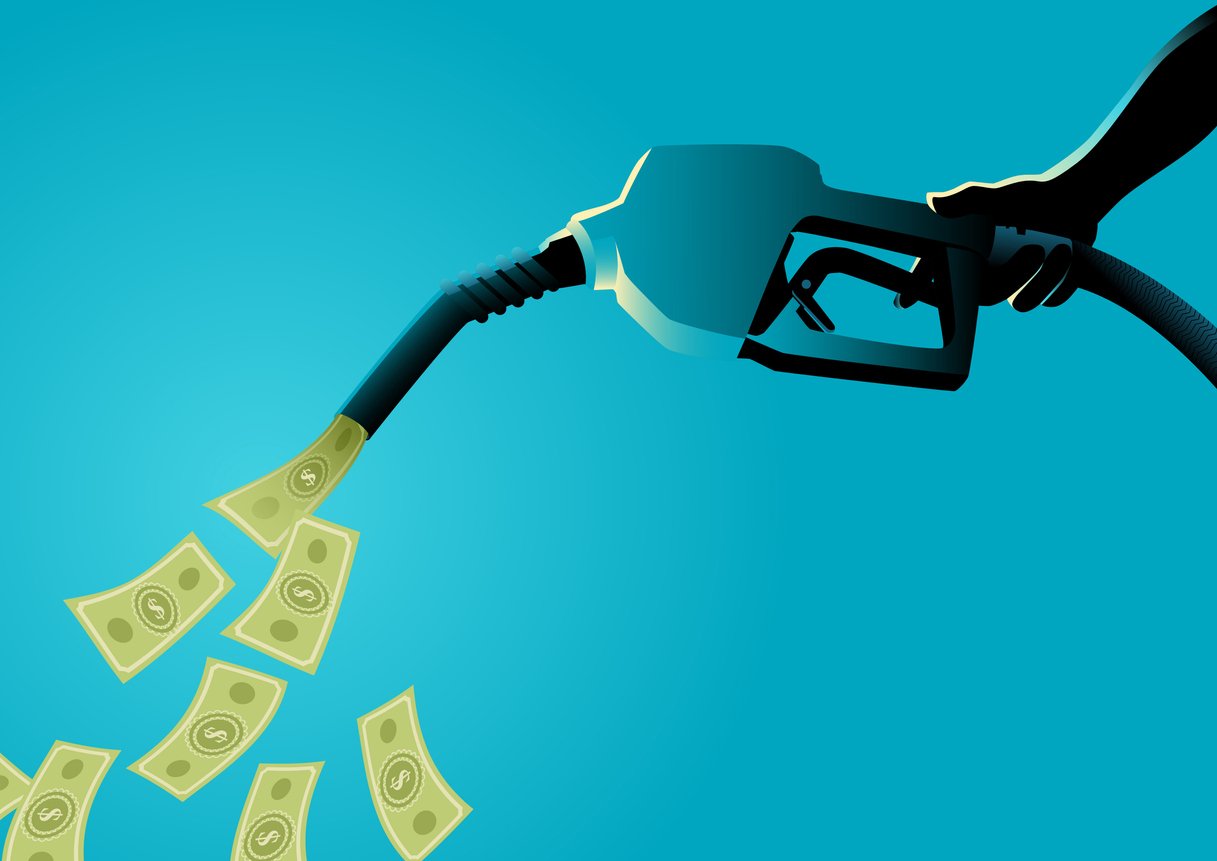 With fuel costs being your most significant expense, identifying and reducing excessive fuel usage is crucial to overall efficiency and profitability. Telematics does this through route optimization, cutting down on idle time, and detecting unauthorized vehicle use. Fleet telematics can also help you reduce fuel costs by alerting you to driver behavior.
Improves Productivity
How productive are your field reps or drivers? What roads are they using? Are they stuck in traffic? With telematics software, you can get all of these answers and make the most of your resources.
Advanced automotive telematics systems will enhance your drivers' productivity by helping to reduce vehicle idle time, right-size your fleet, improve routing, and ensure vehicle safety. Another way that telematics makes fleets productive is by tracking maintenance. You will not be able to run your business efficiently if vehicles are off the road due to unscheduled maintenance. Fleet management software can help you be proactive with preventive maintenance. You will get real-time insights into the number of hours your vehicles run to optimize preventive maintenance schedule.
The commercial truck telematics system will also help your vehicles stay in good health by sending you alerts when trouble arises. The intelligent algorithm in these systems can detect if the engine is working over capacity by comparing it to set benchmarks. Utilizing fleet telematics to improve driving behavior will pay off in spades as you start to see less wear and tear, and less maintenance.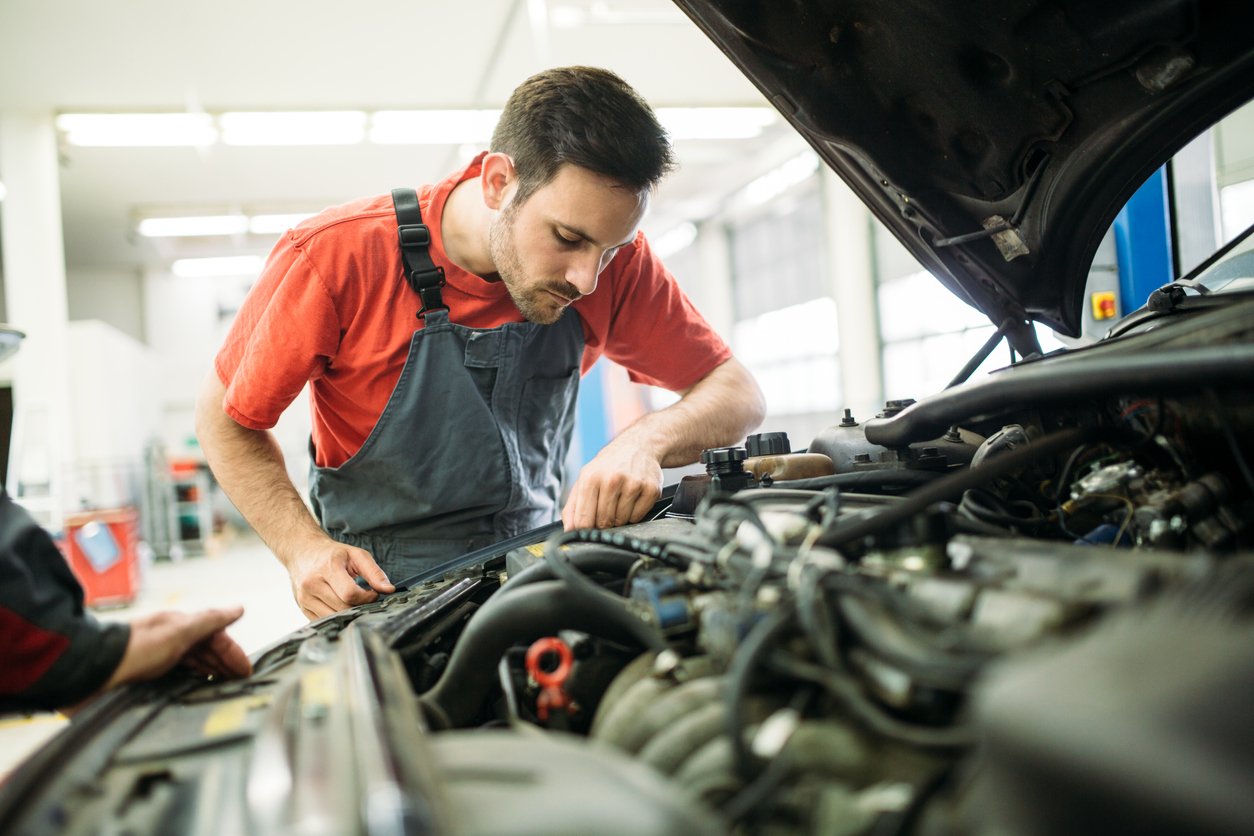 Track Progress and Ensure Driver Safety
An essential aspect of vehicle telematics is gaining insights into what your drivers are doing. Do you keep wondering where your vehicles and drivers are, or what they are doing? In the event of an accident, do you wonder if your driver was over speeding or changing lanes – or was the other driver at fault?
All of these doubts can be resolved quickly and in real-time through vehicle telematics. If drivers are not following traffic rules or driving policies, in-vehicle fleet telematics devices will alert them to slow down or buckle up. This will not only keep your drivers safe and your business out of hot water, but also help reduce vehicle wear and tear, so you get more miles and productive hours from your fleet vehicles.
Enhances Customer Experience
Accurate, real-time vehicle location tracking will improve customer service and enhance their experience. For instance, if a customer calls inquiring about the status of delivery, you would be able to identify the location of your driver and contact them to get an ETA and communicate an accurate time of delivery to the customer.
What Does The Future Hold For Telematics Technology?
According to a report by McKinsey and Company, field service businesses have adopted telematics at an accelerating rate in recent years. Nearly 15 percent of vehicles come with telematics pre-installed. It is estimated that there are 100 million telematics units in operation worldwide. The global market for fleet telematics hardware, telematics software, and fleet telematics services is likely to grow at around 23 percent per annum, becoming a $75 billion industry by 2025.
The same report also highlighted that fleet telematics devices- which monitor and communicate vehicle location, fuel usage, driver behavior, and other critical data — are likely to come up with a range of additional benefits. Businesses are hopeful that these features will help them improve the effectiveness and efficiency of their field operations and maximize the productivity of their workers.
Conclusion
Businesses that ignore the varied benefits of telematics fleet management may find themselves struggling to keep pace with competitors who embrace technology to optimize their operations. By embracing fleet telematics and making the most of it, forward-thinking businesses can stay ahead of the curve.
Want To See For Yourself How Route4Me Can Boost Your Profits?
Whether you want to slash the time it takes you to plan routes for your drivers, increase the number of stops they can make, or keep your customers satisfied knowing that your drivers show up on time… Route4Me helps you achieve that!