The country is going crazy about electric vehicles (EVs). Recent reports have confirmed that EVs in the US have entered their fastest phase of growth. As per a report by IHS Markit, EVs' market share reached record volumes in the US with 208,000 new registrations in 2018. The report also stated that the new registrations more than doubled in 2018 from just over 100,000 in 2017 and further forecasts a significant increase in battery-powered electric models offered over the next decade, with more than 350,000 electric vehicles to be sold in the US in 2020; by 2025, this figure is expected to rise to more than 1.1 million vehicles.
While this growth is good news, it is not totally unexpected. Drastic improvements in EV technology, along with the government's focus on reducing global warming and encouraging zero-emission vehicles, have provided a much-needed impetus to the EV market.
Electric vehicles are the future and an increasing number of field service businesses in the US are turning to EVs, while setting goals to reduce their emissions and improve fleet efficiencies. For example, a recent study examined the lifetime costs of Chevy Volt and Nissan LEAF and indicated that electric vehicles, in most cases, perform better than conventional vehicles due to their lower maintenance costs. However, when field service owners completely turn to EVs, they might face challenges in monitoring vehicle use.
Need for EV-Specific Telematics
Emission reductions and the lower cost of ownership, which are the primary benefits of EVs, are tied to the utilization rate. If your drivers fail to properly charge plug-in hybrid electric vehicles (PHEVs) or drive in gasoline mode, EVs will neither help in saving money on fuel costs nor make a considerable impact on reducing emissions. Field service managers also need to monitor State-of-Charge (SOC) of EVs, before putting them into use as well as make drivers responsible for understanding when and where to charge.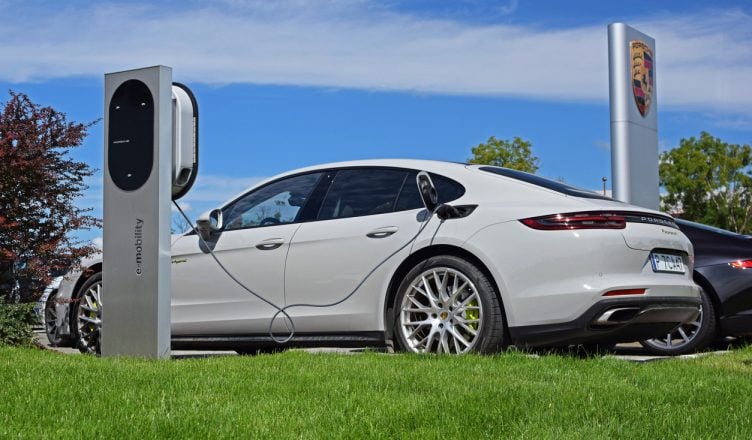 Some field service managers check the performance of PHEVs by comparing the vehicle's fuel and charging history. These manual processes have data quality issues, are labor intensive, and are difficult to follow as more electric vehicles get added to the operations. So, the traditional methods that are used to record Vehicle Miles Traveled (VMT) and fuel consumption in conventional vehicles do not work well for EVs. Ultimately, electric vehicles require new processes for analyzing mileage data.
The reliable solution is installing telematics with EV-specific capabilities. When placed in an electric vehicle, telematics will track data to help:
Monitor energy consumption and energy generation
Improve driving habits
Monitor battery's state of charge
Location and booking of the next charging station.
With such telematics data in hand, field service managers can do effective route management, benchmark vehicle utilization, monitor charge reporting, and measure whether their plans are effective in reducing costs and emissions.
Furthermore, every car manufactured in the US since 1996 is required to be OBD-II compliant. When the vehicle's onboard computer detects a problem, it outputs a specific OBD code which is read by the scanner or reader. These OBD-II codes can help the mechanics diagnose emission, powertrain, and other issues.
The OBD-II port was originally used by mechanics as an access point to vehicle diagnostic data. Later, OBD-II ports transformed into plug-in aftermarket devices, including "track and trace" telematics systems. However, the telematics systems that can be plugged into a vehicle's onboard diagnostic (OBD-II port) may soon become obsolete.
This is mainly because internal combustion engine (ICE) vehicles follow the industry standard for the data extraction through the OBD port, while EVs are not obliged to follow any such standard.
Want To See For Yourself How Route4Me Can Boost Your Profits?
Whether you want to slash the time it takes you to plan routes for your drivers, increase the number of stops they can make, or keep your customers satisfied knowing that your drivers show up on time… Route4Me helps you achieve that!
Unlike the mature ICE vehicle market, getting data from EVs is more difficult since the car manufacturers have not yet agreed on the standard. For instance, the standard protocol for getting messages related to the engine overheat may vary from one manufacturer to another. Instead of adhering to OBD-II standards, EV manufacturers like Tesla are using their own proprietary scan tools and the different manufacturers are using differing protocols. The physical connectors might be the same, but the wiring may not be the same for all models of a car.
Do Electric Vehicles Require an OBD-II Port?
Most modern electric vehicles in the U.S., such as Model S, Model Y, Model X, and Model 3 by Tesla, are considered technologically advanced cars. These models come with Level 3 autonomy, meaning they can drive themselves with a little human assistance. Tesla has recently introduced an automatic self-diagnosis feature on these models, which will enable them to self-diagnose any problems in their system as well as order spare parts, if required.
Most mechanics rely on aftermarket scan tools to identify and fix problems in a variety of Asian, American, and European ICE vehicles. However, OBD-II scan tools that are used in ICE vehicles might be of little or no use to a technician working on an EV. These aftermarket scan tool manufacturers are also struggling to keep up with the demands of scanned data in electric vehicles for two key reasons. First, hybrid and electric vehicles have complex self-diagnostic systems. Second, a lot of scanned data that is sent on the OBD-II for ICE vehicles is not meaningful for an EV, such as intake vacuum and the O2 sensor status.
According to a new research report, The OBD aftermarket is projected to cross $1.5 billion by 2024. With the significant growth in EV technology, the demand for OBD telematics systems for managing and controlling the car's complex network of components is likely to increase significantly. Some of the players operating in the OBD aftermarket for EVs are Geotab, Azuga, and TomTom.
FleetCarma, now acquired by Geotab, provides plug-and-play OBD-II devices to manage electric and electric hybrid vehicle fleets. Another pioneer in automotive telematics, Airbiquity offers a complete range of telematics services for EV operation, including battery charge management, driving range, and charging location finder.
Here are some more transportation technology examples.
Conclusion
Because electric vehicles may not be required to have an OBD-II port, we may see EV manufacturers dropping the OBD-II completely. However, some experts also believe that a new EV-specific standard will eventually come out, especially for EV-only manufacturers like Lucid and Tesla. Manufacturers that have both ICEs and EVs, such as Chevrolet, Nissan, and Hyundai, will probably follow the existing OBD-II standards and maintain backward compatibility just because it is more cost-effective and simpler. EV-only manufacturers do not have any specific standards to follow and so they will most probably come up with their own proprietary diagnostic tools or devices (Tesla Model 3 is an example of this), at least until there is a new EV-specific standard.
To learn more, visit www.route4me.com.
Want To See For Yourself How Route4Me Can Boost Your Profits?
Whether you want to slash the time it takes you to plan routes for your drivers, increase the number of stops they can make, or keep your customers satisfied knowing that your drivers show up on time… Route4Me helps you achieve that!