Temperatures are falling and snow is accumulating which is making the roads slippery. Just entered into 2020 and parts of America are reeling due to the dangerous winter weather conditions. According to a report, the recent storm has caused a lot of snow to fall throughout the South and Midwest America. The only people happy with the amount of snow falling in the parking lots are the ones running a snow removal company.
While a big snowstorm can mean more business, it also means a lot of preparation. For example, if faulty equipment, inexperienced drivers or inaccurate routes persist for too long, the problems will become a severe drag on the snow removal business. Also, heavier snowstorms mean traffic jams and if your snow plow routes are not optimized, a lot of time and fuel will be wasted. And, delayed services or your crew taking too long to remove the snow from the driveways might result in customer inconvenience or even loss of business.
Want To See For Yourself How Route4Me Can Boost Your Profits?
Whether you want to slash the time it takes you to plan routes for your drivers, increase the number of stops they can make, or keep your customers satisfied knowing that your drivers show up on time… Route4Me helps you achieve that!
Benefits of Route Planning
How exactly can route planning help your snow removal company? Let's find out below.
Cut Fuel Costs
This is probably the biggest reason why snow removal companies prefer route planners over free mapping software. Most importantly, shorter and faster routes will reduce travel time, which means less fuel will be consumed.
Another way in which route optimization can help you cut costs is through real-time monitoring of drivers. With the software, you will be able to track the on-road habits off your drivers, including any bad driving habits, such as idling, speeding, and harsh braking, which result in excessive fuel consumption. Based on this valuable data, you can train your drivers and encourage them to adopt more fuel-effective driving practices.
Ultimately, with fuel costs being the most significant expense of a snow removal business, cutting any unnecessary fuel consumption will help grow your business revenue.
Optimize Routes
One of the most obvious ways in which a snowstorm can impact your crew is by making planned routes challenging to operate. For example, too much snowfall can lead to dangerous road conditions. And, even though your drivers are trained to handle extreme snowfall, the road conditions are risky for your drivers' safety and may result in stranded vehicles in snow which may lead to substantial financial costs as well.
So, snow removal companies will benefit from a route optimizer that identifies the safest alternative routes, after considering factors like weather, and sunset and sunrise. It makes perfect business sense to choose a route planner that uses advanced route optimization technology to automatically optimize routes based on the road conditions and save your drivers the hassle of manually updating the route.
Communicate ETAs to Customers
Customers will not wait three days for their front doors to get cleared off the snow. So, if you commit to getting the snow cleared by noon, then you should get it done by noon or update the customer with the new ETA. With the help of a route planner app, you can send accurate ETAs to your customers to make your business more transparent. This will help improve customer service and reduce customer complaints, which usually increase when front doors are blocked with piles of snow and there's no sign of your crew.
Mainly, a multi-stop route planner will help ensure that your punctuality, communication, and speed capabilities are up to the mark. If customers don't get this from you, they may have no problem turning to another snow removal services company that can provide faster, more cost-effective service. That could spell trouble for your business.
Ensure Driver Safety
When it comes to driver safety, it is essential to understand the relationship between route planning and driver behavior. The better planned your routes are, the more focused your drivers will be. They will be ready to face any hazard on the road, including a sudden snowstorm or a blizzard.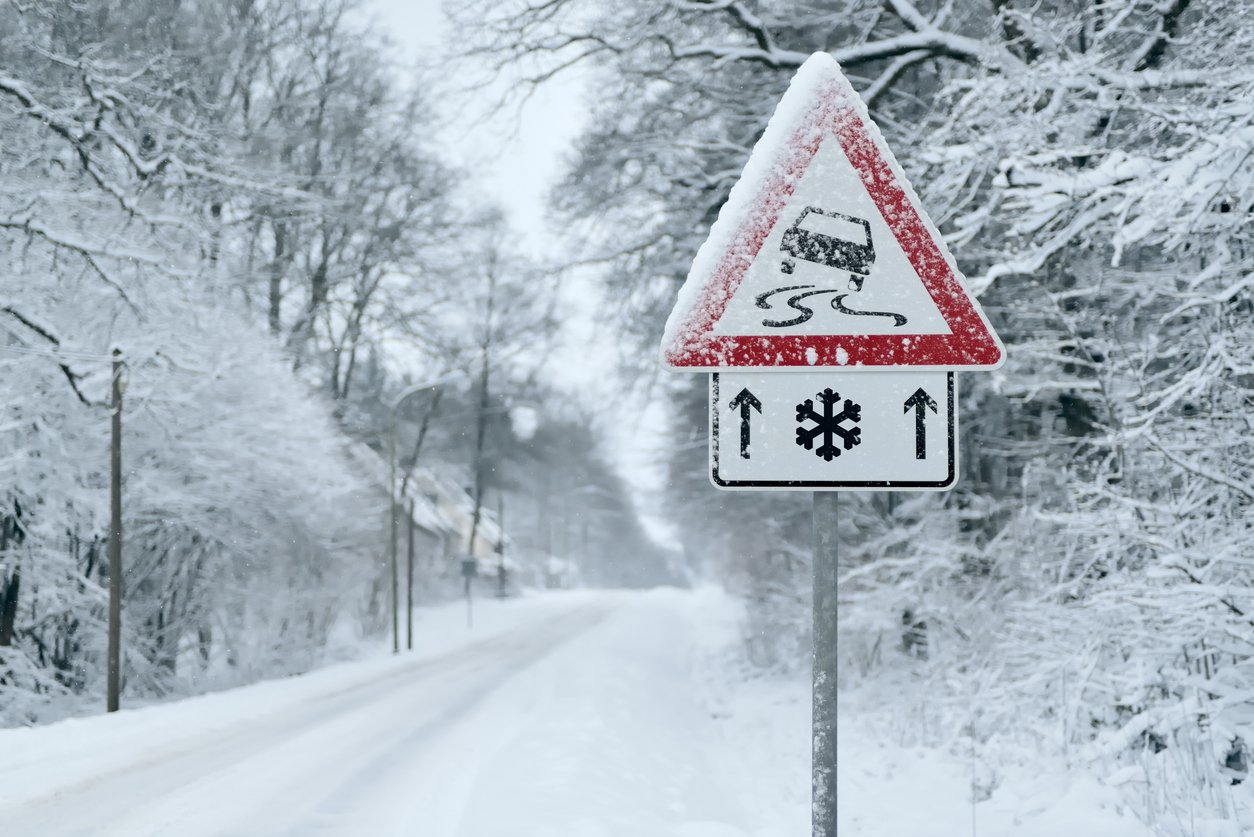 Also, if the roads become too risky to drive, you can instruct your drivers to pull over in a safe area through the route planner app. Alternatively, you can help your drivers look for a rest stop or gas station where they can park and wait out the storm by using the route planner.
These are the kinds of situations where real-time monitoring of divers will come in handy. And, a driving route planner is essential here as it gives you access to accurate weather data so that you can plan routes ahead of time to avoid inclement weather, get better awareness around potential storms, and prevent weather-related accidents. In addition, using a driving route optimizer with a GPS tracking feature, you can track the physical location of your driver and stay on top of any unexpected situations or disasters. To keep your crew safe during foggy and snowy weather, you can use the route planner to assign a route to the entire fleet of vehicles so that they drive in convoy and stay safe.
Conclusion
Running a snow removal business is not very different from operating any other landscape business. So, to make your business profitable, you must follow the same principles: hire and train good employees; deliver an excellent customer experience, and use a route planner to keep your services timely and reliable. Doing these things should keep your snow removal business alive and thriving for years to come.
Want To See For Yourself How Route4Me Can Boost Your Profits?
Whether you want to slash the time it takes you to plan routes for your drivers, increase the number of stops they can make, or keep your customers satisfied knowing that your drivers show up on time… Route4Me helps you achieve that!