A packing slip is crucial for every logistics or eCommerce business. It provides all the required information related to the items being shipped.
Packing slips are used for inventory management to ensure you pick the correct items to ship. They are your fulfillment safety net.
Let's learn in detail what these slips are, what information they contain, their benefits, and what makes them different from shipping labels.
Table of Contents
What Is a Packing Slip?
A packing slip – also known as an itemized list, a waybill, or a shipping list – is a piece of paper attached to a package with a detailed list of items enclosed.
You must use packing slips to determine what inventory to pull, package, and send to customers. These packing slips are typically placed on the packaging so delivery service providers can see to whom the order needs to be shipped.
Additionally, customers can use the packing slip to check the accuracy of their order or if they want to return their items. The document provides information if items have been damaged or lost. Checking the packing list makes refunds and returns easy and convenient.
If your company is shipping items internationally, customs can check the packing slip to ensure the package is safe to enter the region.
Benefits of Using Packing Slips
Your company needs packing slips to ensure you ship the correct packages to your customers. You may miss the following key benefits if you don't already have packing slips.
Reduce Human Error
A packing slip can minimize human error and ensure that items are delivered to the correct customers. Your team can use the slip to confirm all items are packed into the shipping box. A packing slip inside is a safety net in case the incorrect items are packed into a box before delivery.
Provide Accurate Information During the Inspection
During an inspection, packing slips help determine whether your drivers will deliver hazardous or fragile items. Drivers can pack and secure the items accordingly if they contain glass or flammable liquids.
Packing slips also help let your delivery service providers know that the items are not prohibited. For example, here are some of the items FedEx prohibits:
– Furs
– Fine Jewelry
– Precious metals
– Fine arts
– Pornography
– Watches valued at over $10,000
– Fresh food
– Flowers
– Pharmaceuticals
Want To See For Yourself How Route4Me Can Help Improve Order Fulfillment?
Whether you want to optimize delivery routes, ensure driver safety, or keep your customers satisfied knowing that your drivers show up on time… Route4Me helps you achieve that!
An Alternative to Shipping Label
Another excellent advantage of packing slips is that they can be an alternative to damaged shipping labels. If your carriers deliver hundreds of packages a day, shipping labels are susceptible to damage from water or improper handling.
If a shipping label is damaged and your carrier can't see the address or name of the customer, they can check the packing slip for details. The slip ensures your carrier can send items to the correct customer address without delays.
A Packing Slip Can Be Used as a Reference for Bookkeeping
Packing slips are safety documents and can be used as a reference for bookkeeping. Use your packing slip as a reference if you've lost or misplaced an invoice for an order. Additionally, you can use multiple packing slips to keep your books updated.
Packing Slip vs. Shipping Label
The shipper creates packing slips and shipping labels, but they differ fundamentally.
A packing slip is created for the consignee with relevant information about the order. The shipping label provides delivery information for the carriers. A shipping label supports the shipping process and allows carriers to identify the correct shipping details for multiple packages.
Since your delivery drivers handle hundreds of packages daily, the shipping label must contain all the information needed for seamless delivery. You could experience misrouting, cargo loss, or mishandling if a shipping label is incorrect.
Additionally, the information on packing slips and shipping labels is also different. Shipping labels will contain the following:
A tracking number or QR Code: The carrier uses barcodes or tracking numbers to track or move cargo. A barcode will be scanned and placed onto a digital system for easy processing. This helps delivery drivers determine the place of origin or the required estimated arrival time.
Shipping date: The date will indicate when the cargo was shipped. This is the date cargo was moved for the first time by a transport agent.
Shipper name: A shipping label will contain the shipper's name or the name of the company or seller that's sending the package.
Priority: The package may be marked with a specific priority status such as urgent, standard delivery, same-day delivery, or express.
Shipper Address: The address is used by carriers in case of discrepancies in the package details.
Weight: This details the package's weight because it often determines the postage price.
Consignee details: The package will have information on the consignee's address and name on the shipping slip, so carriers know where the item needs to be delivered.
Delivery instructions: To minimize waiting time when delivering packages, there may be specific instructions the carrier must adhere to. For example, a consignee may request drivers to call when they arrive.
Packing slips may contain some of the same information, such as the consignee's name and address, but they won't have detailed information about the tracking number or weight of the item.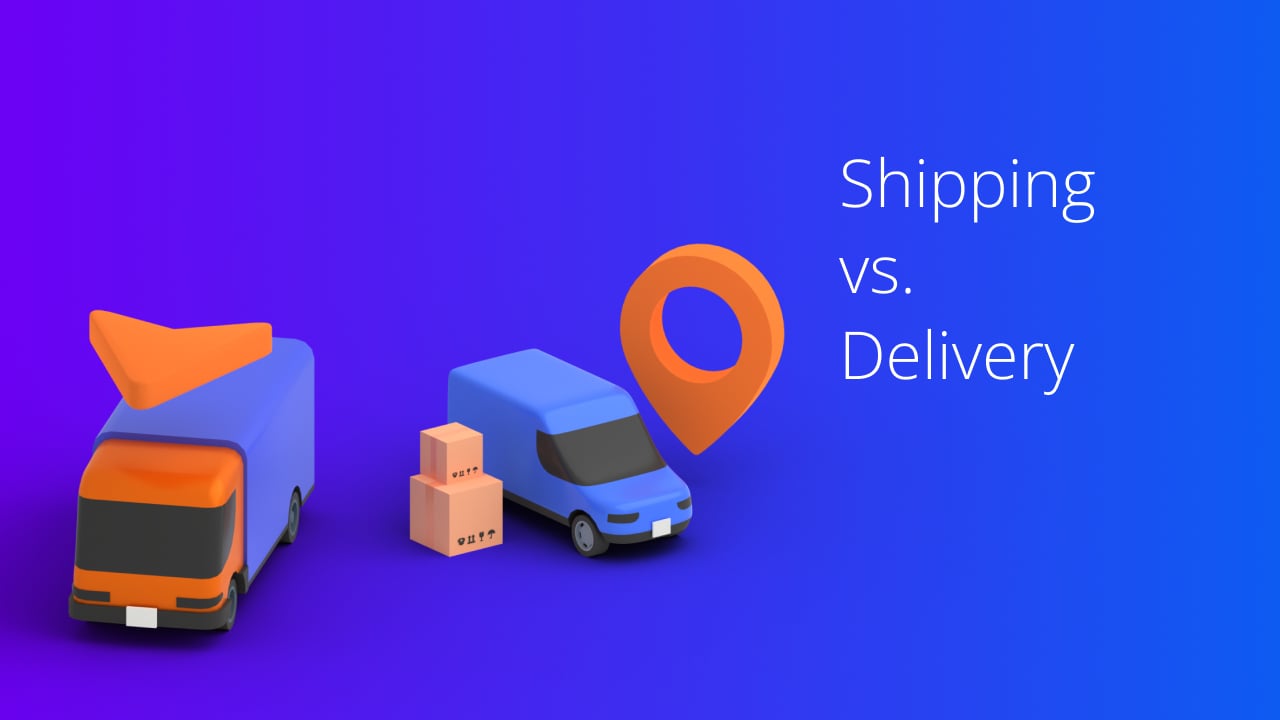 Packing Slip vs. Invoice
Packing slips and invoices also share similarities because they are both sent to buyers from the seller. However, both these documents have different purposes.
After a sale, a commercial invoice containing important information about the item bought is created. An invoice will have the following information:
Unit cost
Shipment date
Expected date of delivery
Tax
Method of payment
Discounts
A packing slip won't have details about the prices of items. It only includes helpful information about what the parcel contains.
You can also discard packing slips once the consignee receives the package. On the other hand, invoices are kept to keep track of finances and maintain books.
How to Create a Packing Slip?
There are various ways to create packing slips for your company. If you don't have your software, use customizable and slip templates from Google Sheets or Excel to create detailed packing slips with your company logo, fonts, and colors.
Simply ensure that you don't add unnecessary detail to your documents. A packing slip must be clear with information relevant to the buyer and the contents of the package.
We've provided a step-by-step guide on creating a professional packing slip. For this guide, we've used Microsoft Word. Follow these quick steps:
Click on the download button.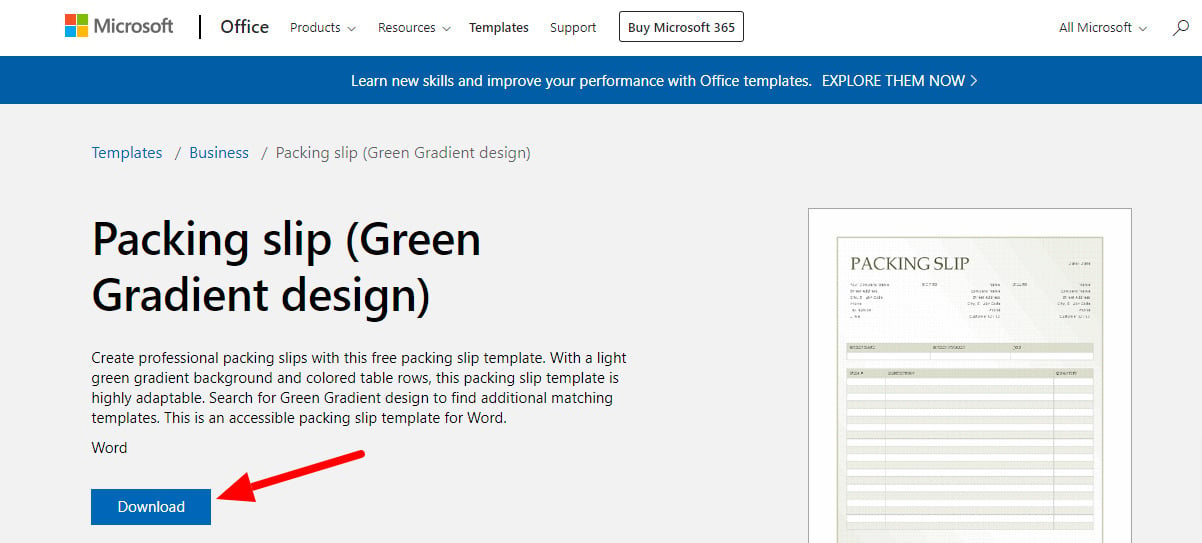 Once the form is downloaded, click on Enable Edit at the top of your screen.

All the information is structured for you in a detailed format. Simply edit each section with the relevant information.
After editing your template, save the document to a secure folder on your device. Ensure you label the folder correctly so it's easy to find your packing slips. For example, you can name the folder 'Packing Slips Week 1 – 1 July 2022'.
Now print your form using a color or black and white printer. Ensure all details are visible and won't be cut off by line breaks.
Fold the packing slip and insert it into a secure plastic folder outside the package.
What Should a Packing Slip Include?
Templates will provide all the relevant sections you must fill out on your packing slips. But there may be essential sections that are missing you might need to include. Here is a detailed list of what must be on your packing slip before printing.
Your Company's Details
Customers want to know who sent their packages. Include your logo on the top left-hand corner of your packing slips. You should also include your company name, number, physical address, and email address. Customers can use your company's details to adjust their order if they need to return an item.
Recipient's Details
To assist your carriers, you must include consignee details on your packing slip, including the shipping address. This will help the carrier with vital information if the shipping label gets damaged during transit. Include the following details about the recipient:
Full name
Email address
Physical address
Phone number
Customer ID
PO Number
A (Purchase Order) number must be on all packing slips so your team can cross-reference all delivered packages. You can scan this PO number onto your company's digital system to pull up records to see the status of deliveries. You can see whether the consignee received the package or if the delivery note says it's still in transit.
Order Date and Shipping Number
You can add the date and time your customer ordered their item on your document. It's also important to assign packing slips with numbers to quickly pull up records if there's a problem with the order or the delivery process.
List of Items in Order
As mentioned, a packing slip's purpose is to list all the items in a carton when shipped. So when you create your packing slip templates, ensure you include the names of each item in a package in alphabetical order. You can also add the quantity of each item, for example
– 1x Lip gloss
– 3x Pairs of slippers
– 10x rubber bands
– 8x labels.
It also helps your staff pack containers with the correct number of items.
List of Out of Stock Items
If items are out of stock, you may want to list them on the buyer's packing slip so they know which missing items they need to reorder later.
It's essential to contact both the seller and buyer to inform them that items are out of stock before you ship the package. You and the buyer will then know the amount of money that needs to be reimbursed for the items out of stock.
SKU Number for Each Item
You should include SKU (stock keeping unit) numbers for each item on the packing slip for your tracking records.
The SKU will inform you how many items are out of stock so you can reorder items. With SKU numbers, you can manage your inventory effectively to meet customer demands.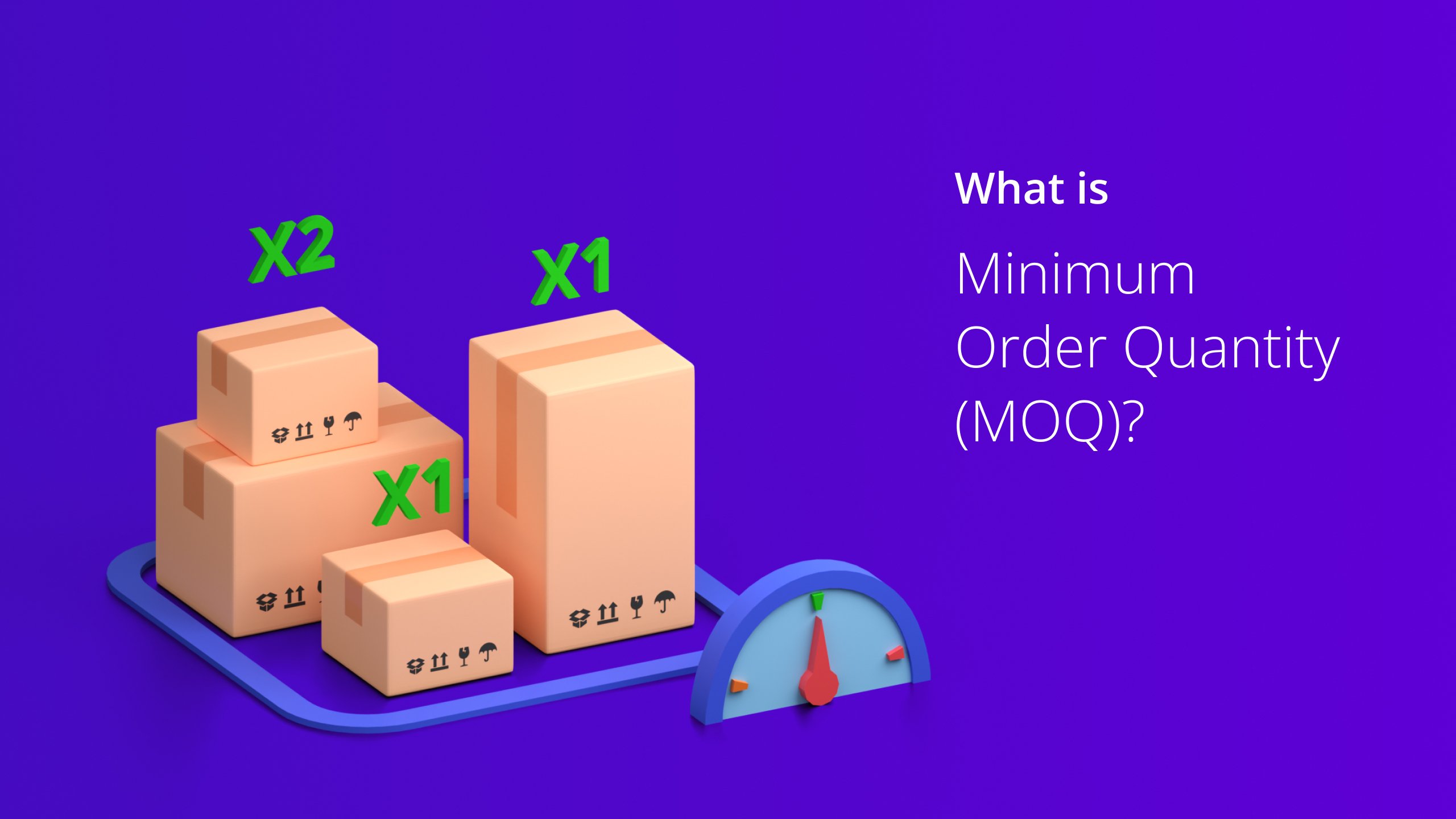 How to Improve Order Fulfillment
A packing slip is simply one way to improve order fulfillment. But you can manage orders in other ways to ensure excellent customer service. Here are additional tips to help you improve order fulfillment to keep customers happy from start to finish.
Plan Optimized Routes
Part of fulfilling orders successfully is ensuring on-time delivery. And a multi-stop route optimizer can help here.
With vehicle routing software like Route4Me, you can plan well-optimized routes with accurate directions within a minute.
Such software considers the weather, traffic, roadblocks, one-way, sunrise and sunset times, weight, and more that may make it challenging for your drivers to deliver on time.
Route4Me's delivery route planner even has a GPS tracker that helps you monitor vehicles in real-time. It enables you to ensure drivers follow the routes to fulfill orders on time, track and prevent reckless driving, and ensure driver safety.
The delivery scheduling software also helps you determine availability for last-minute or emergency order fulfilments and assign jobs accordingly.
You can update routes and information about orders in real-time, so drivers are always aware of any changes. Such software also comes with geofencing technology to automate check-in and checkout. Learn what geofencing is.
Enable Customers to Track Orders
According to a report, 93% of customers want to stay informed throughout the delivery and fulfillment process. To give your customers what they need, opt for a route optimizer to enable your customers to track their orders in real-time.
For example, the Route4Me route planner offers a portal that lets customers check their order status in real time. Customers must use a tracking number or account ID to track the status.
You will have total control over the amount of information you want your customers to see. You can show them driver identity, estimated arrival times, custom fields, and more.
Route4Me's route optimization software even offers a customer alerting and notification feature that helps you notify customers through email and SMS when their package is out for delivery or near their location.
Knowing where the package is, customers can ensure they're at home at the right time to receive their parcel.
Keep Lines of Communication Open
Keeping your lines of communication open is crucial if you want happy customers. Customers may want to call in and change their order before it ships. If your customers can't get hold of your business, they may become frustrated.
Furthermore, you can contact your customer if drivers are running late with orders. Or inform your customer when certain items are out of stock so they can request another item.
Ensure Internal Ordering Systems Are Running Effectively
Customers may turn to competitors if your ordering system isn't working effectively. Run regular checks to ensure your ordering forms are working. Speak to your team to determine if they experience delays when receiving orders and fix any problems.
Your team should have ample time to package orders according to the packing slips to avoid errors. Ordering systems should also sort each by priority so your team packs items according to more critical orders.
Improve Warehouse Processes
One of the ways you can improve your warehouse processes is if you make finding inventory quick and easy. You can create barcoded shelves so your team can discover inventory according to location. A labeled and barcoded warehouse improves workflow and delivery times.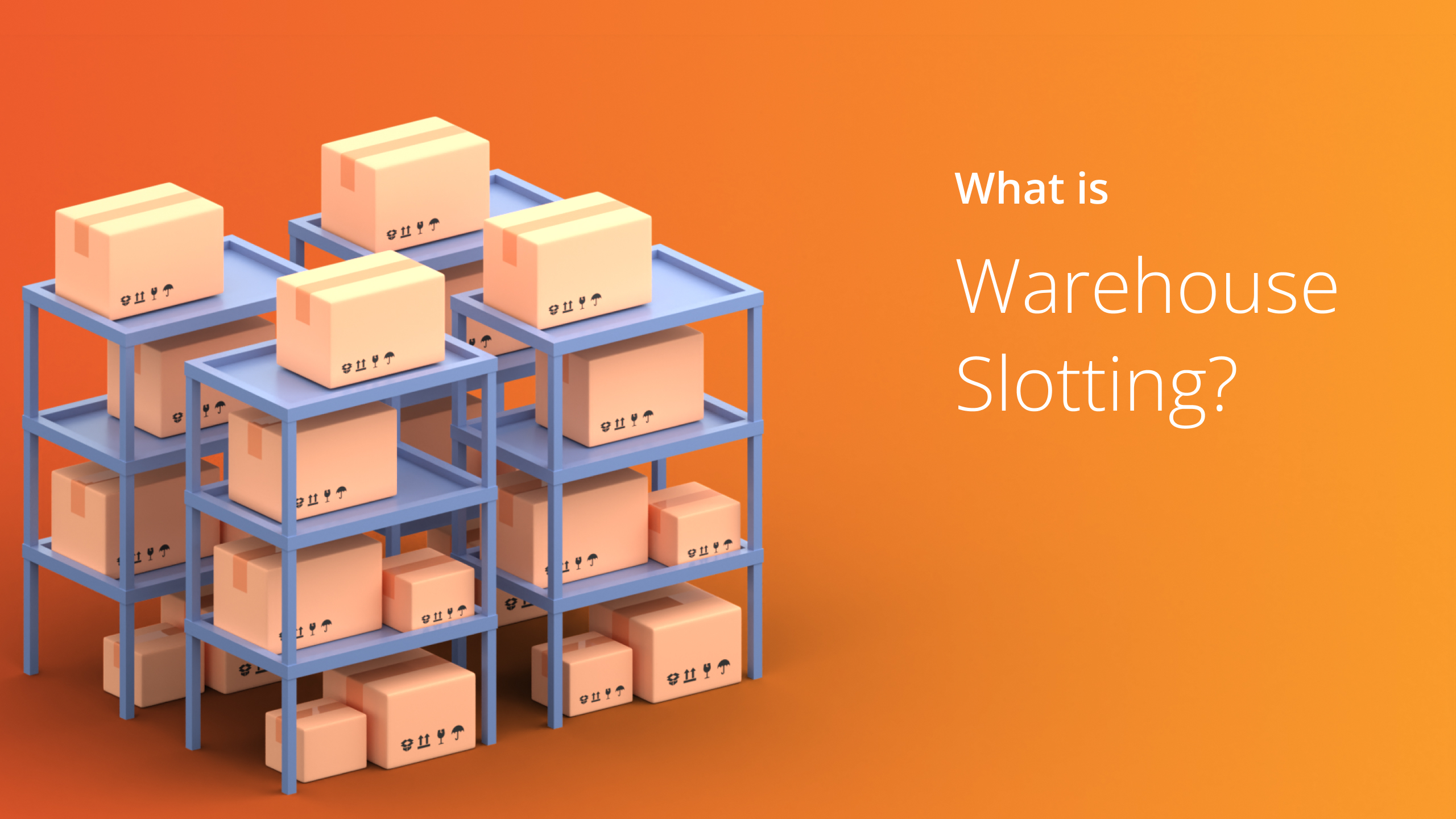 Take Orders In Different Ways
Not all your customers will be the same. Some might want to use online forms to order their items, and others prefer to do it in person or over the telephone. You can also accept orders via email. You also want to provide various payment methods, such as:
EFTs
Cryptocurrency payments
Credit card payments
Prepaid card payments
E-wallets
Mobile banking payments.
Ensure you provide various ordering methods to add convenience to the ordering process.
Conclusion about Packing Slips
Now that you know a packing slip, you can create one for each package you ship to improve your order fulfillment. By providing relevant documentation to your shipments, you make it easier for your carriers to make on-time deliveries and add convenience for your customers when they receive their packages.
Use this guide to help you create professional packing slips for all orders you send out to customers.
Want To See For Yourself How Route4Me Can Help Improve Order Fulfillment?
Whether you want to optimize delivery routes, ensure driver safety, or keep your customers satisfied knowing that your drivers show up on time… Route4Me helps you achieve that!