Managing field operations is not easy. Depending on the workforce and around-the-clock operations is challenging and the on-road uncertainties add to the complexities. The key to successful operations is to gain real-time visibility on your fleet's vehicles as well as the drivers' behavior. A GPS fleet tracking software like US Fleet tracking will help you do just that to bring some order to the chaos.
As a field operations manager, you might already have been convinced of the benefits offered by GPS fleet tracking software. But, how can you persuade upper management to take the plunge and install tracking software into your fleet vehicles after?
Unfortunately, most field service business owners consider tracking solutions as more of an expense than an investment. So, it is the manager's job to prepare a business case that establishes a sound basis for investing in GPS fleet tracking software. We provide some tips below on how you can make that happen.
5 Ways to Propose GPS Fleet Tracking to Upper Management
Below are the top five ways you can suggest GPS fleet tracking to upper management and convince them.
Highlight the Key Problems You Are Trying to Resolve
Before you approach senior management with this idea, you must first identify the key problems that your organization is facing. Such issues may include poor driving habits, excessive idling, poorly designed routes, and high maintenance costs. Senior management can then do a risk analysis and will likely be more open to exploring the new technology. 
It is also important to brief senior management about the benefits that GPS fleet tracking will offer. Many people might be unaware of or be clinging to myths and misinformation regarding technology. Giving them the right perspective will help change their minds.
Explain How GPS Fleet Tracking Software Will Solve These Problems
Depending on the size of your business, senior management may not even be aware of the everyday issues you have identified. This disconnect is your opportunity to enlighten them and provide a workable solution. If upper management is already aware of the challenges, you can proceed to recommend potential solutions.
At this stage, you must emphasize how the business needs to improve and how a GPS tracking system is the key to business growth. A Return on Investment (ROI) analysis will come in handy to pitch tracking software to the bosses. Do the math regarding how fleet tracking software will reduce costs, improve services, and make your drivers feel more secure in their jobs. Also, redirecting the savings to employee training and reward schemes will go a long way towards increasing job satisfaction.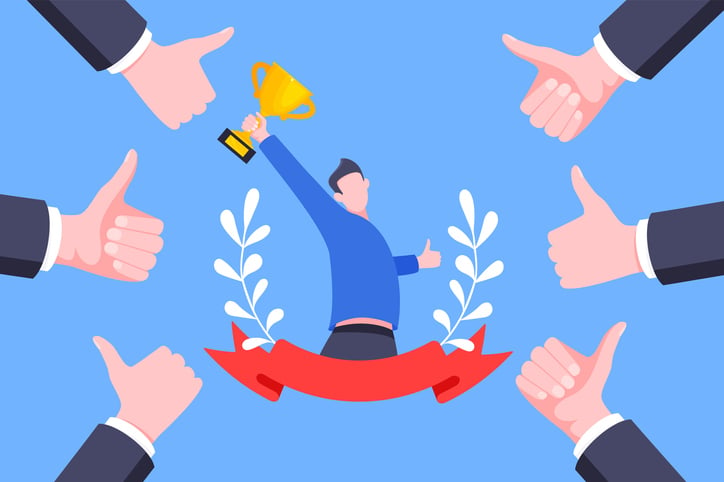 It will be easier to get buy-in from senior management when the objective is clear, such as reduced fuel consumption, increased driver safety, or improved fleet productivity.
Support Your Recommendation with Compelling Data
Compile persuasive data to convince upper management based on the problem areas for your field service business. Remember, have data points or statistics at your fingertips as top management will demand fact-based suggestions, not just ideas.
The data points should highlight how the right fleet management software helps field service businesses identify and correct issues in route optimization, productivity, and asset monitoring.
You can also indicate that businesses using a fleet management solution see the following improvements:
Fleet tracking solutions are giving leading small to midsize businesses the tools to remove pain points, save time, and gain a competitive edge over their competitors.
Suggest the Right GPS Tracking Solution
There are hundreds of vehicle location tracking systems on the market. This makes it difficult to choose the right system for your company's specific needs. So, finding a solution that delivers in-depth reporting, outstanding customer service, reliable connectivity, and ease of use is essential.
An in-depth custom reporting feature will provide the data you need to make informed business decisions regarding your vehicles and drivers. The information, such as unnecessary detours, extended stops, speed limit violations, hard braking, vehicle speed, and idle times, can be used to encourage safe driving habits.
Want To See For Yourself How Route4Me Can Boost Your Profits?
Whether you want to slash the time it takes you to plan routes for your drivers, increase the number of stops they can make, or keep your customers satisfied knowing that your drivers show up on time… Route4Me helps you achieve that!
Customer service is another major consideration when choosing a vehicle tracking device. With the growth in GPS tracking devices, ill-equipped small businesses have sprouted up, offering cheaper services with substandard customer service. Reputed companies will be more responsive to your requests and provide the best customer service. So, choose a route planner that comes with a GPS tracking feature so that you can plan well-optimized routes and monitor your drivers – the best of both worlds.
Explain the Financial Benefits of GPS Tracking Software
ROI is one of the most critical factors in any business decision. When it comes to profitability, especially in the wake of driver shortages, safety issues, and increasing competition, it is crucial to understand how using GPS tracking software can help your bottom line. 
There are four areas where savings will be noticed: 
Driver and vehicle safety

Fuel costs

Vehicle maintenance costs

Fleet productivity
To calculate the potential gain of an investment, ask some of the reputed GPS tracking software vendors about their typical customer ROI and request examples.
According to one report, field service businesses can experience as much as a 13% improvement in vehicle utilization, 12% increase in service profitability, and an almost 15% decrease in travel time with route optimization software. In addition, improved safety practices translate into significant savings in the form of lower insurance premiums, reduced downtime due to accidents, and reduced risk of potential legal costs. These figures prove that the savings will be significant and can thus serve as a benchmark for your expected financial gains.
Conclusion
A GPS fleet tracking software will be a great asset for your business; it will help you reduce fuel costs, improve your route planning process, strengthen driver safety, improve customer service, and maximize productivity.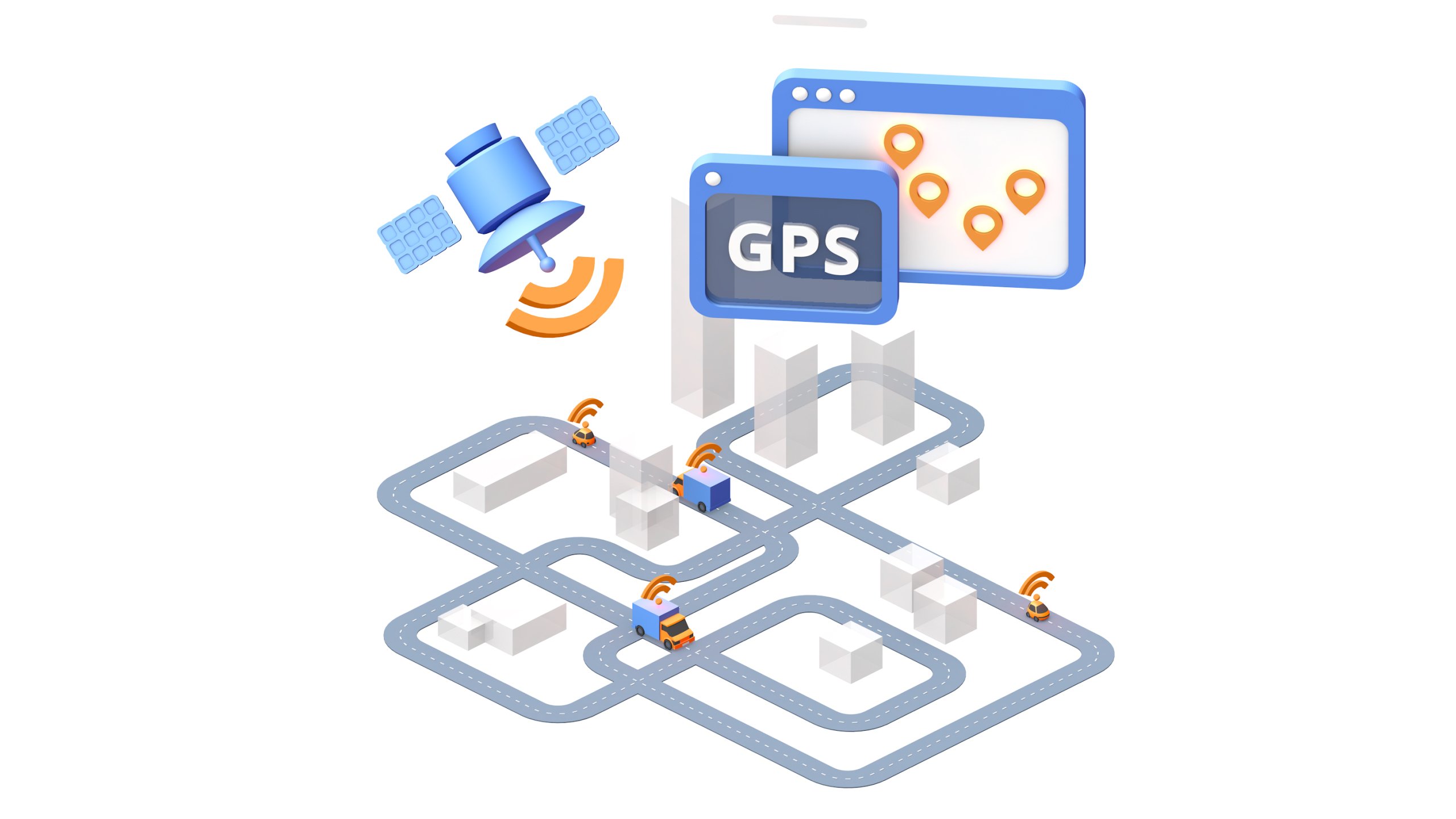 But, the degree to which your business realizes these benefits will depend on the quality of your choice of GPS fleet tracking software. So, be sure to select a brand with outstanding customer service. An always-available and reliable customer support team will save you from experiencing headaches you may otherwise have.
Want To See For Yourself How Route4Me Can Boost Your Profits?
Whether you want to slash the time it takes you to plan routes for your drivers, increase the number of stops they can make, or keep your customers satisfied knowing that your drivers show up on time… Route4Me helps you achieve that!