Starting a medical courier service is vastly different from delivering pizza. You will be in charge of transporting medical items that are often sensitive, fragile, and even biohazardous. As a medical courier, you are required to adhere to special regulations. 
Learn what it takes on how to start a medical courier service and what your new business needs to provide clients with this specialized service. 
Table of Contents
10 Easy Steps To Start a Medical Courier Service
A medical delivery service works directly with medical or healthcare facilities, doctors' offices, and laboratories to deliver medical supplies, prescription drugs, medical records, and even blood and organs for analysis. Preparing and packaging the medical items securely in the vehicle and safely transporting them is integral to the business. 
1. Know the Laws & Regulations 
There are certifications you can secure online to be authorized to transport sensitive medical supplies and materials.
Online training sites will provide you with a certification in biohazard containment, HIPAA Regulations, OSHA Blood Borne Pathogen Handling, etc. Securing these certifications will build trust in your medical courier company and secure clients down the road. 
2. Prepare the Needed Capital
One of the most challenging parts of starting a medical delivery business is getting funding. Once you've carefully constructed your business operations and delivery service, money has to come into play for your idea to take shape. 
Here are a few ways you can raise money for your own business: 
Personal savings, investments, and reserves 

Debt financing from banks or other financial institutions 

Equity funding 

Soft loans from friends and family 

Business angels and grant organizations 

Partnerships through investors 
3. Secure a License to Operate
Medical courier services require a few licenses to operate. If you intend to run your courier business in the US, here are the legal documents you should have in place: 
Certificate of Incorporation

Operating Agreements

Valid Driver's License 

Business License and Certification

Business Plan

Courier Insurance Policy

Commercial Auto Insurance Policy 

Employment Agreement

Non-disclosure Agreement

Operating Agreement for LLCs

Occupational Safety and Health Administration 

Health Insurance Portability and Accountability Act

Employer Identification Number (EIN)

Consulting contract documents

Online Terms of Use

Online Privacy Policy Documents

Company Bylaws

Memorandum of Understanding
Some states in the US also require someone with a diploma in pharmacy to be involved in medical delivery service. This is to ensure that the proper pharmaceutical-related measures are taken to guarantee the safety of the public. 
4. Acquire a Delivery Vehicle
Company vehicles might be the most crucial part of your medical delivery service. Invest in a fuel-efficient vehicle that will save you money in the long run if you have the wiggle room for it; otherwise, your own vehicle will more than suffice. 
5. Hire Highly-Skilled Drivers
The delivery drivers you choose to hire must be responsible and possess a clean driving record, as they will be in charge of handling sensitive equipment and lab specimens.
Furthermore, your couriers are the last people your customers will see; make sure they leave a good lasting impression from their interpersonal skills, dress, and how their vehicle looks. 
6. Get a Route Planning Circuit
As a medical courier service, you are expected to make multiple deliveries in a single day. Planning and optimizing your routes is essential to save time and fuel. 
Route4Me is the best multi-stop route planner that logs more than ten locations for multiple deliveries. Its flexibility allows you to decide if you want to change routes for all your drivers with just one click.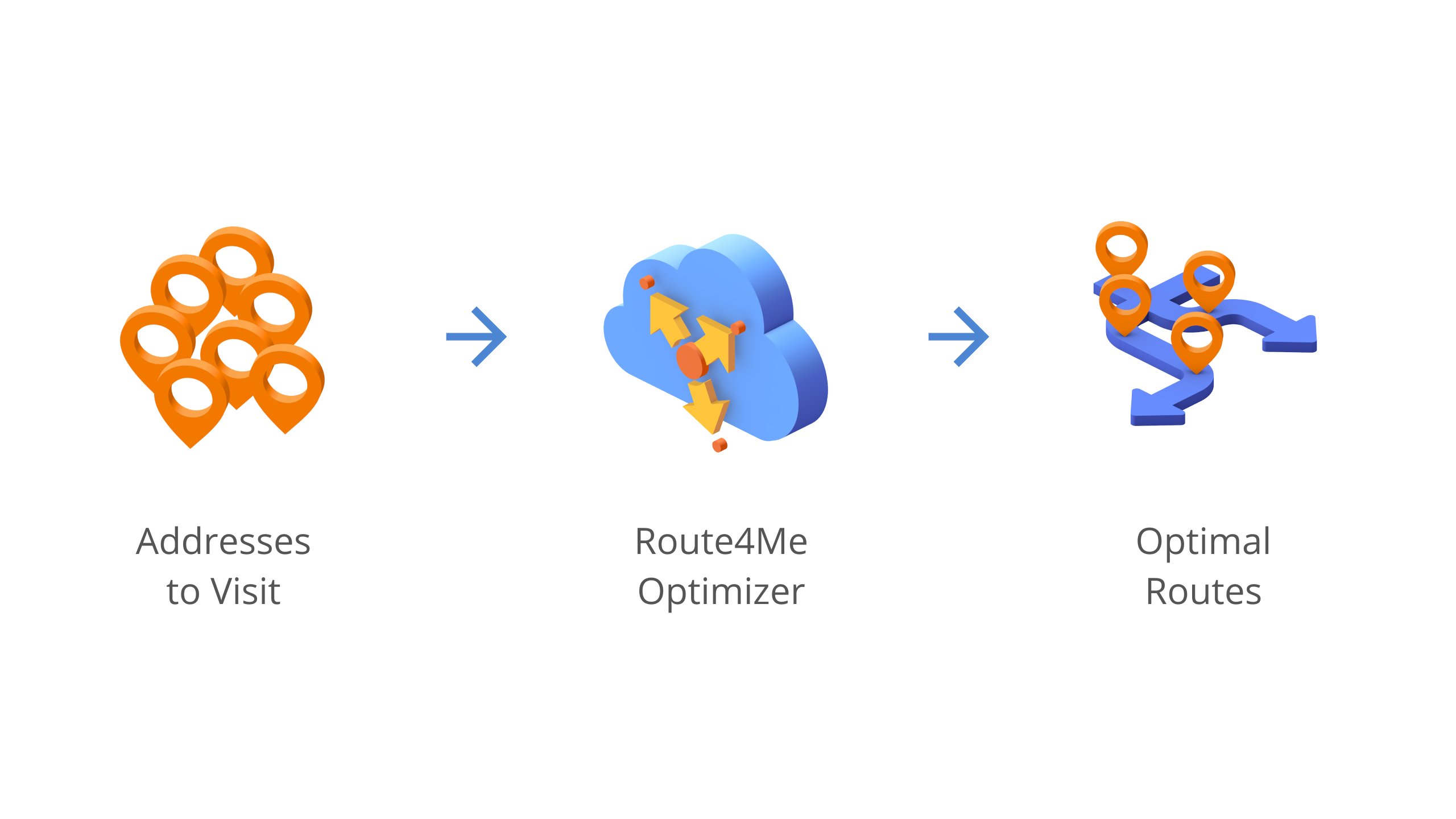 Want To See For Yourself How Route4Me Can Boost Your Profits?
Whether you want to slash the time it takes you to plan routes for your drivers, increase the number of stops they can make, or keep your customers satisfied knowing that your drivers show up on time… Route4Me helps you achieve that!
7. Develop a Business Plan
Establish the business name for your medical courier service and a location from where it will operate. Secure the necessary permits and certifications so you can legally operate your business.
Establish your business as an LLC or a corporation, and register it for taxes. Secure insurance that will cover your drivers and vehicles, and get one to cover the medical supplies and samples specifically you'll be transporting. 
8. Identify the Main Competitors
Scout your location to identify who your competitors are.
Is there another service in town?
Check out which healthcare facility they offer their services to and see if you can make a better offer or leverage other market opportunities.
9. Strategize Marketing Ideas
Marketing is one of the biggest things you can expect to spend money on. Having the best marketing strategy for your medical courier business may be just the secret sauce you need to fully capture prospective clients' minds and hearts. 
Here are some things you can do to spread the word: 
List your service in local directories and yellow pages 

Attend medical expos to build your network 

Engage in digital marketing (Facebook and Google ads) [

1

]

Offer exclusive promos that can inspire establishments to try your services 
10. Scout New Clients
Creating a website can increase the legitimacy of your business in the eyes of potential clients. You can even go as far as cold-calling skilled care facilities, medical offices, and medical supply businesses, networking with healthcare professionals, and Googling the delivery process of other medical couriers. 
Talk to nonprofit organizations and national organizations that provide services for elderly and disabled people, individual clients, pharmacies, and even nursing homes, to offer your services. 
Here is the list of clients medical couriers typically provide services for: 
Hospitals 

Labs 

Nursing homes 

Physicians offices 

Patients (residential addresses) 
Other Job Considerations 
Administrative Tasks
The standard tasks of a medical courier include filling out detailed logs and inventories for each of their deliveries and calculating costs and order volumes. These, along with client invoices, must be logged and filed neatly so everything is accounted for. 
Patient Care
At times, medical couriers will also be in charge of patient care. They might be tasked to set up the equipment when transporting medical equipment. They must be comfortable going into patients' homes and following safety protocols to keep them healthy. 
Skills & Training 
Training companies offer all-inclusive training options for medical-specialty couriers. The delivery driver you choose to employ should also be generally pleasant. They should be counted on to deliver supplies promptly and comfortably work with potentially dangerous materials.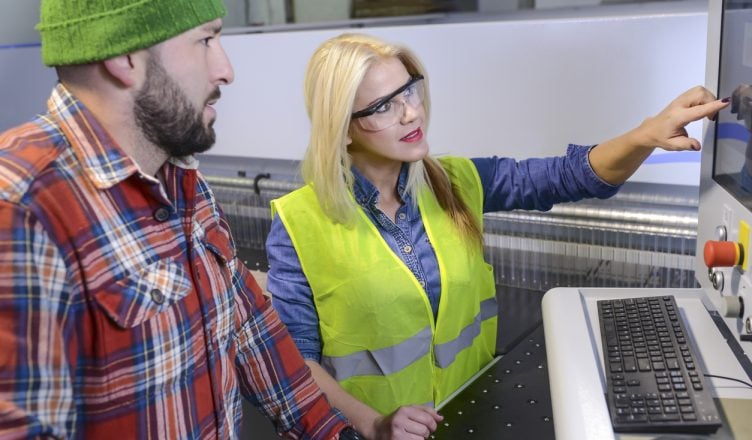 The medical samples and healthcare supplies you must deliver and collect daily have to be handled with utmost care.
It is imperative that the medical courier is detail-oriented and highly organized. They should also possess above-average navigational skills, as even the slightest mishap in transporting hazardous materials and medical samples can cause a disaster. It would also do them well to be in excellent physical shape, as some equipment can be reasonably heavy. 
Education
Medical couriers are not required to have a bachelor's degree or secure a medical courier certification, although they are required to have a high school diploma. 
However, having a college degree in medicine will be a clear advantage as this will allow you to better understand medical terminology. A medical degree will also prove useful when conversing with nurses, physicians, and lab technicians. 
Career Growth
In general, the job growth for the medical field is projected to grow faster than the average rate. As long as medical supplies and laboratory samples need to be transported, you can expect stability in medical courier service. 
Furthermore, many hospitals and clinics don't have the proper facilities to perform certain procedures, and it will be up to courier services to transport medical specimens to specialized laboratories.
Being your own boss and starting your own medical courier service requires hard work. All that time spent on hiring drivers, finding clients, planning and optimizing routes, and marketing your business boils down to just one thing: making sure that the medical supplies get to where they should. 
Planning and optimizing the best routes for multiple deliveries should be one less thing you should worry about. Route4Me allows you to optimize your routes in real-time and even assign projects to other drivers on the spot. Sign up for a free 7-day trial at Route4Me.  
FAQs 
How much can medical couriers make?
The annual salary range of delivery drivers in the US is $13,000 to a maximum of $42,600. According to ZipRecruiter, the average salary medical couriers make in a year ranges from $28,000 to $52,000, with others going as high as $105,500 per year.
Is a medical courier business profitable?
Medical courier services can be a profitable business venture requiring small startup costs. You also will not need ample office space. The demand for medical courier services is also fairly stable.
Want To See For Yourself How Route4Me Can Boost Your Profits?
Whether you want to slash the time it takes you to plan routes for your drivers, increase the number of stops they can make, or keep your customers satisfied knowing that your drivers show up on time… Route4Me helps you achieve that!