More Posts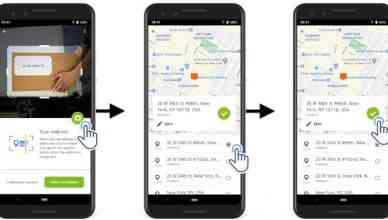 Route4Me introduces a new feature to help you save up to 60 minutes per day planning your routes.
Learn how home delivery software can improve profitability, while keeping your customers happy.
Make sure your field service business's drivers follow these simple yet important road safety tips that are hardly ever taught at driving schools.
If you're in the field service business, you know already just how challenging it can be to sustain such an enterprise. But, as difficult as it already was, the onset of the 2020 Coronavirus pandemic has put field service businesses into even hotter water. However, simply perishing is not an option. Business survival should be […]
Being a delivery driver is more than just knowing how to drive. It's also about being accountable for the packages they're supposed to deliver and delivering excellent customer service. A major part of the reputation of your last-mile delivery business lies in the conduct of your drivers. One driver misbehaving can lead to negative reviews, […]
Imagine you have ordered an item online and it said you would receive your package in one to three working days. You then wait for five days, but you neither receive your package nor any information regarding the location of it. What would you do? Would you keep waiting or would you cancel the order? […]
If you're still using the traditional paper-based proof of delivery method, it's time to start using an app. With the Covid-19 pandemic raging worldwide, contactless has become the new normal. Research shows that technologies that enhance contactless activities are becoming more popular. Simply put, it's time you invest in an electronic proof of delivery app. […]
The year 2020 could have given any popular sci-fi movie a run for their money. Most of what was only mere imagination has now become a reality, thanks to this past year. Remember those sci-fi movies where robots do all biddings for humans? One way it is almost coming true is through delivery drones and […]
Several organizations have reported gaining benefits from using Route4Me's multi-stop route planner to plan and optimize routes and ensure on-time delivery of the critical supplies to every door during the pandemic. And Harris County Precinct 2 is the new addition to the RouteMe's long list of happy users. The Texas Association of Counties has named […]
Imagine you have had a recent online shopping spree, and now you are eagerly waiting for the packages to arrive. You get an update that it is due to arrive today, and you wait the whole day, staring at the door, only to be informed that the delivery has been canceled because the "recipient is […]