10 Tips to Increase Field Service Revenue
Like every field service business owner, your goal must be to grow your business and increase field service revenue.
Regardless of the number of customers you are serving or how dense your distribution channel is, your bottom line marks the difference between a thriving or a struggling business. This is because your customers do not care about your profit margins.
They want more efficiency and transparency at a reasonable price, and this can go beyond how your employees make them feel and how convinced they are with your goods or services.
Any management book will tell you that the fastest and most effective way for any small business to increase revenue is to get its service quality and pricing right.
Providing the right product or service at the right price can maximize your revenue far quicker than expanding your customer base.
With the field service businesses becoming competitive, you need to design sales strategies that focus on expanding and improving business activities that drive revenue and increase profit.
Also, you need to put extra emphasis on the top line as they create their sales strategies.
Here are the top ten service revenue best practices.
Table of Contents
1. Adjust Pricing
When we want to increase income, we focus on increasing sales and decreasing costs yet ignore pricing.
According to a report, a mere 1% price adjustment can result in almost 11% higher revenue.
If you want your customers to understand what they are paying for and what service quality or extra features they can expect from you, they may not mind paying a higher amount.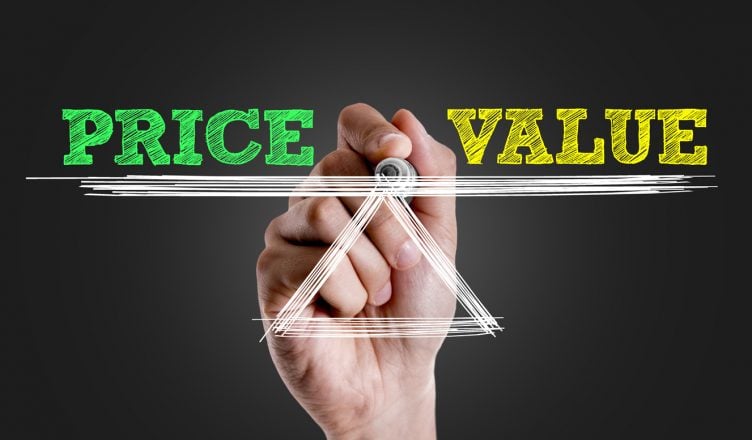 2. Introduce Operational Changes
To improve revenue, try cross-selling and up-selling by offering new services that complement your existing services.
To attract new customers, you may consider offering a bundle of pick-ups or deliveries at a discounted price.
Employing management techniques such as Lean Six Sigma to eliminate process inefficiencies is also a reliable way to generate revenue.
You will have to think outside the box to improve your processes as well as operating income.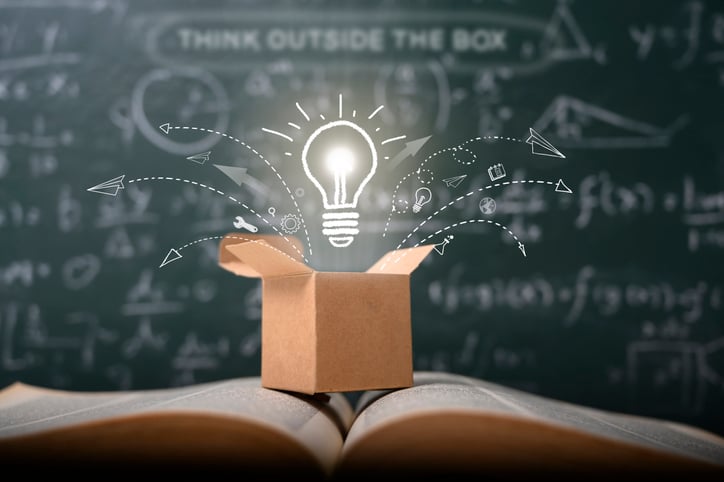 3. Invest in A Route Planner to Increase Field Service Revenue
A route planner like Route4Me helps you plan well-optimized and fuel-efficient routes with the best driving directions from one place to another. This means your field employees won't need to use as much gas to make it to all their stops.
Also, more efficient routes allow your drivers to visit more stops daily. This allows you to serve more customers (and make more money) without hiring more employees.
Learn how to plan a route with multiple stops in 30 seconds.
The best route planners have other features that will increase field service revenue, such as:
Color Coding
Some road trip planners allow you to assign colors to your stops. You can use this feature to prioritize which stops are most worth your time and effort.
For example, you could use the color green to mark your hot leads and the color blue to mark your cold leads. This will help you keep your operation organized and help you improve revenue for your field service business.
Territory Mapping
It doesn't make any sense to send your field employees back and forth across your entire service area.
A delivery route planner comes with a territory mapping feature to help you carve your service area into different territories and assign a field employee to each territory.
Everyone on your team will be more efficient when each set of stops is closer together.
Also, an interactive map shows you where you're doing well and where you're not doing so well.
It will help you figure out how much it would cost to expand into a given area, considering all the factors involved, such as the price of gas and your workers' wages.
GPS Tracking
Optimized routes won't do you any good if your field employees don't actually follow the routes you give them.
A route optimizer comes with a built-in GPS tracking feature that will show you where your field employees are and how fast they're going in real-time.
You can use it to ensure your employees are doing what you're paying them.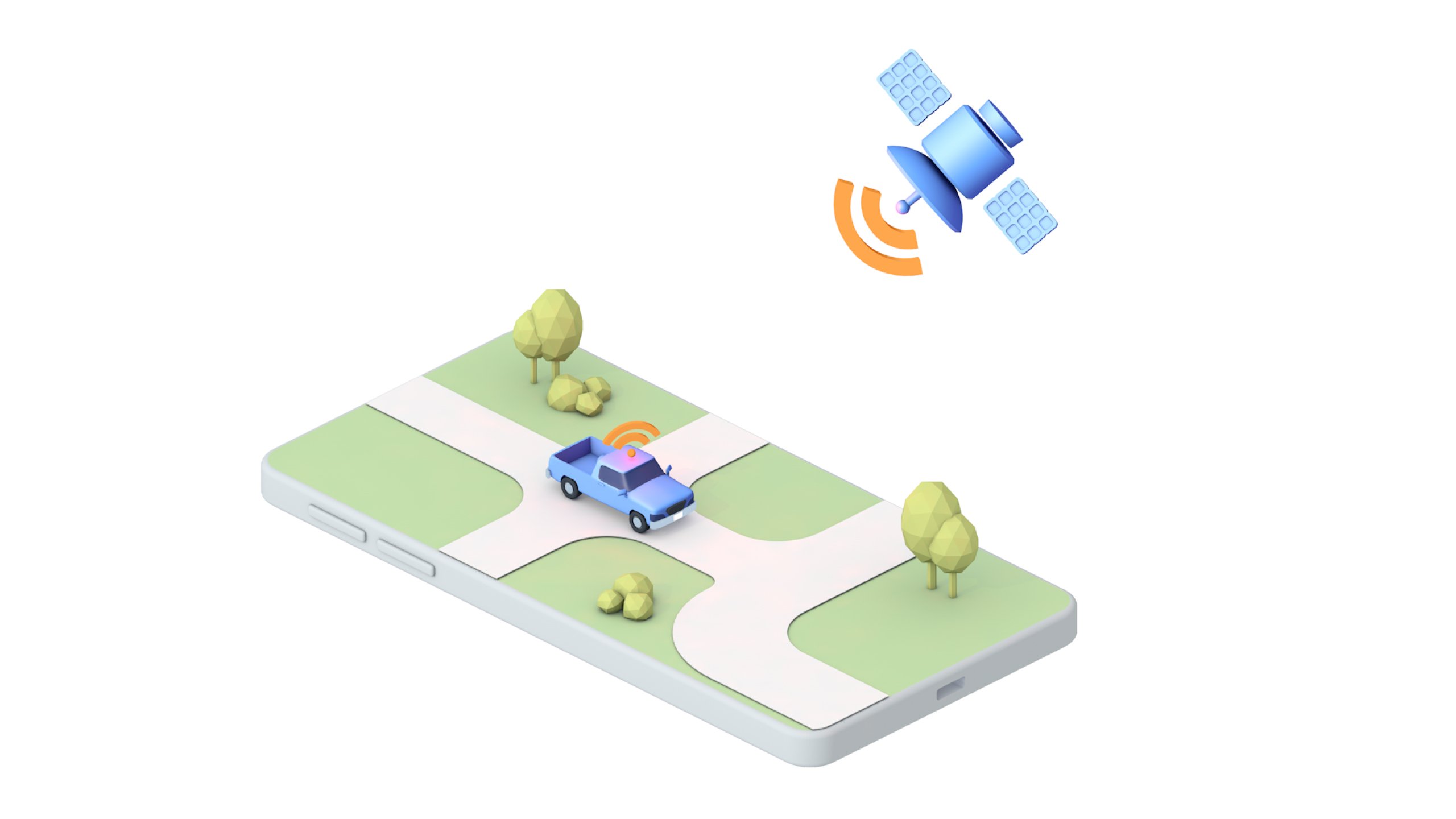 Fuel Consumption Reporting to Increase Field Service Revenue
In addition to helping you keep your employees in line, GPS tracking also gives you a better understanding of your business.
Tracking data reveals exactly how much fuel you're using. That gives you a baseline to work with when you experiment with different fuel efficiency techniques to find the best ways to save gas.
However, not all route planners can help you increase field service revenue. Learn how to choose the best route planner.
Here are 6 benefits of delivery management software.
Want To See For Yourself How Route4Me Can Boost Your Profits?
Whether you want to slash the time it takes you to plan routes for your drivers, increase the number of stops they can make, or keep your customers satisfied knowing that your drivers show up on time… Route4Me helps you achieve that!
4. Improve Customer Support
Poor customer service will impact your reputation, revenue, and profits.
One negative customer experience can result in a scathing online review, which could significantly reduce the customer retention rate.
According to a study, a bad customer service experience can result in 58% of customers not doing business with that brand, 55% choosing to do business with a competitor, and 52% spreading negative word of mouth about that brand.
Since acquiring new customers is costlier than retaining existing ones, you must provide experiences that will translate into higher revenue and profits.
You can use a multi-stop route planner here to improve the customer experience.
The best routing programs come with a customer portal feature that helps you keep your customers updated about their inbound visits.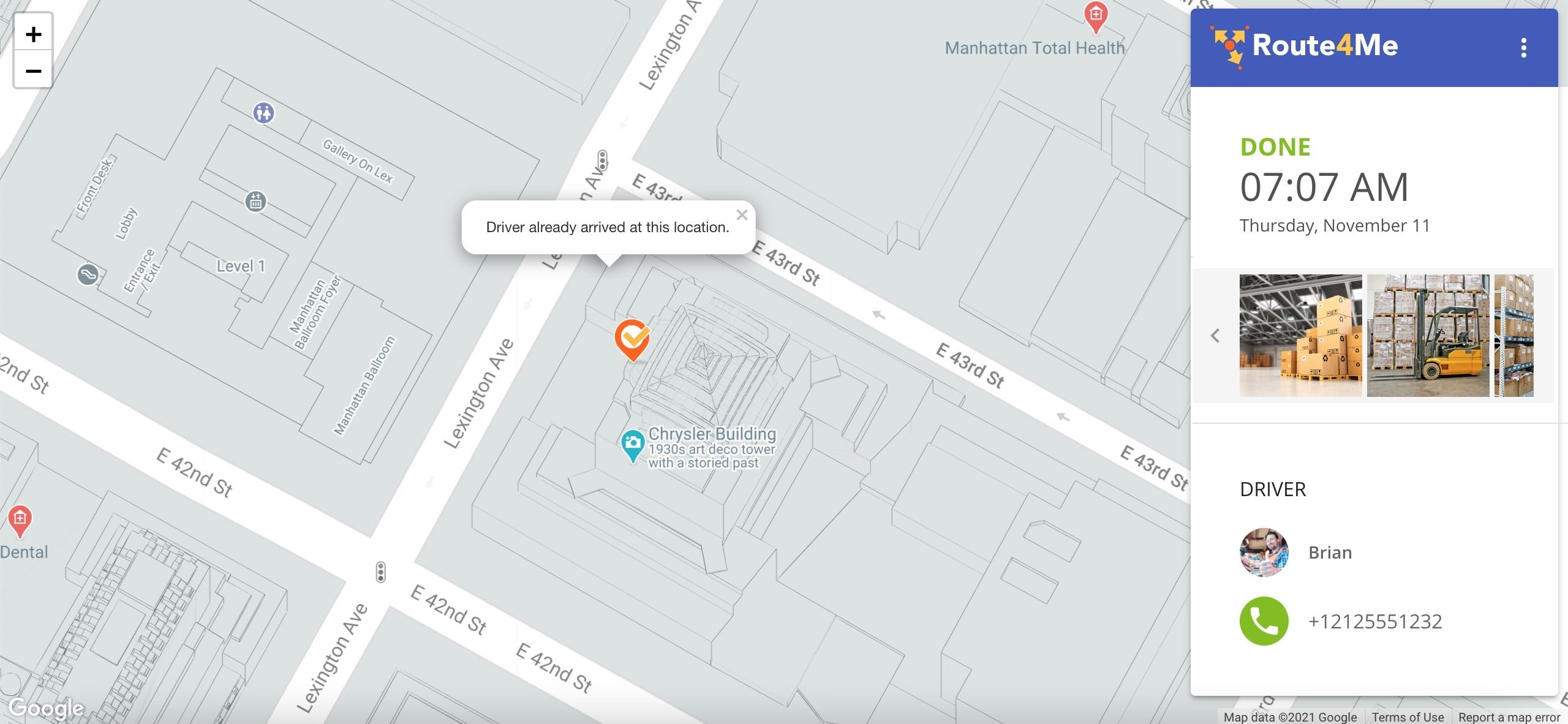 Here's how it works: a unique tracking link is generated for each route you create. Then, you can share this link with the customer via email or SMS, and they can use that link on their computer or mobile device to see the real-time location of your field employee displayed on a map.
You can control how much information your customers can access. For example, you can decide whether they can see custom fields, driver identities, estimated arrival times, and much more.
A delivery scheduling software also comes with a customer alerting and notification feature that automatically sends a text message or email (with a tracking URL) to the customer when your field employee is about to arrive, which gives them some time to get ready.
Your customers will appreciate being kept in the loop. These features have the added bonus of reducing the number of calls made to your customer service line since customers can check on the status of your field employees themselves.
Your support staff will have more time to focus on all of their other tasks.
Learn in detail how fleet management software can help you provide outstanding customer service.
5. Monitor Online Reputation
Your business's online reputation is critical to increasing your business income and ultimately improving profits. The majority of customers read online reviews to evaluate field service businesses.
Therefore, taking control of your online presence and strengthening your online reputation is key to retaining existing customers and attracting new ones.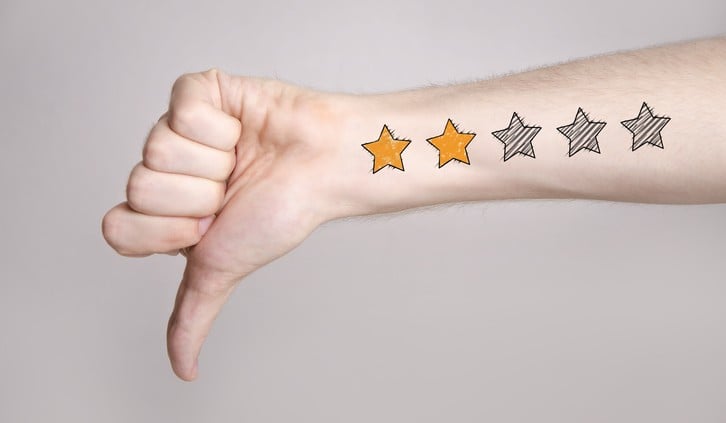 6. Leverage Social Networks
There are many popular social networks, but not all are relevant to your business. You need to identify which networks best suit your needs and learn how they can help you.
According to research, customers will reward you in several ways if you provide an excellent customer experience on social networks.
Nearly 70% of people will be more likely to use your product or services; almost 65% will be more brand loyal, 25% will be less likely to visit a competitor, and 43% will be inclined to make a purchase.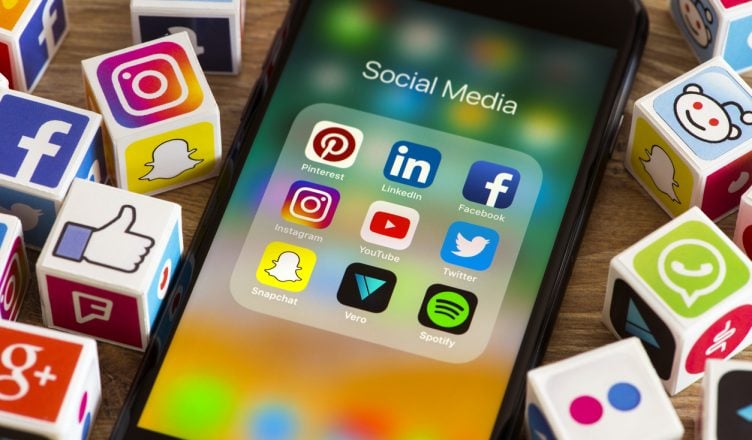 7. Understand Customers' Needs to Improve Field Service Revenue
Customers like it when the business they are dealing with understands their needs, such as contactless food delivery, and offers the best services at reasonable prices.
Your field employees can use a field management software app to view clients' data and understand clients' needs. This information can then be used to upsell and provide personalized services, making the customers feel valued.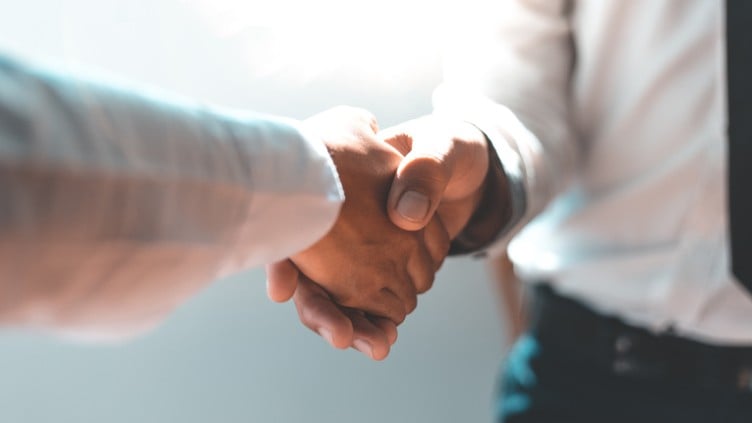 8. Build a Responsive Website
A responsive modern website is critical for increasing your business revenue and attracting more customers.
Make sure your site renders well on a variety of mobile devices. The objective of your website is to educate your customers so they can make an informed decision when availing of your services.
Therefore, a responsive and informational website is an essential marketing tool at your disposal.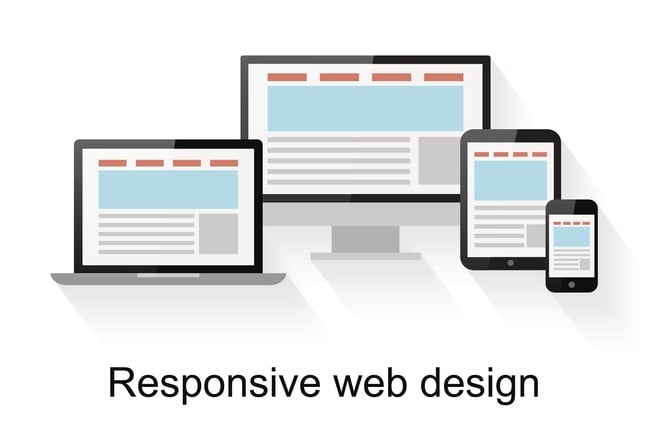 9. Encourage Referrals
Customers usually don't refer unless you ask. The most reliable way to earn referrals is by providing excellent quality services at reasonable prices.
Another simple way to gather references is to inform your existing customers that you are looking for new customers.
Don't hesitate to ask your current customers for recommendations, and don't forget to thank them later for the referral business.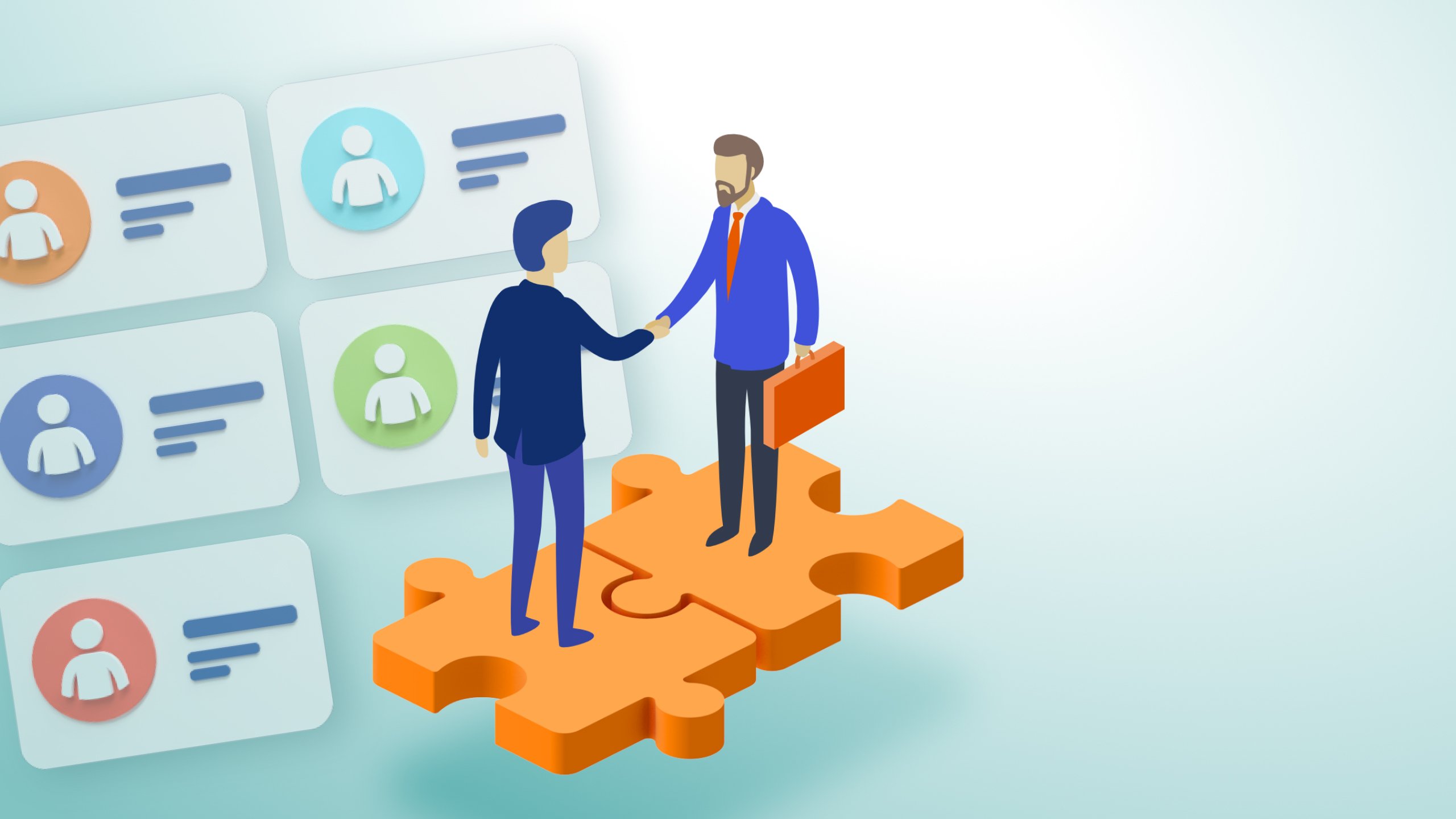 10. Make Use of Email Marketing
According to a report, email marketing has an average ROI of $38 for each $1 spent. As mentioned in another survey, email marketing is 40 times more effective at acquiring new customers than popular social networks.
There is no doubt that email is a powerful marketing channel for driving customer engagement and improving the bottom line.
Emails can be a goldmine for field service business owners who know how to use them effectively and ethically.
Emails are so versatile as a communication medium that they can help you accomplish any marketing task and achieve any strategic goal.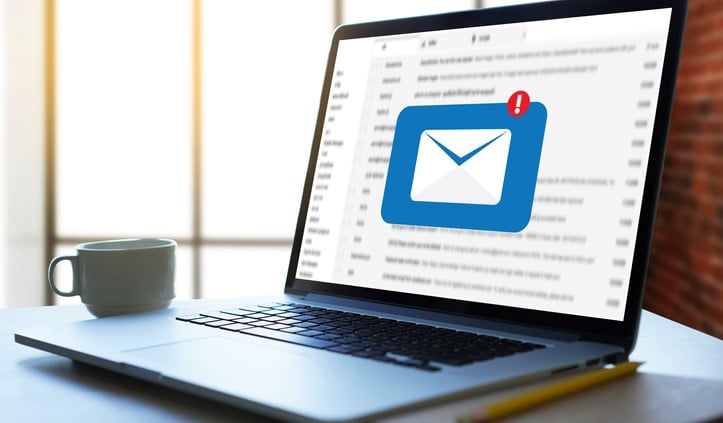 Conclusion about Improving Field Service Revenue
The profitability of your field service business depends on your ability to reduce costs and increase sales.
Your best bet is to build efficient processes and focus your sales efforts on existing customers.
You can also segment your customer base and utilize upselling and cross-selling techniques.
Following these revenue-generating ideas will help you increase field service revenue easily.
Do you have any questions about improving revenue for your field service business? Please feel free to leave your comments below.
Want To See For Yourself How Route4Me Can Boost Your Profits?
Whether you want to slash the time it takes you to plan routes for your drivers, increase the number of stops they can make, or keep your customers satisfied knowing that your drivers show up on time… Route4Me helps you achieve that!