Are you wondering how to be a courier driver? And most importantly, is it the right career path for you?
If you enjoy traveling or interacting with people, you may enjoy your work as a courier driver. However, you need to have specific skills to excel at your job.
Before applying to courier driver jobs, you need to find answers to several crucial questions.
For example, how much can you earn?
Should you work for a courier company or yourself?
What are the eligibility requirements to become a courier contractor? And the list of questions goes on.
We have shared all the details you need to know to become a courier driver in this article to make your job easier.
Table of Contents
How Much Money Can You Make as a Courier?
One of the reasons to become a courier is the decent salary you can make each month. According to Indeed, the average salary of a courier driver is $2,760 per month. Additionally, the highest paying cities in the US for couriers are New York, Los Angeles, and Denver.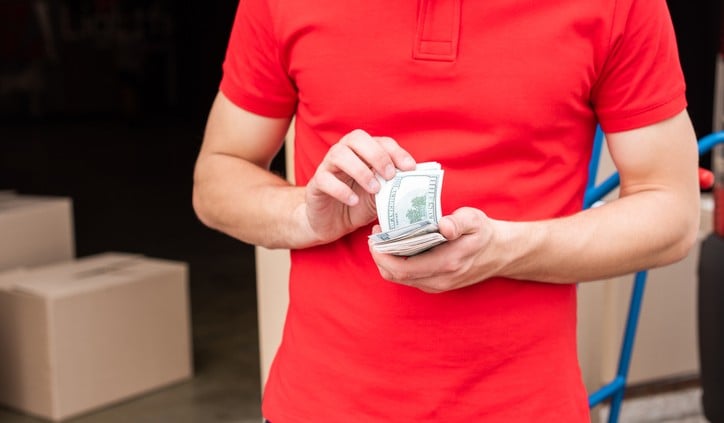 You may also get non-cash benefits of $401,000, including dental insurance, paid time off, and health insurance. The amount of money you can earn will depend on whether you work for a company or independently and which US state you live in.
How are Couriers Paid?
How you get paid will depend on the company you work for or if you choose to work independently.
Companies may pay you an hourly wage. Or, if you work for a restaurant, you may get paid per order that you deliver. You may get additional tips as a restaurant courier.
As a contract driver for a company, you can get paid per mile or delivery. In some instances, the pay could be at a daily rate. Some organizations may offer base pay and additional mileage and waiting time compensation.
Want To See For Yourself How Route4Me Can Make Courier Operations Efficient and Boost Profit?
Whether you want to make on-time deliveries, reduce fuel costs, increase the number of stops your drivers can make, or keep your customers satisfied knowing that your drivers show up on time… Route4Me helps you achieve that!
Should You Work for a Courier Company or Yourself?
As you understand more about how to be a courier driver, you must be wondering whether you should work for a courier company or act independently.
Working for yourself or a company has advantages and disadvantages but is equally rewarding. Here are the differences between the two, which will help you decide which work is best suited for you.
Working for a Courier Company
Many people investigate how to become a courier for a company because it's a less financial risk to them. When you work for a courier company, you'll drive a company vehicle instead of your own car. Expenses for fuel and vehicle maintenance are the company's responsibility.
Additionally, the company finds the customers, so you don't have to. The advantage of working for a courier company is you get extra benefits such as paid time off and health insurance.
On the other hand, working for a courier company doesn't give you much flexibility because you can't choose your working hours.
Working as an Independent Courier
Being a self-employed courier, you will have the flexibility to choose your schedule. You will get paid based on your rates. And you have the opportunity to become a contract courier for more giant corporations such as Amazon and FedEx.
However, as an independent courier, you need to pay for your fuel and maintenance costs. You also must find your clients and ensure you make enough money to sustain your lifestyle and the extra costs for fuel and maintenance.
The good news is whether you become an independent courier or you work for a company, there will always be plenty of work to keep you busy. Companies and consumers will always need couriers to deliver packages. This is especially true because of the rise in online shopping. According to the US Census, eCommerce grew by 14.2% in 2021 and is expected to increase in 2022.
Learn in detail how to become an independent courier.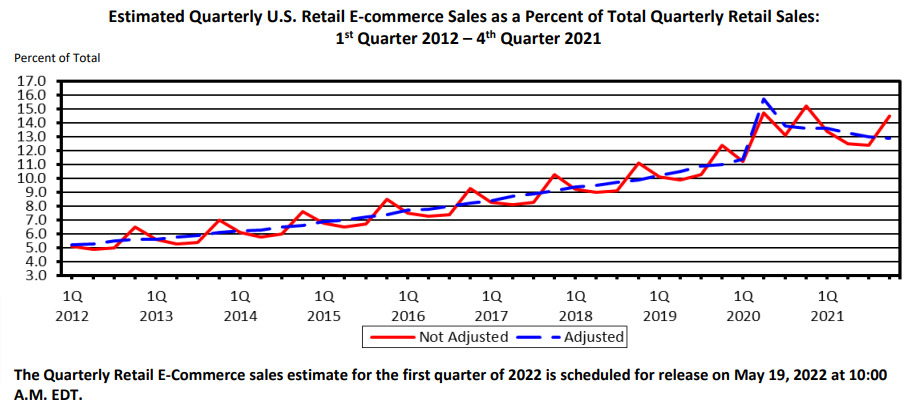 Eligibility Requirements to Become a Courier
To be a courier driver, you must have the following:
High school diploma or GED
Valid driver's license
At least 21 years of age or older
Clean driving record
Safe driving skills
Ability to communicate with customers
Ability to work with navigation tools and card machines
Eligibility requirements may differ depending on the US state you live in and the company you choose to work for. You must have a Commercial Driver's License (CDL) to transport hazardous material.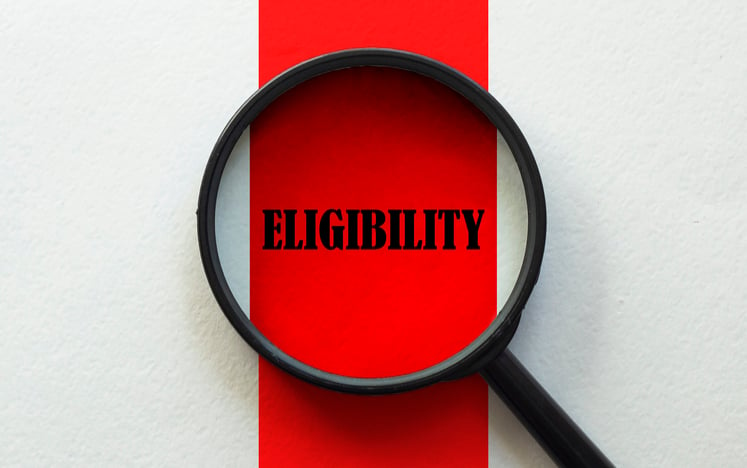 What are the Best Vehicles for Courier Work?
You cannot be a successful courier driver if you do not have the right vehicle. You'll need to buy your vehicle if you're not working for a company.
A courier vehicle should have ample space to carry the packages you're delivering. To assist you, here are different types of cars you can use depending on package size.
Lightweight Vehicles
You may already own a lightweight car which is ideal for transporting smaller packages if you have a big trunk. Such vehicles are more fuel-efficient, and they're less expensive to maintain. Additionally, this type of vehicle is easier to park than bigger courier vans. With a lightweight car, you can courier items such as:
Shoes
Clothes
Gadgets
Mail
Camping gear
Computer parts
Linen
Small ornaments
Bicycles
Bicycles are ideal for tiny packages or items such as newspapers or mail. They require no fuel, and maintenance costs are meager. However, you can't do long-distance deliveries with a bicycle.
Motorbikes
A motorbike is an ideal vehicle for delivering food, groceries, and medication. It's easy to drive through traffic with a motorbike and easy to park. They also have low fuel costs and can cover a larger area compared to a bicycle.
Vans or Trucks
Vans or trucks are the most popular vehicles to use when you become a courier driver. With a truck or van, you can do long-haul deliveries and carry larger packages such as:
Furniture
Appliances
Beds
Exercise equipment
The only drawback of using a truck or van is the high fuel and maintenance costs. It may also be challenging to park large vehicles in certain areas.
What's more, you may need special equipment to load and offload more oversized items. On the other hand, vans or trucks allow you to make more money because you can charge extra for more oversized items.
This brings us to the next part on how to be a courier.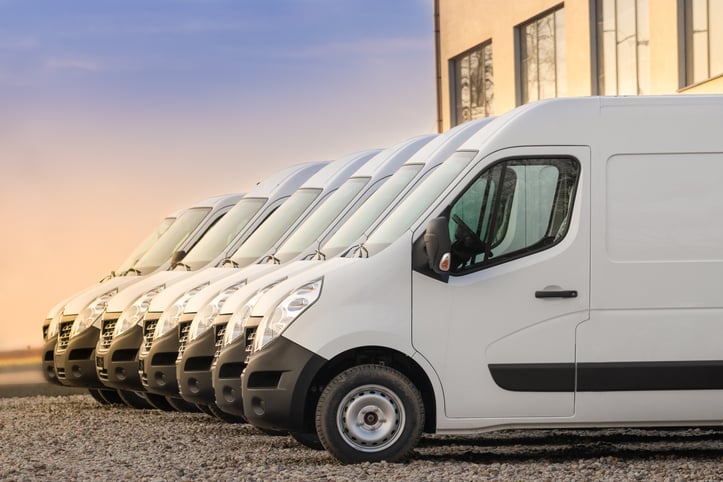 Which Courier Company Should You Work For?
If you prefer to work for a courier company, there are opportunities you can find online. You can find work through FedEx or the US Postal Service if you want to be a full-time courier employee. Learn how to become a FedEx delivery driver.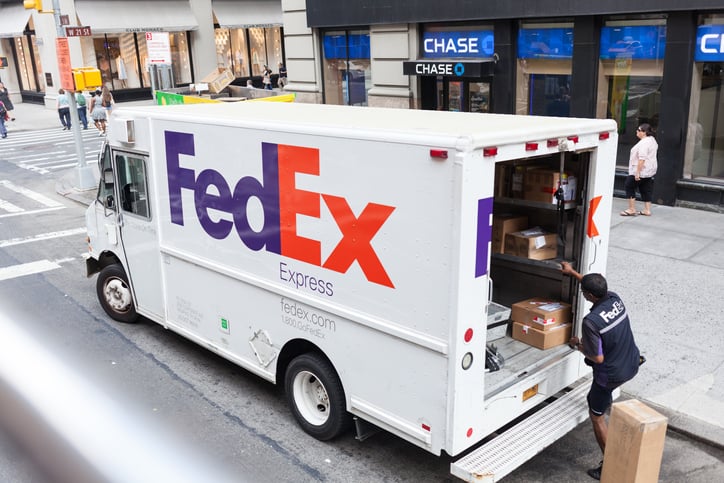 On the other hand, if you're a contract courier, you can find work through Amazon Flex. Learn how to become an Amazon Flex driver.
You could also work for smaller businesses like local restaurants or grocery stores. Companies like Uber Eats and DoorDash are always looking for independent delivery drivers.
However, before you decide to work for a specific company, there are factors to consider, such as:
Will you get paid time off?
How much is the monthly salary the company is offering?
What benefits do they offer?
Are you given a vehicle, or must you use your own?
What is the area you must cover?
Ideally, you want to choose a company that pays a decent salary and offers added perks such as health insurance.
How to Start Your Courier Business
Before starting your courier business, you must learn how to make money as an independent courier. And how to budget to cover additional expenses such as maintenance, fuel, and insurance costs. Here are tips when starting your courier business.
Give Your Business a Name
For marketing purposes and to build your reputation, create a name for your courier business. Your name should go on all the marketing material you develop to create brand awareness.
Make sure the name you pick hasn't already been taken. Additionally, you can check sites such as GoDaddy to get a domain name for your business. After you name your business, set up a legal entity:
Sole Proprietorship is best for sole owners
LLC (Limited Liability Corporation) is best for partnerships
Market Research
Before starting your courier business, research what type of delivery services customers need in your area.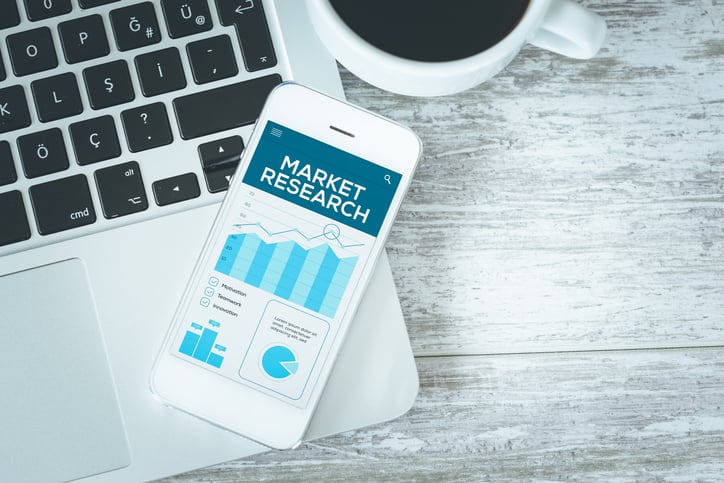 For example, customers may want same-day delivery services for groceries or important packages they order online. Other types of items that require same-day delivery are legal documents and medication. Or there may be a demand for specialist courier services where you guarantee safe delivery for sensitive items.
Proper market research is crucial for the success and longevity of your courier services. You can also target specific demographics when doing promotions or discount offers with market research.
Choose the Correct Vehicle
When you've found your target market, you'll know exactly what packages you'll deliver in your area. You'll then see the type of vehicle to buy.
It won't be good to purchase a large truck if you're simply delivering small items around your area. On the other hand, if you want to do long-haul deliveries for larger packages, then a truck is a perfect choice.
Make sure that your vehicle is a reliable source of transportation and won't cost you unnecessary expenses. Courier drivers typically buy cargo vans such as the 2020 models because they have ample space and high-quality vehicles. Alternatively, a pickup truck works well too.
Buy the Correct Equipment
Having the correct equipment for your courier company will make your organization more efficient. The type of equipment you need will depend on the packages you deliver.
For example, if you deliver heavy boxes, you may need a dolly. You may also need cargo straps to secure loads.
Here is a list of additional equipment you may need for your courier services:
Pay points such as card machines
Dashcams for security
Mobile devices such as tablets and smartphones
Tracking devices to see where vehicles have stopped
Consider Insurance
As a start-up courier business, you may need insurance for your fleet and liability insurance. Insurance can cover unforeseen circumstances such as vehicle accidents, damaged or stolen packages, and even equipment damage.
The right policy may save you thousands of dollars if you experience damage to your fleet and cargo.
Your actual cost to insure your courier business may differ based on your location and delivery types.
Marketing Your Courier Business
Create a marketing strategy to drive brand awareness. The more customers know about your business, the more orders you'll get.
First, develop a website for desktop and mobile users. Then consider creating social media accounts for lead generation.
Courier companies use both digital and traditional forms of marketing. Consider using both forms of marketing to improve your brand awareness.
How to Find Courier Jobs
There are many ways you can find courier jobs for your business. Here are some tips to assist you:
Call local businesses to see how you can help them with your services.
Contact the local Chamber of Commerce for information.
Search local websites such as Indeed or ZipRecruiter
Hand out business cards to organizations
Once you have a list of customers, you can ask for recommendations or referrals. You could also create a referral program to attract more leads.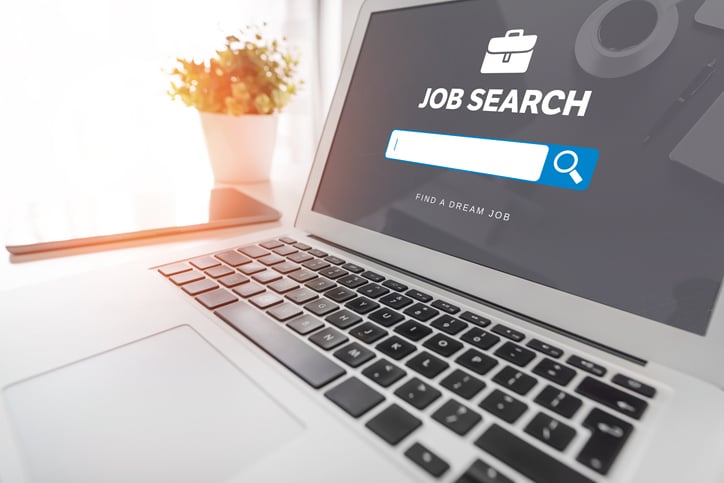 How to Make Faster Deliveries
You should make faster and on-time deliveries to maximize your earnings and build an excellent reputation for your business. And the best way to achieve this is through route optimization software.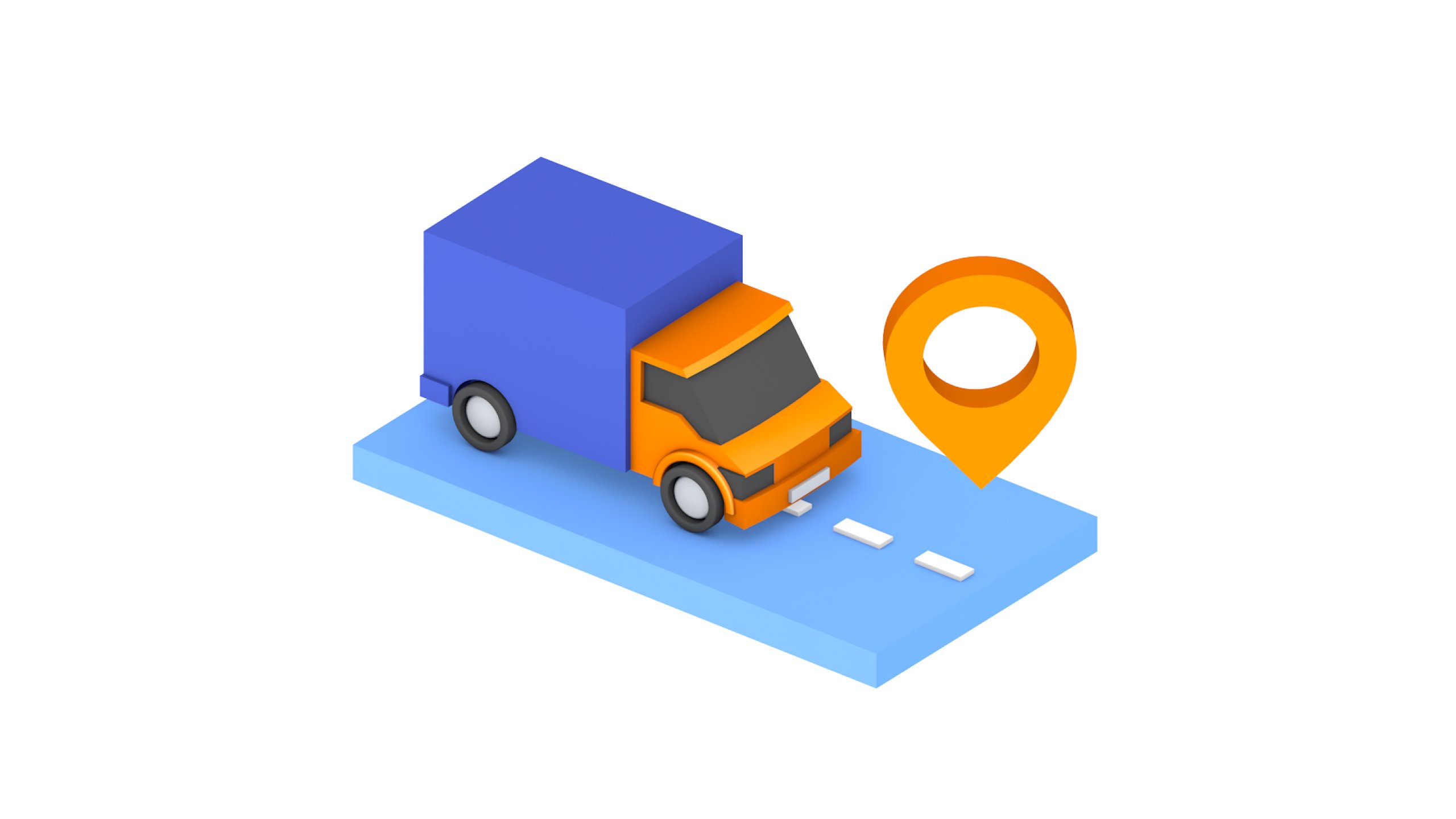 A delivery route planner helps plan well-optimized routes with turn-by-turn directions. The software considers traffic, weather, roadblocks, sunrise and sunset times, one-ways, and many more constraints while planning routes that can slow you down.
The best route planners like Route4Me have many useful features that make delivery management seamless.
For example, Route4Me's route optimization software offers an eSignature feature to facilitate electronic proof of delivery. It also offers voice-guided directions to help avoid distracted driving.
Route4Me's vehicle routing software even offers a customer alerting and notification feature that helps you inform your customers whenever their package is out for delivery or near their location.
So, the customers would be available to collect their packages, and there will be zero failed deliveries. It means you can make more stops and money within the same work hours.
And that's not all. Here are six reasons why you need delivery management software.
Becoming a courier driver is an excellent choice because of its opportunities and the valuable skills you'll learn.
If you are looking for how to be a courier driver, use this guide to learn exactly what's expected before you start to make an informed decision. And use RouteMe to be a successful courier driver in no time.
Want To See For Yourself How Route4Me Can Make Courier Operations Efficient and Boost Profit?
Whether you want to make on-time deliveries, reduce fuel costs, increase the number of stops your drivers can make, or keep your customers satisfied knowing that your drivers show up on time… Route4Me helps you achieve that!