Fuel surcharge refers to the extra fee that trucking and delivery companies charge to cover the fluctuating fuel costs.
Rising fuel surcharges are just one of the consequences U.S. transporters have to deal with in the face of the ongoing Russian-Ukraine conflict. Variables such as fuel cost and average miles per gallon determine the current fuel surcharge. This article looks at how it's calculated, the benefits and downsides of the fuel surcharge, and how to save on fuel costs.
Table of Contents
How to Calculate Fuel Surcharge
Since the fuel surcharge isn't constant, you might wonder, how does fuel surcharge work?
On average, the trucking fuel surcharge varies between around $0.46 and 0.55 cents per mile, and to ensure your transport company keeps up with rising trends, it's crucial to know how to calculate the fuel surcharge per mile.
The general formula for how to calculate a fuel surcharge depends on three key variables:
– Base fuel price: The price per gallon of fuel you would need to earn an acceptable profit at your current freight rate.
– Base fuel mileage: This variable refers to the miles per gallon that your truck averages. For the most part, 18-wheel trucks carrying a full load usually average between 5 and 6.0 miles per gallon.
– Average fuel price: The average fuel price published by the Department of Energy
You don't need a fancy fuel surcharge calculator and can use the following standard formula to calculate fuel surcharge rates.
Current fuel price – Fuel price baseline / average miles per gallon (mpg)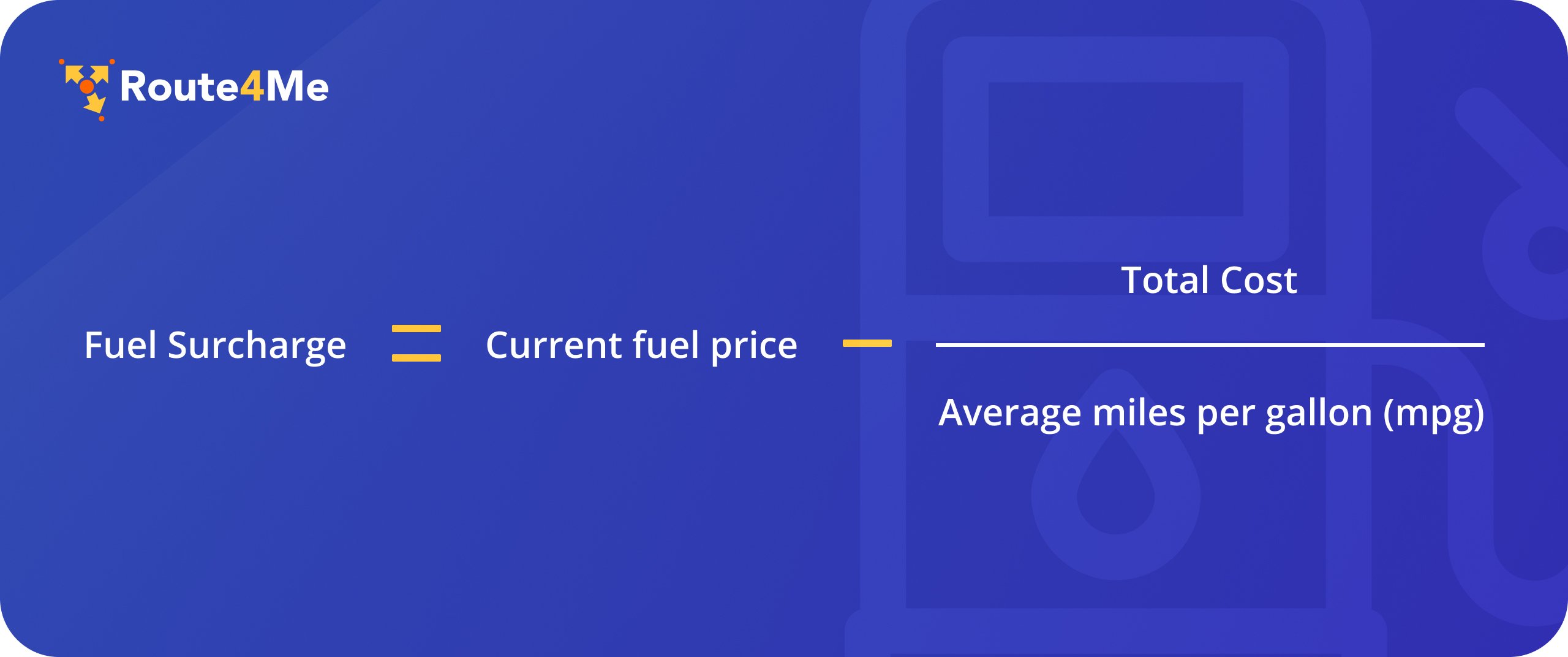 To use this formula in a fuel surcharge example, consider this:
Diesel price of $5.25 per gallon – Fuel price baseline of $2.50 = $2.75 per gallon / average 6.0 mpg = $0.46 per mile
In this example, the current fuel surcharge per mile is $0.46.
Want To See For Yourself How Route4Me Can Help Cope with Rising Fuel Prices?
Whether you want to plan fuel-efficient routes, monitor fuel consumption, or optimize loads to reduce fuel usage… Route4Me helps you achieve that!
An Overview of the Current Fuel Surcharge in the U.S.
According to the U.S. Department of Energy, the price of diesel reached a staggering $5.14 on August 1st, 2022.
This price will remain in effect until September 14th, when it will be reviewed and revised if necessary.
In fact, this benchmark price for diesel reached an all-time high in July 2022, beating the original record of $4.85 set in July 2008.
With fuel prices continuing to surge, logistic services are facing an ongoing battle. Additionally, the rising fuel surcharges will result in additional charges to shippers adding to general rate increases.
The volatility of the current fuel price isn't expected to decrease till at least 2023, so transporters and logistic companies are set for a long haul.
The Benefits of Fuel Surcharge
The fuel surcharge is a way to protect your company from unexpected increases in fuel costs. It's designed to keep the fuel price from rising too far above your budget, which would cause you to lose money and make it harder for your business to survive.
Fuel surcharge helps you avoid sudden jumps in the price of gasoline and diesel, so you can plan ahead with your finances when planning budgets each month.
The Downside of Fuel Surcharge
Fuel surcharges may seem like an excellent way for organizations to recover operational costs, but there are a few downsides to consider. Two of the critical downsides a fuel surcharge might cause transport companies are:
Affects Customer Relations and ROI
Additional costs on a customer's invoice might affect the relationship between your organization and its customers. This is essentially the case where some of your competitors might not be adding a fuel surcharge.
Previously loyal customers might choose to start doing business with a competitor. Ultimately, this will hurt your company's ROI.
Additional Operational Costs
Many U.S. fleets usually have to pay for their fuel on the spot. This means they only get reimbursed by the shipper up to 30 days later. That said, many fleets are relying on their lines of credit to fill the growing gap.
This leaves an ongoing imbalance for larger transport companies. Smaller couriers might recover this money before the delivery as their customers pay in advance.
How Route4Me Can Help Save Costs and Improve Bottomline
Route4Me route planner offers several powerful features and benefits that can help save costs and improve your bottom line. We discuss this in detail below.
Plan Fuel-Efficient Routes
Route4Me's multi-stop route planner helps plan fuel-efficient routes in 30 seconds. The software considers weather, traffic, turn intersections, roadblocks, one-ways, avoidance zones, and more to ensure your drivers do not get stuck on the road, which leads to unnecessary fuel expenditure and costs.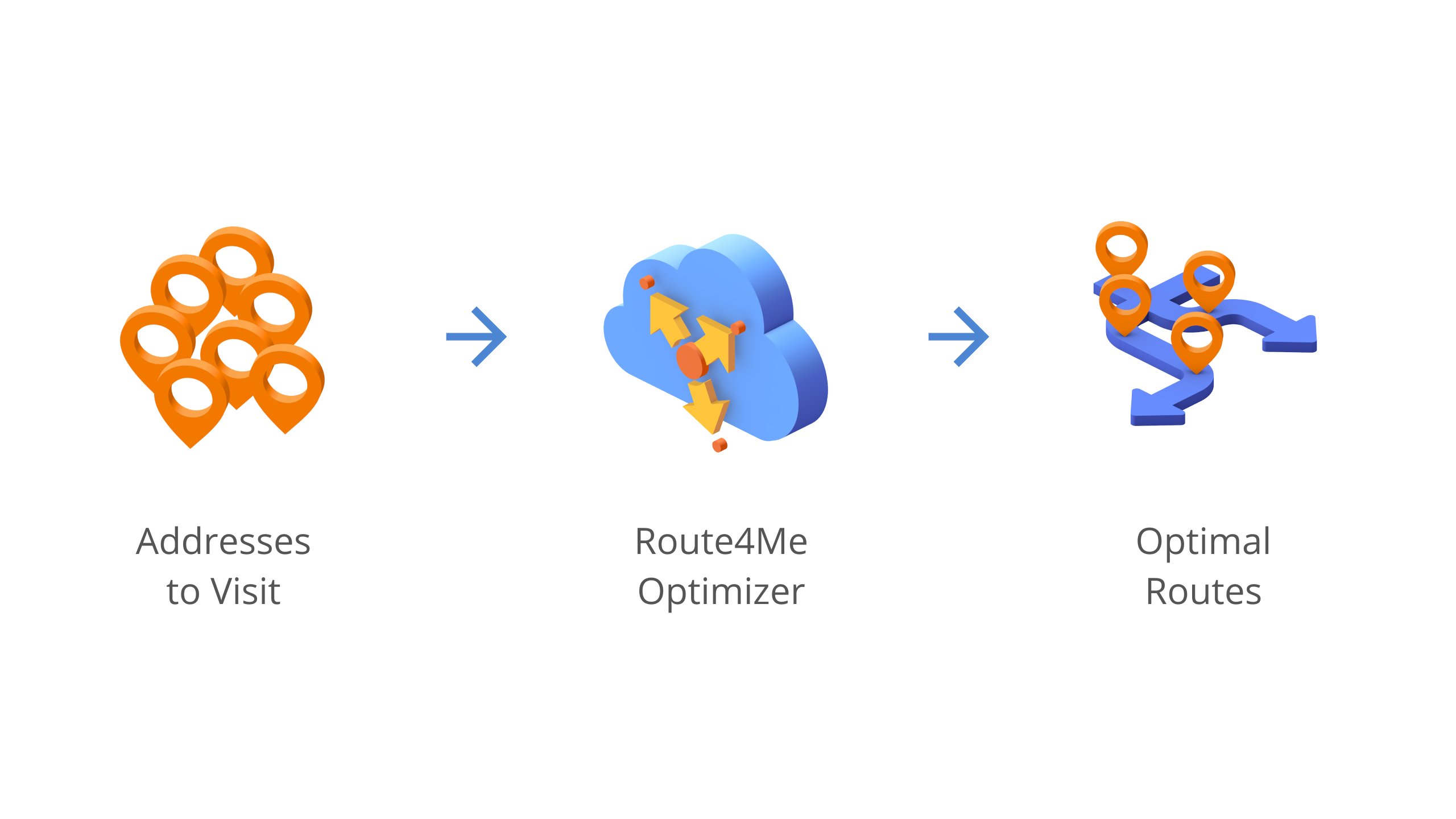 Want To See For Yourself How Route4Me Can Help Cope with Rising Fuel Prices?
Whether you want to plan fuel-efficient routes, monitor fuel consumption, or optimize loads to reduce fuel usage… Route4Me helps you achieve that!
Optimizes Loads Across Vehicles
Heavy vehicles consume a lot of fuel as the motor has to work harder to pull the car. Therefore, you must balance your vehicles' load distribution to ensure the engines don't need to stretch beyond their capability.
Route4Me can help as it three-dimensionally evaluates and optimizes the loading process into the container to ensure the items are packed more efficiently and safely as soon as the routes are optimized.
Learn how Route4Me planner can help with load planning and reduce fuel costs.

Track Fuel Costs
Route4Me's route optimization software comes with a reporting and analytics feature that helps you monitor fuel costs and other critical information such as total stops made, average planned service time, carbon emissions, and revenue earned.
All this information helps you keep your costs under control and determine the improvement areas to increase profits.
Plus, you can leverage the data to educate your drivers about fuel-saving procedures and encourage them with some kind of reward for fuel-efficient driving, like a plaque in the office or a gift certificate to a nice restaurant.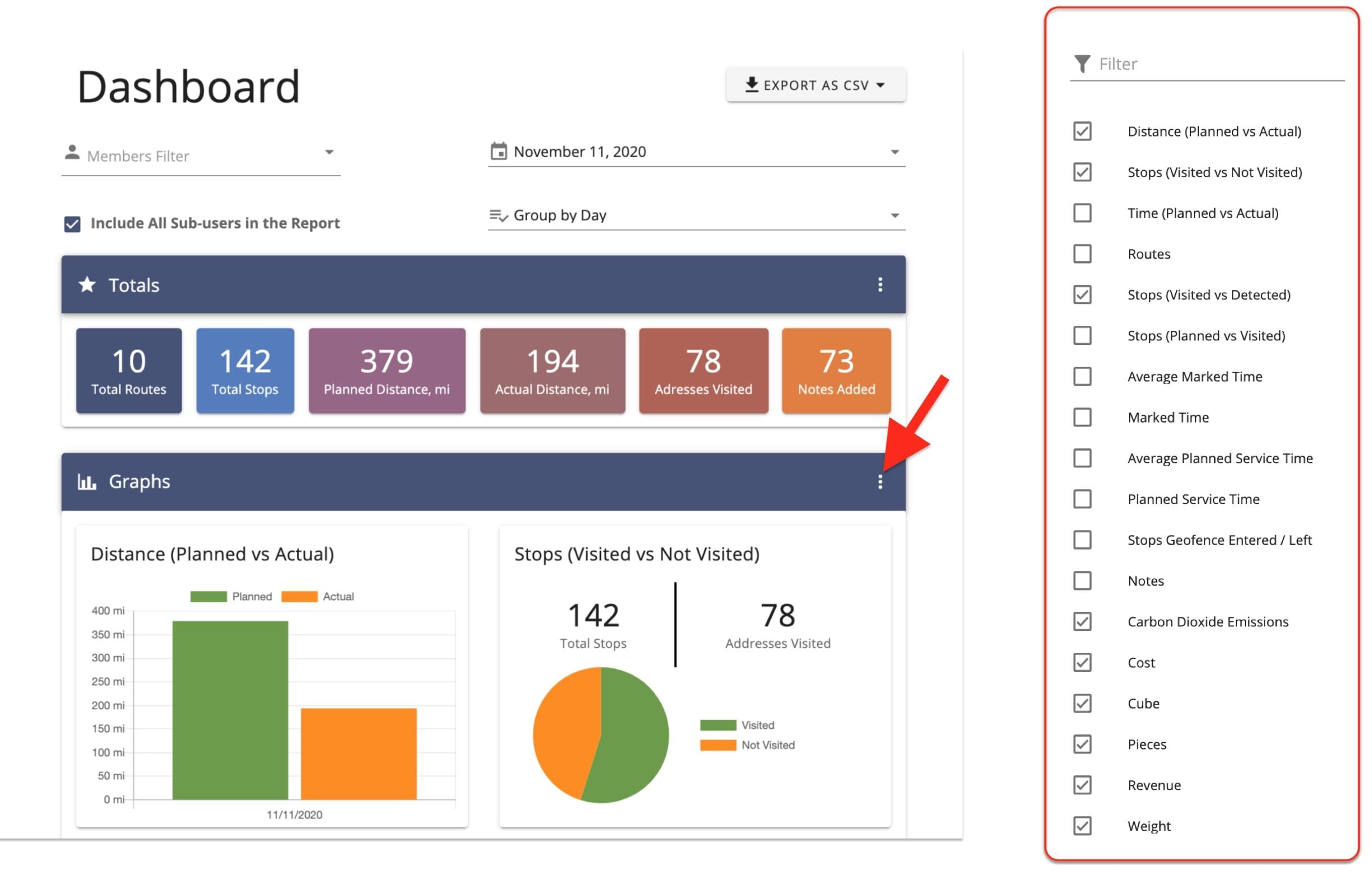 Determine Costs to Serve a New Client
You should think twice before onboarding a new client. Depending on their availability and location, the additional fuel expenses and employee wages might be more than the revenue they generate.
Route4Me's vehicle routing software allows you to create mock routes and help you assess how much it would cost to visit a hypothetical set of addresses or expand into new territory. You can add or waive off the fuel surcharge accordingly.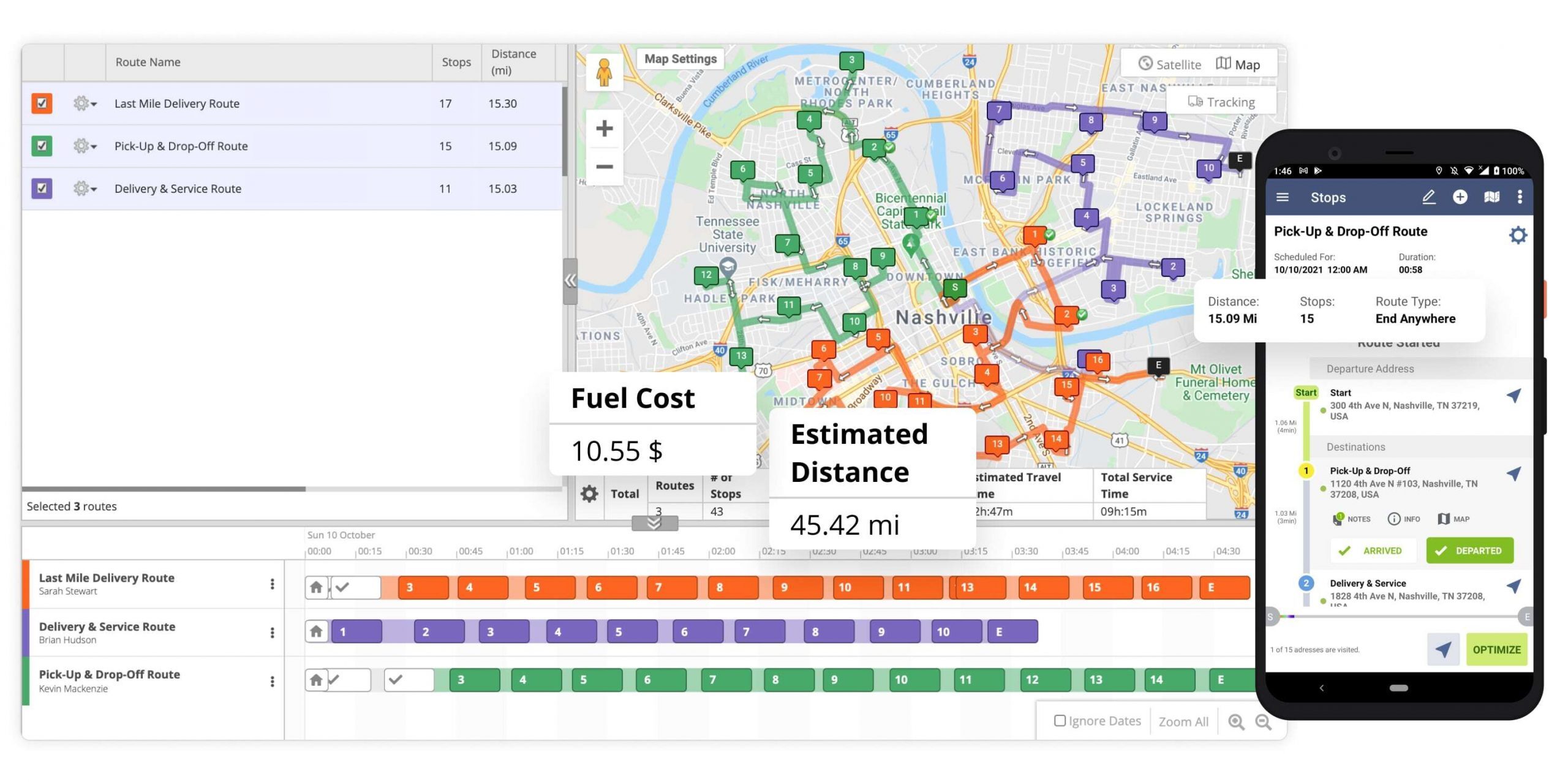 Reduce Failed Deliveries and the Associated Costs
A failed delivery means your driver needs to revisit the address, increasing fuel expenses and reducing your profit.
Route4Me's delivery scheduling software comes with two powerful features to ensure customers can receive packages and there are zero chances of failed deliveries.
It comes with a customer portal feature that helps your customers track their order status on their own. Plus, Route4Me offers a customer alerting and notification feature that notifies your customers whenever their order is out for delivery or near their location.
Customers would know when to expect their packages and make themselves available accordingly, which means zero failed deliveries.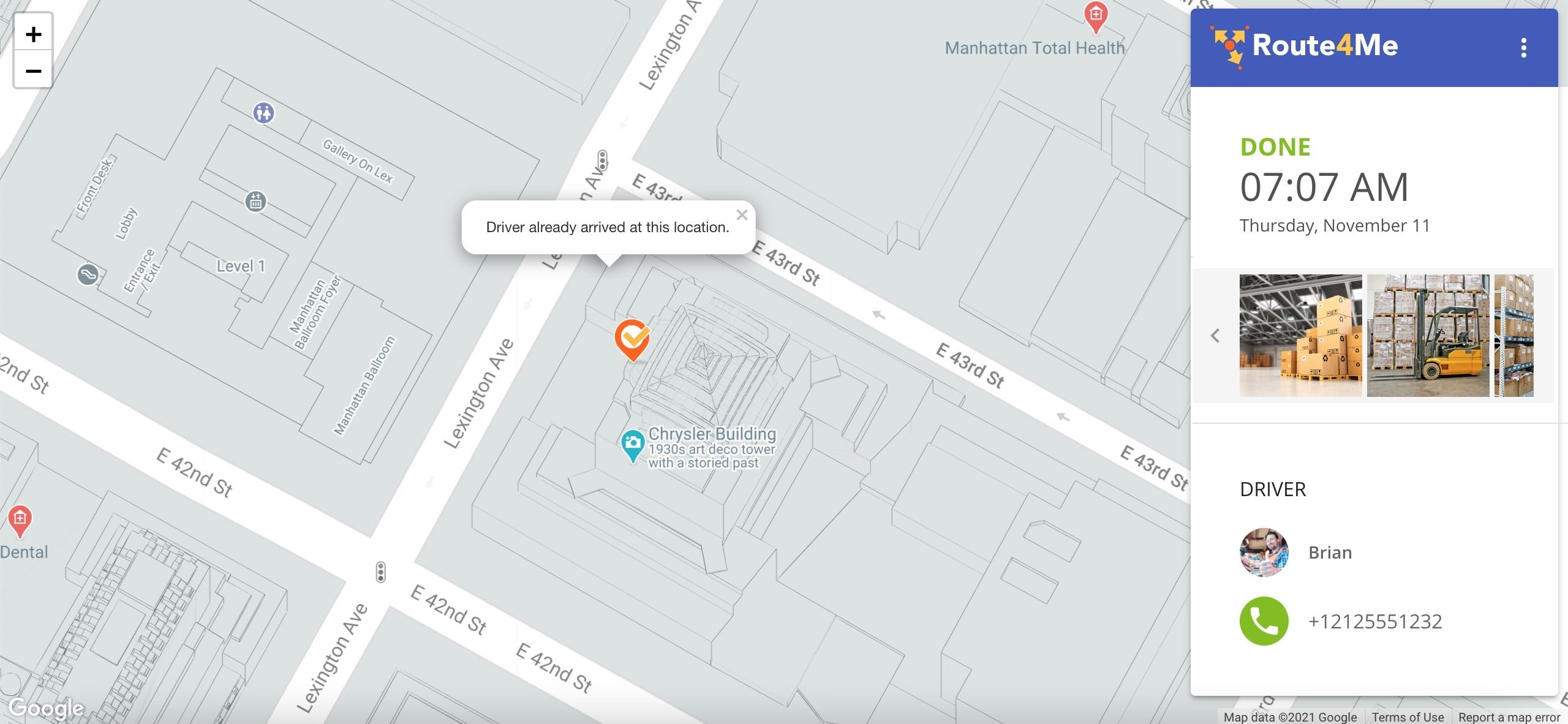 Monitor Vehicles on the Road
Planning the best route isn't enough. You also need to ensure your drivers follow the plan and do not take longer routes or engage in reckless driving, which leads to high fuel consumption and costs.
Manually driver monitoring isn't feasible, but Route4Me makes it easy.
Route4Me's route optimization software comes with a GPS tracker, which helps monitor your vehicle movements on a map in real-time.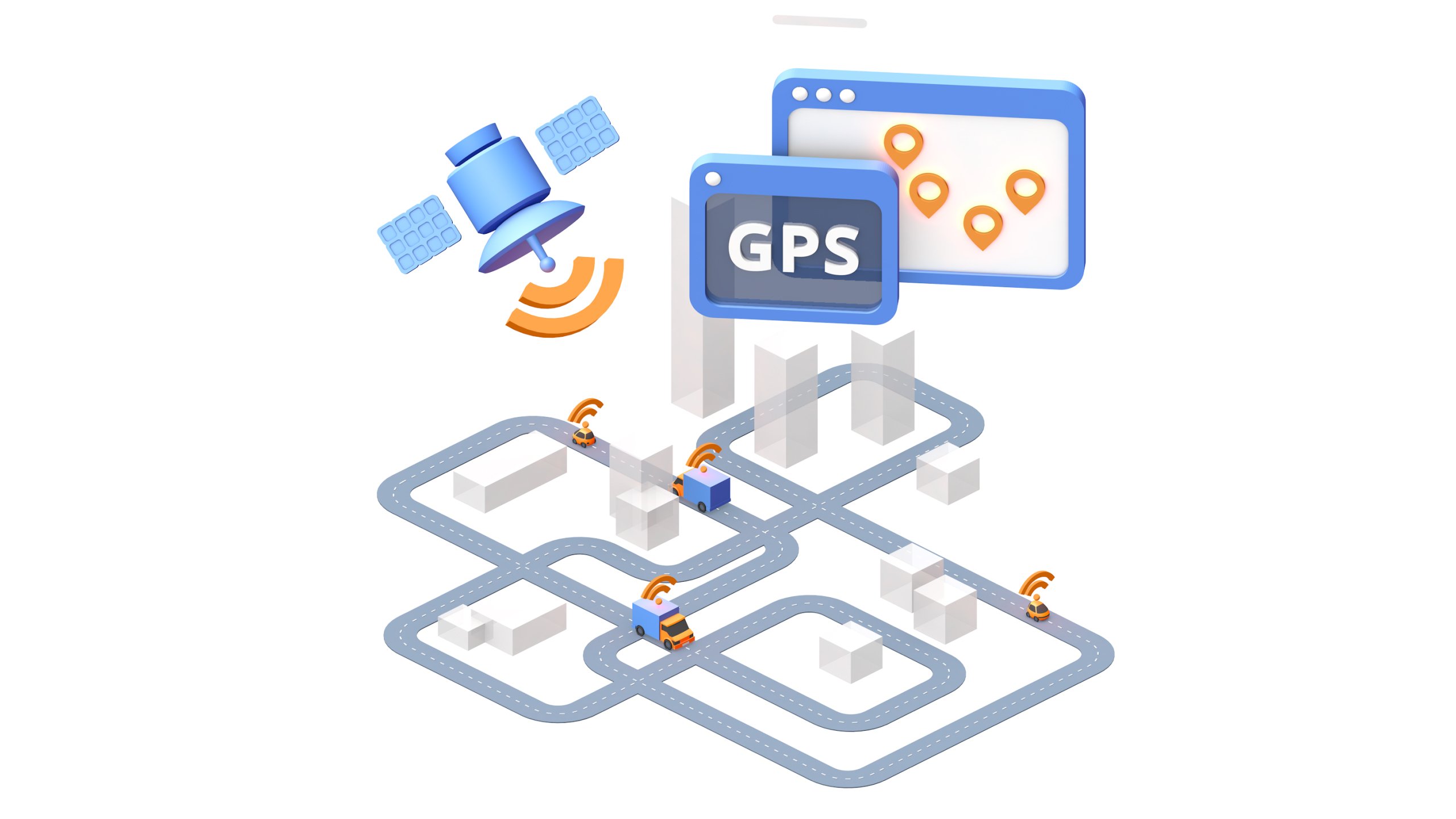 Suppose you see a driving behavior that can jeopardize deliveries or increase fuel costs, such as idling or aggressive driving. In that case, you can immediately communicate to the driver to rectify the behavior before it badly impacts deliveries.
Plus, Route4Me offers a speed alert that notifies you whenever a driver crosses the speed limit.
Long story short, the unpredictability of the fuel and oil crisis isn't going to get easier soon. So you may need to keep levying fuel surcharges. However, a route planner can significantly save fuel costs and improve your profits.
The best part is that Route4Me comes with a 7-day free trial with zero obligations to help you see how it can save costs and make your field service operations efficient. So, sign up now and start saving money and increasing profits today!
Frequently Asked Questions (FAQs) about Fuel Surcharges
Below is the list of most common FAQs about fuel surcharges.
What is a Fuel Surcharge?
Fuel surcharge refers to the extra fee that trucking and delivery companies charge to cover the fluctuating fuel costs. The surcharge is added to the shipper's freight bill to cover various operations costs. Just as the fuel price constantly fluctuates, the current fuel surcharge is never a constant price.
Why is a Fuel Surcharge Necessary
Fuel surcharges are necessary because various uncontrollable events cause the fuel price to fluctuate. Generally, fuel surcharges provide an average cost of fuel. Ultimately, this ensures that logistic companies don't incur any potential losses as fuel price fluctuates.
For the most part, fuel surcharge rates are drawn up as contractual agreements between the client and the logistics or transport company.
While a fuel surcharge is predominant in the trucking industry, it's not uncommon for marine or air carriers to consider a fuel surcharge. This type of contract can be a long-term or annual contract.
Want To See For Yourself How Route4Me Can Help Cope with Rising Fuel Prices?
Whether you want to plan fuel-efficient routes, monitor fuel consumption, or optimize loads to reduce fuel usage… Route4Me helps you achieve that!