You're not alone in thinking that your costs are uncontrollable and productivity is difficult to track. In fact, cutting costs, improving productivity, and tracking drivers are three of the many concerns almost every delivery-based business in the United States, including independent courier services, has. Yet, despite the known benefits of using a route optimizer for route planning to reduce costs and improve productivity, a significant percentage of courier service businesses still don't implement it.
Below, we look at some of these ways in which telematics and route optimization software can bring significant benefits to your courier service business as well as how to choose the right software.
Benefits of Delivery Route Planning for Courier Services 
#1 Save Fuel
This is probably the most significant advantage of accurate route planning: using shorter and faster routes will reduce travel time, which means less fuel is consumed. A recent survey revealed that almost 89% of delivery service businesses that used telematics saved on fuel costs. And, with fuel costs likely being your biggest expense, identifying and cutting unnecessary fuel consumption is crucial to maintaining a healthier bottom line. 
Want To See For Yourself How Route4Me Can Boost Your Profits?
Whether you want to slash the time it takes you to plan routes for your drivers, increase the number of stops they can make, or keep your customers satisfied knowing that your drivers show up on time… Route4Me helps you achieve that!
#2 Improve Customer Retention
A survey revealed that 67% of customers would not do business with a courier services company if its employees are up to an hour late. So, timely deliveries are crucial for improving customer satisfaction and ensuring word-of-mouth referrals. An advanced multi-stop route planner with a GPS tracking feature like Route4Me route planner will help you plan well-optimized routes while factoring in traffic, weather, and other constraints to help your drivers deliver on time. 
GPS tracking also helps you give accurate ETAs to your customers. According to one survey, nearly 95% of field service businesses that implemented route optimization software with GPS tracking reported an increase in field employees' punctuality. Punctuality and timely deliveries will not only enhance customer service but will also help you ensure repeat business.
#3 Reduce Overtime Expenses
Do you often pay overtime to drivers without any justification for why they worked extended hours? Did they visit more customers? Was the vehicle giving problems? 
Manual route planning can neither give you the real-time visibility of the vehicle's location nor the actual reasons behind the delayed deliveries. So, you'll never know if the delay happened because of bad weather, traffic congestion, vehicle breakdowns, or extended coffee breaks. 
Only an advanced delivery route planner app with a GPS tracking feature will allow you to monitor your drivers in real-time and ensure they don't take extended breaks or run personal errands during work hours. In short, tracking your field employees will increase the chances of them being more productive and only claiming overtime when they genuinely deserve it.
#4 Control Vehicle Maintenance Costs
Bad driving habits result in more fuel consumption and hence more fuel costs and vehicle maintenance costs. For example, one report indicates that aggressive driving habits, such as speeding, harsh acceleration, and frequent braking, can lower gas mileage by 15% to 30% on highways and 10% to 40% in stop-and-go traffic. Also, unexpected repairs and lost time due to vehicle breakdowns can take a real toll on your bottom line. 
With telematics, you will have actionable data of your drivers' on-road habits, which can be used to train them in practicing good driving habits and cutting down on fuel and wear and tear costs.
#5 Reduce Vehicle Theft
Ensuring timely deliveries and cutting costs are not the only benefits of using a route planner. The best route planners also offer geofencing, even though this powerful technology often goes unnoticed. Geofencing creates virtual boundaries around specific areas on a map. While such a virtual boundary does not limit the actual movement of the vehicle to prevent vehicle theft, it does trigger an alert when the vehicle enters or exits the designated area. In this way, this feature prevents vehicle theft and reduces the chances of drivers using business vehicles for personal use.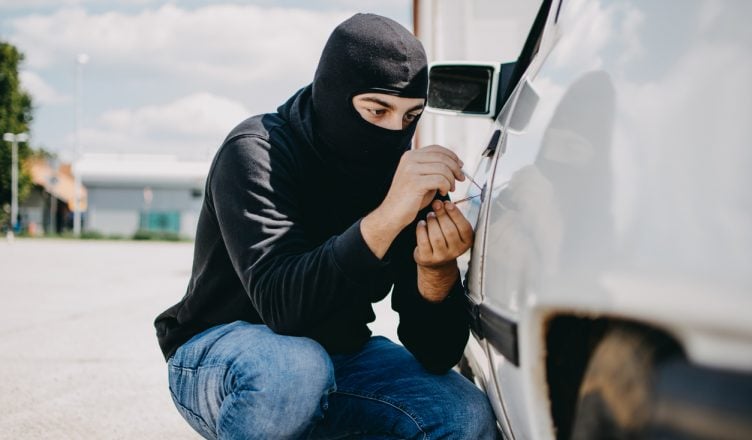 How to Choose the Right Route Planner for Delivery Route Planning?
Courier services compete on speed, cost, customer satisfaction, and convenience. This is why flexibility, real-time visibility, and usability are the essential characteristics of full-service route mapping software.
Ultimately, your route planner for delivery must be capable of accommodating last-minute customer requests and scheduled orders. In addition, dynamic routing, multi-stop and multi-driver route planning, weather prediction, driver breaks monitoring, voice-guided navigation, customer alerts, proof of delivery, and delivery route planning as per customer's time windows are some of the features that are increasingly preferred by courier services. Proof of delivery, for example, enables customers to sign the delivery receipt on the driver's smartphone screen.
Also, if the delivery sequence changes while the driver is out to deliver, your driving route planner should be able to modify the existing route, without disturbing the remaining deliveries. Some of the advanced route planners offer a drag-and-drop feature to insert new addresses easily into the current optimized route. 
Long story short, the route planner you plan to go for should be able to solve your vehicle route problem and traveling salesman problem.
In addition, there should be no hidden expenses involved or long-time contracts to be signed. Also, access to 24/7 support staff is definitely an advantage. So too is a free trial with all the features. Your route planning software provider also needs to protect your customer data. So, the provider should have encryption and other security features in place.
But, before you start trying out new brands and platforms, you must first understand the routing problems you are facing and what you want to achieve by using a fully automatic route optimization system. Analyzing the pros and cons of different products will help you pick the right delivery route planner for you. There's no point paying for features you don't need or struggling with an underperforming system. 
Conclusion
Rather than looking at route optimization software or telematics as an expense, courier services providers should view it as an investment. It plays an integral role in improving customer satisfaction, cutting costs, and earning more business. With an efficient delivery route optimizer, you can plan all your complex routes in less than 30 seconds. Just imagine how many productive hours you'll save and how much more work you can do in the saved hours! The sooner you realize the importance of route optimization, the greater your chances will be of gaining an edge over your competition.
Want To See For Yourself How Route4Me Can Boost Your Profits?
Whether you want to slash the time it takes you to plan routes for your drivers, increase the number of stops they can make, or keep your customers satisfied knowing that your drivers show up on time… Route4Me helps you achieve that!