Since the rise of computers in the 1970s, humans have attempted to go completely paperless. In some ways, organizations have succeeded; contracts, receipts, and billings are sent paperlessly and various companies use trip planners to create and optimize their daily routes. Yet, no company has managed to eliminate the use of paper totally.
Still, if you run a business, you must go paperless now. There are several benefits you can reap by doing so. We'll discuss those in this article. But, before that, let's first explore some of the reasons why you may not be going paperless.
Why You're Not Yet Going Paperless
1. You Like the Sense of Security that Papers Bring
It's true that the smell of a new notebook or the texture of that parchment paper for receipts is quite satisfying. It gives you a sense of familiarity and certainty that the information you need is right at your fingertips. Better yet, you don't have to worry about bugs or possible cloud storage hacks or breakdowns.
But, if you haven't tried a technology solution (such as a route planner) yet, you probably won't understand the reliability and convenience technology offers.
2. You Don't Want to (or Can't) Adjust to the Digital World
Radical change can be scary, especially if you're bent on the idea that a paperless office is vulnerable to human error. What if that scanner doesn't work well and instead of saving time, you're wasting more? What if you end up messing up your client data or maybe delete it by mistake on the cloud? And, if you're sentimental, you might find it even more difficult to adjust to the advancing times.
You need to overcome that fear. There are tools that help you create a backup copy of your work. For example, Route4Me stores all your data in its database. In this way, you can retrieve information about a route at any time and can make backups of it to use in your own system.
Want To See For Yourself How Route4Me Can Boost Your Profits?
Whether you want to slash the time it takes you to plan routes for your drivers, increase the number of stops they can make, or keep your customers satisfied knowing that your drivers show up on time… Route4Me helps you achieve that!
3. You Think It's Expensive to Go Digital
Purchasing hard drives and powering them is indeed costly, but so is printing contracts and receipts and sending documents via snail-mail.
Think of it this way, using a printed map when assigning routes to your drivers seems reasonable until they get lost. Going round and round the neighborhood wastes time and fuel. Whereas, if you use a road trip planner, your staff just needs to follow its lead. The software will find the fastest route possible.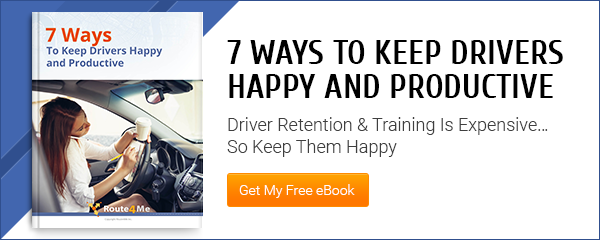 Why You Should Become a Paperless Company
Can you relate to the statements above? Well, now that we've shown why those reasons for not going paperless are invalid, let's look at some of the business benefits of going paperless.
1. Advance Your Business Process
Having all your data online makes planning and task delegation more efficient. Simply click a few buttons and, voila, you have them processed.
A driving route planner, for instance, can store all your routes and customer information. In this way, you can optimize the routes and assign them to specific drivers, without worrying about having missed certain addresses or information.
The software even ensures equal workload distribution so that none of your field employees are overworked or underworked. This saves you money which is currently being spent on overpayment while you use pen and paper for workload distribution.
Also, the software comes with an "add note" feature that allows your field service reps to add statuses, text, signatures or images to each of the stops on a route from the software's mobile app itself.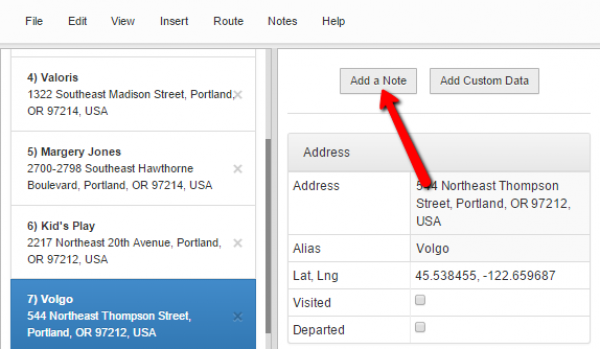 All the notes are then centralized so you and your team can see them at any time from anywhere. Your notes can also be automatically tagged with the exact coordinates of where they were created.
2. Save Time to Focus on Urgent Tasks
According to enterprise content management and cloud services leader Konica Minolta, "It takes an average of 10 minutes per paper document to retrieve, copy, and re-file. The average document is copied 19 times. The average worker makes 61 trips to the fax machine, copier, and printer."
What does all this mean? A lot of employee time is used to deal with documents! Yet, going paperless makes it hassle-free to find what you're looking for so you can focus on doing more important tasks.
In the same way, a trip planner saves you countless hours on route planning and lets you focus on more priority work.
Just upload the list of customer addresses into the software, set some parameters (such as avoidance zones and left turns) that you want the delivery app to consider while planning routes, and that's it! You'll have a well-optimized and accurate route in just 30 seconds.
Can you plan routes using pen and paper that quickly?
3. Encourage Teamwork
Team collaboration is key to business success. But, you need the right tool for collaboration.
For example, a scheduling app with a GPS tracking feature, such as Route4Me, lets you work with your team in and out of the office.
So, field service businesses benefit from Route4Me's team communication and two-way real-time chat feature which allows dispatchers and drivers to communicate with each other from practically anywhere. This feature is accessible, convenient, and encourages smooth collaboration.
4. Improve Data Security
One of the greatest misconceptions among companies is that a paper trail is more secure than electronic files. However, digital files enable managers to put security measures in place and use privacy features for some documents that shouldn't be accessed by certain employees. Moreover, security systems can track when unauthorized personnel accesses documents.
For example, with Route4Me's trip planner, you can define user roles and set different permissions for each user type to protect your documents from unauthorized access and theft.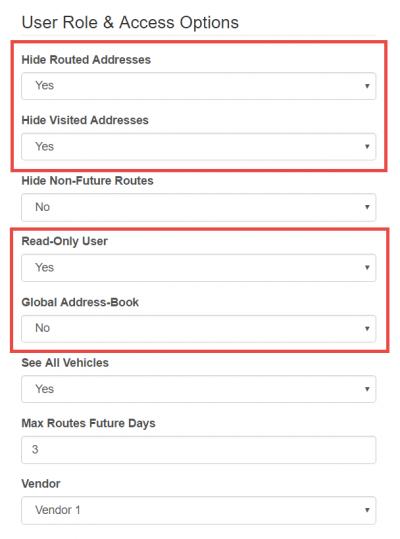 You can set it so that drivers can only view routes and contacts assigned to them and not any crucial company documents. Similarly, you can provide an administrator role to a key employee, but remove billing rights.
5. Improve Your Business Reputation
Working in a paperless office certainly would not immediately improve your business reputation. Many other factors, such as competence, attitude, and service delivery, contribute to that.
Nevertheless, for field service businesses, replacing manual route planning with a trip planner can improve delivery speed and increase profits.
Fleet management software will provide accurate routes, which means drivers will arrive on time and meet customer deadlines each day.
Moreover, a route planner's GPS telematics helps you give your customers accurate ETAs which will make your service more credible and preferable for your customers.
And, trip planners come with a vehicle tracking feature that helps you monitor what your drivers are doing on the road. So, if there is any delay due to unanticipated circumstances (such as vehicle breakdowns), you'll immediately learn about it and can inform your customers about the delay.
Route4Me even comes with a telematics gateway feature that provides you with the ability to integrate Route4Me with your telematics vendor so that you can track your existing vehicles on a map inside the scheduling software. Our system will automatically send and synchronize your routes to every connected vendor in your account. Plus, our system automatically analyzes and archives all the GPS data received from your connected account.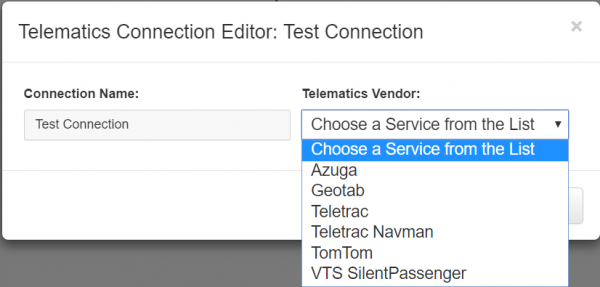 Currently, Route4Me integrates with many telematics vendors, including Verizon Networkfleet, Geotab, Azuga, TomTom, VTS Silent Passenger, US Fleet Tracking, Teletrac Navman, and Fleet Complete.
Also, Route4Me comes with a customer portal feature that lets your customers see the latest status of their delivery or pick-up. This benefits the customers and your business as it'll reduce the possibilities of failed deliveries as customers would be more often available to sign for their packages.
So, do you plan to go paperless? Do you have any questions? Please feel free to leave your comments below.
Also, here are three quick questions to ensure you understood why you should go paperless and how a trip planner can help:
How does a trip planner help you improve data security?
How does a vehicle tracker help you provide your customers with accurate ETAs?
How does a trip planner help you save time and fuel?
Want To See For Yourself How Route4Me Can Boost Your Profits?
Whether you want to slash the time it takes you to plan routes for your drivers, increase the number of stops they can make, or keep your customers satisfied knowing that your drivers show up on time… Route4Me helps you achieve that!