Climate change impacts all industries. Logistics is no exception. Should you be concerned?
Climate change is a global emergency. Water supplies, infrastructure, and livelihoods may collapse if we don't take enough action to mitigate the challenge.
The broader economy along with company bottom lines feel the damage already. According to a CNBC report, natural disasters have cost AT&T $847 million since 2016.
If we don't step up now and make our supply chains sustainable, there may be no options for recovery. We could see frequent bankruptcies and systemic economic collapse very soon.
Table of Contents
Can Climate Change Impact the Logistics Industry and Supply Chain?
The transportation and logistics industries are no exception to the climate change impact. In fact, climate change may affect the supply chain and shipping industry the most. 
For example, climate change reduces delivery speed, affects the quality of goods delivered to the end customers, and impacts production costs. Unanticipated natural disasters due to climate change also increase the fragility of the supply chain industry.
The irony is that the freight industry is one of the biggest carbon polluters on earth, contributing to climate change. According to the 2020 EPA report, the transportation and logistics industry is responsible for the following emissions in the US :
Over 50% of nitrous oxides (NOx) total emissions 

More than 30% of volatile organic compounds (VOCs) emissions

Over 20% of particulate matter (PM) emissions
Greenhouse gas emissions boost global warming, which increases sea levels, causes extreme weather, and stronger and more frequent storms and hurricanes.
McKinsey says climate hazards are inevitable. But with worsening climate conditions, supply chain risks and delivery delays will only get dreadful from here.
How Can You Reduce Shipping Delays and Losses Due to Climate Change?
Shipping giants like DHL and UPS have already begun to take several Environmental, Social, and Governance (ESG) initiatives to battle the challenge.
For example, DHL has included electric fleets and cargo bikes. They also make significant warehouse technologies investments and plan to arrive at net-zero carbon emissions by 2050. 
UPS is not lagging behind either. They use electric vehicles and route optimization software to plan fuel-efficient routes, and they're offering sustainable packaging.
Learn how UPS is reducing its carbon footprint.
So, what steps can you take to reduce the impact of climate change on your business? We discuss them below.
Use Route Optimization Software 
Route optimization software like Route4Me helps you plan fuel-efficient routes with accurate last-mile driving directions for delivery drivers. 
The software even considers weather, traffic, roadblocks, delivery time windows, and more constraints while planning the routes. So, your drivers can cover more stops per run while driving fewer miles.
There will also be no empty runs. Thus, you can reduce fuel costs, the number of vehicles on the road, and last-mile emissions. 
Furthermore, Route4Me's multi-stop route planner offers a GPS tracking app that helps you monitor vehicles on the road in real-time. This enables you to ensure that your drivers don't waste time and fuel by keeping vehicles idling, traveling unnecessarily, or engaging in aggressive driving.
Want To See For Yourself How Route4Me Can Boost Your Profits?
Whether you want to slash the time it takes you to plan routes for your drivers, increase the number of stops they can make, or keep your customers satisfied knowing that your drivers show up on time… Route4Me helps you achieve that!
Route4Me's trucking GPS app comes with several other features that can help you reduce last-mile emissions.
For instance, the software offers a reporting and analytics feature to monitor fuel consumption. It also provides a customer portal that enables your customers to see the delivery status, which helps avoid failed deliveries and increases first-time door opens.
So, you don't need to reschedule deliveries, thereby saving fuel and emitting less carbon.
Furthermore, the software comes with a geocoder that automatically rectifies any wrong addresses entered into the system. This helps you ensure your drivers don't need to roam around to find the correct address and waste fuel, leading to more emissions. All these translate into reduced climate change impact on logistics.
Route4Me has negated over 10 Billion tons of carbon emissions. It has cleaned up enough air, equal to planting more than 87 million trees. Route4Me was selected as a finalist in the 2021 UPS and Astrolabs Smart Logistics Challenge.
Learn why UPS and Astrolabs selected Route4Me as a finalist. Also, learn in detail about Route4Me's Environment and Sustainability (ESG) initiatives.
Encourage Customers to Choose Slower Delivery Times
In the era of same-day deliveries, encouraging slower delivery times could seem detrimental for your business, but it could actually help make your last-mile deliveries sustainable. So, offer freebies or discounts to your customers who choose five to six-day deliveries.
For example, Amazon offers rewards and discounts for selecting their no-rush delivery. You can even provide a green delivery option and encourage customers to choose it.
Also, don't offer free shipping in general. Put a price before offering free deliveries. Even if you decide to offer the free option, try to set a minimum number order to avail of the facility. This would encourage customers to order several items at one time instead of placing separate one-off orders. 
In this way, you'll have fewer vehicles on the road, and you'll reduce their associated emissions. You can even save significant money on fuel expenses.
Implement a Safe and Eco-Driving Training Program
to Reduce the Effect of Climate Change on Logistics
Aggressive driving, such as sudden braking and harsh accelerations, can reduce your gas mileage by 10% to 40% in stop-and-go traffic and by 15% to 30% at highway speeds, as per the US Department of Energy.
There's also a direct correlation between preventable accidents, fuel efficiency, and the reduction of carbon emissions in terms of driving behavior. So, comprehensive education on safe driving is one of the best ways to prevent accidents and reduce emissions.
Implementing a safe driving program will also help you reduce driver exposure to road mishaps, and you can even combine safe driving and eco-driving techniques in one program. 
Adopt an intelligent driving training solution like Safety4Me that monitors how your vehicles are being driven, personalizes and assigns training lessons accordingly, and tracks the drivers' progress.
Offer Curbside Pickup to Mitigate the Climate Change Impact on Logistics
You can offer a curbside pickup service to allow your customers to collect their items from a convenient location rather than sending the goods to their doorsteps.
The pickup location could be your warehouse or the curb outside your store. This will help reduce fuel expenses and the emissions associated.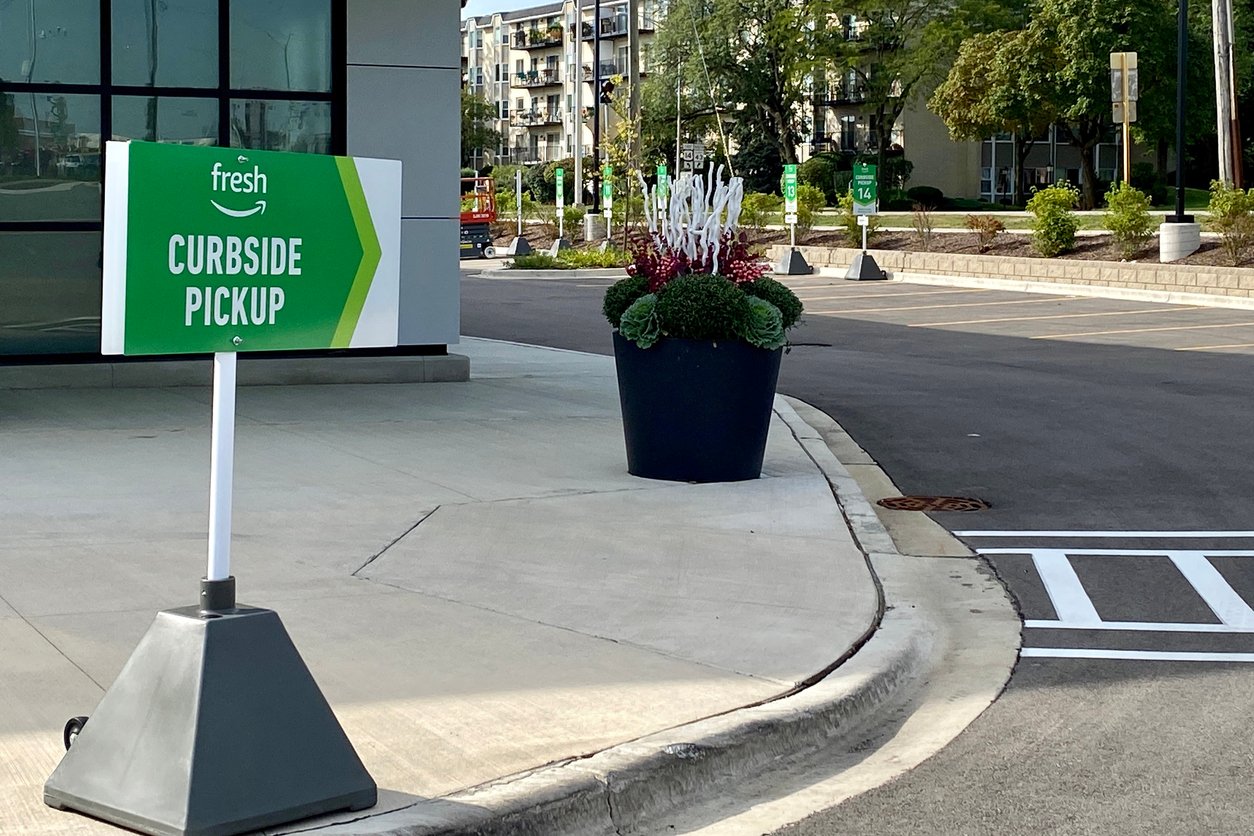 You can use a curbside pickup app that can integrate your online store and help you complete thousands of pickups for multiple pickup locations seamlessly. 
For example, Route4Me's curbside pickup app helps you:
Manage multiple pickup stores

Make sure you never miss customer pickups

Prepare customer orders before they arrive. 
This enables you to save significant time on order matching. You can always provide the correct order to the right customer and see the status of each scheduled or completed customer curbside pickup or in-store pickup order.
Here's a quick guide to curbside pickup.
There are many other ways to reduce the climate change impact on logistics. For example, you can replace your old vehicles with electric vehicles or use biofuels instead of fossil fuels.
Want To See For Yourself How Route4Me Can Boost Your Profits?
Whether you want to slash the time it takes you to plan routes for your drivers, increase the number of stops they can make, or keep your customers satisfied knowing that your drivers show up on time… Route4Me helps you achieve that!