"Make your marketing so useful, people would pay for it." – Jay Baer, Marketing Guru and Author
You can spend thousands of dollars on marketing your courier business. But, if it's not interesting and useful for your target audience, your money and efforts will be in vain.
Most importantly, in today's turbulent market, traditional marketing simply doesn't work. You need to go creative or use a mix of traditional and creative marketing to make it work for you.
But, how can you make that happen? What marketing strategy can generate significant results for you? What marketing communications channels will be most productive and beneficial for you?
We will answer all these in this article. So, read on to learn more.
Marketing Strategy
This is the most crucial step. Without the right marketing strategy, your marketing process cannot do wonders.
Those with a marketing strategy, who want to make it better, and those without one, take note! The following are a couple of things you must include in your strategy checklist. This will ensure that you have covered all the angles to make it fool proof.
Define the target audience or, more importantly, niche audience. Go for the "Y" approach, where you'll find a more niche audience the deeper you dig to the root of Y.
Research what your customers value. Is it quality, service or timely delivery?
Identify your direct and indirect competitors and what they are offering. This'll help you create a unique selling proposition that'll give you the advantage.
Carry out a strengths, weaknesses, opportunities, and threats (SWOT) analysis. This'll help you strengthen your marketing strategy and initiatives.
Set specific objectives for each marketing initiative. Do you want to keep the existing clients, win new ones, sell new services or increase order size?
Plan how you'll go about promoting your service and what channels you'll follow. For example, will you use online or offline channels or will you use both, which is an ideal solution. If you plan to go for online marketing, is your target audience present on the online channels you plan to use. For example, LinkedIn might be a good social media option if you're targeting enterprises.
Include key performance indicators on how to measure the success of your marketing initiatives.
To build a more comprehensive marketing strategy, refer to this great checklist. It is primarily for social media, mobile, and content marketing. However, the points discussed are equally useful to formulate a general marketing strategy.
Here are a couple of marketing methods and channels you can use to promote your businesses.
Facebook Marketing
Facebook is the world's largest social media platform, with 1.65 billion monthly active users. So, if your target audience is consumers, then Facebook could be a gold mine for you.
There are a couple of ways to use Facebook to promote your business. These include Facebook advertising or leverage Facebook groups.
If you're new to Facebook, then here's an article from the social giant on how to create a business page.
Also, here's a guide on growing your reach organically or without promotional activity on Facebook. This will be useful if you have a small budget.
Facebook groups are also the powerhouse. So, you can reach the target audience and establish your thought leadership without investment! Here are step-by-step instructions on using Facebook groups to grow your brand's presence.
But, if you want to grow faster, then Facebook advertising is the way to go. However, before you start with Facebook, you need to know the nitty-gritty details first.
For example, there are several types of Facebook ads, such as page post ads and sponsored stories. So, you need to decide which one is the best for your professional courier business. You then need to create the ad accordingly to reach the audience.
Here's a newbie's guide to Facebook advertising.
Facebook keeps changing its algorithms. So, what might have worked last year, may no longer be effective. You thus need to stay abreast of each update and the advanced Facebook strategy you need for success.
You can do this by following popular bloggers that specialize in Facebook marketing.
Although there are several blogs, our favorite is Jon Loomer's Facebook marketing blog. You can explore other blogs that publish insightful contents and updates on Facebook marketing. These include the Bufferapp Blog, Social Media Examiner, and RazorSocial.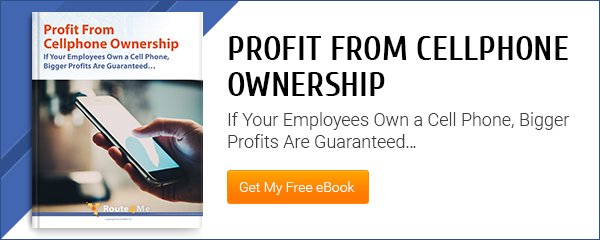 LinkedIn Marketing
LinkedIn is the world's largest social network for businesses and professionals, with over 433 million users. So, if your target audience is a business or enterprise, then you must explore it.
You can join targeted LinkedIn groups which your ideal customers have also joined. You can then engage with the group by sharing your thoughts or answering questions. That'll establish your thought leadership.
Here's a step-by-step guide on searching for a relevant group and joining and using it.
You can even create your own LinkedIn group and invite potential customers to join it and engage. This would help you
Build thought leadership,
Drive traffic to your website,
Generate relevant leads, and
Connect with your potential customers personally.
Here's how you can create a LinkedIn group on your own.
But, it not only gives you groups to promote your courier business for free. Just like Facebook, LinkedIn also gives you the opportunity to create a business page.
This is a great tool to boost your visibility on search engines. Here's an article from LinkedIn on how to create a LinkedIn business page. Also, follow these tips to learn how you can grow your LinkedIn company page.
Blogging
Blogging is one of the most powerful online marketing tools available today. So, you should also use it for the marketing of your courier business.
As per a report, small businesses that blog, get 126% more lead growth than those who don't. Another study says that 92% of businesses that blog acquired customers from their blog. And, 81% of US online consumers trust the advice and info from blogs, as per another report.
This proves that, if you don't start blogging now, you're leaving money on the table.
There are several benefits of blogging, such as the following:
It helps you engage with your potential and current customers in an informal, direct way.
It can help you gain insight into your customers' interests and needs.
It makes your brand live and approachable.
But, make sure that you're specific about what you blog about. Just talking about generic topics doesn't work. Instead, you need to address your customers' needs and solve their specific problems. Only then will they consider you a trustworthy resource and purchase your courier services.
For example, if you focus on a niche market, create a blog centered around that niche's troubles.
Here's an article to help you get started with setting up your blog. Also, read this article to understand how to grow your blog.
Referral Bonus Program
Referral marketing can be a game changer. So, you should not miss out on exploiting this popular form of marketing.
It comes with several benefits, including those listed below:
It doesn't need significant investment.
It's an easy and quick way to generate customers.
It generates a better ROI for your marketing initiatives.
And, you can harness its power by introducing a referral bonus program as an incentive. This will encourage your existing customers to refer new customers.
As per a report, 88% of Americans want to be rewarded for sharing and recommending a business. These incentives could include loyalty points, early access or free subscriptions.
So, a referral bonus program could be a great tool to promote your business and bring new clients.
You can even design it in several ways. For example, if your existing client refers five clients, they'll get one free delivery. No matter what bonus program you include, you should analyze the results carefully. This will help you improve it by tweaking it.
There are several marketing automation tools that can make your job easy. This article will point you in the right direction for setting up such a bonus program.
Google AdWords
Google AdWords is another for driving relevant website traffic and potential customers.
One of the biggest advantages of AdWords is that it's a highly targeted advertising tool. For example, if you want to target people in a specific part of a city, you can do it. It will then ensure that your ad reaches the people living in that specific area.
You can also set it up to target a Hispanic audience. It comes with more than 40 language options for campaign targeting. You can even set a specific time period so your ad will then be displayed for optimal targeting.
This is also one of the best ways to drive immediate traffic. And, you only pay when someone clicks your ad.
But, that's not all. Here are several other reasons to opt for Google AdWords for your courier business.
According to a report, businesses earn $2 for every $1 they spend on AdWords. So, can you afford to leave AdWords out of your marketing strategy?
If you've made the wise choice to explore this, then read this step-by-step guide. It'll explain everything you need to know about setting it up.
Retargeting
This type of advertising targets people again so you get a second chance to convert them. It targets those who have already visited your site or who are already in your contact database.
It has not been explored much by courier companies, as they might unaware of its benefits.
But, it boosts your brand's visibility, as it stays in front of your prospects as they browse the web.
According to a report, it can boost response rates by up to a whopping 400 percent! So, it's clear that it can play a crucial role in making your marketing initiatives a success.
You can use it to retarget on the web, social and mobile through specific platforms. These include Facebook, LinkedIn, and Twitter. You can also use third-party platforms, such as AdRoll or PerfectAudience.
If you want to learn more about its other benefits, then read this article.
Direct Mail Marketing
Many consider this an old-school method. But it is still very effective and can generate significant results. According to a report, 40% of consumers try new businesses, after receiving direct mail.
It also comes with many benefits, such as those listed below:
It helps you include a personal touch in your message.
It's highly targeted.
Direct mail has zero complicated analytics.
It helps your message stand out from the crowd.
Direct mail is tangible.
It's cost effective.
To harness its full advantage, you can mix direct mail marketing with internet marketing. Also, rather than investing in mailing charges, you can use your drivers to drop the mail. They can hand over your message and this will build more credibility. It will also help you build a personal rapport with your customers.
Here's an article with several ideas that you can explore to drive such a marketing campaign.
Get Listed on Courier Exchange Services
You never know; the best jobs could come from within the courier industry itself. For example, you could list your courier company on well-known courier exchange services.
This could then lead to requirements from the larger companies being passed your way. This will happen when they cannot fulfill the requirements on their own. So, never leave this part out.
Wrapping Up
No matter what strategy or technique you use, you should measure the result of every step. Thereafter, tweak the marketing activities to generate better results. You can even do A/B testing or two forms of testing to evaluate which activities work best.
You must understand the user's intent and where they're looking for similar services. Then, make sure you're on those same platforms to get them to buy your courier service.
Also, do not forget to create a website, if you haven't done so already. And, make sure it's mobile phone responsive so that it is optimized automatically for all devices.
The site should also have an email capture form to collect emails from the visitors. In this way, you can monetize them later. Finally, don't forget to make your site search engine friendly. Here's a guide that should make your job easier.
So, what marketing strategy do you follow to promote your courier organization? Do you have any questions? Please feel free to leave your comments below, we'd love to hear from you.
Want To See For Yourself How Route4Me Can Boost Your Profits?
Whether you want to slash the time it takes you to plan routes for your drivers, increase the number of stops they can make, or keep your customers satisfied knowing that your drivers show up on time… Route4Me helps you achieve that!