From their diverse food offerings to the Hawaiian-rocking employees, Trader Joe's is undoubtedly one of the most loved grocery stores in the west.
However, if you live far off their vicinity, can you get Trader Joe's delivery? Is there a Trader Joe's delivery service like any other grocery delivery service?
Our team took the liberty of researching to help you figure out if Trader Joe's offers delivery!
Table of Contents
Does Trader Joe's Offer A Delivery Service?
No. Trader Joe's still doesn't offer a grocery delivery feature for their avid customers. Trader Joe's products are only available for in-person grocery shopping.
Saying that grocery shopping inside a Trader Joe's is fun is a grave understatement. Their popularity among personal shoppers is the reason for their nationwide success.
Unfortunately, 500+ Trader Joe's outlets nationwide don't have delivery service to reach customers better [1]. This could've been an opportunity to open more jobs for Trader Joe's delivery drivers.
Customers in the Big Apple could get Trader Joe's delivered within Manhattan for a brief period. They soon suspended the grocery delivery services and curbside pickup, disappointing many shoppers.
Nonetheless, if you love Trader Joe's and they start competing in the delivery apps scene, they'll certainly have the chops to dominate.
Why Don't They Offer One?
When asked regarding the matter, Marketing Director Tara Miller and VP of Marketing Matt Sloan said creating an online shopping system that delivers groceries or accommodates curbside pickup is a massive undertaking that requires tremendous resources.
According to them, if other stores offer grocery delivery services it will cull the need for people, Trader Joe's is dedicated to investing in employees. They'll continue to be a local store that offers the best service to every personal shopper that enters the premises.
If you're a big Trader Joe's fan but want the perks of online grocery shopping, there are workarounds to get Trader Joe's online. You can order Trader Joe's from the comfort of your home but be prepared for a delivery fee.
Top 7 Alternatives To Trader Joe's Delivery
Dumpling Grocery
Dumpling Grocery is a third-party delivery option if you want Trader Joe's groceries delivered. Shoppers can access the Dumpling Grocery delivery app and choose the store they desire to shop and deliver items from.
Unlike other grocery delivery apps that demand stores to register within the app, Dumpling grocery doesn't have such a reprimand. Moreover, Dumpling Grocery delivers store to door.
How it works:
Dumpling shoppers must first open the delivery app
Proceed to the "Shopping" section within the application
Enter your area zip code, there you'll see the grocery stores within your vicinity, including Trader Joe's
You can raise questions using the app's live chat feature. This way, you can share your preferences
Place your order
Schedule your desired delivery date
Want To See For Yourself How Route4Me Can Boost Your Profits?
Whether you want to slash the time it takes you to plan routes for your drivers, increase the number of stops they can make, or keep your customers satisfied knowing that your drivers show up on time… Route4Me helps you achieve that!
TaskRabbit
Another grocery delivery app to get Trader Joe's delivered is TaskRabbit. It's not necessarily a shopping app but a platform that connects shoppers to people who can assist with daily tasks like food delivery service.
If there are taskers in your place, you can hire them to be your own delivery service from your desired grocery store chain, in this case, Trader Joe's.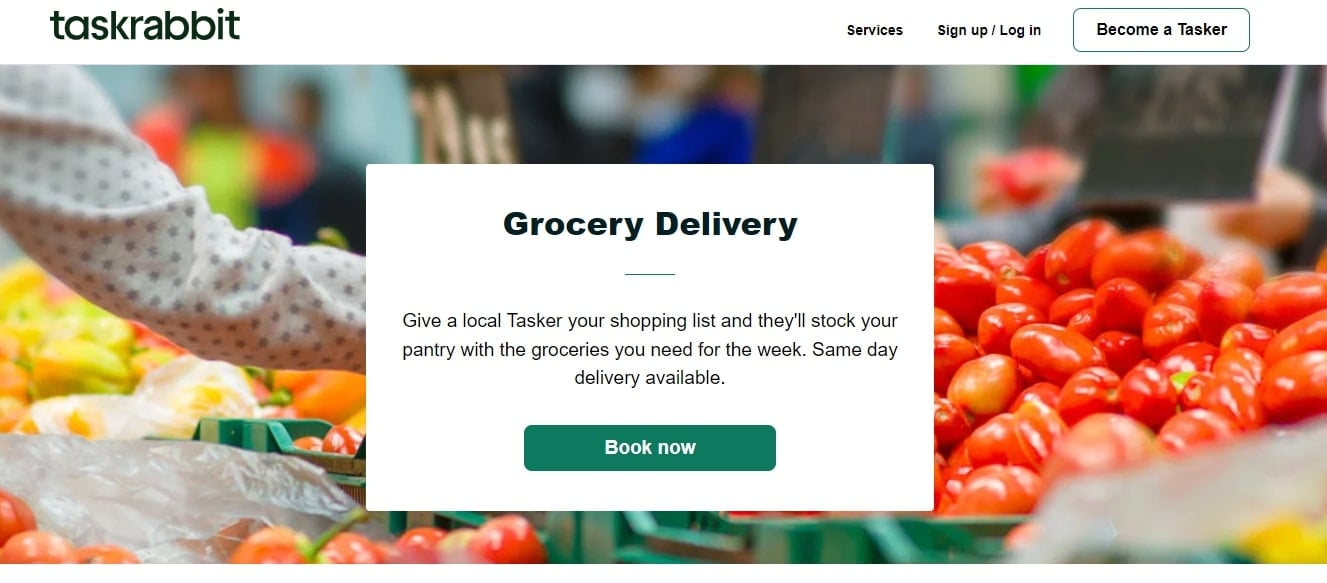 How it works:
Visit TaskRabbit's website or mobile app
Choose the task you want taskers to complete for you
Describe the task to your Joe's delivery taskers. Give them information like your grocery list and where to deliver them. This can be door-to-door or curbside pickup.
Select your delivery person. They're normally called taskers, meaning people who will do certain tasks you ask, like offer delivery service.
The tasker will now offer Trader Joe's products or items from other local stores back to you.
You then pay the fees through TaskRabbit and make sure to leave a review.
Amazon
Amazon is one of the mightiest grocery delivery options offering Trader Joe's delivery. Aside from their department and home items line, you can order whole foods like Trader
Joe's items.
Amazon is equipped with its own fleet and delivery drivers to deliver Trader Joe's from their end to yours.
How it works:
Create an Amazon account, or sign in if you have one already
Access the "Departments" section and then select "Groceries" from the choices
Find the shopping list of items you want from Trader Joe's and then click on each you see
Make sure to verify and review them before you add the supplies to your cart
On the Checkout page, enter your shipping address
Select the payment method you prefer
Finally, place your order and wait for delivery
If you want, you can give tips to delivery guys; they're allowed to accept tips
DoorDash
Online shopping Trader Joe's favorites are also made possible via DoorDash. DoorDash is a home delivery service that partners with various stores to deliver food items to customers.
If the store is near, you can have same-day delivery, which is convenient for quick orders. Below is how you can access Trader Joe's delivery via DoorDash.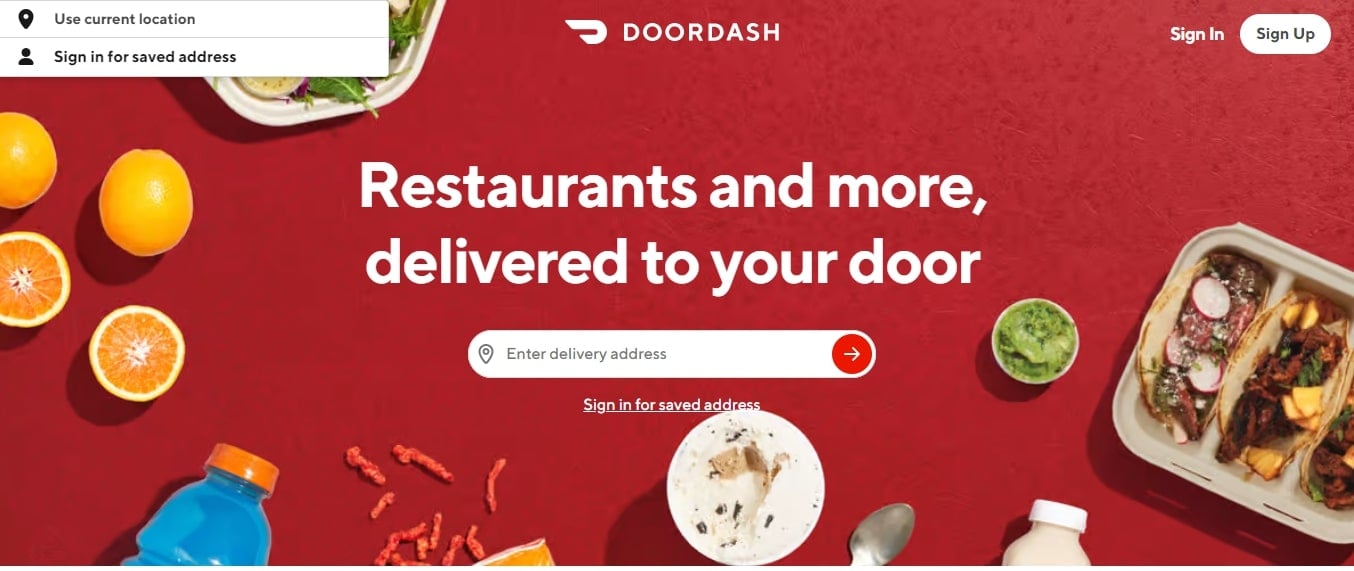 How it works:
Log in to your DoorDash mobile app
Insert your address
Type 'Trader Joe's" at the designated search bar
Select the Trader Joe's products you wish to get
Add them to your cart
Place your order and then checkout
eBay
One wouldn't think that Trader Joe's would be available in a popular buy-and-sell marketplace like eBay. Surprisingly, eBay has Trader's in it and many grocery stores as well. However, the express delivery cost isn't as appealing as other platforms.
How it works:
Visit the eBay website
Search "Trader Joe's" on the search bar
Look for the supplies you need from Trader Joe's and then click "Buy It Now"
You may choose to checkout as either a guest or member
Provide your email address, payment details, and shipping information
Select "Confirm"
Pay your orders
Craigslist
For a platform known notoriously for crimes, one wouldn't expect to see Craigslist outsourcing delivery options to people who need it [2]. Nonetheless, it's a viable site to look for people that can do your groceries for you.
We do suggest taking caution and settling for a curbside pickup option.
How it works:
Visit Craigslist's website and put in your city
Head on to the "Sale" section
Select a category
Choose the item you're interested in
Scan the details and digest the information
Click the "Reply" button to send an email to Trader Joe's
Wait for the seller to respond with the preferred time and place meet-up and item purchasing
Walmart.com
Like Amazon, Walmart is another marketplace where multiple stores can sell the same products sold at Trader Joe's. If you're lucky and know where to look, you may find stores that offer delivery for free. It's a great place for those purposes.
How it works:
Create or sign in to your Walmart account
Select your desired items from their roster
Place your order
Choose the desired time slot for pickup or delivery
If you want them delivered, Walmart will partner with a third-party driver who will bring the items to your doorstep
Once the items are picked up, Walmart will notify you via email of your incoming order
Feel free to tip your rider
FAQs
Will Trader Joe's go on Instacart?
Currently, Trader Joe's isn't one of the partner stores that are accessed through Instacart. Instacart is among the most used online ordering options; therefore, many people wonder when Instacart will deliver Trader Joe's items to home shoppers.
The answer, quite frankly, is no one knows. It's a matter between the two corporations.
Does Postmates Deliver For Trader Joe's?
Unfortunately, Trader Joe's is another dead end in Postmates. Postmates is another food delivery service that is now under Uber's arsenal. They provide delivery of meals from restaurants and goods from stores.
This prompts users to ask when Postmates will deliver Trader Joe's, but that is a query no one knows the answer to.
Does Envoy Deliver For Trader Joe's?
Envoy used to deliver for Trader Joe's, but their partnership ended. Envoy now focuses on delivering food items from select restaurants and grocery stores.
Does Amazon deliver Trader Joe's?
Amazon does deliver Trader Joe's, among other services they offer under their belt. The ordering process is the same method for every other order you complete through the website. If Dumpling personal shoppers want to try other delivery services, Amazon is one to hop onto.
Why does Trader Joe's not sell online?
Trader Joe's does not sell online because there are many workarounds to accessing their favorite products through other third-party applications and merchants. They have always advocated for in-person shopping – a quality that most people admire from the eclectic brand.
Trader Joe's has remained true to branding despite the pandemic and social-distancing era.
Trader Joe's Delivery Summary
In summary, Trader Joe's have delivery, but this isn't a service they provide directly. Although self-checkout and culling down crew members is against Trader Joe's viewpoint, other shoppers can now buy their fave Trader items online for a flat fee.
The best option (instead of deciding to buy online) is to access Trader Joe's website, scour their selection, build your grocery shopping list (which most likely includes their Cookie Butter and Buck Chuck) and then visit the store near you.
Embrace the authentic and rustic ambiance they have to offer!
And if you're looking for a complete route planner app to assist your business, you can sign up for a 7-day free trial or try a route planning software at https://route4me.com/.
Want To See For Yourself How Route4Me Can Boost Your Profits?
Whether you want to slash the time it takes you to plan routes for your drivers, increase the number of stops they can make, or keep your customers satisfied knowing that your drivers show up on time… Route4Me helps you achieve that!
References:
https://www.allrecipes.com/article/where-trader-joes-opens-stores/
https://www.businessinsider.com/craigslist-facts-2019-5#if-craigslist-were-a-city-it-would-be-among-the-most-dangerous-in-the-us-3