The transportation industry is on the verge of a complete overturn. Hardly a day goes by without noticing how technologies such as artificial intelligence (AI) and machine learning are transforming the transport sector. From driver safety to optimizing navigation and vehicle utilization, technological advancements are changing the way we use transport.
According to estimates, the market for smart transportation is likely to cross $116 billion by 2023. According to another report, the global transportation industry is expected to spend $328.76 billion on the Internet of Things (IoT) by 2023.
This influx is due to the investment from key players such as Alcatel-Lucent, AT&T, IBM, General Electric, and Verizon among others. Governments around the world are also investing in pilot projects for smart transportation. For instance, China is targeting 10% of all its vehicles to be autonomous by 2030 according to this report. Japan plans to offer self-driving (not fully driverless) taxi rides to athletes during the 2020 Olympics in Tokyo as well. In the US, Amazon is testing "Scout," its delivery robot. United Parcel Service (UPS) is experimenting with delivery drones. Apple is building a transportation network for employees that currently has 66 self-driving minivans on the road in California.
Future of Transportation
For decades, futuristic companies have envisioned vehicles that could drive themselves, and each technological advancement is taking us closer to that dream becoming a reality. Self-driving cars could be the biggest revolution in the transportation sector since the introduction of the internal combustion engine.
All modes of transportation, including air transport, passenger cars, trains, and water transportation, require a driver or a pilot to be prepared to witness the disruption in the coming 5-10 years.
From Ford's self-driving cars ferrying people on the roads of Miami to drone taxis that were recently launched in Dubai to Hyperloop accruing worldwide interest, here are some more innovations and emerging trends in transportation.
Self-driving Cars
According to a report, more than 1,400 self-driving vehicles- including cars and trucks- are currently being tested by over 80 companies across 36 states in the US.
It is estimated that by 2020, nearly 10 million self-driving cars will be on the road in the United States. Thanks to forward-thinking auto manufacturers like BMW, Tesla, and Mercedes, we already have self-driving features on several vehicles. The complex system of cameras, sensors, and self-learning algorithms help these vehicles to absorb data from the environment, learn, and respond to road situations. Waymo, the Alphabet-owned self-driving technology company, claims to have logged 2 million self-driven miles, which are equivalent to 300 years of driving experience. Ford is promising fully autonomous passenger cars by 2021 that will not require either a steering wheel or driver. Even Uber self-driving cars are back on Pittsburgh's roads after the fatal accident in Arizona.
Want To See For Yourself How Route4Me Can Boost Your Profits?
Whether you want to slash the time it takes you to plan routes for your drivers, increase the number of stops they can make, or keep your customers satisfied knowing that your drivers show up on time… Route4Me helps you achieve that!
Autonomous Trucks
Daimler, the Germany-based automaker behind Mercedes-Benz, is testing autonomous trucks on US highways. The company recently announced plans to invest $570 million to introduce level 4 in its self-driving trucks within a decade. Autonomous trucks will not only change the speed and cost of moving goods from one point to another, but they will also change the way the trucking industry controls utilization. Since a majority of America's consumable products are trucked to market, autonomous trucks are predicted to cut the operating costs by as much as 45 percent, saving the US trucking industry a significant amount of money. According to a Mckinsey report, autonomous trucks will likely roll in four waves. The first two waves will feature constrained truck platooning, where the driver will initially be required in each truck and later, only in the leading truck. The third wave will be constrained autonomy where the driver will only be required for pick-up and drop-off. The fourth wave will be driverless full autonomy. According to this report, full autonomy is expected by 2027.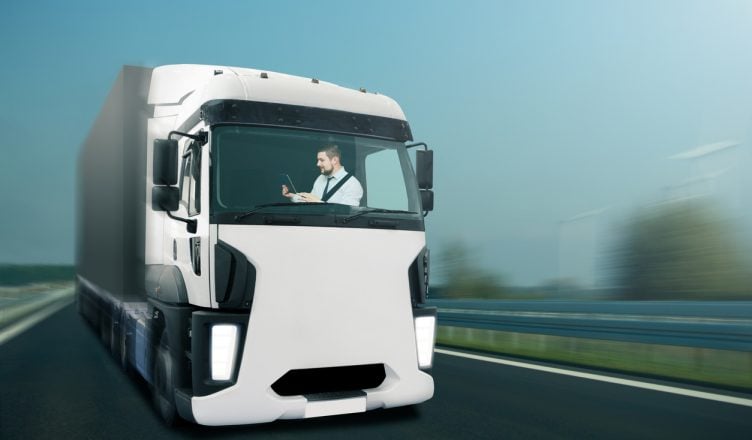 Flying Drone Taxis
A drone-like flying taxi,  VolvoPort, was recently tested in Singapore and is expected to be put into commercial use in the next two years. For its first test flight of two-and-a-half minutes, the air taxi used a human pilot. It has18 propellers and can accommodate two passengers with their luggage. In the e-commerce sector, Amazon is piloting Prime Air, its delivery service using unmanned aerial vehicles. Using this new service, Amazon aims to deliver parcels to customers in less than 30 minutes. In the air-freight sector, Boeing has recently completed the first flight test of its cargo air vehicle (CAV) electric vertical takeoff and landing (eVTOL). This unmanned aerial vehicle operated is designed to carry a payload of up to 500 pounds. Airbus also announced shore-to-ship trials of its Skyways parcel delivery drone in Singapore.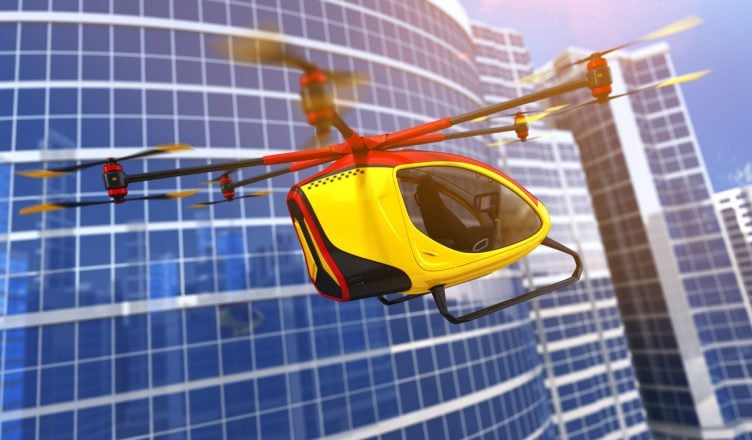 Remote-controlled Cargo Ships
Taking to the high seas, Rolls-Royce recently revealed plans to develop a fleet of self-driving cargo ships that can transport goods without needing crew members. These drone ships could be fully autonomous or controlled by humans from a land-based control room. The absence of a human crew on board would make drone ships cheaper to operate and have more room for cargo. Rolls-Royce expects to commercially launch its "remote-controlled ship" by the end of 2020. Meanwhile, Sea Hunter, an autonomous anti-submarine warfare vessel, has joined the United States Navy. Claimed to be the first of an entirely new class of warship, Sea Hunter is capable of sailing the seas for months without crew members.
Benefits of New Technologies
Address Driver shortage
Warehouses, distribution, and fulfillment centers will experience the game-changing impact of autonomous trucks. These vehicles will simplify the delivery processes and reduce the cost of 24/7 operations. Both of these changes will become more impactful as warehouses automate their manual activities and reduce operational risks. E-commerce deliveries will move faster as shipping will also be done at night, which is currently harder to staff with people. Another significant benefit is that autonomous trucks will reduce the per-unit costs of warehousing by quickly turning inventory. According to the American Truck Association, the industry could be short by 160,000 drivers in 2028. Experts expect that the use of autonomous trucks will help solve the driver shortage problem.
Reduce Risks of Vehicle Crashes
Autonomous vehicles would help reduce the risk of accidents on the roads caused by driver fatigue. According to the National Highway Traffic Safety Administration (NHTSA), driver fatigue caused almost 44,000 injuries, 72,000 crashes, and 800 deaths in 2013. According to another report by NHTSA, injury, or death resulting from fatigue-induced collisions is costing the society $109 billion annually; this figure does not include property damage. Experts believe this number will come down drastically when self-driving vehicles begin to replace human drivers. According to a study, if autonomous vehicles are even 10 percent better than human drivers, they will be able to save a million lives in the next 30 years. Equipped with IoT sensors, real-time mapping, and advanced cameras, these smart vehicles will be able to predict blind turns, identify pedestrians, and any other road hazards from a distance.
Ease Traffic Congestion and Pollution
According to a study, a fleet of self-driving vehicles can help improve traffic flow by almost 35 percent. When cars are driven by humans. when one car stops, all cars behind it have to stop or slow down. Soon, a queue forms behind the stopped car, which results in traffic jams. However, in the case of self-driving cars that communicate with each other, when one car stops in the inner lane, it sends a signal to all the other cars. Cars in the outer lane slow down so that cars in the inner lane are able to pass the stopped car without causing a traffic jam. In addition to fewer traffic jams, self-driving vehicles will also help the environment, as most of the driverless vehicles being driven (and tested) will be electric.
Increased Efficiency, Reduced Operating Costs
Autonomous vehicles offer several advantages over human-driven cars, in addition to the promise of improved driver safety. In the maritime industry, collisions due to human errors are common and costly. According to a report, human errors account for 75 to 96 percent of all marine accidents. These collisions may become a thing of the past with self-driving ships. The availability of vehicle data, such as miles driven and fuel consumed will be beneficial in reducing fraudulent claims by drivers.
Challenges Enroute
While these technologies seem exciting and futuristic, they also come with their share of problems. For instance, the existing regulatory frameworks will need massive overhauling, new safety rules will need to be introduced, and operators and manufacturers will have to be ready to deal with unforeseen challenges that this technological disruption may cause.
Adopting cutting-edge technologies such as predictive analytics and big data in transportation is not going to be cheap. Roads need to be prepared to accommodate self-driving vehicles for both short and long distances. There are legacy processes and systems that need to be modified or eliminated to make room for new methods. Employees' mindsets need to be changed. Technologies have to first be understood before being implemented, and the ever-present concern of substantial investment. Logistics providers should focus on efficiency, adaptability, and budget as they look to embrace new technologies. It is also vital to help truck drivers understand the importance and benefits of automation and technological adoption. Going all out might do more harm than good.
The new-age vehicles will be data-driven, and the threat of cyber attacks is very much possible. This means hackers can access or exploit your location data, or even take over the operations of your vehicle. Another challenge will be the ownership of liabilities. Self-driving vehicles are designed to reduce the risks of accidents, but accidents are inevitable. When an accident happens and there's no driver or pilot, who will be held accountable? The manufacturer or the standby driver?
There is no doubt the transition to smart transportation is a necessity, but it won't be easy.
Conclusion
Times are changing in the world of transportation. Powered by artificial intelligence, predictive analytics, and big data, the transportation system is all set to become more cost-efficient, safer, and faster. While any transformation is bound to have its challenges that need to be addressed, the benefits outweigh the challenges. It will be interesting to see how these cutting-edge technologies impact economies, cities, and our daily lives.
Want To See For Yourself How Route4Me Can Boost Your Profits?
Whether you want to slash the time it takes you to plan routes for your drivers, increase the number of stops they can make, or keep your customers satisfied knowing that your drivers show up on time… Route4Me helps you achieve that!