Poor routes mean your drivers will be stuck on the road for driving through highly congested areas.
The American Transportation Research Institute estimates that traffic congestion costs the U.S. freight sector $74.1 billion annually and accounts for 1.2 billion in lost hours of productivity, which is equal to 425,533 truck drivers sitting idle for a year.
Imagine the amount of money you will lose.
But that's just one effect of inaccurate route planning. There is more to it.
Adverse Effects of Wrong Route Planning
Legal Issues
Your drivers need a short and simple route to reach your customers on time which isn't always possible if their route includes several diversions and one-ways.
Such routes will often result in the drivers having to speed up to reach the customer location faster. This will lead to reckless driving and may lead to a close encounter with the police for violating road laws.
Increased Fuel Usage
Your drivers will end up circling around the same location and burning excessive fuel if their routes are not well-optimized.
The fuel usage will be much higher if you have a lot of depots and a lot of vehicles.
Plus, your drivers may speed up to cover up the delays but that will consume 59% more gas.
Your drivers may be able to gain a couple of hours. But, a 59% extra gas usage will cost you.
Customer Complaints
Poor route planning can cost your business a lot if you must deliver at a precise time.
Let us consider this example.
A food delivery company must deliver fresh products within a specific time every day.
So, the company needs to ensure that there is room in the grocer or restaurant for:
Unloading of their cargo.
Meeting food preparation & stocking deadlines.
If they show up too early, another delivery truck might be in the way.
So, they will be burnt in either way, if the planned route is not correct.
Soon enough, their customers will look elsewhere for on time delivery.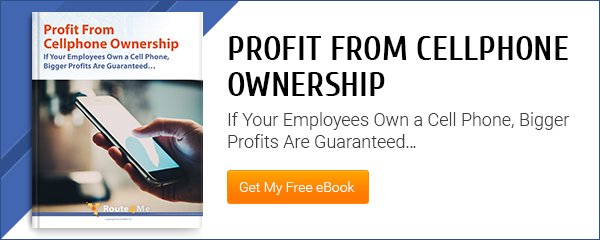 Increased Payroll Expenses
You may have a shortage of drivers if the routes are not optimized.
This means that your existing drivers need to work longer… leading to hefty overtime fees.
Also, you may need to hire more drivers to cover every single customer location on time.
Then their's the training expenses to get your drivers up to full capacity.
It may take up to six months for them to perform like your top drivers. That means you need to pay more for recruitment, training, salary, and overtime.
Will that be good for your business?
Want To See For Yourself How Route4Me Can Boost Your Profits?
Whether you want to slash the time it takes you to plan routes for your drivers, increase the number of stops they can make, or keep your customers satisfied knowing that your drivers show up on time… Route4Me helps you achieve that!
Dealing with Bad Work Habits
We've covered how wrong route planning can affect your business.
But, do you know your employees' behavior can also damage your business?
For example, you may have drivers who believe that they can do their best work during the last hours.
This makes them lazy. They may waste time doing personal tasks that you cannot track.
You will never know what they are doing on the road if you do not have a tracking system in place.
If you don't know, you can't change their habits.
This will create pressure on your other drivers as they will need to pick up the slack, leading to conflict.
We have mentioned how inaccurate planning can lead to your drivers missing deadlines. Being a manager or a business owner, you know the negative side of it. But, your drivers do not.
They will develop their routine. So, your drivers may still not show up on time even if you change their route the next time.
They may think a new route will not make any difference.
All this creates a negative impression of complacency and carelessness for your customers. Needless to say, it will damage your business.
Which is why it is important you have a route planner with a built-in tracking system. This will help you identify the cause of every late pickup or delivery… and you won't be held hostage by your drivers.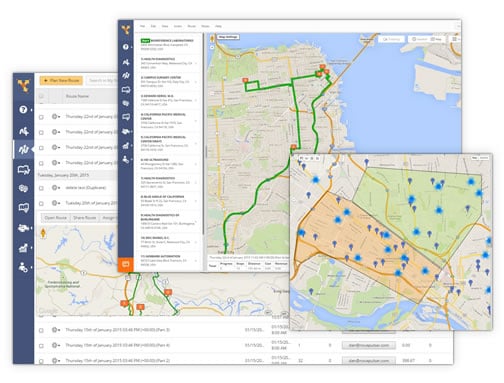 How Route4Me Can Help
By now, you understood that it is not enough just to plan your route.
You also need a route planner that can plan routes with 100% accuracy. Furthermore, it should have an integrated driver monitoring system.
The good news is that you do not need to look further because Route4Me addresses everything you need.
So, let us take a look at how Route4Me can benefit your business.
Make Accurate Route Planning in Under A Minute
Route4Me can plan and provide you with an optimized route in under a minute. And they will be 100% accurate.
This will include routes you need to avoid, such as one-way roads or congested areas. In this way, you will reach all your customers on time.
It will reduce your fuel usage by up to 39% and ensure you don't face legal troubles from traffic violations.
Route4Me will even tell you if you have too many drivers handling your routes. So, you save money on fewer drivers without them showing up late to their destinations.
The best part is that you get dynamic routing that you can change at any time.
Need to add a surprise pick up during the middle of the day? Simply add the address into the route planner and Route4Me takes care of the rest.
Track Drivers in Real-Time
You can track where your drivers are in real-time and what they are doing on the road.
You can visualize all the information through pie graphs and compressed spreadsheets. You can even see them on the map itself in real time.
Want to know if your drivers are going off course? Route4Me will tell you.
You will have complete control over your driving operations.
Let the Customers Know Expected Time of Arrival (ETA)
By tracking either the vehicle or the driver, you can let the customer know their ETA.
You can even track if a driver is falling behind on the planned schedule. If a driver may miss an important pickup window, you can reroute another driver.
Customers will be happier if they ask for an ETA and you can give them accurate information.
Happy Customer = More business For You
Easy Synchronization
You can save significant time with the Route4Me synchronization feature.
There could be times when you need to make last minute changes to a route. But, the route change process is pretty easy with Route4Me…
…just make the necessary changes within your web browser. It will automatically synchronize with your driver's smartphone.
Helps You Identify New Sales Territory
Route4Me can help you see all your customers on an interactive map. Visualize where you are doing most of your business and in which areas you can expand into.
The best part is that your field sales staff can plan routes from the map itself for maximizing their precious time.
But, that's not all;
It provides automated route planning and optimization service. So, you only need to do minimal supervision and zero micromanagement.
It helps you plan your day in advance before the drivers hit the road.
It keeps your drivers happy as you provide them with an optimized route and not leaving them in traffic every day.
You can add constraints like time windows and vehicle capacities at any time.
It helps you arrange stops in the perfect sequence.
There is no need to buy any expensive hardware or install software.
Sharing and changing routes are effortless.
You can plan your routes on mobile and web browsers.
You can verify that the customers received what they expected.
It presents analyzed data in a simplified format… so you can make sense of it.
Route4Me Onboarding Program
Route4Me is easy to use and intuitive. There is almost no learning curve.
You do not need to go through lengthy user manuals.
Just upload the list of contacts and addresses that your drivers need to visit in the app. You can also set the pickup or delivery time window.
Your optimized routes will be available in minutes and automatically shared with your drivers.
However, we also have a free onboarding program to make the transition process smooth.
We will train your entire team and help them throughout the process.
Here are the five steps in our Route4Me onboarding program:
Step 1: Contact our Routing Experts.
Step 2: They set up your Account.
Step 3: Send your customer list to our routing expert.
Step 4: Our routing expert will import your customer information into your account.
Step 5: Our routing expert will create the first few routes for you. Also, they will walk you through Route4Me with live screen sharing.
After these easy steps, your account will be ready for you to use at full capacity.
So, what are you waiting for? Contact our routing expert and maximize your time today!
Want To See For Yourself How Route4Me Can Boost Your Profits?
Whether you want to slash the time it takes you to plan routes for your drivers, increase the number of stops they can make, or keep your customers satisfied knowing that your drivers show up on time… Route4Me helps you achieve that!