Since telematics' inception, it has been changing the face of field service businesses. According to reports, the global vehicle telematics market is projected to reach $231.62 billion by 2025, growing at a CAGR of more than 24% between 2018 and 2025. Among all the regions, North America holds the highest market share in the global vehicle telematics market and is expected to maintain this position over the forecasted period.
The Good Side of Telematics
Field service business owners are increasingly accepting telematics as it helps to monitor vehicle diagnostics, track driver behavior, and analyze how routes and the timing of commutes can be modified to save fuel and money. Vehicle telematics furthermore generates data on how vehicles are being driven, including data regarding harsh braking, speeding, and reckless driving, in real time. This allows field service managers to make decisions about driver training to control fuel consumption and implement safe driving practices.
Advanced telematics systems can even identify possible reasons for breakdowns and determine component failure rates. More importantly, telematics data allows fleet managers to show the insurance company the increased levels of vehicle maintenance, with the potential for reduced insurance premiums.
Want To See For Yourself How Route4Me Can Boost Your Profits?
Whether you want to slash the time it takes you to plan routes for your drivers, increase the number of stops they can make, or keep your customers satisfied knowing that your drivers show up on time… Route4Me helps you achieve that!
In a nutshell, fleet telematics systems use sensors, Global Positioning System (GPS) technology, and vehicle engine data to provide the field service managers with the information they need to manage their vehicles. The data could be stored in the telematics device installed in the vehicle and is transmitted over cellular networks to secure servers. This central data hub enables fleet management software to provide easy-to-understand visualization that helps the managers to optimize their operations.
To learn more about telematics technology, read our article on the history of telematics and how telematics work.
The Other Side of the Coin
Despite the apparent benefits of using telematics tracking systems, including the proven benefits of reducing fuel consumption and improving reckless driving, research shows that more than 70% of field service businesses are still not using it. This is because the lack of a comprehensive data management strategy continues to be a subject of debate.
Vehicle telematics systems generate a vast amount of data related to vehicle and driver behavior, but the real value of such systems can only be realized when the data is processed and analyzed for improvement opportunities to be identified and acted upon.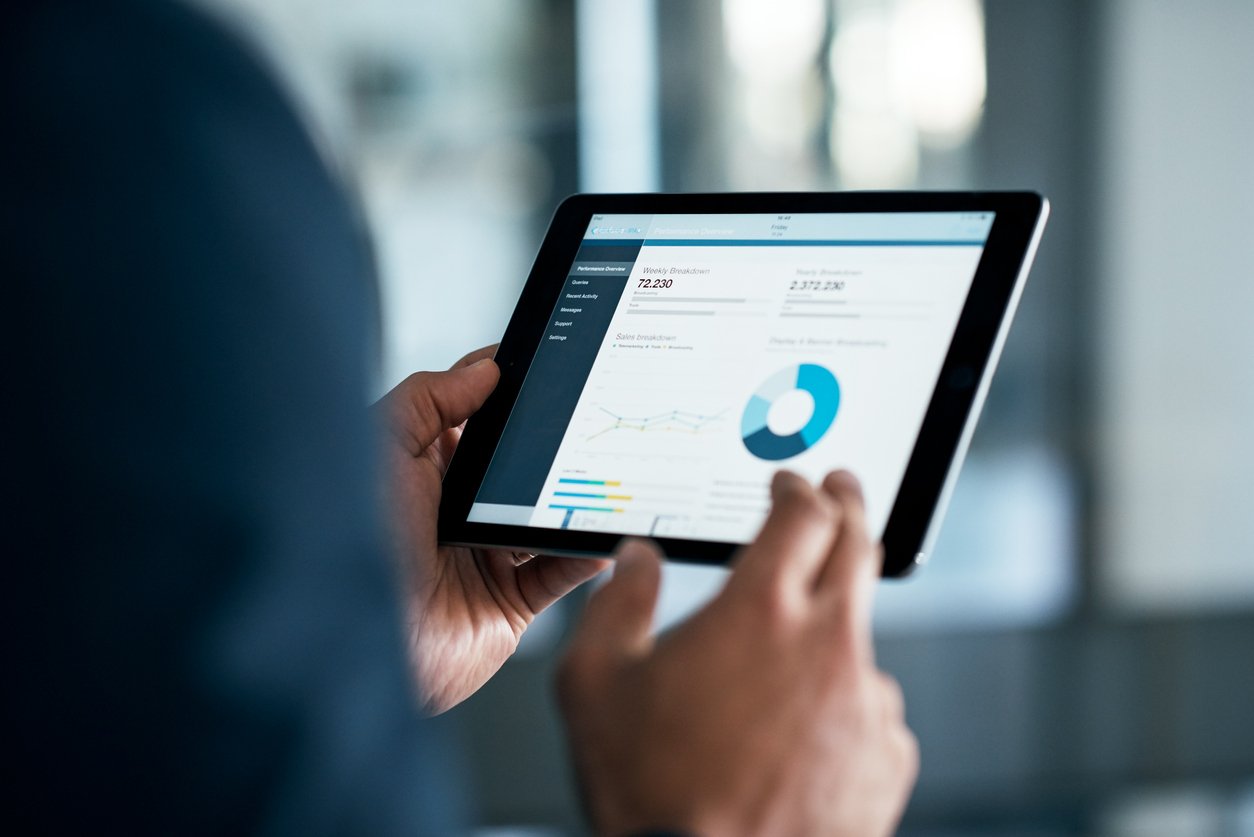 Image credit: shapecharge/iStockphoto.com
According to reports, there will be more than 116 million connected cars in the U.S. by 2025. Also, according to a survey, each connected car will upload at least 25 gigabytes of data to the cloud each hour. That equals 219 terabytes of data each year.
The availability of this vast amount of data is conflicting for field service business owners because they know it contains valuable information about their vehicles, but they do not know what to do with the data. No one wants to waste time and effort to look at information that does not interest them.
Tips to Make the Most of Your Telematics Data
Data management strategy begins long before you implement a GPS telematics system because field service management will be challenging if you try to process more data than you can manage. The following tips can set you on the right track and help you make the most of your telematics data.
Choose the Essential Metrics
Start by choosing the critical parameters you must track to address the pressing issue. For instance, you could track the speed limit. Then, set up alerts that will provide real-time data about how that metric is performing, giving insights on how to improve driver safety and reduce risks. You can also set benchmarks for assessing progress.
Regularly Review the Data
After you have set up the telematics system, you must keep an eye on the data to ensure that the drivers are improving. The data should be analyzed by the managers who can interpret it and take the necessary actions.
Predictive analytics techniques can make the job of data assessment easier by combining historical and current data to help the managers make informed decisions. For example, monitoring specific events on the road, such as harsh braking, per thousand miles will provide a guide to driver performance behind the wheel and the extent to which the drivers are exercising due care.
Use the Insights to Make Changes
Telematics data is of no use unless you translate it into actions that will improve your business's efficiency and reduce costs. Identifying a problem is one thing, but the most progressive field service businesses are converting their insights into actionable changes to fix issues and open up doors for improvements.
Share the Data with Your Employees
Improving driver behavior is probably the most productive use of telematics data. To get the most out of your data, share it with your employees and drivers. You can regularly communicate with your drivers regarding their performance to transform the field operations, improve driver morale, and enhance your reputation. Some field service businesses even use telematics data to reward good driving behavior and improvements.
Conclusion
As powerful as telematics monitoring systems can be, they will always be trumped by human intelligence. Chips and circuit boards cannot predict every choice a human sitting behind the wheel will make, while humans can better understand humans. With so much data being collected by your vehicle telematics system, the biggest mistake you will ever make is not using it to its maximum potential.
So, how do you leverage the benefit of telematics systems? Do you've any questions? Please feel free to leave your comments below.
Want To See For Yourself How Route4Me Can Boost Your Profits?
Whether you want to slash the time it takes you to plan routes for your drivers, increase the number of stops they can make, or keep your customers satisfied knowing that your drivers show up on time… Route4Me helps you achieve that!