The rising customer demands, globalization, and increased product complexities are forcing supply chain managers of logistics companies to embrace advanced technologies to transform their supply chain from an operations hub into the epicenter of innovation. And, as a supply chain manager, you cannot afford to ignore how emerging technologies, such as artificial intelligence, blockchain, and robotics, are transforming the supply chain landscape, including inventory management and returns processes. In fact, embracing and integrating such innovation will help you cut costs; improve productivity; improve worker safety; and allow for real-time, smarter decision-making; all while improving your company's bottom line.
Below are some of the disruptive supply chain technologies that help supply chain managers transform the way business is conducted.
Autonomous Technology
Automation comes in several forms and uses technology to improve processes and manage workflows. Hardware is one example. Although we don't have full-fledged delivery drones leaving packages at our doors yet, robots are already used in modern warehouses, for example, Amazon. It's thus no surprise that one report indicates that almost 938,000 robotic units are expected to work alongside human counterparts by 2022.
This robotization of processes and autonomous driving will likely have a fundamental impact on the infrastructure and mobility within the existing supply chains. For example, automation and robotics will be used to improve efficiency and accuracy. According to one report by the IDC, nearly 65% of warehouse activities will employ robots and situational data analytics by 2023 to enhance storage optimization, increase warehouse capacity, and cut work order processing time. In addition, streamlining low-value day-to-day tasks will help reduce human errors and associated risks.
Even small- and medium-sized logistics businesses are investing in warehouse management systems (WMSs) and enterprise resource planning (ERP) software and overhauling their supply chain management. Also, improving demand forecasting with planning automation will free up time for more planning and strategic decision making. Besides, automating stocking policies will eliminate the need for constant manual recalculations.
Want To See For Yourself How Route4Me Can Boost Your Profits?
Whether you want to slash the time it takes you to plan routes for your drivers, increase the number of stops they can make, or keep your customers satisfied knowing that your drivers show up on time… Route4Me helps you achieve that!
Blockchain
There has been significant hype surrounding blockchain for some years, which is likely to continue into 2020. This is because the technology allows you to use data to have a more transparent and traceable supply chain while helping you prevent operational risks.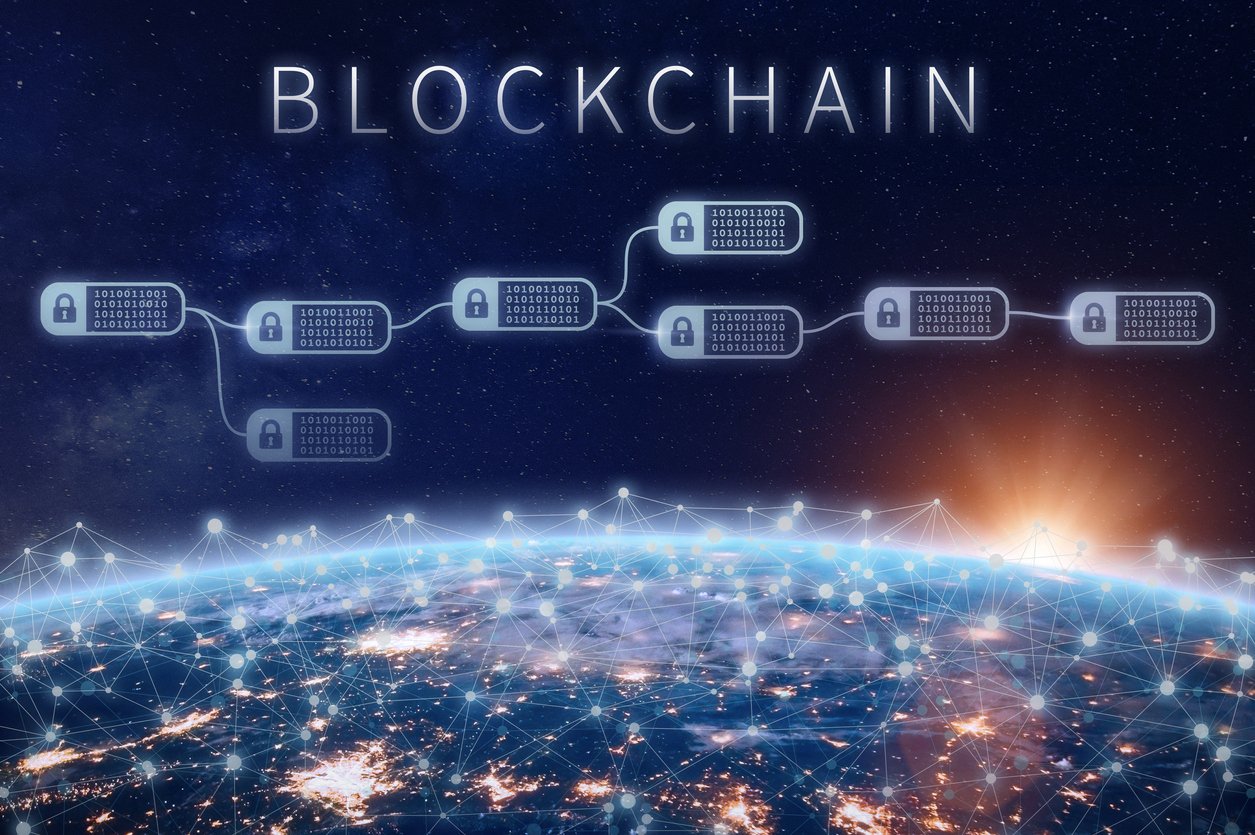 Blockchain technology could also positively impact your operations management in these three key areas:
Providing up-to-date and accurate data at all times.
Ensuring visibility of information for all stakeholders.
Ensuring information security within the blockchain.
The technology is even continuing to evolve with time. So, considering the importance of data throughout supply chain management, there's no doubt that those supply chain managers who get accustomed to this technology will have a competitive advantage.
Internet of Things (IoT)
IoT is an immensely popular technology for two main reasons: the availability of reliable and reasonable sensors and the massive increase in data storage and processing capabilities.
Ultimately, the real-time data gathered by IoT sensors can help you improve customer service, minimize downtime, and boost overall efficiency. For instance, the information gathered from IoT sensors on vehicles will allow you to monitor driver behavior, track the vehicle's location in real-time, and calculate the impact of driver breaks and traffic on the estimated arrival time.
With IoT in logistics projected to grow at a CAGR of 13.6%, its adoption is likely to increase as well.
Artificial Intelligence (AI)
Artificial intelligence (AI) is revolutionizing the flow of goods from Point A to Point B. Also, its ability to decipher patterns and trends from real-time data makes it ideal for supply chain optimization. And, because the technology can be used to predict inventory, supply, and demand accurately, it may just be the thing needed to meet customers' demands for free and fast delivery.
So, many businesses have started implementing AI technology and its sublet, Machine Learning (ML), in their logistics operations to improve efficiency, enhance productivity, and cut costs. In fact, according to the Gartner survey in 2019, 37% of businesses had already implemented AI technology. This is a 270% increase in four years, with the adoption likely to increase further as businesses cite benefits like improved inventory management, production planning, and employee productivity.
In 2020 and beyond, AI and its associated technologies will continue to redefine the world of logistics, with offerings like advanced geocoding abilities, route optimization, and warehouse automation.
Green (Sustainable) Supply Chains
With customers demanding eco-friendly supply chain practices, sustainability has become a key trend. So, businesses are becoming more aware of their carbon footprint and are taking conscious steps to become carbon neutral and include sustainable practices in their supply chain planning. Since traditional global supply chains, especially last-mile deliveries, contribute significantly to carbon emissions, supply chain managers simply had to adopt environmentally friendly and sustainable processes to satisfy their customers.
Some of the green supply chain initiatives that are being implemented include sourcing from environmentally responsible partners, reducing energy consumption during transportation, and using recyclable packaging materials. Some other basic eco-friendly practices are installing energy-efficient lighting in warehouses and optimizing delivery routes to minimize fuel consumption. However, for most businesses, developing a truly green supply chain will require a complete strategic shift in the existing supply chain practices.
Conclusion
The new advanced technologies are complex in more ways than one. They can be complex to understand. They can be complex to implement and integrate with existing processes. This should not discourage you or your supply chain managers from adopting them. These impactful technologies' benefits far outweigh the grit needed to understand and implement them. In addition, they are the future of the supply chain industry. So, bet on them and embrace them!
Want To See For Yourself How Route4Me Can Boost Your Profits?
Whether you want to slash the time it takes you to plan routes for your drivers, increase the number of stops they can make, or keep your customers satisfied knowing that your drivers show up on time… Route4Me helps you achieve that!