Change is never easy, but field service managers have always had to deal with it year after year. There's always progress in the vehicle designs, technology, power trains, laws and regulations, and more. And, just when they adjusted to a certain process or technology, a new one comes along.
Yet, adapting to change, hard as it may be, is usually for the best. For example, without a route optimization software, field service managers would find it difficult to create, optimize, and assign routes.
So, how can fleet managers avoid falling back in the comfort of legacy behavior? Let's find out.
Understand the Legacy Mindset and Non-Lean Behaviors
Forbes defines legacy as "not bound by age or time served, but represents your body of work at each stage of your career as you establish the foundational building blocks and accumulate the required wisdom to contribute to growth, innovation and opportunity both in and outside of the workplace".
Generally, legacy is a good thing. However, something is wrong if you are stuck in this mindset, traditionally doing the same things while everybody else is taking advantage of new technology.
Want To See For Yourself How Route4Me Can Boost Your Profits?
Whether you want to slash the time it takes you to plan routes for your drivers, increase the number of stops they can make, or keep your customers satisfied knowing that your drivers show up on time… Route4Me helps you achieve that!
Lean behaviors make effective business leaders and employees. For example, good field service managers focus on processes that produce great results, such as technology optimizing their routes. So, they value using a road trip planner in their daily routines.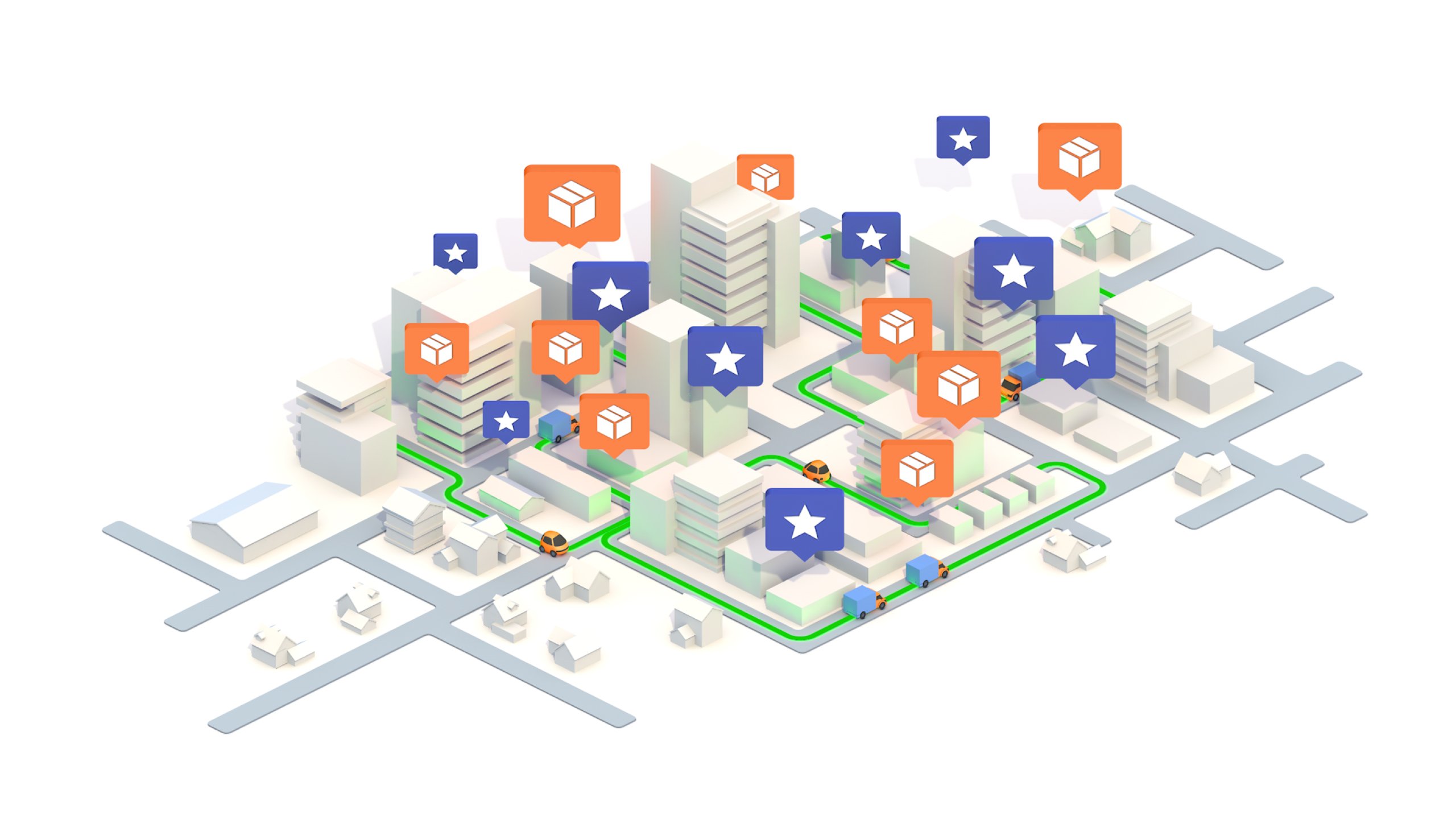 Also, drivers display lean behaviors when they are cautious of their performances in the field, refuse to make unnecessary stops, and always follow the assigned routes.
Non-lean behaviors are none of the above. A manager who practices non-lean behavior is irresponsible under pressure, plays the blame-game, and makes selfish decisions. And, instead of caring about his or her job and company, an employee who exhibits non-lean behavior would only care about his or her own benefits.
Consider Whether There Is a Way to Improve Your Work
To break free from the 80s and 90s behavior, you must embrace change, stay innovative, and think outside the box.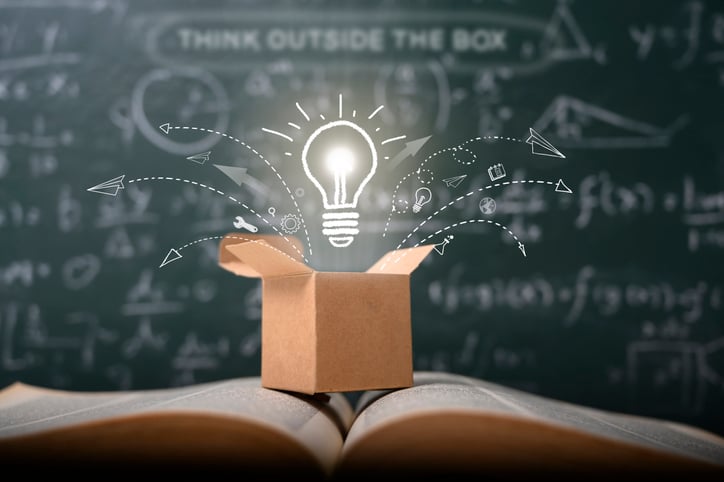 For example, Uber started in San Francisco by attempting to provide a solution to the everyday dilemma of commuters and workers who don't want to use their own cars. And, even though traffic did not disappear, their customers can get to places more easily by hailing a car using their smartphones.
So, Uber became an instant hit because of this feature. Since then, the company has spread like wildfire across the globe.
If the founders of Uber did not think outside the box and refused to capitalize on technology, they would not have enjoyed this much success. And, we would not be experiencing this much convenience either.
Improve Your Field Service Business Using Route Optimization Software
Do you know what technology Uber heavily relies on? GPS. Nowadays, GPS is necessary for field service businesses.
You can't ignore the fact that fleet managers have been using pen and paper to plan routes for many decades because they inherited the process from previous operations.
But, now that a route planner with GPS tracking has been introduced, will you still plan routes as before? It's certainly time to upgrade!
Here are some persuasive reasons to ditch the old methods and invest in a trip planner:
You Need an Edge in the Market
With today's software advancements, you need a driving route planner that lets you plan, optimize, share, manage, and assign routes.
Route4Me lets you do all this with just a few clicks. Simply add the customer addresses manually, copy and paste them or upload the list to the software, then set the parameters (such as the number of drivers you have, weather, traffic, and weight restrictions) and the delivery optimization software will provide a well-optimized route within a minute.
But, delivery route optimization software don't just specialize in one function. So, if you want your business to thrive, you should invest in a tool that will take you far in the industry. For example, go for one that will:
Dynamically optimize routes when new ecommerce orders arrive
Replenish your inventory
Do optimal route sequencing
Route4Me provides all this and more. Read more about Route4Me's features here.
You Need Software That Will Make Dispatching More Efficient
In any field service business, it's important to keep your dispatchers and drivers on the same page. In this way, no deliveries can fall through the cracks. A delivery app will help you be and stay organized to achieve that.
Also, because a route optimization software gives you well-optimized routes within a minute, you'll have extra time to do other tasks to stay efficient.
In addition, all the routes are saved in the system and so are accessible by your dispatchers. So, if one or two drivers are done for the day, but urgent deliveries were recently added to the cue, your dispatchers can simply assign them to the available drivers.
A scheduling app also has a vehicle tracking feature that lets you track where your drivers are and how fast they're going in real time. In this way, you can ensure that they abide by the laws of the road and follow the routes you've provided.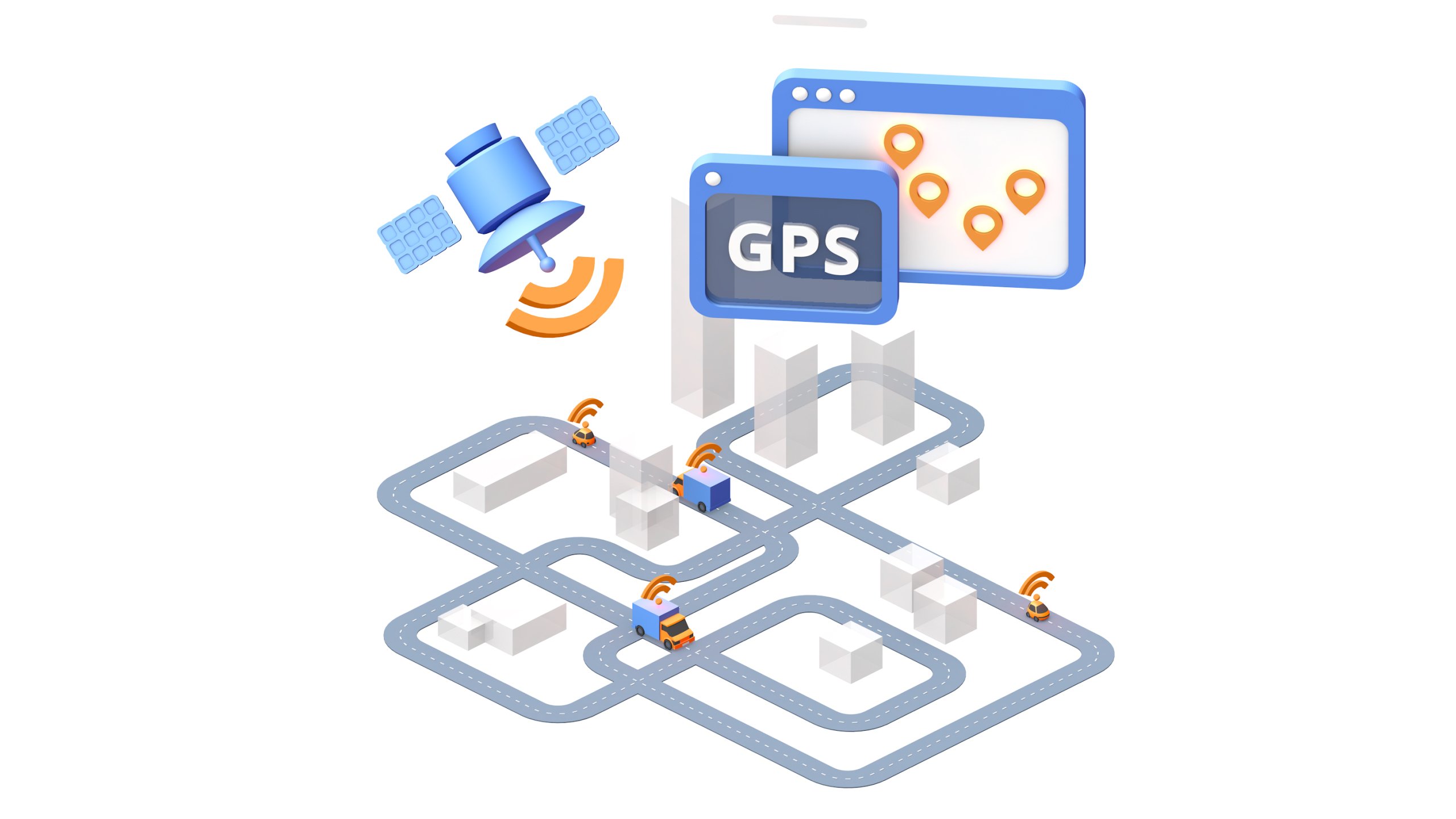 Route4Me even comes with a telematics gateway feature that provides you with the ability to integrate Route4Me with your telematics vendor so that you can track your existing vehicles on a map in the fleet management software.
So, the system will automatically send and synchronize your routes to every connected vendor in your account. Plus, it automatically analyzes and archives all the GPS data received from your connected account.
Currently, Route4Me integrates with the following leading telematics vendors:
Verizon Networkfleet
Verizon Omni Telematics
Geotab
Azuga
TomTom WEBFLEET
Teletrac Navman
Fleet Complete
EZ Fleet
Storm Telematics
RASTRAC
Vehicle Tracking Solutions
CommandGPS
ClearPathGPS
US Fleet Tracking
You Need a Route Planner That Will Help You Serve New Customers Better
As your business grows, the demand to serve the new customers can put a strain on your staff. To alleviate such strain, managers often hire new workers.
However, there is a better way.
With route optimization software, your drivers will finish their assigned routes more efficiently every day and can then use their spare time to check out new leads.
You can also use the territory mapping feature of the route optimization software to mark those areas where you're already active and where you can get new customers. In this way, you can focus on visiting the areas that have potential leads and follow up on them as necessary. Convenient, right?
The best route planners are also cloud-based and come with a synchronization feature that guarantees you and your staff are always up to date. And, that's something the methods used decades ago can't provide.
Move Forward With Today's Advancements
Here are three more features of scheduling software that the routing methods of the 80s and 90s can't provide:
Customer Portal
Route optimization software like Route4Me come with a customer alerting and notification feature that allows you to notify customers of deliveries by setting different alerting rules.
For example, you can set it up so that customers are notified when the drivers are within 5 miles, 5 minutes or 5 km of the customers' locations. You can also send automatic SMS messages and emails with tracking URLs so that your customers can check where your drivers are and when they'll arrive.
eSignature Feature
Still using paper slips to collect delivery confirmation is inconvenient and inefficient as they can be lost.
Route4Me has an eSignature feature that lets your customers sign for deliveries on your drivers' handheld devices.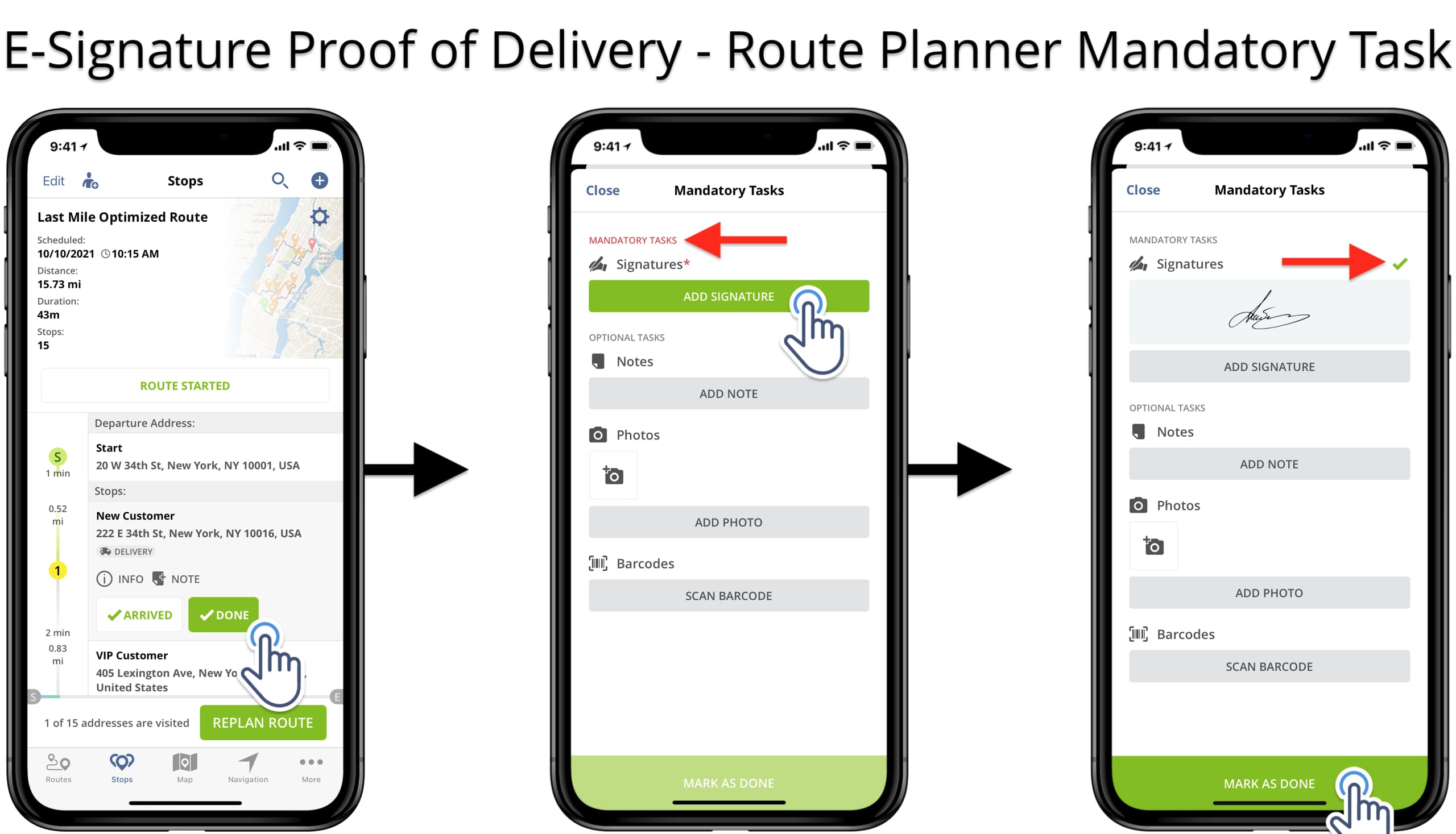 Aside from the signatures, you can also upload photos and note attachments to the system.
In this way, you'll never lose signatures or other data again. Plus, the less time your drivers spend on getting signatures manually, the more time they'll have to complete deliveries.
Reporting and Analytics
Route optimization software offer a reporting and analytics feature that gives you a clear idea of your fuel costs, the length of time your employees take to get to every customer, the amount of time drivers stay at each customer location, and other valuable data.
All this is displayed on one dashboard to help you fill in the gaps that are making your business bleed. This means that you can be better prepared for the future.
Out with the old and in with new. How are you coping with business growth? Which features of route optimization software do you think would be most helpful for your company? Share your thoughts in the comments section below.
Also, here are three quick questions to ensure you understood the benefits of using route optimization software:
How does a vehicle tracker help you ensure that your drivers are following the routes?
How can you identify the hot and cold leads in the areas you cover?
How does route optimization software save both you and your drivers time?
Want To See For Yourself How Route4Me Can Boost Your Profits?
Whether you want to slash the time it takes you to plan routes for your drivers, increase the number of stops they can make, or keep your customers satisfied knowing that your drivers show up on time… Route4Me helps you achieve that!