As more residential neighborhoods require lawn care services, lawn care business owners should find ways to streamline their operations.
The demand for the lawn care industry has increased since aesthetic landscapes and outdoor living became popular.
This is why lawn care businesses should utilize software solutions to improve business operations.
Read on as we share the best lawn care routing software in the market that suits the needs of your service business.
Table of Contents
Top 15 Lawn Care Routing Software To Try
1. Route4Me
Route4Me is currently the top lawn care software in the market, ideal for all business sizes, helping with customer and lead management.
The Route4Me route planner allows Lawn Care professionals to address specific job requirements, including uploading addresses.
Route4Me is very easy to use. You can easily optimize your routes in just about 10 seconds. Any changes or notes you make will instantly appear on connected mobile devices through Route4Me's multi-stop route planner.
Pros:
Easy to use
Has a 7-day free trial
Lets you upload customer lists and addresses
Has multi-stop route planner
Specifies quantities, concentrations, and job requirements
Has most of the pros of other apps without the cons
Want To See For Yourself Why Route4Me is the Best Lawn Care Routing Software ?
Whether you want to optimize routes, make more stops in less time, or track vehicles in real-time… Route4Me helps you achieve that!
2. Service Autopilot
Service Autopilot features crew management, routing, automatic invoicing, and mobile access, boosting lawn care businesses' operations.
It also features cloud storage to remotely access data, time tracking, assess tracking, and custom training sessions.
Average Price: Starts at $49 per month
Pros:
Enables QuickBooks sync
Complex customization tools
Features customer portal
Allows mobile access
Get real-time updates
Cons:
Steep learning curve
Slow and buggy interface
3. LawnStarter
LawnStarter is a lawn care service software for providers that enables access to jobs and helps manage schedules and crew.
The best thing about this software is that providers can use it for free. However, LawnStarter will charge a small portion of any service completed by providers.
Also, LawnStarter is like Uber for lawn care, connecting providers and paying customers looking for skilled landscapers.
Average Price: Free
Pros:
Service is free to use
24/7 customer support
Utilizes geolocation tracking
Collects payments from customers automatically
User-friendly website and mobile app
Cons:
Not available in all market
Pay providers weekly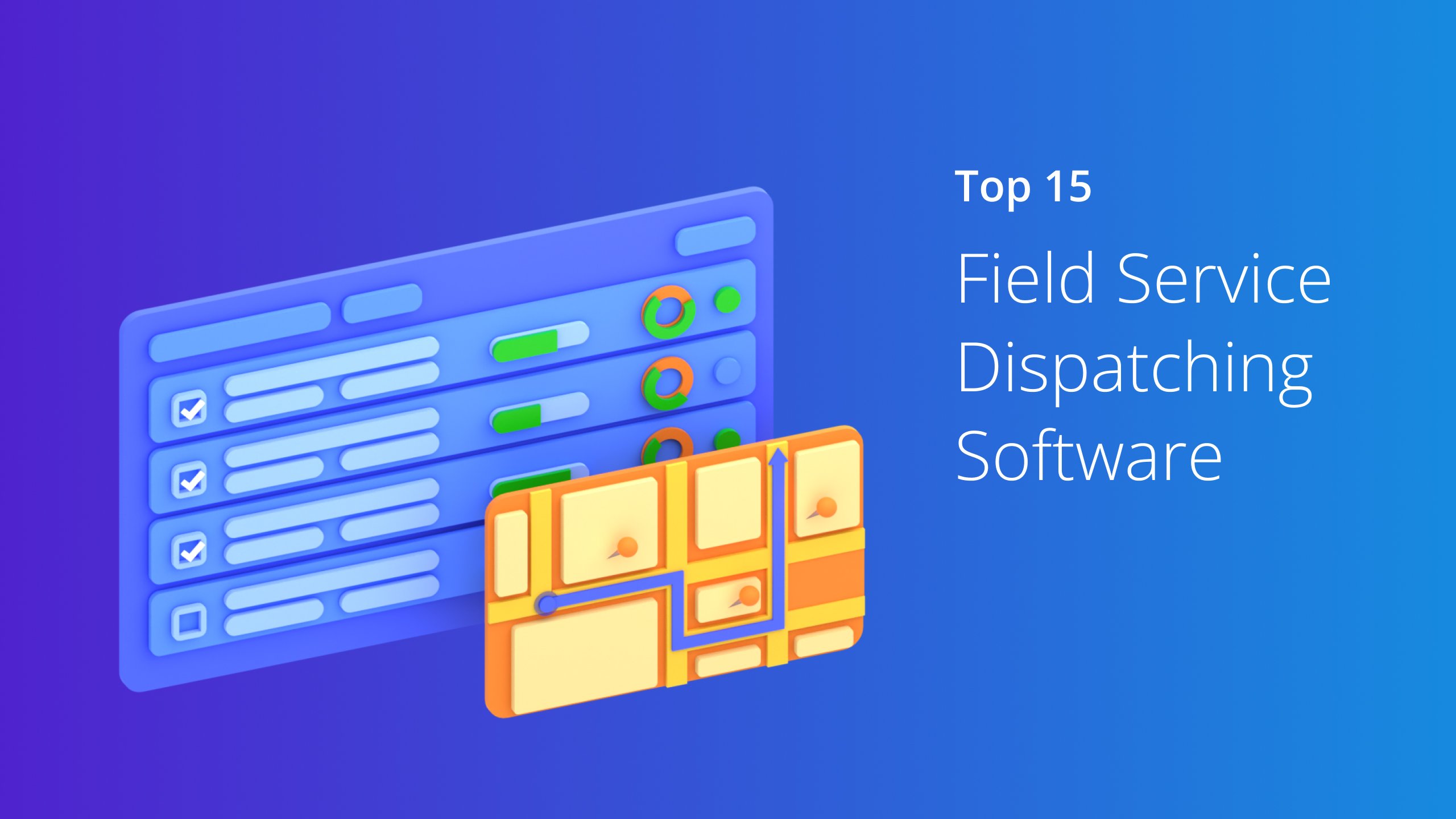 4. TurfHop
One lawn care software for small to medium-sized businesses, TurfHop, can help a lawn care company with job scheduling to payment processing.
This field service management software offers a free version with basic features like a client portal, document management, and drag-and-drop scheduling.
Meanwhile, TurfHop pro accounts feature route optimization, an employee portal, and Zapier and QuickBooks integration.
Average Price: Starts at $39 per month
Pros:
Free version available
Enables online payments
Zapier and QuickBooks integration
Offers a mobile app
Features employee and client portal
Cons:
Pay for more features
Not intuitive
5. Lawn Buddy
Since customers expect short delivery times nowadays, route optimization software helps businesses remain competitive.
With Lawn Buddy, providers can automatically customize routes and connect dispatchers with the crew thru GPS.
Its key features include customer management, billing, invoicing, job management, time tracking, and estimates. Also, it has a customer portal, helping build relationships.
Average Price: Starts at $7 per month
Pros:
Free access available
Affordable plans
Includes management tools
Site measurement feature
Provides a customer portal
Cons:
Collecting payment issues
Pricing disadvantages for providers
6. LawnGuru
Another free lawn care service software, LawnGuru, is designed for customers looking for outdoor cleanup services, such as lawn, snow, and garden.
While boosting customer satisfaction is challenging, LawnGuru can help reinvent your business strategy.
This platform connects customers and providers, allowing them to bid and accept snow plowing, lawn mowing jobs, and other services, like junk removal and gutter cleaning.
Average Price: Free in the App Store
Pros:
Intuitive and easy to use
Conveniently schedule lawn maintenance
Short notice feature
Affordable services
Automatic service and billing
Cons:
Outdated maps
Lacks messaging features
7. Arborgold
Arborgold is software for small lawn care operations to large enterprises, a customer management software designed to assist landscaping companies.
This lawn care service software focuses on marketing solutions, helping create proposals, customer management, invoicing, and payment processing.
Furthermore, Arborgold assist in selling more products and services thru its features, including CRM, appointment scheduling, contract management, and customer portal.
Average Price: Starts at $129 per month
Pros:
Intuitive and user-friendly
Exceptional customer service
Provides real-time data
Seamless third-party integrations
Includes functional features
Cons:
No free trial
A bit expensive
8. LawnPro
A lawn care app for small and medium-sized businesses, LawnPro helps the landscaping industry simplify time-tracking, invoicing, and automated scheduling.
This lawn care management software offers a free version with limited features. With LawnPro, users can easily communicate with lawn care customers thru a portal.
Besides customer management, LawnPro features accounting integration, a mobile app, electronic payments, route optimization, and inventory tracking.
Average Price: Starts at $39 per month
Pros:
Free version available
Features customer portal
Real-time updates
QuickBooks integration
Improves payment processing
Cons:
Not intuitive
Time-tracking is confusing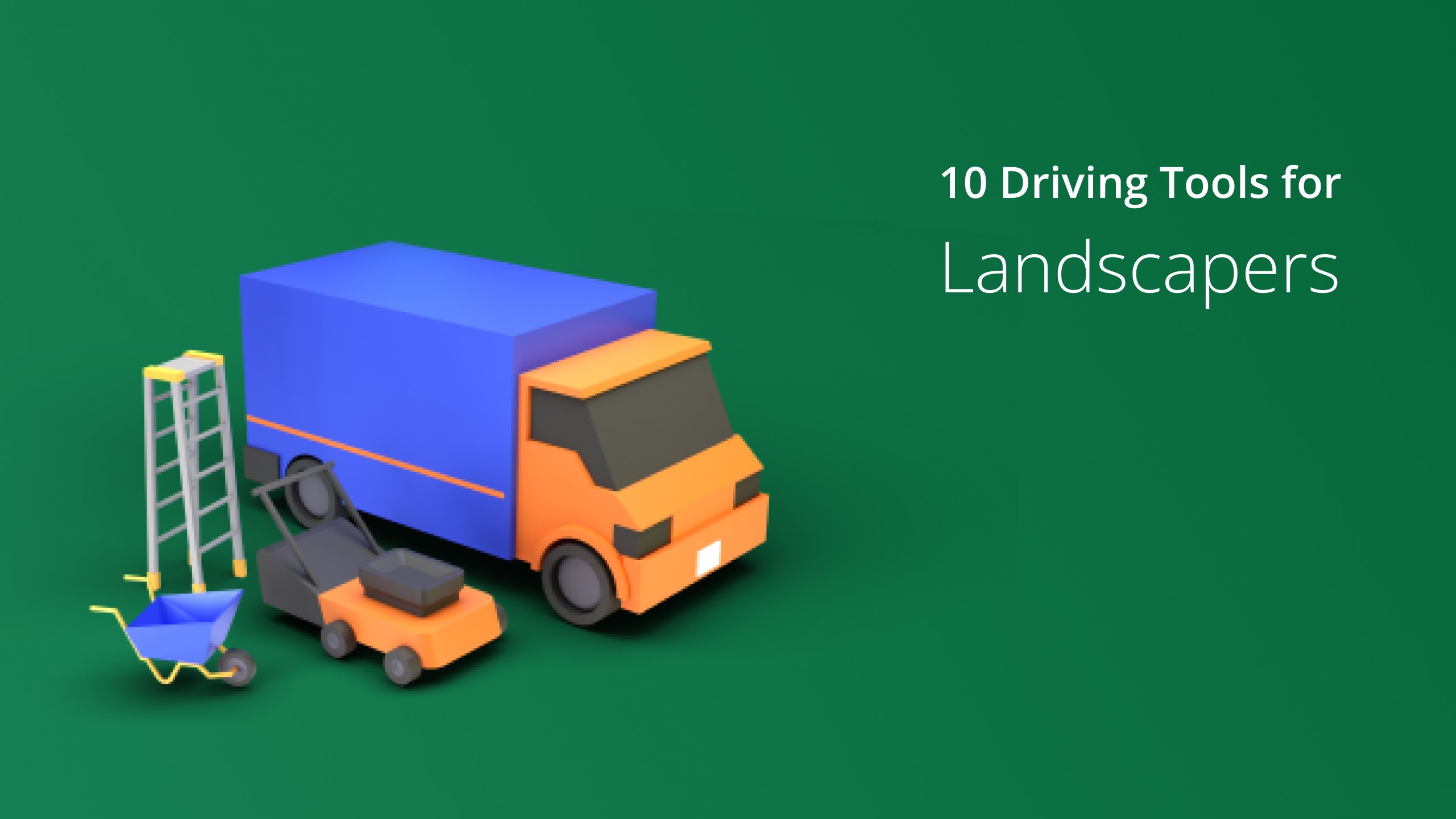 9. Jobber
Whether operating independently or managing a growing lawn care business, Jobber may suit your budget.
Jobber is a field service management software that features scheduling, job tracking, route optimization, online booking, automatic reminders, a mobile app, and a self-service portal.
Average Price: Starts at $9 per month
Pros:
Free trial available
Affordable pricing plans
Intuitive and easy to use
Allows mobile access
Features a customer portal
Cons:
Lack of customization options
Difficulty in creating an invoice
10. TURF
TURF may work for small businesses looking to improve their product line and profitability, especially those with limited resources.
This software focuses on marketing management and helps businesses identify and develop a profitable product portfolio to increase revenue.
In short, TURF provides statistical data by utilizing machine learning for analysis and involves quality control to provide outstanding services.
Average Price: Pricing varies per provider
Pros:
Boost marketing solutions
Gathers consumers insights
Try new ideas
Optimize product lines
Determines efficient product portfolio
Cons:
Not intuitive
A bit expensive
11. ScaperSoft
ScaperSoft is a software that specializes in landscaping.
This lawn care software is accessible on varying platforms and devices, featuring job management, appointment scheduling, invoicing, and time-tracking.
It also features a calendar, customer database, dispatch management, and routing, simplifying service business operations.
Average Price: Starts at $23.95 per month
Pros:
Works across platforms and devices
Packed with internal management features
Free trial available
Easy to use
Features scheduling tools
Cons:
Limited features for lawn care
No payroll management
12. FieldPulse
If you're a lawn care business owner looking for automation tools packed with essential features, FieldPulse might work for you.
This field service management software offers all the features that can help a landscaping business, such as online booking, recurring services, and job management.
It also features customer management, job scheduling, GPS tracking, and QuickBooks integration.
Average Price: Starts at $99 per month
Pros:
Free trial available
Accessible on mobile devices
Includes self-service portal
Collects payment on the field
Cons:
A bit expensive
No offline mode
13. Crew Control
Crew Control is scheduling software for lawn care businesses having trouble assigning jobs and collecting business reports.
It's one of the lawn care apps packed with basic features, from scheduling and dispatching to route optimization and customer management.
Aside from routing features, it comes with job management, customer history, and QuickBooks integration.
Average Price: Starts at $30 per month
Pros:
Free trial available
Offers a mobile app
User-friendly interface
Get real-time updates
Works well with QuickBooks
Cons:
Billing/invoicing is time-consuming
Navigation difficulty on mobile devices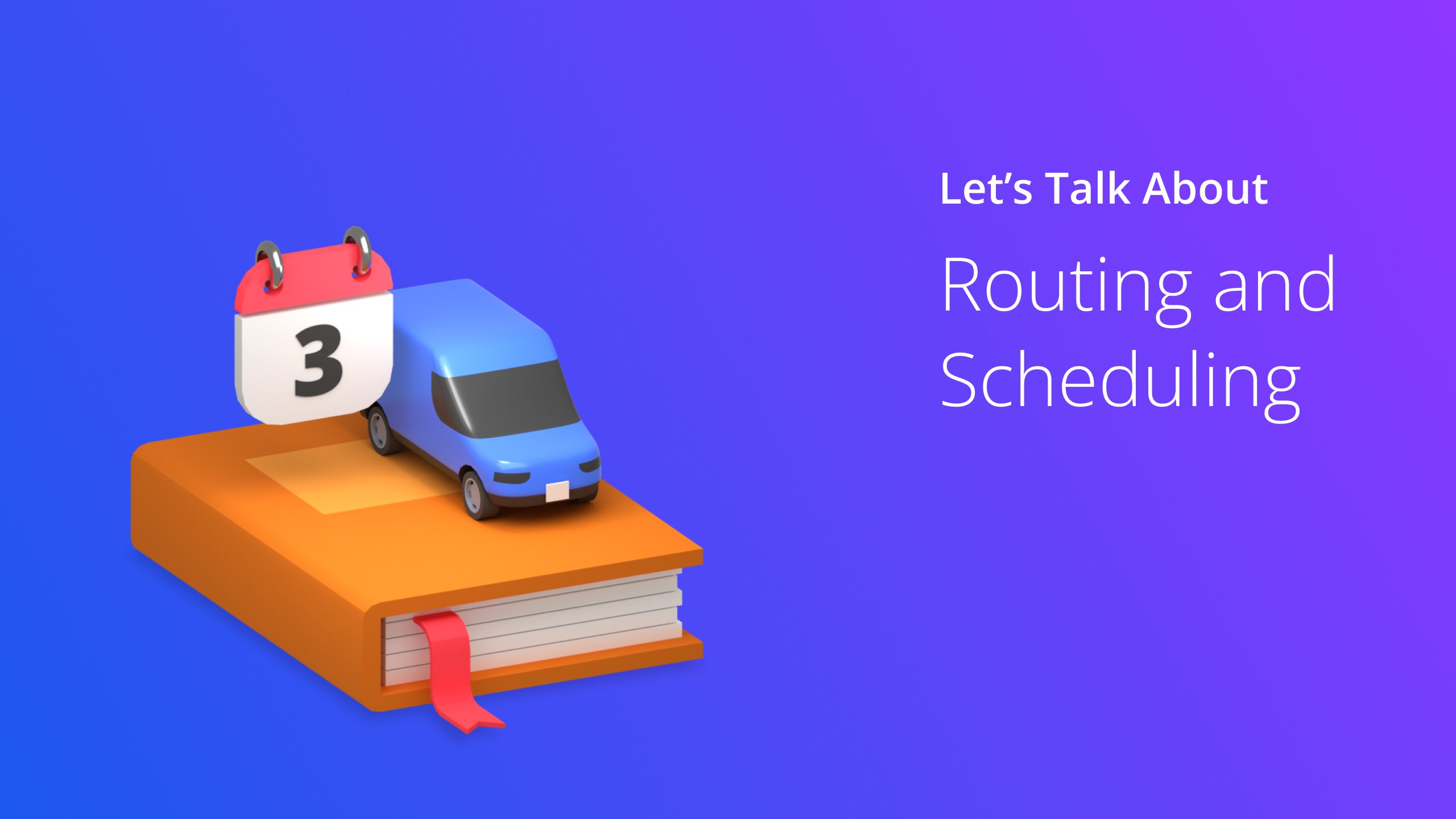 14. Real Green Systems
Customers will pay more for orders accomplished on the same day. Thus, lawn care companies should improve fleet management to increase revenue and customer relationships.
With Real Green Systems, service businesses, like pest control and landscape, can sell and optimize routes in just a few clicks. Users also get all the support from WorkWave.
The key features of this field service management software include job scheduling, dispatching, vehicle tracking, payment processing, and more.
Average Price: Starts at $125 per month
Pros:
Free trial available
Includes fleet management features
Feature marketing tools
Offers a mobile app
Enables custom reports
Cons:
Lacks inventory management
Without electronic signature
15. GreenPal
Keeping a healthy lawn provides a visual appeal and wildlife habitat. If you're new to this field, GreenPal is free software that may work for your landscaping business.
GreenPal is convenient to use, offering customer leads in your area. It connects lawn care professionals and local customers, charging a 5% commission for every completed service.
Average Price: Free to download
Pros:
Accessible on a mobile device
Invoicing and billing
Features route planning
Get client leads
Receive customer feedback
Cons:
Only available to iOS/Mac devices
Lacks vendors support
Frequently Asked Questions (FAQs) about Lawn Care Routing Software
How does lawn care routing software work?
Lawn care routing software helps landscape companies and professionals plan the route sequence automatically to boost efficiency, productivity, and customer satisfaction. It helps businesses optimize routes based on delivery deadlines, traffic, and weather. Also, it may serve as lawn care billing software if it features payment processing and invoicing.
How much does lawn care routing software usually cost?
It depends on the plan's features. For instance, the Smart Service Basic plan costs $250 monthly for 2 office and 5 field service users. On the other hand, the Smart Service Enterprise Max plan costs $2,500 per month for 40 office and infinite field users.
Final Thoughts
Choosing the best lawn care software can be tricky since it should meet all your business needs to ensure value for money.
Although most apps focus on routing tools, other software programs offer functional features, like customer portals, payment processing, and QuickBooks integrations.
Thus, choosing the right software depends on your business needs and operations.
If your lawn care business requires fleet management assistance, we recommend tracking and routing apps like Route4Me.
Sign up now and enjoy a 7-day free trial for your fleet.
Want To See For Yourself Why Route4Me is the Best Lawn Care Routing Software ?
Whether you want to optimize routes, make more stops in less time, or track vehicles in real-time… Route4Me helps you achieve that!