The climate is changing, and that's hurting the U.S. economy. According to one report, weather variations cost the U.S. nearly $500 billion annually. In 2017, there were 16 extreme weather events that cost more than $1 billion each, including Hurricane Irma. We've also had a few billion dollar disasters this year, such as Hurricane Florence, which caused over $13 billion in damage.
So, severe weather clearly has a negative impact on business. For example, field service businesses need to send their employees to customer locations even when it's windy, raining, or snowing. This often leads to delays, which reduces productivity and increases operating costs.
That's why you need Route4Me. We've released brand new map layers on the Route4Me Android app that will show you real-time weather conditions, so you can avoid delays, arrive on time, and keep your customers happy.
How To View Weather Map Layers On Route4Me's Android App
Here's how you can access this feature:
Step 1: Open a route on the map in the Android app.
Step 2: Tap on the layers icon in the bottom-left corner of the screen.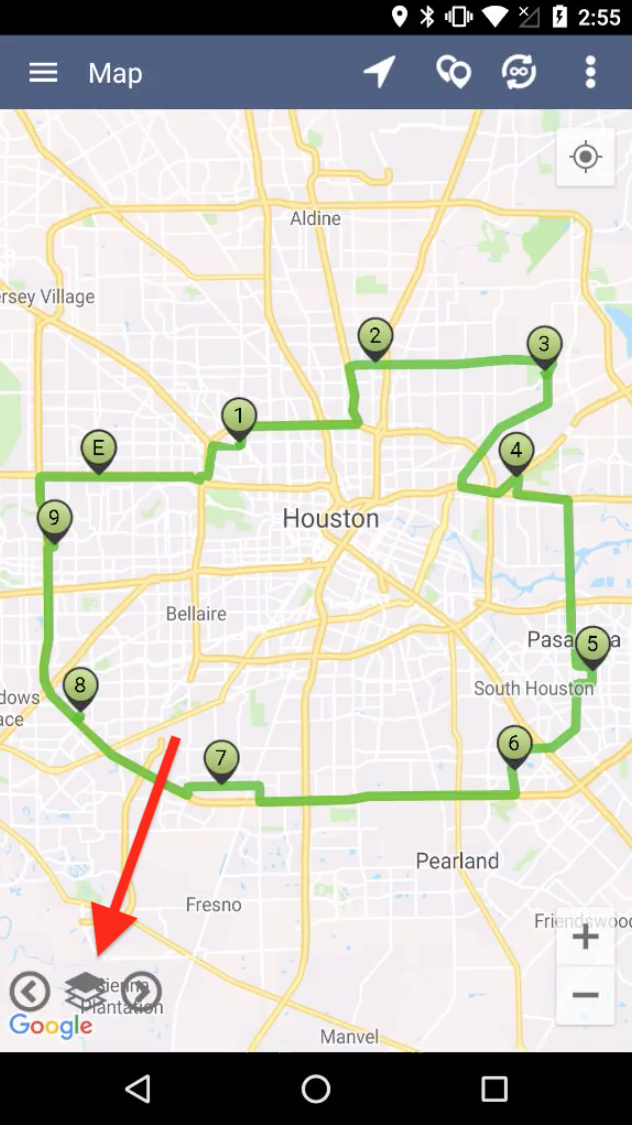 Step 3: In the "Map Settings" window, you'll see the weather map layers. You can activate any of them by checking the corresponding box.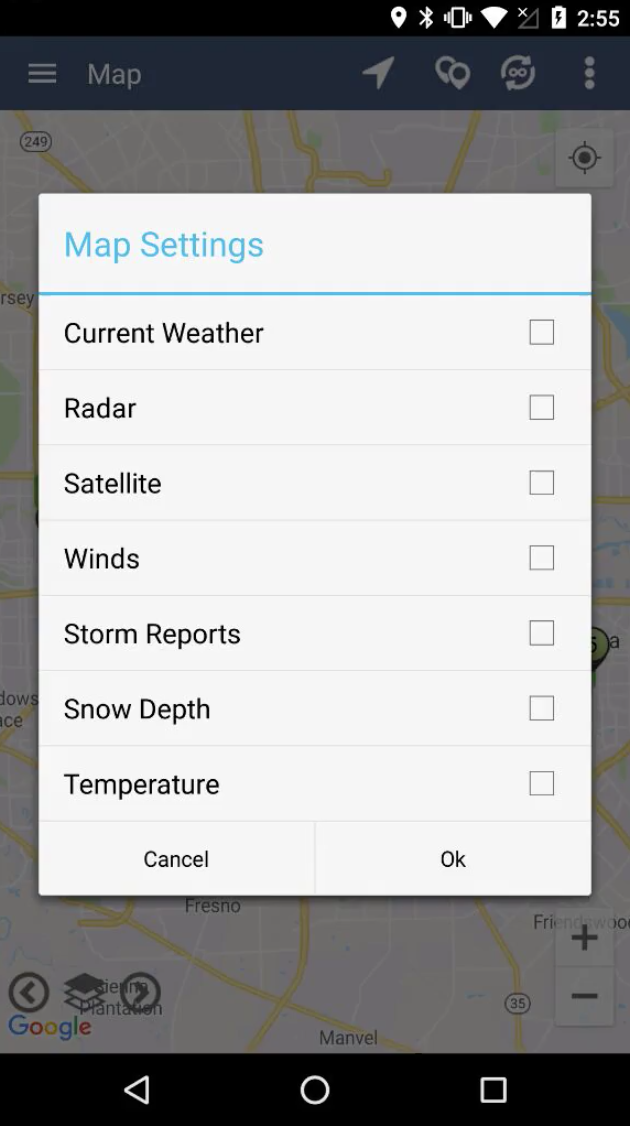 And here's a quick rundown of the seven weather map layers:
Current Weather: Displays the current temperature on the map.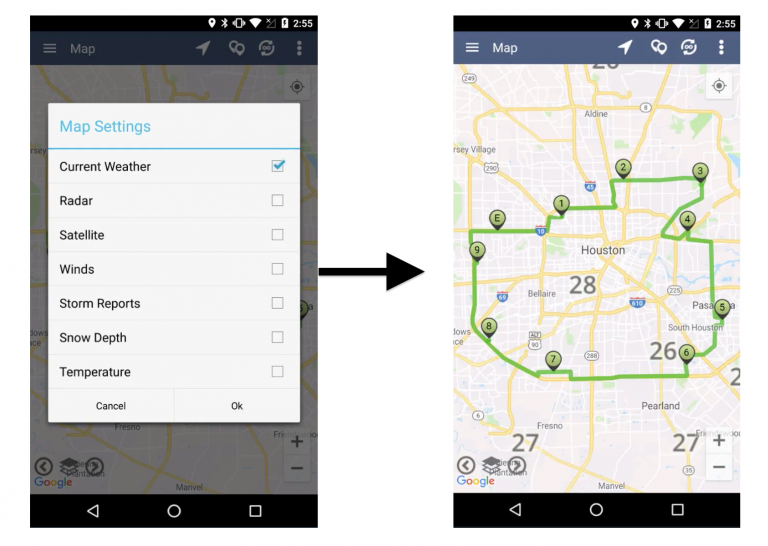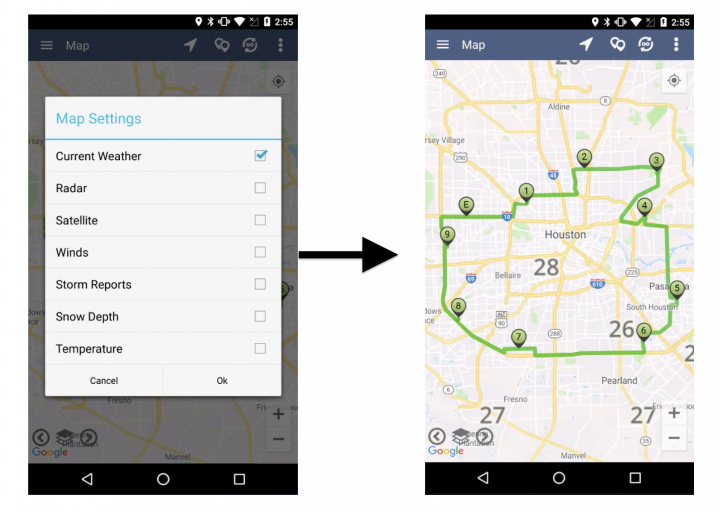 2. Radar: Shows a radar overlay that differentiates between rain, snow, and rain/snow mix.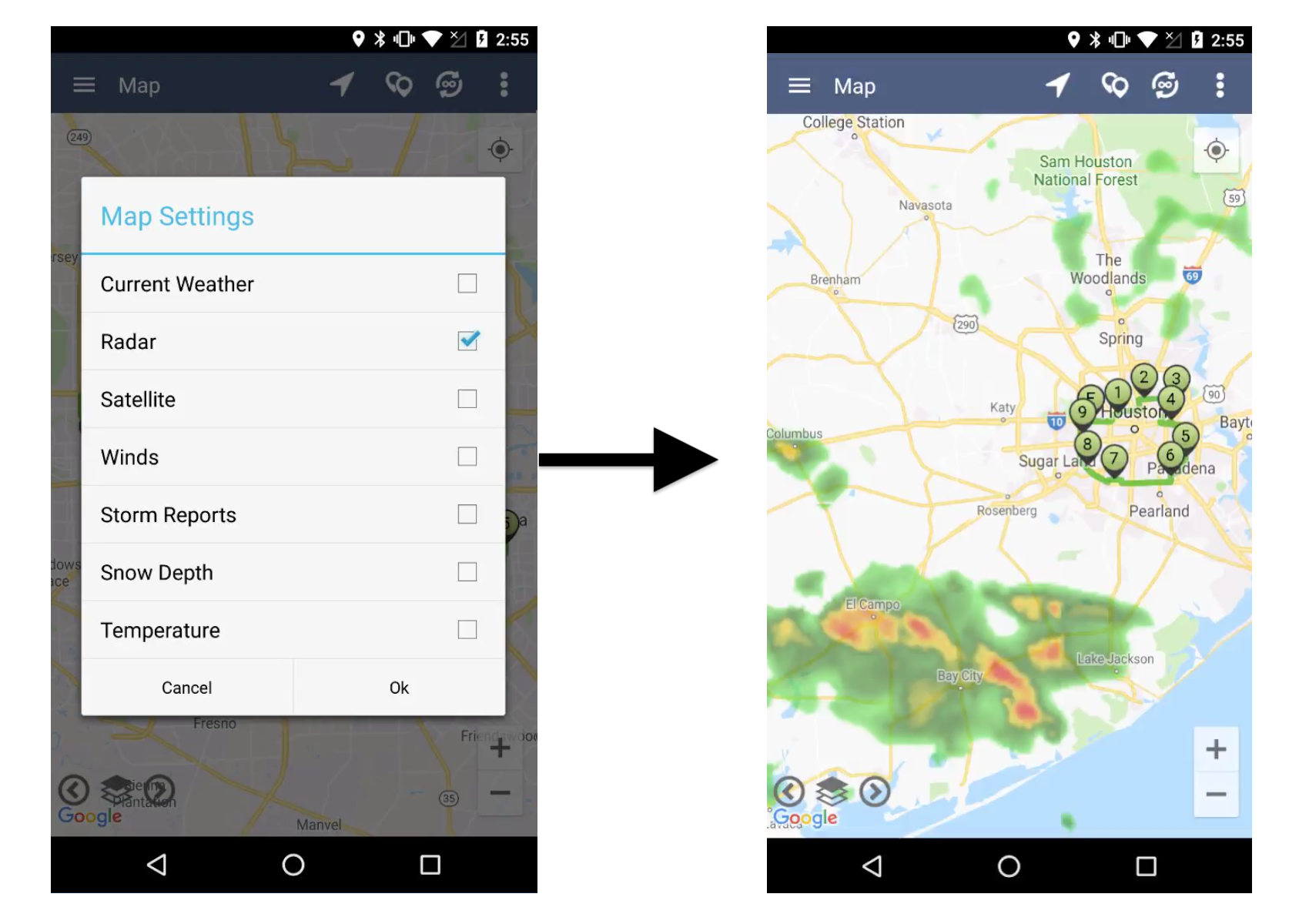 3. Satellite: Displays a satellite overlay of clouds on the map.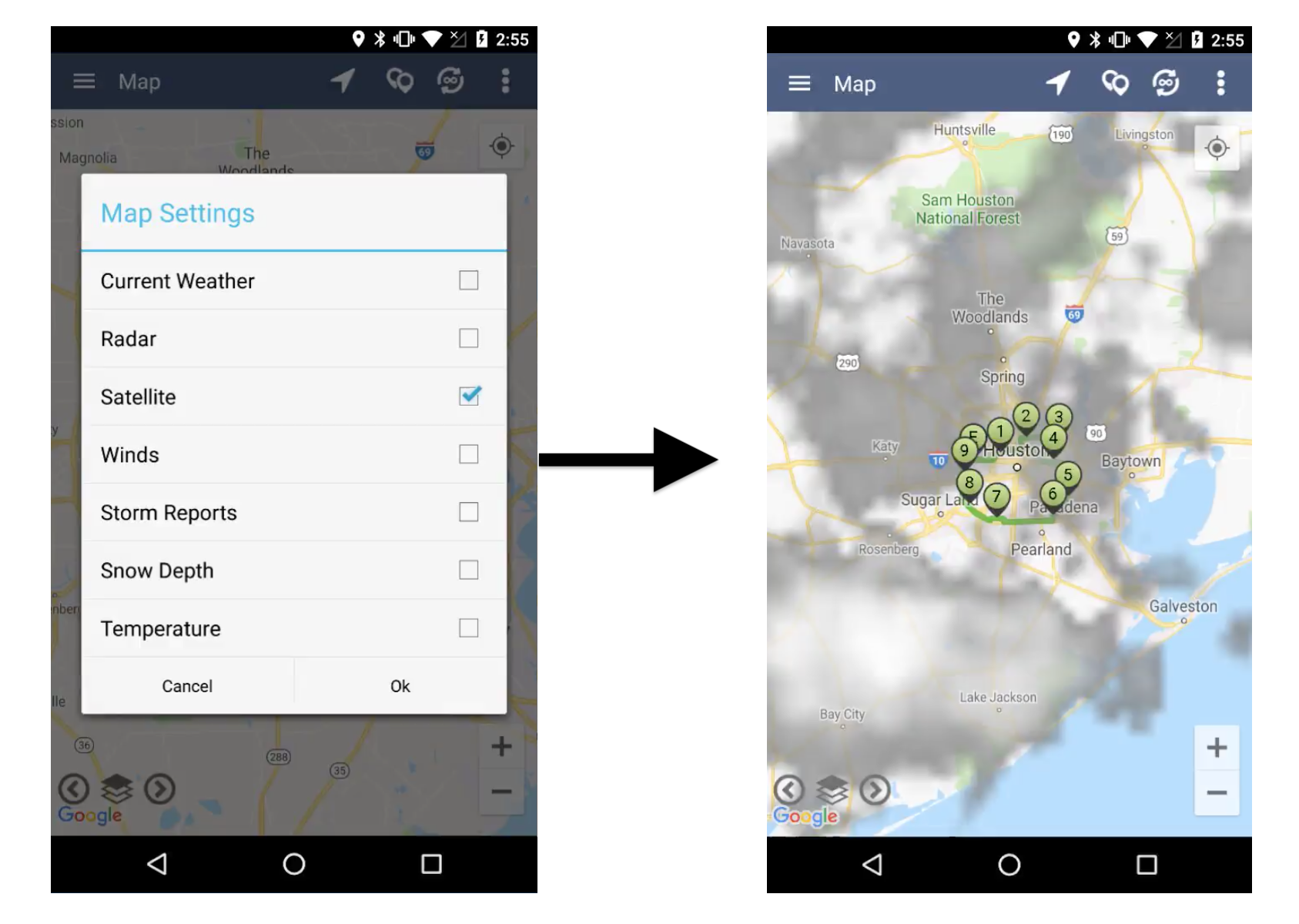 4. Winds: Displays the current wind speeds as a gradient.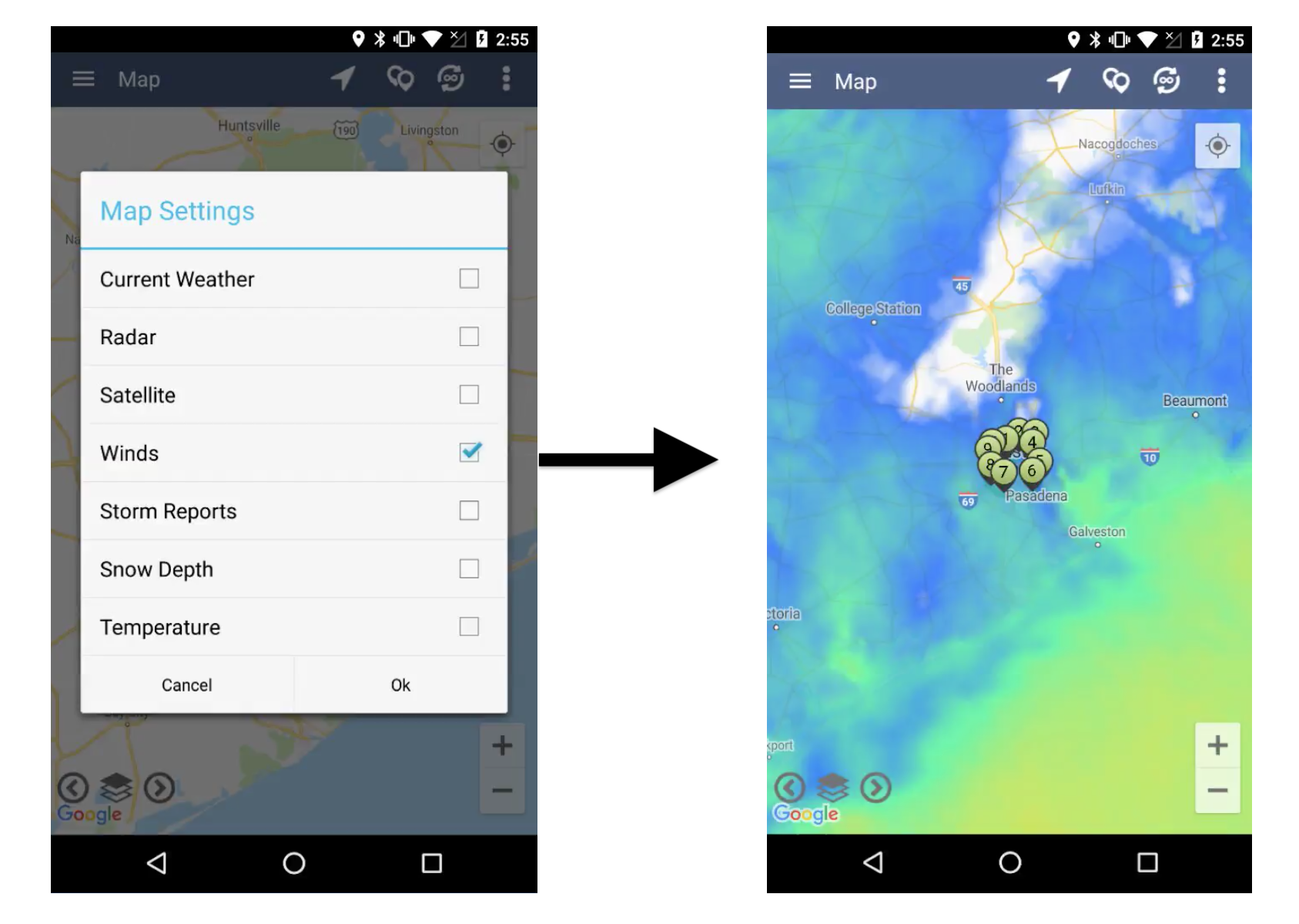 5. Storm Reports: Shows severe storm reports as yellow dots on the map.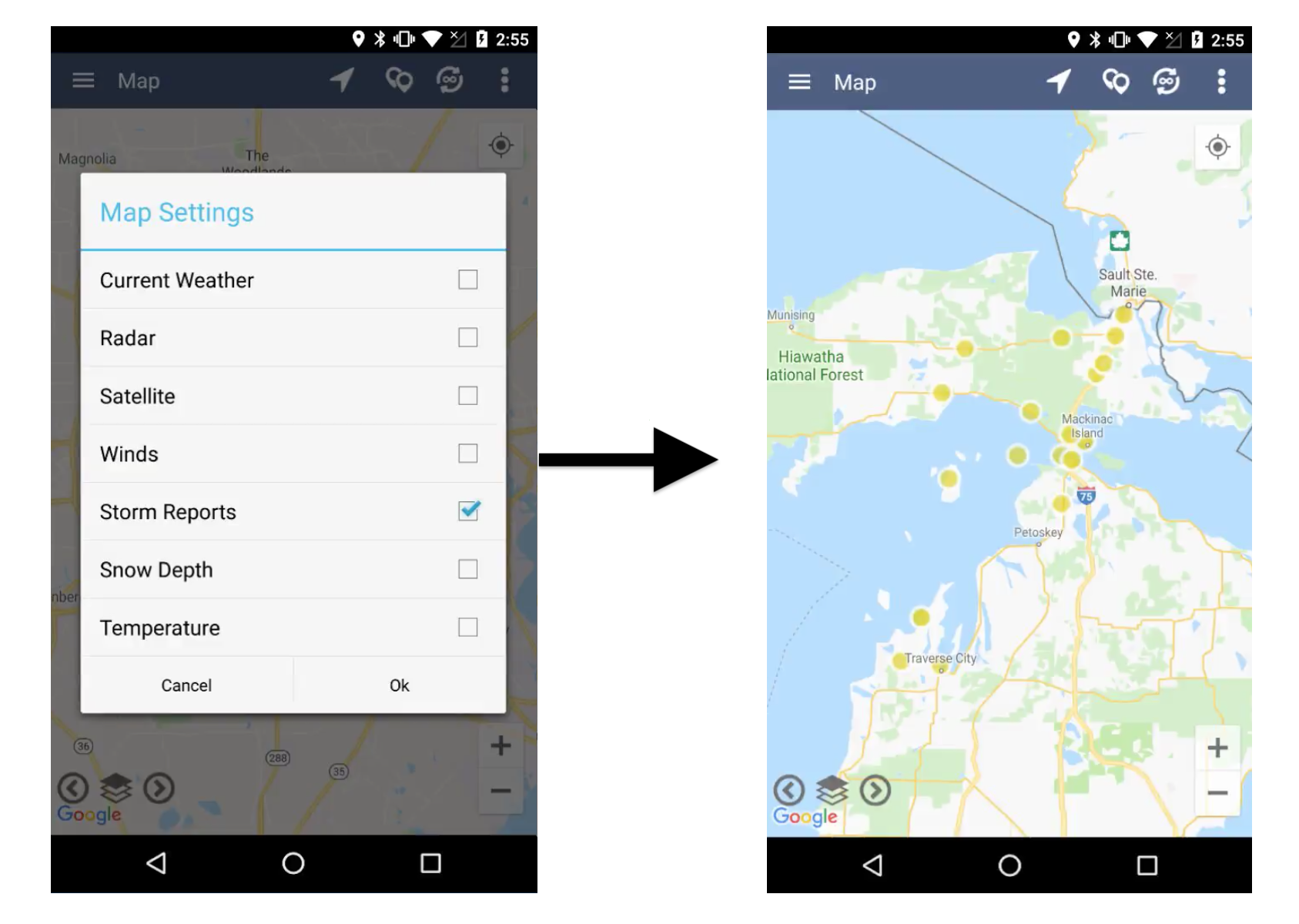 6. Snow Depth: Displays the current snow depth on the ground as a gradient.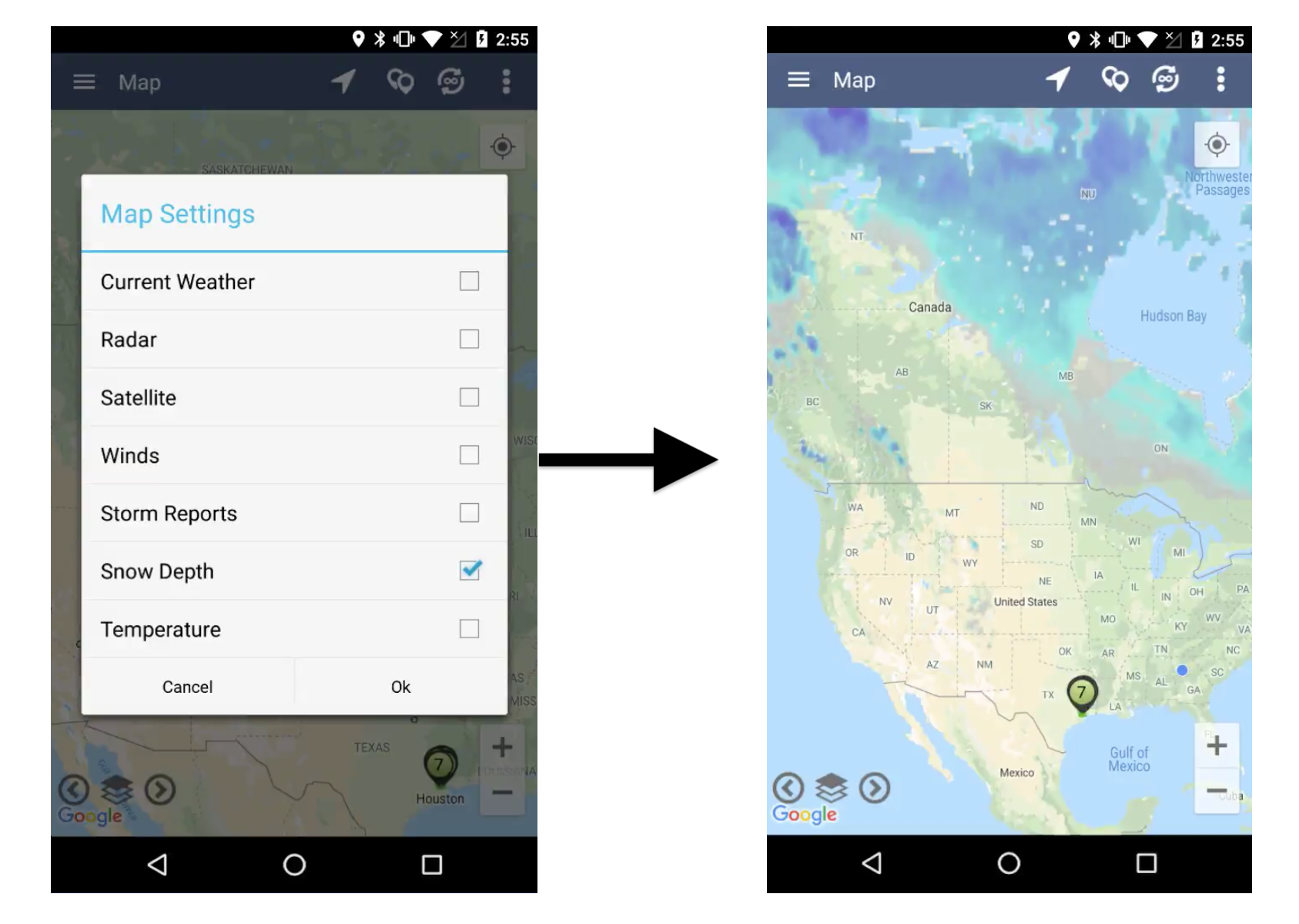 7. Temperature: Displays current temperature as a gradient.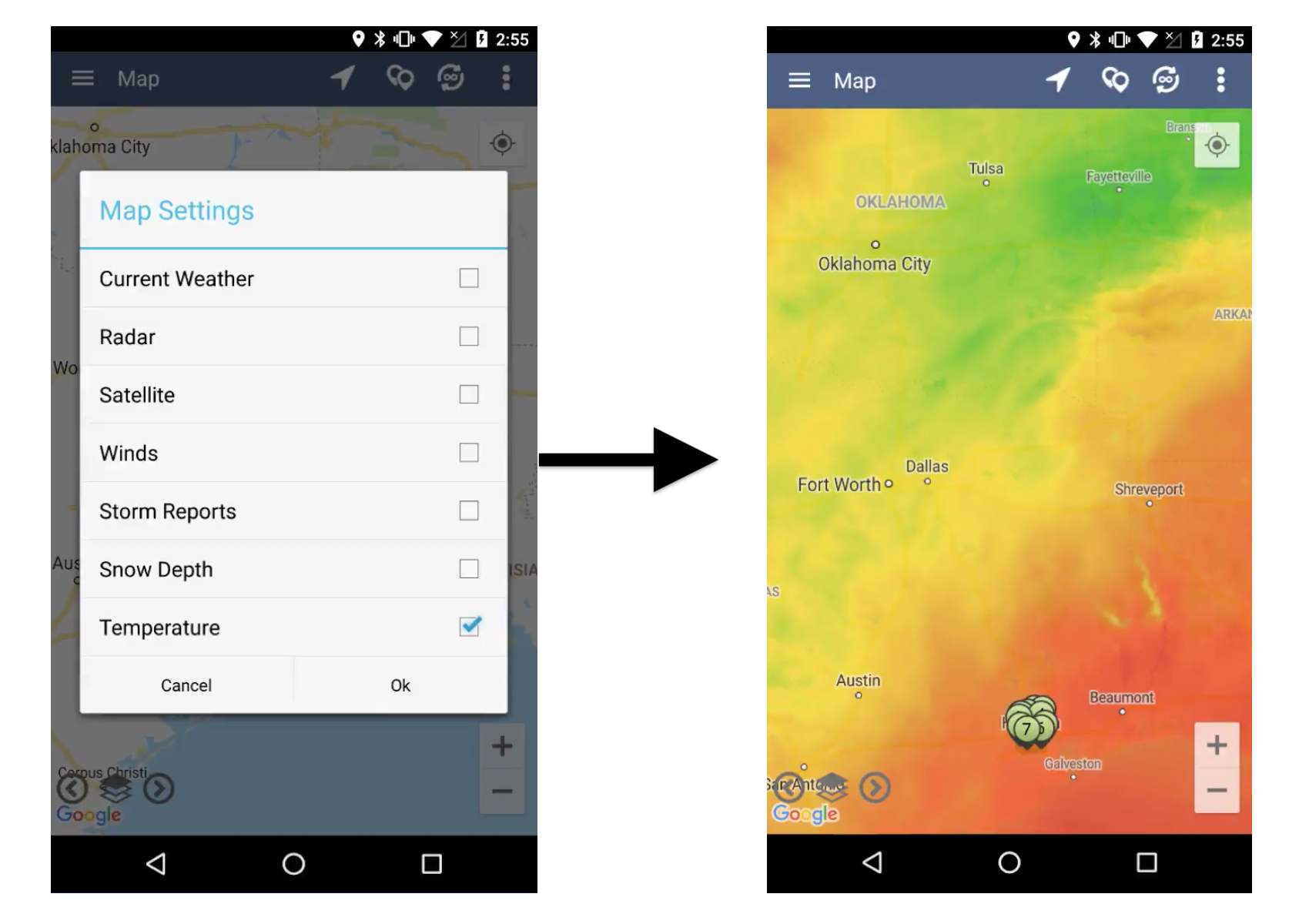 You can even change the temperature units between Celsius and Fahrenheit by following these two quick steps:
Step 1: Go to "Settings" in the navigation menu.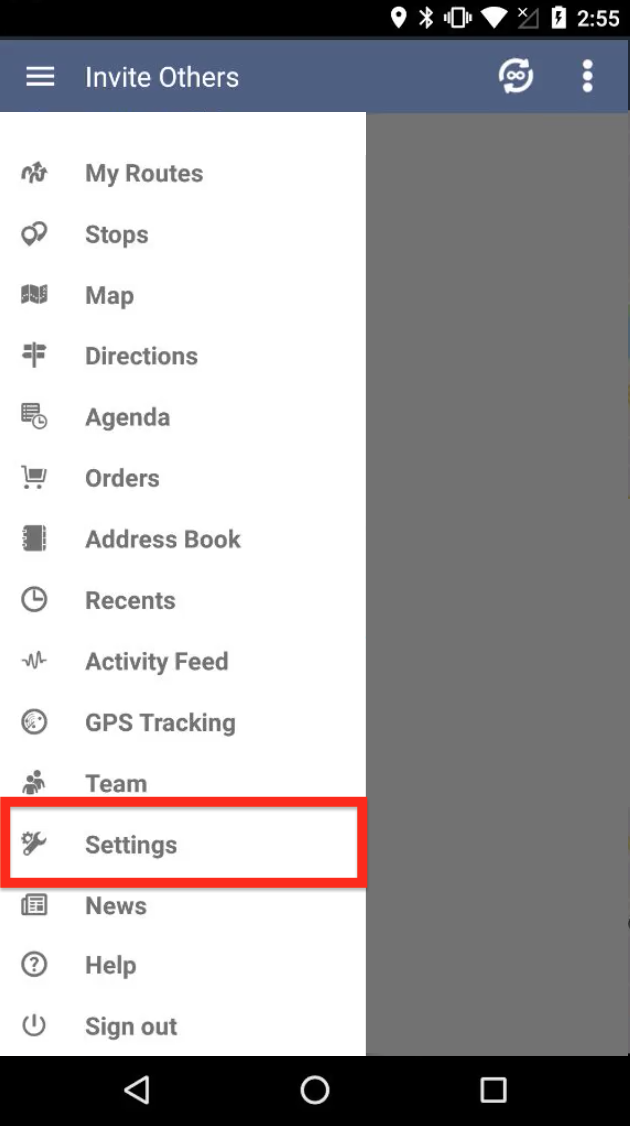 Step 2: In the "General Settings" tab, scroll down to the "Temperature Unit" section and select your preferred option.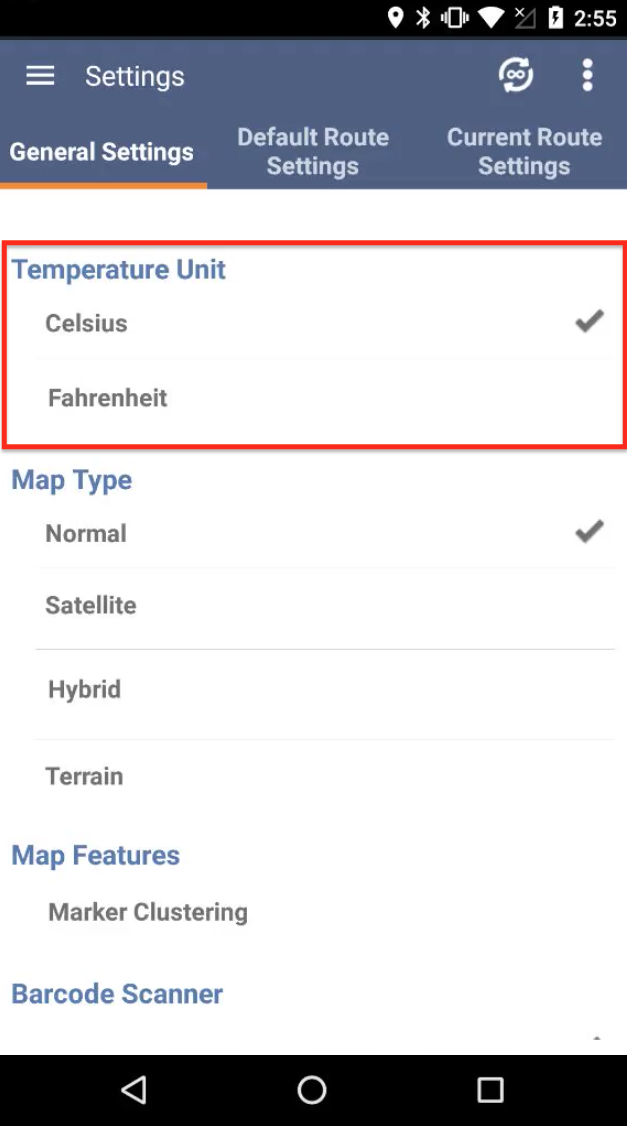 Is It Only Available To Paid Users?
Free users can access this feature, but only for 10 optimizations. Once you've used up those 10 optimizations, you'll need to upgrade to the mobile unlimited plan or above to keep accessing the weather map layers.
Is It Available To Users Outside The U.S.?
Users outside the U.S. can only access the Current Weather, Radar, Satellite, and Snow Depth layers. In addition to those layers, users in the U.S. can also access the Winds, Storm Reports, and Temperature layers.
Do you have any questions about this new feature? Feel free to let us know in the comments section below.