If you hit your sales quota, then you're a good sales manager.
But it takes more than that to be a great sales manager. In addition to knowing how to make a sale, you also must have excellent leadership skills, tactical planning ability, and great business sense.
How do you obtain those qualities? What do you need to do to be the best sales manager you can be?
Read on to find out…
#1 Provide The Right Tools
As a sales manager, it's your job to give your team the tools they need to succeed.
RELATED: 7 Must-Have Apps for Every Sales Rep
For example, a route planner like Route4Me allows you to plan 100% accurate and optimized routes, which ensures that your sales reps always reach prospects on time.
Route4Me is easy to use: all you have to is upload the addresses you need to visit, and our software will do all the complex calculations involved with route planning and optimize routes accordingly.
#2 Focus On Time Management
Time is money. You and your team members need to spend more time meeting customers and closing deals and less time on low-value tasks that lead to lost sales opportunities.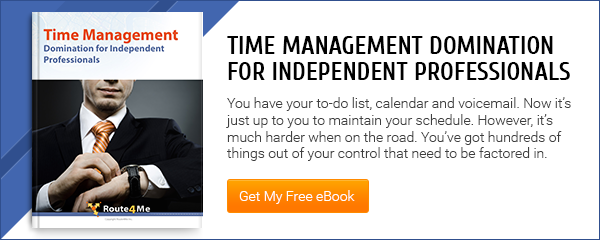 Using route planning software will save you time, and more time means you can make more money.
Think about it: when you're trying to get from Point A to Point B, a lot of things can go wrong in between. There's traffic, construction, bad weather… it's just about impossible to account for all these factors on your own, so when you plan routes by yourself there's really no way to find the best possible route.
Route4Me, on the other hand, is actually able to account for everything that's involved with route planning. It's able to provide your with the most efficient routes possible. Your sales team will be able to visit more destinations (and, therefore, close more sales) on a single day than ever before.
Our sales territory mapping feature will also save you time. You can use it to separate your team into different zones. Delegating drivers to certain sections of your service area like this is much more efficient than having a driver go from one end of your service area all the way to the opposite end on the same day.
In short, the sales territory mapping feature allows you to make the best use of your resources. That's what a great sales manager does.
RELATED: How A Sales Routing App Can Double Your Sales
Route optimization software also helps sales managers keep track of their sales reps' activities, all from a single dashboard.
How long is it taking your sales reps to reach their customers? Does it look like they're spending more time traveling than necessary?
Your sales reps are mostly unsupervised, and some of your reps may be making personal stops on company time. Our software makes it easy to see when this is happening, so you'll be able to discipline drivers when necessary and cut that wasteful behavior out.
And that's not all. Our map route planner provides several other features that will help you manage your time more wisely, including:
Color coding that allows you to identify hot and cold leads with just a quick glance at your map
GPS tracking that helps sales managers monitor where their sales reps are in real-time, with only a 60-second delay
An interactive map that shows you how much it would cost for you to expand into a given area, taking into account all the factors involved, such as the price of gas and the wages of your workers
You can add administrators, sales managers, and territory managers, with each user being able to track, analyze, and manage all the users who report to them
You can add as many custom fields and columns as you want per contract record, and this information is automatically shared with all mobile users
You can share changes to routes with your sales reps even after they've hit the road, as every change you make on your desktop or laptop in the office is automatically synchronized with your drivers' smartphones
The Add Note feature enables your salespeople to add context to routes by creating notes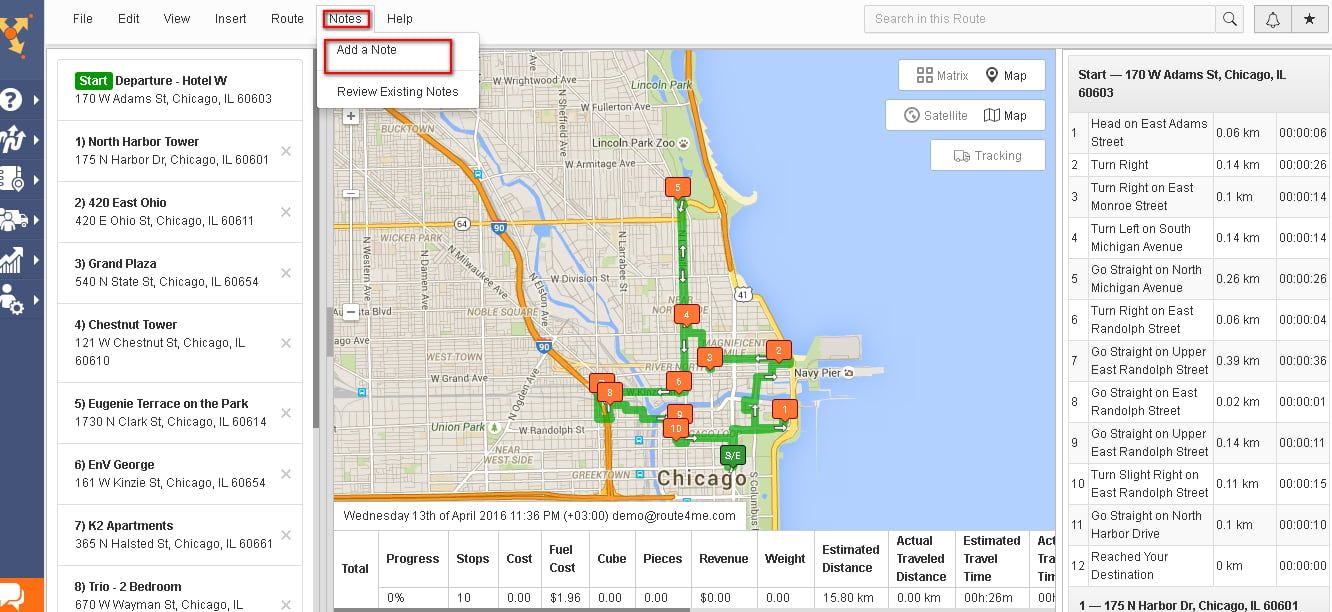 #3 Earn Your Team's Trust
If you want your sales reps to be team players, you're going to have to be one yourself. Your team needs to believe you have what it takes to be their leader.
Want To See For Yourself How Route4Me Can Boost Your Profits?
Whether you want to slash the time it takes you to plan routes for your drivers, increase the number of stops they can make, or keep your customers satisfied knowing that your drivers show up on time… Route4Me helps you achieve that!
That means that work shouldn't be a zero-sum game, where one person's success must come at the expense of another's. Give credit to those who deserve it. Don't hog the limelight. Praise in public but criticize in private, and always give employees constructive feedback.
If you set rules and deadlines, make sure to enforce them. If you schedule meetings, make sure you hold them. Maintain credibility with your team or they won't trust you. And if your team doesn't trust you, they won't work hard for you. Simple as that.
#4 Identify Key Priorities
Each day brings new challenges and unlimited opportunities, and you have limited resources to use for addressing those challenges and taking advantage of those opportunities. Every day you need to perform at your best, and you also have to find time to address the needs of tomorrow.
You can do this by setting clear and realistic goals. Evaluate your needs and identify which tasks are most important, then completed those priorities before you devote any of your resources toward anything else.
Do you have any tips for being a great sales manager that we didn't mention here? Let us know in the comments section below.
Want To See For Yourself How Route4Me Can Boost Your Profits?
Whether you want to slash the time it takes you to plan routes for your drivers, increase the number of stops they can make, or keep your customers satisfied knowing that your drivers show up on time… Route4Me helps you achieve that!