Major companies continue to create innovative uses for GPS tracking.
Last week, we learned that Domino's will use GPS tracking to ensure that pizzas are still warm when customers arrive to pick them up.
This week, an even bigger business announced a commitment to GPS tracking technology. Facebook is partnering with several software companies, including Square, Marketo, and LiveRamp, to provide a more accurate assessment of how effective its ad spots are.
When a business buys ad space on a site such as Facebook or Instagram, it's difficult to determine how well these ads are working. Currently, businesses have to review ad clicks and site visits and match these measurements up to sales figures to see if there's any correlation. It's a very imperfect system.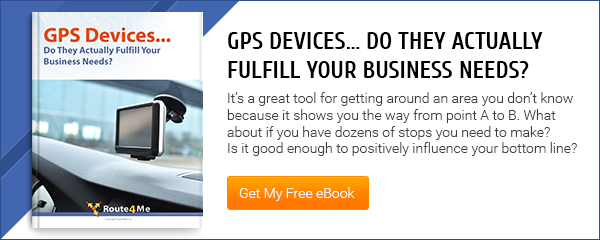 With the help of GPS tracking technology, Facebook will soon be able to tell when a user physically visits a store after seeing an ad. Foot traffic is a much better measure than ad clicks for evaluating an advertising campaign's effectiveness. Companies will actually be able to know if their ad dollars are going to good use.
"When you think back to the beginning of online advertising, this is what advertisers have been waiting for," said Maz Sharafi, Facebook's Director of Monetization Product Marketing.
Users with privacy concerns will be able to stop Facebook from tracking them by turning off location services in the Facebook app.
GPS Tracking Is Transitioning From Niche Tool To Mainstream Business Strategy
What was once limited to logistics and delivery businesses has become a critical tool for many other industries as well. We've already discussed why GPS tracking is a must-have tool for driver management in the following article:
Why Your Competitors Have No Lazy Employees (and How GPS Tracking Helps Them)
What uses might your business have for GPS tracking? Let us know in the comments section below.
Want To See For Yourself How Route4Me Can Boost Your Profits?
Whether you want to slash the time it takes you to plan routes for your drivers, increase the number of stops they can make, or keep your customers satisfied knowing that your drivers show up on time… Route4Me helps you achieve that!