When you think of drones, you probably think of some kind of flying vehicle. There's the kind of drone that delivers packages, there's the kind of drone that drops bombs, but they all fly, right?
Not necessarily. In Washington D.C., Starship Technologies (which was started by Skype co-founders Ahti Heinla and Janus Friis) is developing a fleet of six-wheeled delivery drones that will use the ground rather than the air to deliver packages.
They won't drive on roads, though. These drones will travel on sidewalks, only touching the road when they have to cross the street. They will use multiple sensors, cameras, and independent navigation technologies that will help them travel along sidewalks, dodge pedestrians, and transfer goods from one place to another. According to The Washington Post, they will be hitting the D.C. sidewalks soon, possibly within a year.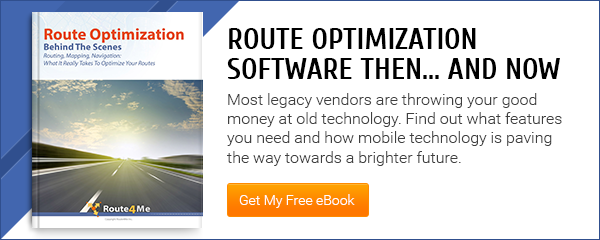 The biggest advantage that ground drones hold over flying drones is that they don't have to deal with as many regulations (any business owner, of course, can relate to how annoying regulations can be). For example, the drone delivery service Amazon is developing has been delayed by Federal Aviation Administration (FAA) restrictions. But the FAA, of course, doesn't regulate what happens on the ground.
Another advantage is that there is almost zero risk of ground drones crashing, which isn't the case for flying drones. Also, ground drones don't need to use as much energy to transport packages, so they should be able to transport bigger payloads.
What do you think about this new sidewalk-based drone? Let us know in the comments section below.
Want To See For Yourself How Route4Me Can Boost Your Profits?
Whether you want to slash the time it takes you to plan routes for your drivers, increase the number of stops they can make, or keep your customers satisfied knowing that your drivers show up on time… Route4Me helps you achieve that!