Many eCommerce companies prioritize conversion rate or other prominent metrics over average order value (AOV). Don't make the same mistake.
Forecasting revenue based on eCommerce average order value is crucial to inventory management and business investment decisions.
There could be instances when you may have high site traffic, good customer retention, and even great conversion rates. But your order values could still be significantly low, which won't do good for your business.
But how can you increase your average order value?
And is AOV really important?
We explain below.
Table of Contents
What is the Average Order Value?
Average order value (AOV) refers to the average amount of money consumers spend during a single session in your eCommerce store. As a commonly-reported metric, AOV measures the actual value of each order in a specific period.
Why Is Average Order Value Important?
There are several reasons why tracking your AOV is essential to your online store's overall growth. The most crucial of these are:
– Knowing your AOV helps create effective pricing strategies and evaluate profit margins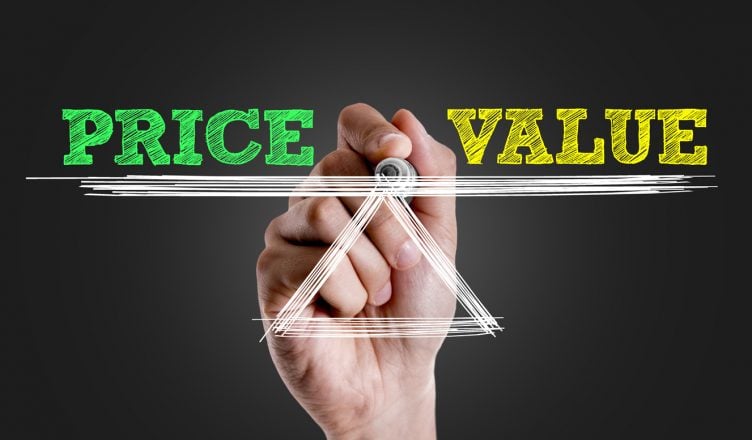 – Allows you to determine how much additional money to allocate for advertising or product development
– Create new marketing strategies to improve average order values, which in turn improves ROI
How to Calculate Average Order Value
There is a simple formula for average order value (AOV) calculation. Simply divide your total revenue by the confirmed number of orders. The average order value formula looks like this:
Average Order Value = Total Revenue/Numbers of orders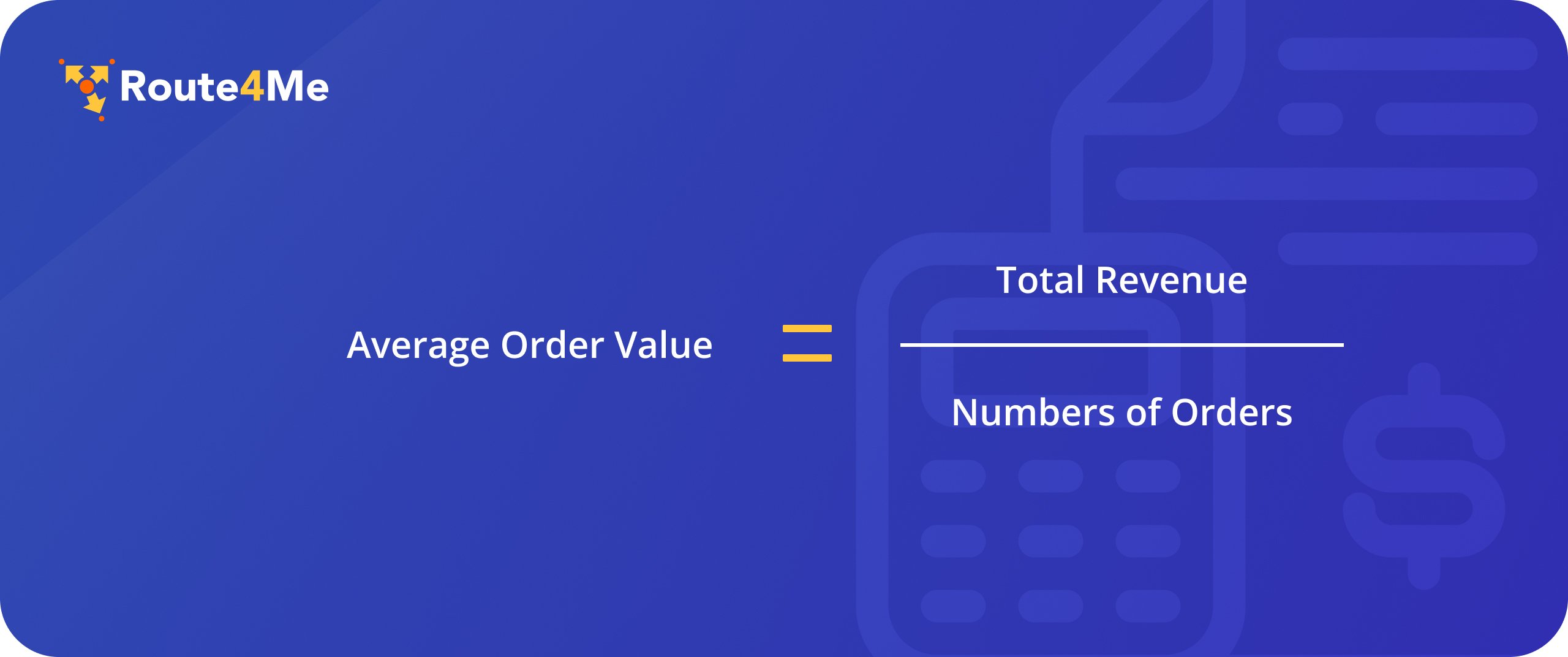 For instance, let's assume your store has 3,000 orders and earned $60,000 in May of this year. $60,000 divided by 3,000 is $20. Effectively then, your AOV for May was $20.
$60,000 in revenue/3,000 orders = $20 AOV
Armed with this data, you will be able to determine how much you need to increase the average order value to boost your revenue considerably.
Keeping with our example, a mere $5 addition to each order will improve your monthly revenue by $15,000.
Want To See For Yourself How Route4Me Can Help Increase Average Order Value?
Whether you want your drivers to make on-time deliveries, increase the number of stops they can make, or reduce fuel costs… Route4Me helps you achieve that!
How to Increase Average Order Value
Below are several ways you can improve the average order value.
Offer Free Shipping Thresholds
No matter what you're selling, your consumer will appreciate a free shipping offer. This is mainly because your consumer is already sold on the appeal of the price on your eCommerce site and doesn't appreciate any unforeseen costs.
The group of stores listed with the GAP brand is an excellent example. When you shop at any family stores, such as Old Navy and Athleta, you can enjoy free shipping on orders over $50.

Alternatively, offering free shipping with no threshold is also remarkably effective. According to a report, orders with free shipping average around 30% higher in value.
Benefits of Free Shipping
There's no denying that free or discounted offers on delivery benefit consumers. But how does it benefit your eCommerce store?
– Creates brand awareness: Free delivery creates higher customer satisfaction. This, in turn, builds brand loyalty and increases the likelihood of your customer sharing the great offer with friends and family.
– Increases sales: Customers often feel that saving money on delivery is enticing enough to add more items to the cart or return for another order.
– Minimize advertising: It's no secret that it often takes just one attractive offer or reward to make consumers interested in other offers. Customers who expect great offers from your store won't need a promotion prompt to continue shopping.
– Creates a consistent customer base: By having a loyal customer base, it's easier for your store to increase its reserve rate.
Bundle Products
Bundling products is one of the easiest ways to push consumers to a higher AOV without too much effort. It's also an ideal way to upsell products above your entry-level items. Essentially, this promotion is only valid if the consumer buys everything on offer.
An example of this is Kylie Cosmetics. By bundling different make-up products and creating matching packages, the brand creates the sense that consumers are getting value for money. They advertise that their bundles make the perfect gift for friends or loved ones.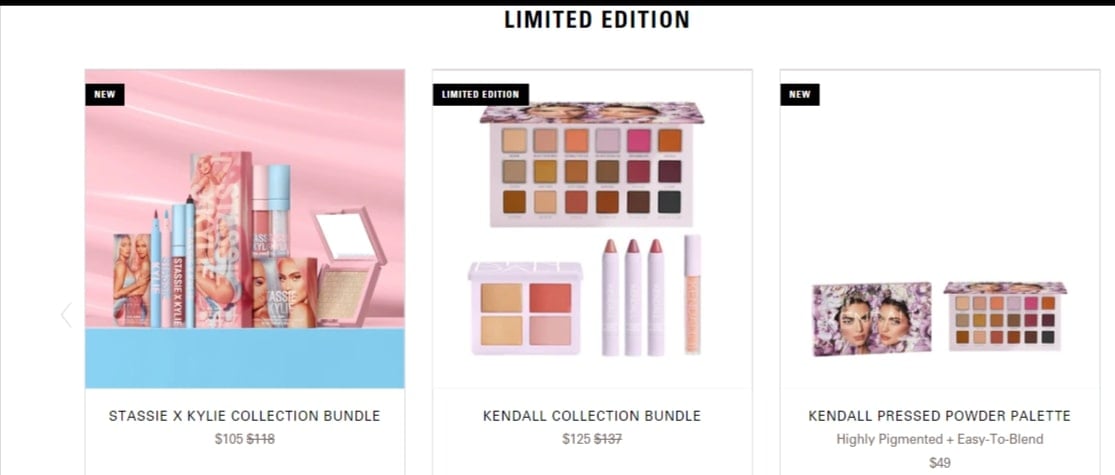 Benefits of Bundling Products or Creating Package Deals
A few of the foremost advantages to creating bundle packages include:
– Your company offsets shipping costs by increasing the average order size, ultimately leading to higher profits
– You can easily create bundles or packages on the fly, allowing more flexibility
– There's no additional cost to creating bundle packages
Loyal Customer Rewards
Another effective way to retain customers and increase your AOV is by incentivizing loyal customers. According to a survey, 75% of consumers prefer companies that offer loyalty or reward programs.
One of the most famous examples of this type of loyalty reward program is from Sephora. As a member of the brand's Beauty Insider program, loyal consumers receive a wide range of tiered and point-based loyalty programs.
Loyal members earn one point for every $1 spent and climb the loyalty ladder. Moving from "Insider" to "VIB" and eventually to "Rouge," consumers can enjoy various rewards with each purchase.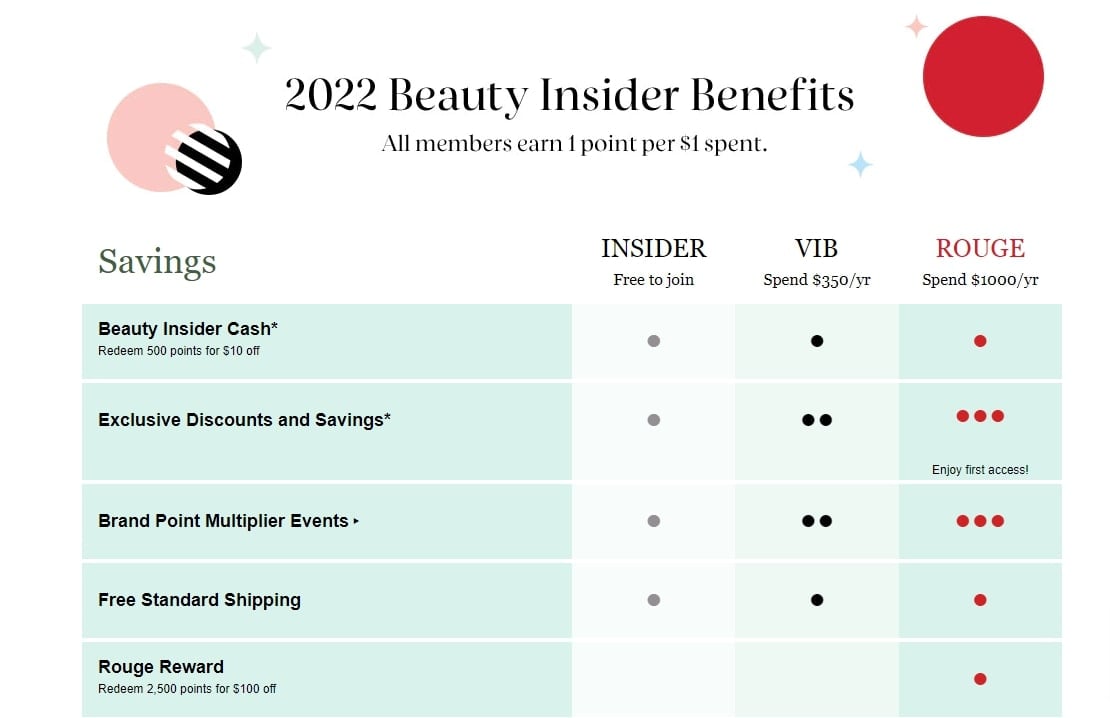 Include Pricier Items as "Limited Offers"
How often have you bought an offer only because it's a "limited offer" and you don't want to miss out? Whether it's for chocolate or designer sneakers, this is an effective marketing tool.
An efficient way to increase the average order value of your business is to include pricier items in your product range. This shows consumers that you are selling both entry-level and luxury products. In turn, this indicates that you're selling value.
Adding the label "limited offer" entices consumers to not miss out on this one-time offer.
Amazon is well-renowned for doing this to increase average order value. These items are identified as "today's deals" on their website. These items are often paired with enticing discounts.
Offer a Gift Card
Gift cards are a superb way to increase AOV. By offering gift cards, you're encouraging future purchases because consumers feel they have something to gain by shopping at your store.
It's also an effective way to reduce future advertising costs since your customer already knows the benefits of shopping with you. It's equally effective to place seasonal offers on the gift card. You can also link them with a different package or bundle deals.
Kohl's is a company that takes advantage of the benefits of gift cards. As a store that sells everything from kitchenware to clothing, they allow consumers to check the balance on their gift cards before each sale.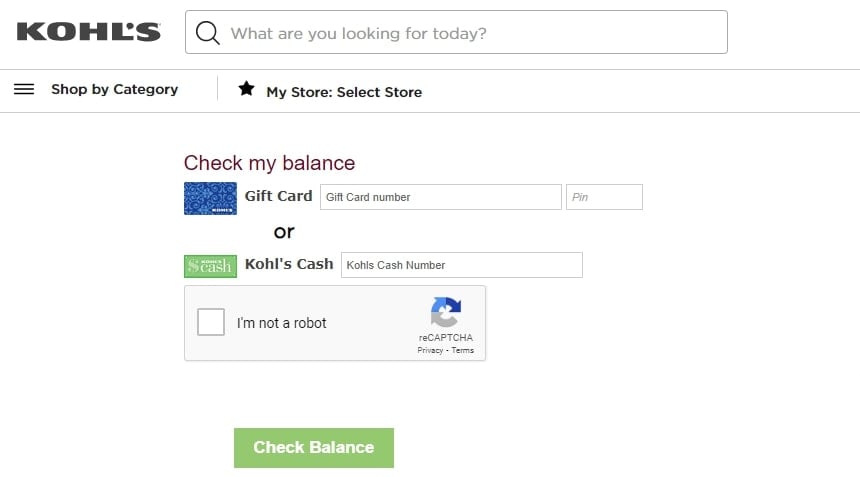 Cross-Selling & Upselling
Cross-selling complementary products is an effective way to get different items into your customer's cart. Major online shopping platforms are well known for offering these services. If you've ever found yourself on an Amazon page, you'll often find a message that identifies similar products bought together.
Another example of this is Madewell which sells clothing and accessories. They offer consumers different items that "you might also love," indicating the everyday items bought together with the ones you've placed in your cart.
According to a report from McKinsey & Company, cross-selling techniques can increase sales by at least 20% and potential profits by an average of 30%.
Benefits of Cross-Selling & Upselling
Your online store will benefit from cross-selling & upselling in these ways:
– Boosts revenues across various departments
– Individual sale optimization
– Encourages customer retention
How Route4Me Can Help Increase Your Average Order Value
The faster you can get packages to customers, the more they will pay for your service. However, you also need to keep your transportation costs to a minimum. Let's look at how Route4Me's vehicle routing software can make that happen.
Deliver Orders Whenever Customers Want without Fail
Amazon has accustomed customers to faster shipping. As a result, customers today demand same-day or even same-hour deliveries from every brand.
But meeting the demand for such superfast deliveries is not easy, primarily if you use pen and paper or a spreadsheet for route planning and scheduling.
Your planned routes will be more based on guesswork and less on data. You cannot anticipate which areas may have heavy rain or traffic in an hour. And if you deliver to new locations, the challenges will shoot up as you have little knowledge of the areas.
Your drivers could get lost or knock wrong doors and waste a lot of time and fuel. That won't be good for your business.
Route4Me route planner helps plan well-optimized routes with accurate directions in a minute. It considers weather, traffic, roadblocks, sunrise and sunset times, one-ways, avoidance zones, road intersections, delivery time windows, and many more constraints that could jeopardize deliveries. So, your drivers will never get stuck on the road and always make deliveries on time, every time.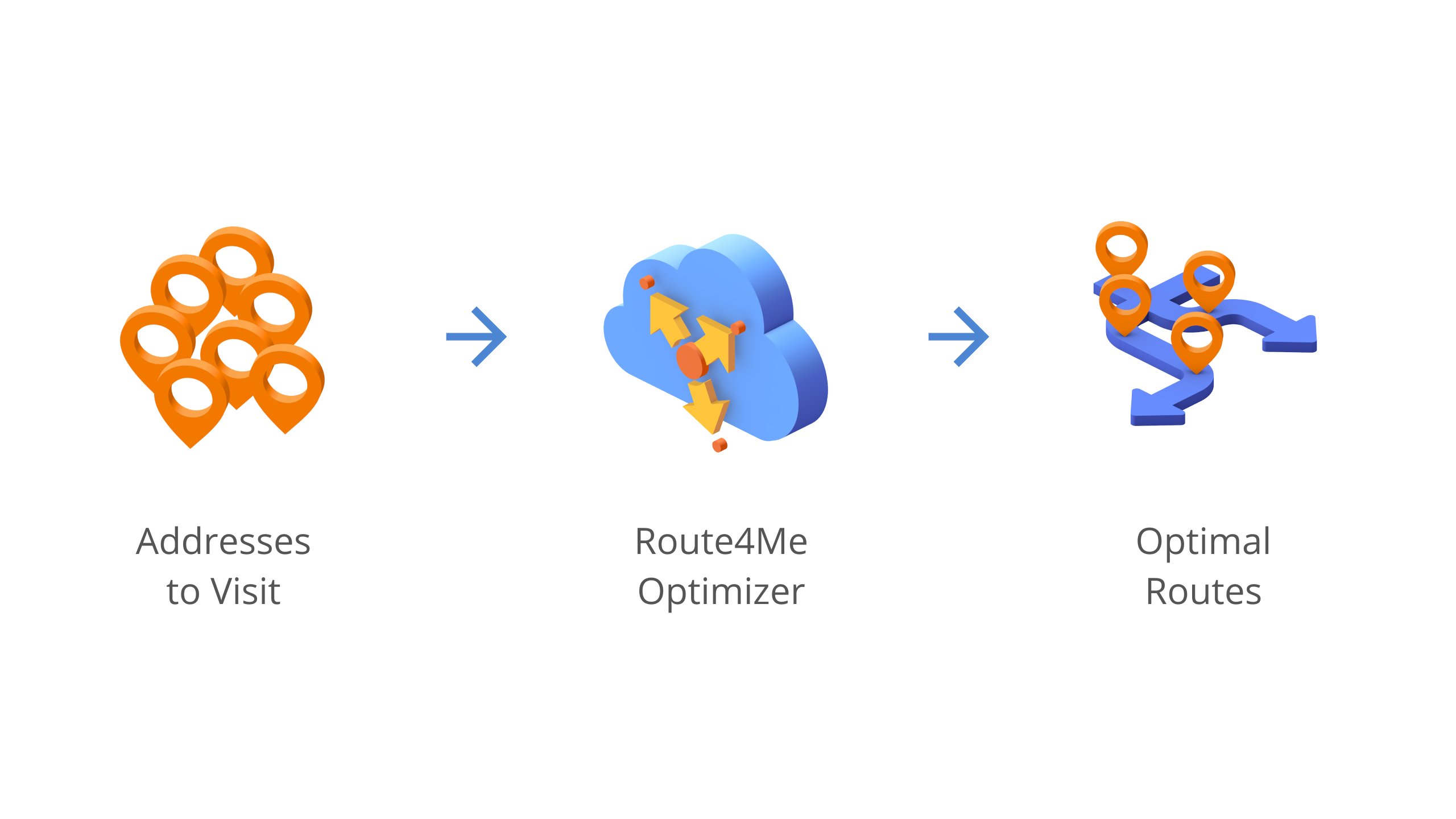 Making faster deliveries is never difficult with Route4Me's route optimization software. It improves delivery speed, makes drivers more productive, and helps them cover more stops in less time.
Keeps Your Transportation Costs Low
Route4Me's delivery scheduling software reduces travel time which means your vehicles will consume less fuel.
Plus, Route4Me offers several other features that help keep the fuel costs low such as:
GPS tracking feature to help you monitor vehicle movements on the road and ensure your drivers do not waste fuel by deviating from the route or driving aggressively. Learn the top ten benefits of GPS tracking.
Reporting and analytics feature that helps you monitor fuel consumption and take measures to save money on gas.
Geocoder to auto-correct any wrong addresses and helps avoid failed deliveries.
Conclusion about Increasing Average Order Value
The bottom line is that increasing your AOV allows you to improve revenues and profits.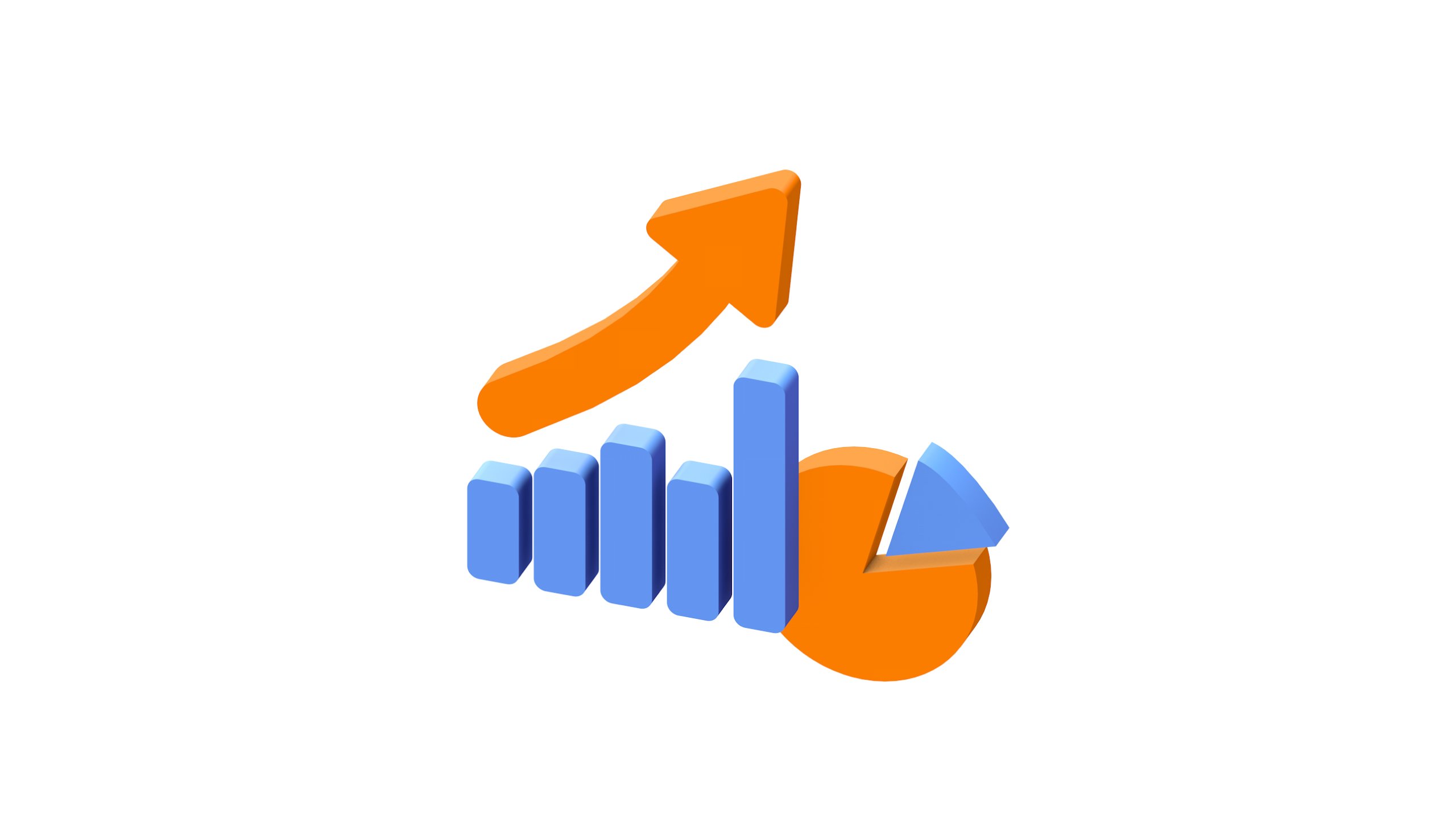 By using a few of the tips we've shared, it's clear that increasing your average order value is not just a simple metric but vital to future success. Many online stores have shown remarkable improvement in their ROI by making a few marketing tweaks based on the information from the AOV and adopting a multi-stop route planner. So it's high time you take appropriate measures to increase your average order value.
Want To See For Yourself How Route4Me Can Help Increase Average Order Value?
Whether you want your drivers to make on-time deliveries, increase the number of stops they can make, or reduce fuel costs… Route4Me helps you achieve that!