vEvery day, thousands of commercial vehicles travel countless miles with no cargo onboard – reaching billions of miles in total distance wasted yearly.
After a delivery driver drops off a load, they may not have any packages to transport for the return leg of their journey and drive back empty. And the distance they go on the road is called 'empty' or 'deadhead' miles.
Deadhead miles increase fuel consumption and costs and reduce efficiency. And backhauling is a great way to minimize deadhead mileage and make money on return trips.
Many dispatchers and truckers have never heard of it, and even fewer know what it means or how to do it.
So, in this post, we'll define backhaul in trucking, explain how to optimize your backhauls, and outline some of the benefits.
Table of Contents
What is a Backhaul?
A backhaul is a load a commercial driver takes on a return trip. So, if they drove a load from New Jersey to New York, rather than going empty with no goods for transport, they could pick up a backhaul from New York to either New Jersey or somewhere in between.
The backhaul transport strategy involves adding pickup stops to delivery routes based on the availability of vehicles and how much cargo there is to pick up.
These strategically planned locations help ensure vehicles don't exceed payload capacity and utilize resources efficiently while minimizing deadhead mileage which means less time spent driving around with nothing productive done!
Want To See For Yourself How Route4Me Can Help Minimize Deadhead Miles?
Whether you want to optimize delivery routes, make money on return trips or optimize loads… Route4Me helps you achieve that!
Types of Backhauling
There are two types of backhaul in trucking: Internal and External.
Internal Backhauling
Internal backhauling happens when you transport your own products on a return trip.
For example, the driver of an ice cream company may deliver milk to a store and then backhaul milk and eggs to transport back to the factory.
External Backhauling
External backhauling happens when you transport third-party cargo to and from the original delivery point.
It involves frequent communication with other carriers who operate within the same 'lanes' and brokers who schedule movements between different transportation companies for clients' goods ahead of their delivery or pickup dates, so there are no delays along the route.
Benefits of Backhauling
Here are several benefits backhaul in trucking offers.
Reduces Expenses
Backhauling makes loading and transportation efficient to reduce empty miles and the associated costs. Therefore, you only schedule the number of staff you require, which lowers employee expenses. Plus, backhaul trucking helps you use your vehicles more efficiently, which reduces your maintenance costs and extends the vehicle's life.
Improves Efficiency
The backhauling process improves efficiency by allowing businesses to maximize delivery capacity. This, in turn, helps them provide better service and expand the availability of their services for immediate assistance with customers' needs.
You can drop off packages and, while returning, pick up additional packages and make more money without making other trips or purchasing extra vehicles.
Reduces Emissions
Backhauling reduces empty running, which lowers carbon emissions. In this way, it makes your business environmental-friendly. And when you care about nature, customers reward you by sticking with you for the long term.
According to a survey by McKinsey and company, 66% of respondents say they consider sustainability while making a purchase.
How Route4Me Can Optimize Your Backhauling Strategy
Backhauling is difficult when you do it manually. Route4Me route planner helps automate route planning and scheduling and optimize your backhauling. Let's learn in detail how.
Optimizes Delivery Routes
Route4Me's route optimization software puts route planning on autopilot to save you time and make your operations efficient. It helps you plan well-optimized routes in 30 seconds.
The software considers weather, traffic, delivery time windows, driver availability, roadblocks, and more to make pickup and drop-off hassle-free. All you need to do is add the list of addresses, set some parameters, and hit optimize. That's it!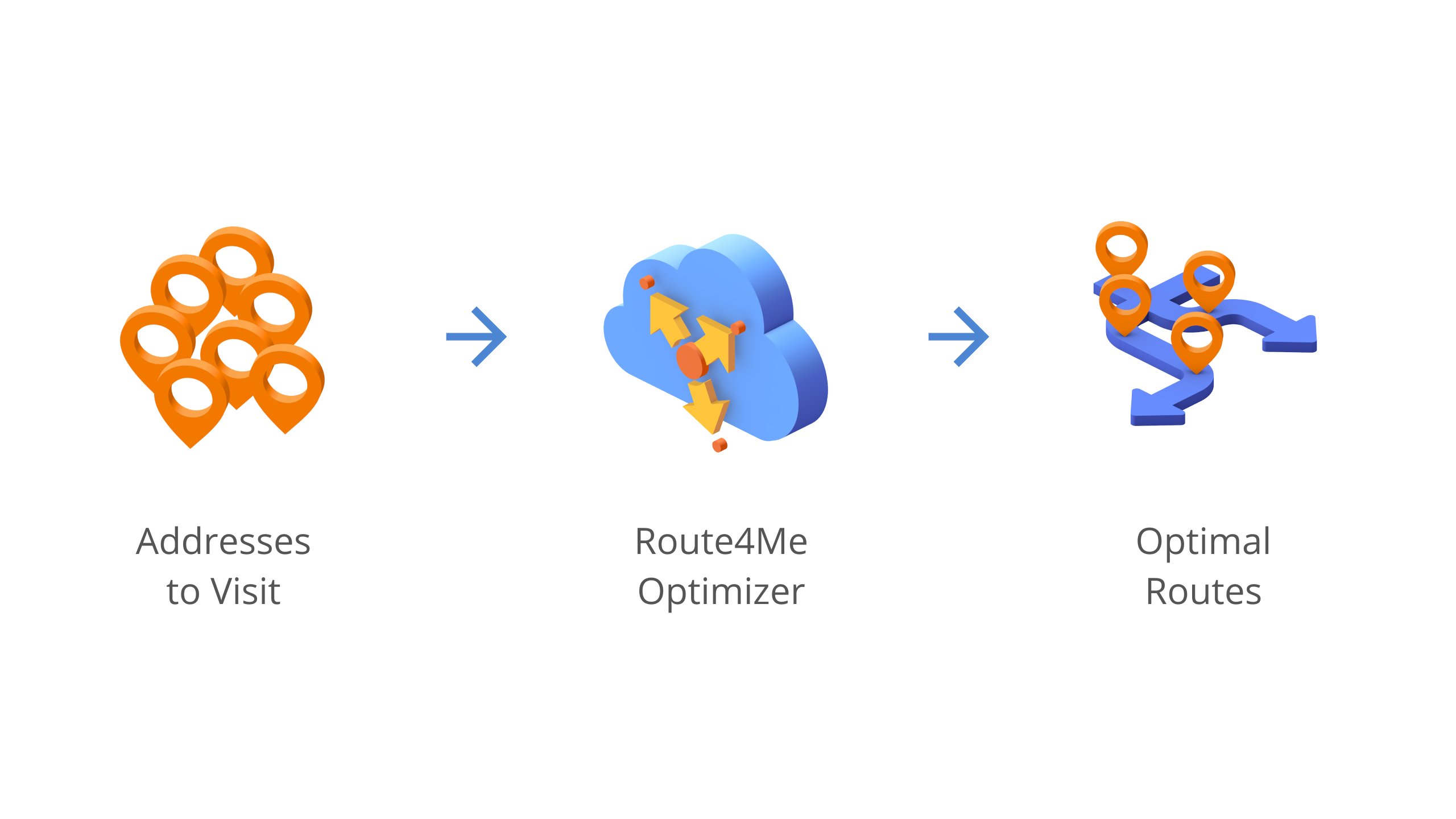 You can also add pickup locations into the system so the software plan routes accordingly that could accommodate backhauling.
In addition, you can plan and schedule routes for weeks and months in advance, and you can make amendments to your routes anytime you need.
Route4Me even helps plan multi-day long-haul routes and includes driver breaks and stops for the drivers to stay overnight.
Optimizes Load Distribution
You can efficiently do backhauling if you can accurately figure out the space availability in your vehicle after each delivery to plan pickups, and Route4Me makes that easy.
The software considers load capacity while planning routes. It ensures your vehicles are filled with as much cargo as possible without exceeding their load capacity.
Route4Me's delivery route planner can help optimize pickup and delivery capacity. You just have to import pickup and delivery addresses with order capacity requirements and add capacity constraints into the system.
Route4Me has a truckload capacity optimization feature that can help both Full truckload (FTL) and Less-than-truckload carriers. Plus, the vehicle routing software comes with a Mixed Fleet Optimization feature that considers the varying capacity of your vehicles and utilizes them efficiently.
Learn in detail how Route4Me's multi-stop route planner can help with load optimization.

There are many other features and benefits of Route4Me's delivery scheduling software that can make backhauling seamless such as:
In-app voice-guided navigation to help your drivers navigate routes without looking at their phones.
Re-optimize routes at any time and changes will automatically be reflected on drivers' smartphones.
Driver Breaks keep drivers energized and productive and help comply with local labor laws.
GPS tracker to monitor your vehicle's real-time movement on the road. Learn the top ten benefits of GPS tracking.
Mobile apps to help plan and monitor routes while on the move.
So, what are you waiting for? Opt for Route4Me's 7-day free trial and see how it can make backhauling efficient.
Want To See For Yourself How Route4Me Can Help Minimize Deadhead Miles?
Whether you want to optimize delivery routes, make money on return trips or optimize loads… Route4Me helps you achieve that!