You'll agree that today's logistics business environment is much more dynamic than before. It's important that you keep abreast with everything happening in the industry.
We've seen several ups and downs in 2015, such as:
Falling gas prices and
Increased transportation costs.
With the new year almost upon us, it's time to look at the industry trends that can impact your operations.
So, here are the top trends we've identified that will change the industry in the coming year. Take a look.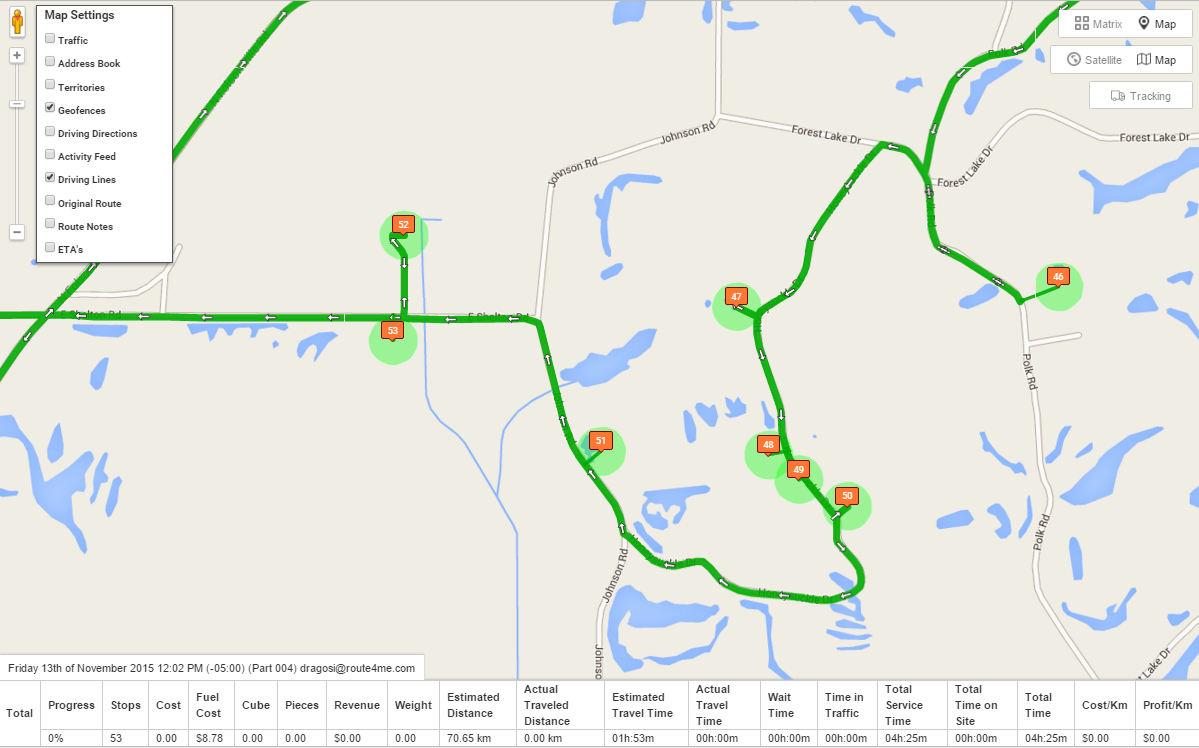 #1 Auto Check-in & Check-out Geofencing
For most businesses, field employees manually check-in and check out at every location. Although it doesn't take long each time… it adds up.
Your drivers could need 10 seconds to check in and 10 seconds to a checkout. That's 20 seconds wasted per stop.
If they have 60 stops on average… that's 20 minutes each day.
Now multiply that with the number of drivers you have.
But, what if you can automate the check-in process? Won't it save this time?
That's exactly what we expect to see in 2016. Geofencing technology to counter this problem.
It will allow business owners to:
Specify a proximity shape and size for stops on their route, and
Specify the amount of time it takes to trigger the automatic check-in. They can even specify the time in seconds or as a percentage of the expected service time for the location.
When a driver approaches a service location, the system automatically checks them in.
Similarly, an automatic checkout will happen when the drivers leave.
This new capability will even log the driver if they deviated from their route.
There are several benefits we will see, including the following:
You can track the drivers and avoid a negative impact on your business and customers due to them.
It will increase your business efficiency and productivity. This enables you to make more deliveries in the same time period.
The time savings increase with every extra driver. For example, it can help you save around 55 hours per day if you have 100 drivers visiting 100 locations a day.
You will get the same productivity increase as you would with seven extra employees at no extra cost. Or, if you plan to downsize, this is like removing seven drivers from a fleet.
So, it will be wise to go for a route planner app that has developed a Geofencing feature.
#2 Predictive Maintenance Recommendations
In 2016, there will be a shift from a reactive maintenance approach to a predictive approach.
Predictive maintenance is a key component to achieving a lower cost of vehicle ownership.
Due to rising transit costs, fleet managers must ensure more uptime and fewer breakdowns. And so, we expect to see many businesses adopting a predictive maintenance approach.
This is because it is more proactive than reactive.
It allows convenient scheduling of corrective maintenance to avoid unpredictable and expensive repairs. Predictive maintenance recommendations will help you identify equipment which needs maintenance in advance. This strengthens your vehicle maintenance process.
There are several benefits to this, such as:
Increased driver safety,
Increased vehicle lifetime,
Reduced labor costs, and
Optimized parts inventory and usage.
Predictive maintenance will help your technicians figure out the condition of in-service equipment. This will then help them predict the exact time maintenance should happen. No more inefficient routine-based maintenance.
It further keeps out your dependency on the manufacturer's standards. This is because it helps you create your own tailored and accurate maintenance approach.
Predictive maintenance will also provide you with real-time data about issues with your vehicles. This will enable you to take the necessary actions quickly.
Not only will it determine the exact problem, but it can also:
Come up with a recommended service,
Provide the timeline by when the engine needs to be serviced, and
Indicate the closest authorized service provider.
Once it is decided where the truck will go for its service, it can even notify the service center in advance. This enables them to line up the parts and arrange for services accordingly to repair the problem.
So, in the coming year, we can expect route planners or fleet management products that can:
Help you communicate with your parts dealer,
Initiate repairs,
Access a complete service history,
Approve and monitor repair status, and
Have complete control over repair expenses.
All from a single dashboard.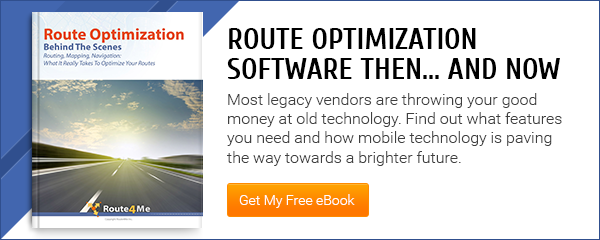 #3 Mobile-Friendly Workforce
You'll agree that information technology is important to the logistics industry. This is especially true since it is more available than ever before.
We've seen how mobile apps have been improving the way logistics companies currently operate.
Mobile apps eliminate the boundaries between your office and the road. They help you deliver shipments while managing routes, schedules, and hazards on the go.
They even provide you with real-time info about your driver and vehicle location.
In this way, you can respond to customer needs with the most accurate data… increasing the level and quality of information exchange between you & your customers.
We expect to see many GPS users shifting to mobile route planners in the coming year. This is because GPS devices are expensive and not always accurate.
A GPS system can be even more expensive if you need advanced features, such as fleet tracking.
Unlike your GPS, you never need to update your mobile route planner.
You can plan routes from any mobile device. Also, your drivers just need to have the mobile app installed on their smartphone. That's it! They can access every route-related detail on their phone.
Any route changes made on your computer are synchronized to your drivers' phones. You can even change your route at the last minute and update the drivers in real-time with the mobile app.
So, is it wrong to predict that old, clunky special equipment will no longer be required in 2016?
That a mobile-friendly workforce will be the key to success?
#4 Customer Demands Will Become Tougher Than Ever
Customer demands have skyrocketed over the last couple of years. And, we expect to see it increase even more in 2016.
Logistics companies need to go beyond traditional systems in meeting these demands.
They have to embrace several advanced strategies to please their customers.
For example, they need to ensure on-time delivery.
An automated route planner could be handy here. It helps plan accurate and optimized routes that factor in several constraints, including:
The latest traffic conditions,
A vehicle's weight capacity, and
Any time window constraints
So, your drivers don't need to waste time and productivity by driving around in circles.
Another customer demand we may see is the expected time of arrival (ETA) of your drivers.
A good route planner can also help you here.
This is because it comes with a tracking system so that you can track your drivers and vehicles in real time. It also helps you identify when a driver and vehicle reaches and leaves a specific stop.
This enables you to identify whether a driver is falling behind schedule…
…handle the problem before it damages your reputation.
As you know the exact status of your drivers, you can tell the customers when a driver will arrive at their place. The more accurate ETA you give, the more your customers will be happy.
One thing is certain, customer demands are only going to rise.
You need to make the necessary arrangements before they happen.
#5 Centralized Transportation Management
Transportation management is hectic and painful if not managed properly.
We expect to see many logistics businesses focusing on centralizing their transportation management.
With centralized management, you will know about every small part of the transportation operations. You can track the drivers' performance, fuel usage and so on from one dashboard.
There are several benefits such a management system will provide. These include:
Tracking drivers and vehicles in real-time,
Zero micromanagement,
Avoiding legal issues,
Saving on unnecessary transportation costs,
Maintaining quality and reducing fraud,
Route planning and monitoring from one device,
Visiting more clients, and
Handling same day pickup and deliveries.
With so many benefits for your business, can you afford to not embrace these changes?
What are your thoughts on 2016? Leave us your comments below and thanks for reading!
Want To See For Yourself How Route4Me Can Boost Your Profits?
Whether you want to slash the time it takes you to plan routes for your drivers, increase the number of stops they can make, or keep your customers satisfied knowing that your drivers show up on time… Route4Me helps you achieve that!