A handy route planner app — one you can use for a handheld device, like an iPhone — is essential for drivers who travel to multiple destinations daily.
It's also an excellent app for average consumers who like to travel and go on road trips.
Here, we'll list the best route planner apps for the iPhone and iOS.'
Table of Contents
Top 15 Route Planning Apps For iPhones (iOS-Compatible)
1. Route4Me Route Planner
Route4Me is one of the best iOS route planning apps for all your needs.
It's best for people in the fleet management business because this powerhouse can plan and optimize multiple routes simultaneously for multiple delivery drivers.
You can also save routes and unlimited stops in case of future use.
The delivery route planner app also gives you visibility on your technicians to see the jobs they are currently on, what has been done, what is yet to be done, and what is
delayed.
Route4Me route planner also features data analytics so you can make informed decisions on running your delivery services more efficiently. You can also use it to collect electronic proof of delivery.
2. Google Maps
The Google Maps Route Planner comes pre-installed on many smartphones, and for a good reason — this is the best route planner app that gives you the fastest route to wherever you're going.
You can always use its free version with offline maps.
It gives you real-time traffic and weather conditions and can even offer reroutes based on road closures, accidents, traffic, or any instances where there might be delays.
The only thing we don't like about it is it does not offer route optimization.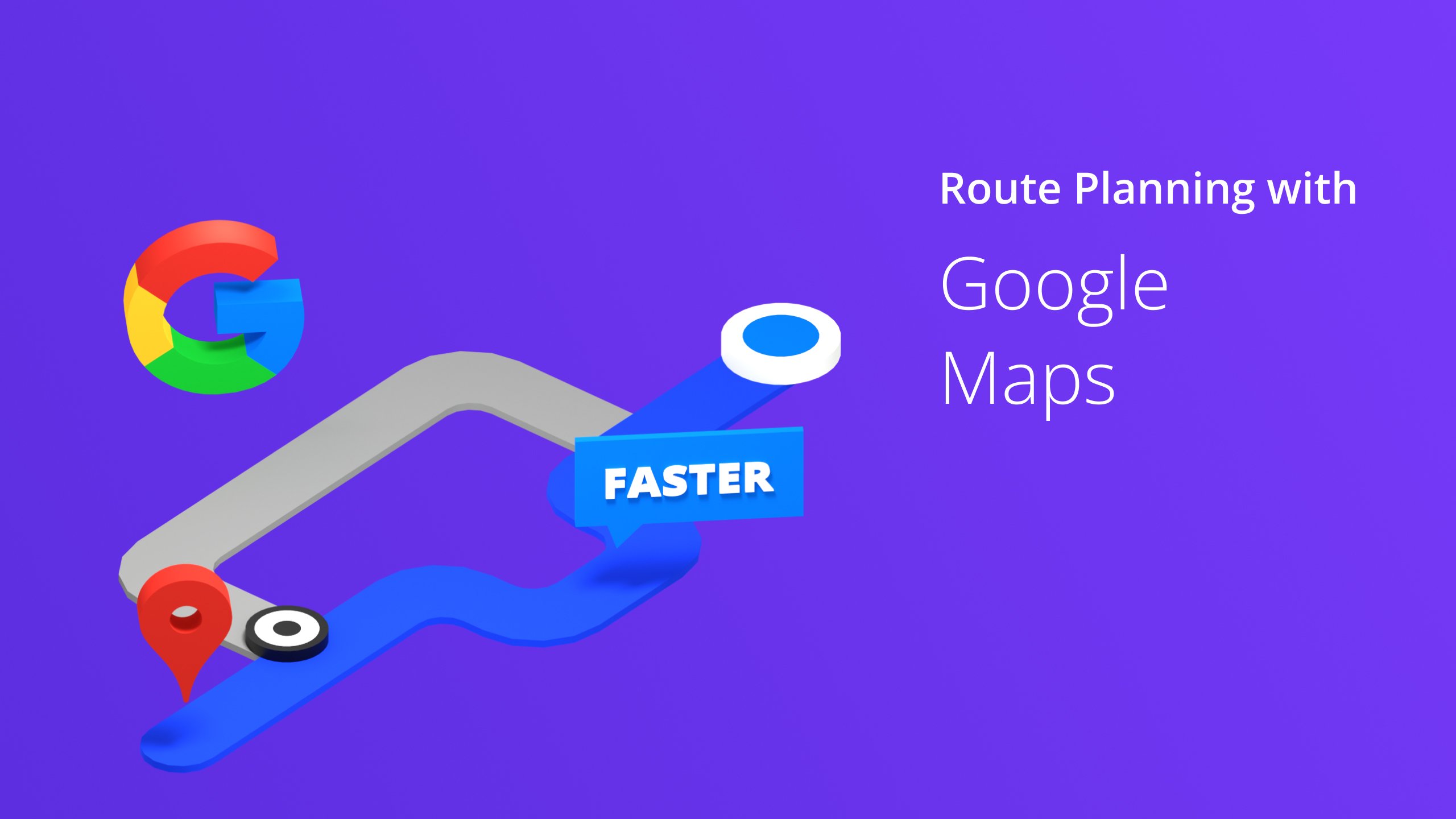 3. Apple Maps
Apple Maps is a viable contender for Google Maps, but the thing that puts this down a notch is that it won't work if you're offline.
Just like Google Maps, it also doesn't have route optimization.
However, this is a great free route planner app for casual users who only need the most efficient route from point A to point B. It provides real-time traffic data, 3D street view, and turn-by-turn driving directions.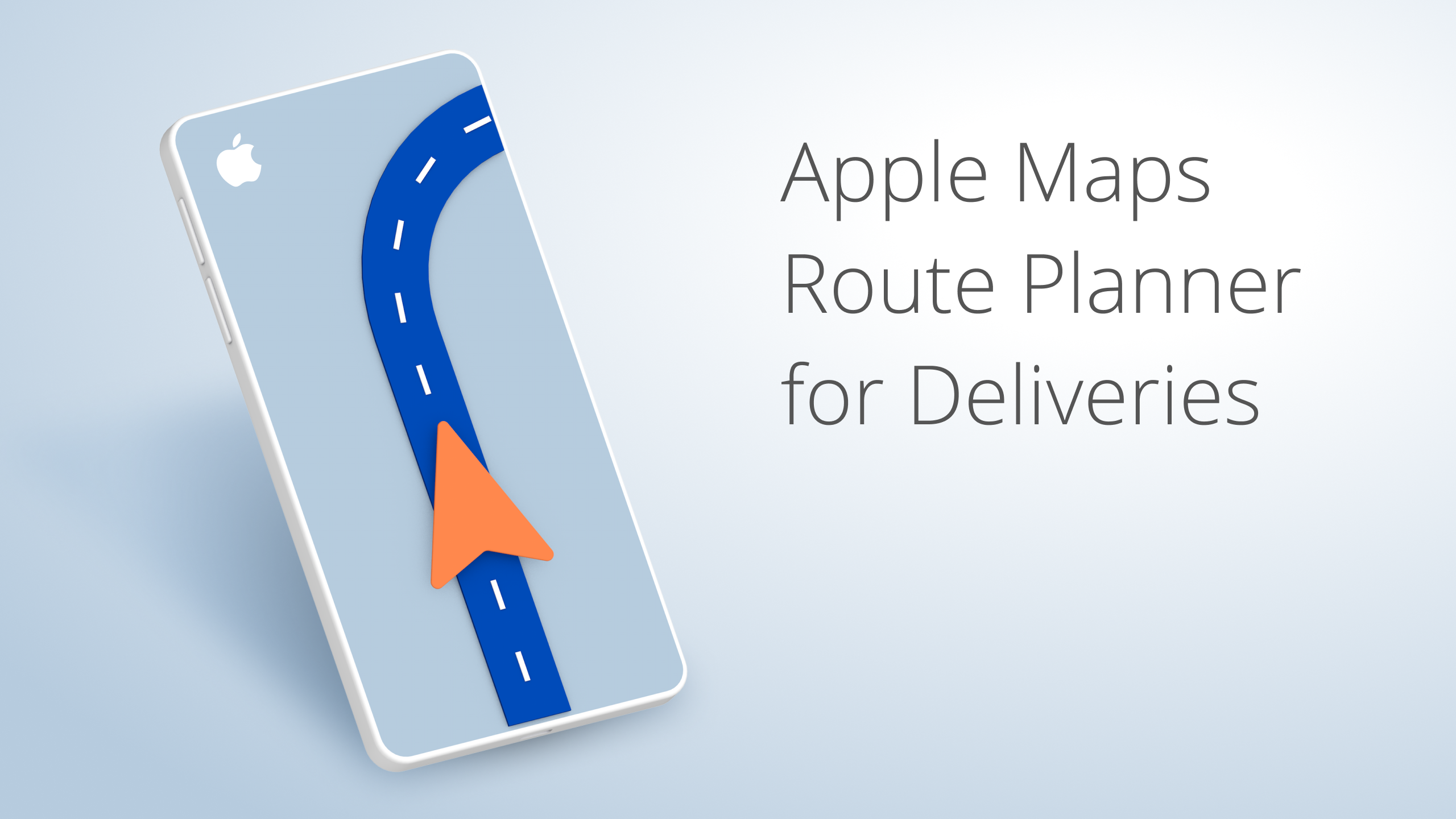 4. OptimoRoute Driver
OptimoRoute Driver is one of the best delivery route planner apps. The fleet manager can plan routes on the route planning app, which will go directly to the drivers' phones.
Managers can make changes mid-route depending on delays or cancellations and create the most efficient routes.
Drivers can access orders, schedules, and turn-by-turn navigation directly within the route planning app, so they won't have to switch.
5. inRoute – Intelligent Routing
inRoute allows users to make comprehensive routes depending on their specific needs. It can also find gas, food, and hotel stops, which are helpful for those planning to drive
long distances.
Drivers can also easily chart their routes for deliveries.
The cool thing about inRoute is it considers elevation, weather, and curves in creating routes, but we hardly think that's enough compared to the software's confusing nature.
6. RoadWarrior Route Planner
RoadWarrior Route Planner is the perfect route planner for those in the service industry, such as insurance agents, sales reps, delivery teams, and couriers.
It allows you to create unlimited routes according to your needs.
You can input the requested time windows of the multiple addresses, and the app will consider that when creating the delivery route.
7. Roadtrippers – Trip Planner
You can plan your next road trip or adventure with Roadtrippers – Trip Planner.
Simply let the app know what you want to do, and it will provide you with the best stops, such as places to camp, sights and attractions, hotel stays, and fuel and rest stops,
along the way.
8. Upper Route Planner
Upper Route Planner is a great delivery route planner for businesses looking for delivery route planners for their drivers' iPhones.
The sales team can optimize routes with delivery time windows in place and send the delivery route directly to the driver's phone.
The Upper Route Planner phone app also includes the Parcel Info feature, wherein drivers can see exactly where the parcel is in the delivery vehicle.
When they arrive at the delivery address, they must scan the feature to locate it.
9. GO Navigation – GPS Sat Nav
GO Navigation's mission is simple: to help you get around. It has clear lane guidance, live traffic congestion, and speed information — everything an average driver needs to
reach their final destination.
Like Google Maps, you can also use GO Navigation offline. You can still benefit from GPS navigation apps, live traffic, and safety camera alerts.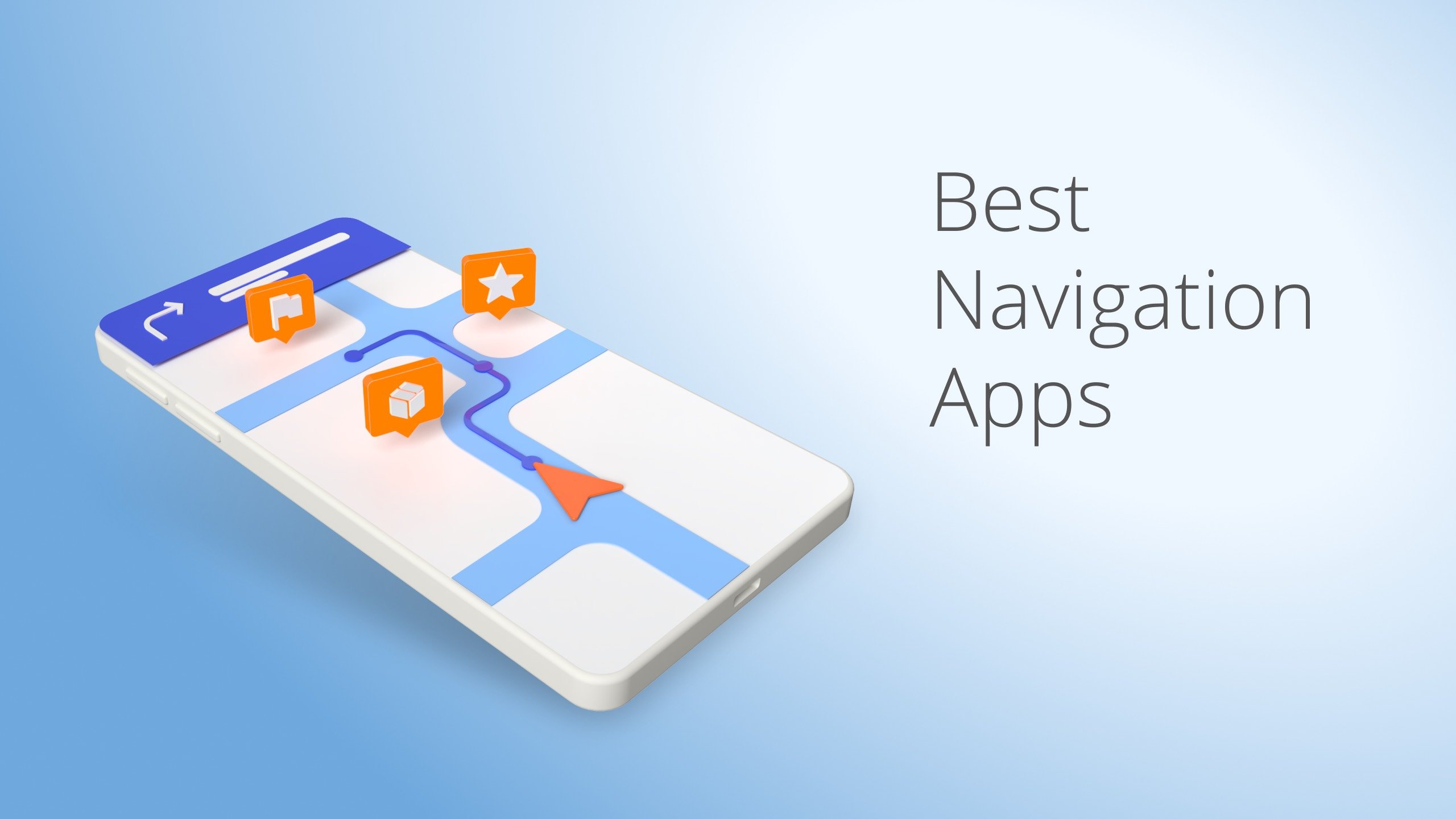 10. Track-POD
Track-POD is one of the best iPhone route planning apps, especially for advanced route planning and optimization.
Its algorithm is powerful enough to process thousands of stops simultaneously, which is great for delivery services handling thousands of service calls daily.
Track-POD takes it further by allowing you to compare route costs, generate shipping labels, and notify customers when you're on your way.
11. MapQuest
MapQuest has everything you need in your journey around the United States and Canada. Turn-by-turn GPS navigation can be used whether you're on foot or behind the wheel, and its
user interface even gives you points of interest around the area.
You can take two to three different routes when traveling from one point to another. This lets you see which path can get you to your location fastest.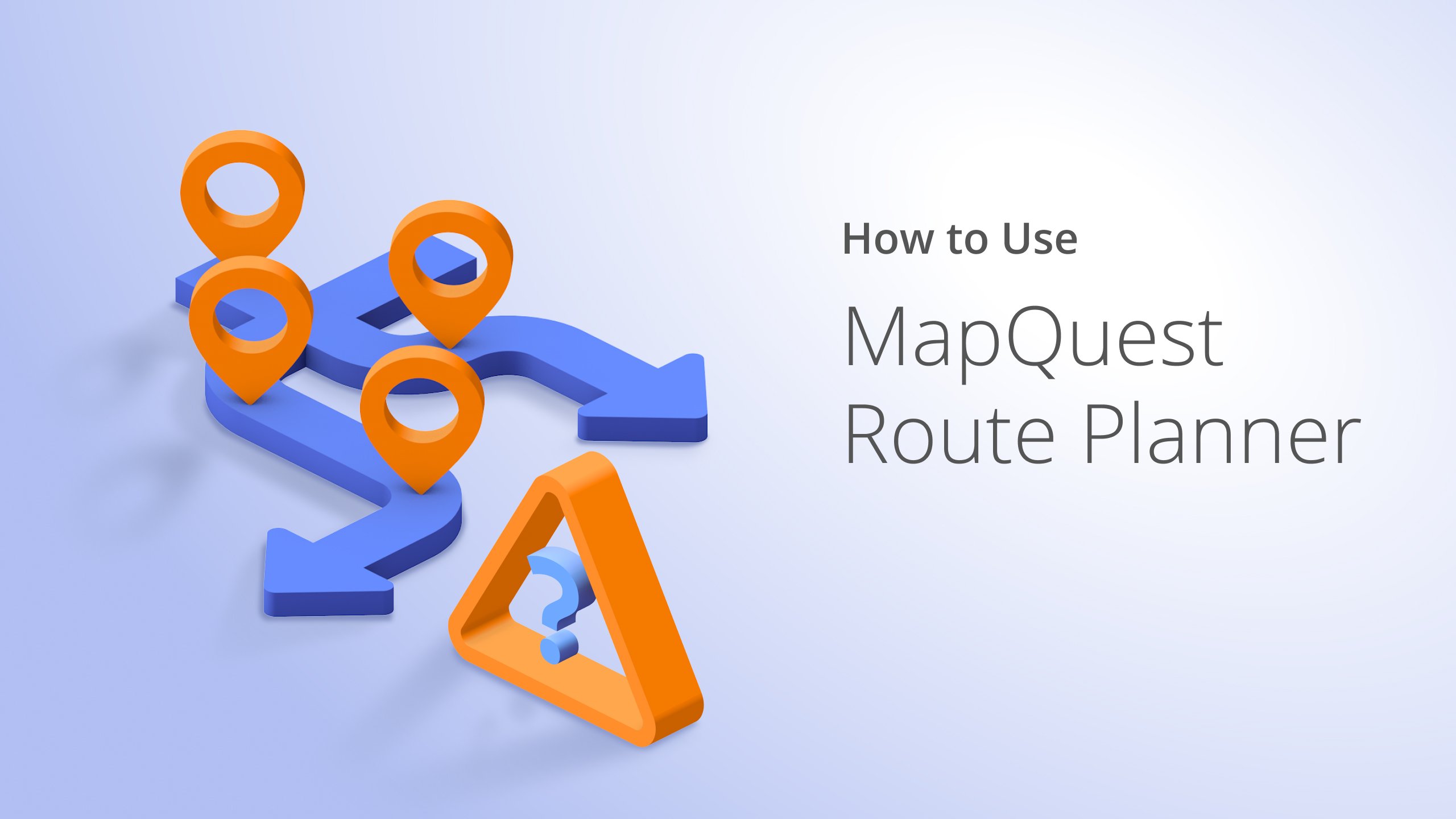 12. Waze
Waze is another tool perfect for users who need a speedy route to their final destination.
It's ideal for casual use, as it offers nearby restaurants, hotels, and parking lots, depending on where you're headed. You can plot up to three stops per route.
Waze can also be integrated with Spotify, so you and your friends can listen to tunes for entertainment while on the road.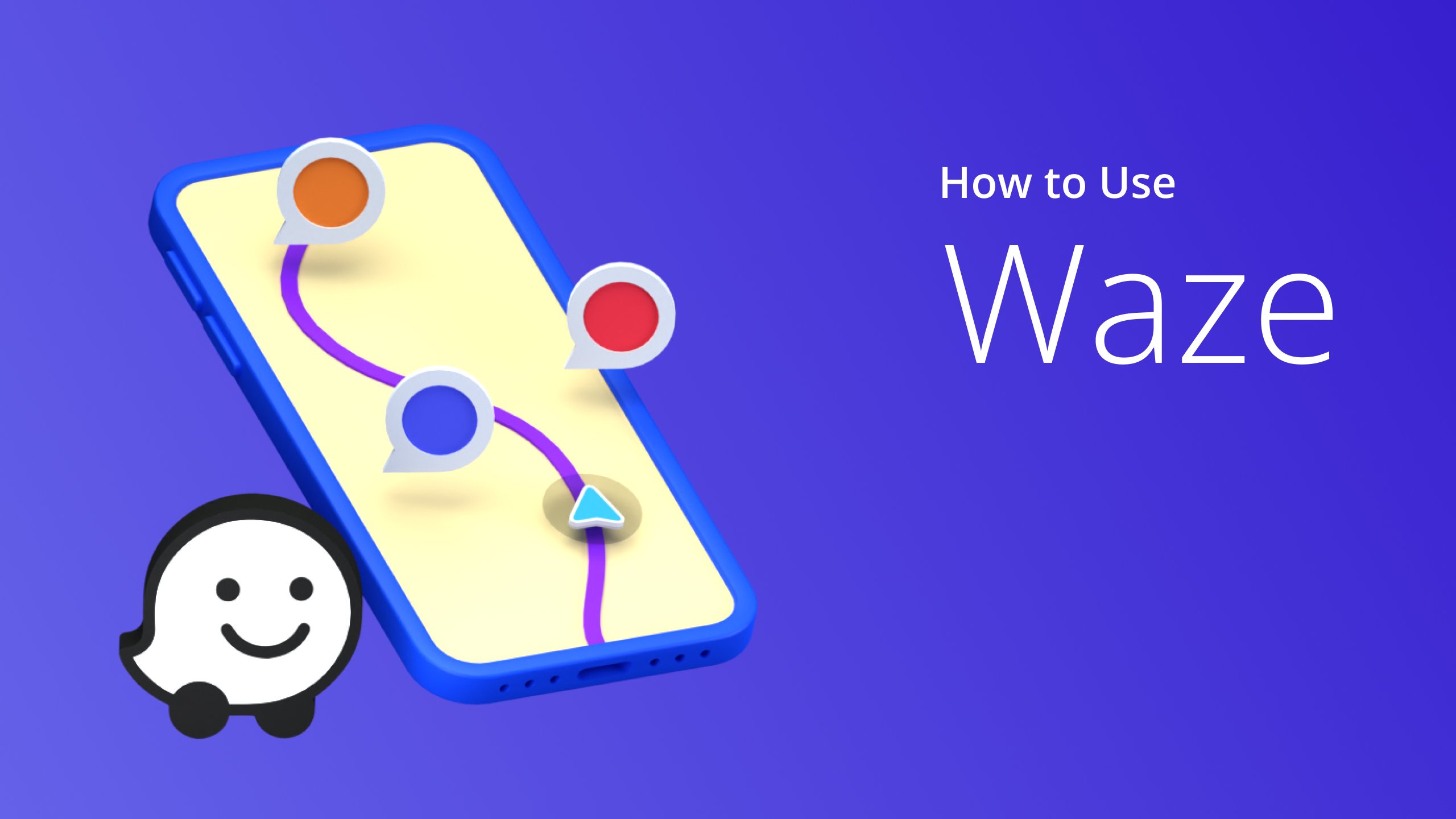 13. Maps.me
Maps.me is for those who love an incredible journey. They provide detailed turn-by-turn directions wherever you want; the best part is that you can use it offline.
According to their website, they have over 140 million users worldwide, which makes them highly credible, if you ask us.
14. Onfleet Driver
Onfleet Driver is the mobile alternative to the main Onfleet app.
Businesses can plan their local delivery routes via the main app, which they can assign to their designated drivers via the intuitive phone dashboard.
Onfleet also offers easy and hassle-free integration to many online ordering and order systems, so you won't have any problems weaving this into your current platform.
15. Zeo Fast Multi-Stop Route Plan
You only need 15 minutes to set up routes with the Zeo Fast Multi-Stop Route Plan.
The route planning software allows you to create routes for your drivers and keep track of their exact locations to keep customers in the loop.
You can auto-assign the efficient routes to your drivers and send them to their iPhones. Make sure you specify the requirements according to client requests, such as
delivery destinations and time windows.
Lastly, you can get detailed reports, which let you know if you need to improve aspects of route optimization.
Frequently Asked Questions (FAQs) about Route Planner Apps for iPhone
How do I plan a route on my iPhone Maps?
To plan a route on your iPhone Maps, open the app and enter your starting location and destination. Once you've entered the places, the app will display the best routes and an estimated travel time.
How do I plan a route with multiple stops on my iPhone?
You can use route planners that allow multiple stops on your iPhone, such as Route4Me, Waze, and Google Maps.
Can you make a route with multiple stops on Apple Maps?
Yes, you can make a route with multiple stops on Apple Maps, provided your phone has been updated to iOS 16. You can add up to 15 stops to each route and freely change the order of destinations.
Wrapping Up
There are plenty of route planner apps for the iPhone, depending on what you need it for.
You can use free route planner apps like Apple Maps or Waze if you are a casual driver who needs a route planner app for daily driving. These route optimization apps will be enough for everything you need.
Those handling a fleet of delivery drivers will have more success using apps specializing in route planning.
See how a multi-stop route planner like Route4Me can help you with route optimization. Sign up for our free 7-day trial today.