You know about robots. In movies, they get too smart and try to take over the world. In your house, they scoot around your carpet and suck up debris (and maybe serve as a DJ).
These days, robots do a lot more than vacuum. They've transformed the automotive industry, with machines taking over many production tasks as a more affordable and more effective alternative to human labor.
Robots look like they also may start replacing humans in the logistics industry soon.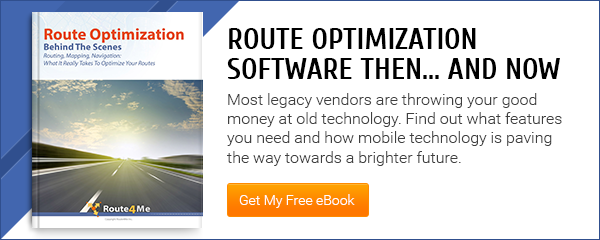 Leading logistics company DHL has successfully completed a pilot test for integrating robots into the workplace. EffiBOT, an automated trolley, was able to safely work around people and follow pickers through a warehouse. By using EffiBOT, pickers didn't have to struggle with heavy carts. The bot did the work for them. Workers are often weary of robots taking their jobs, but in this case, DHL employees actually benefited from the presence of advanced machines.
Increased online shopping traffic and reduced inventories have put a strain on pickers, making the development of these robots more of a necessity than an experiment.
The EffiBOT pilot went so well that DHL is now testing robots for co-packing and value-added tasks, such as kitting, packaging, assembling, and pre-retail services.
The Alibaba-backed logistics firm Cainiaois is also using robots in its warehouses. 
One of the robots, named Cao Cao, can transport up to 50 kg of goods. After getting an order, Cao Cao immediately finds the items, maps out the shortest route in the warehouse to them, and then passes the items to the packaging line. It does this all by itself – no direction required. 
Autonomous technology is being adopted by more and more businesses in the logistics field. Also, many top logistics companies are developing drones to fly goods directly to customers. 
RELATED: Top 5 Logistics Trends to Expect in 2016
The growth of eCommerce shows no signs of slowing. Keeping up with this demand might just be too much for humans to handle alone. Luckily, robots are here to help.
What do you think about the increasing popularity of robots in the logistics industry? Let us know in the comments section below. 
Want To See For Yourself How Route4Me Can Boost Your Profits?
Whether you want to slash the time it takes you to plan routes for your drivers, increase the number of stops they can make, or keep your customers satisfied knowing that your drivers show up on time… Route4Me helps you achieve that!