Sales used to be one of the most difficult jobs you could get, but with the groundbreaking apps that have been released in the past few years, sales operations and management isn't so hard anymore.
Whether it's sales data management, sales presentations, or team communication, there's an app for that. The following seven sales rep apps are particularly useful:
This app is perfect for sales reps who use tablets to demo their product catalogs to clients and create quotes while on the move. It's compatible with Windows 8 tablets, iPads, 7- and 10-inch Android tablets, and Android phones.
Key Features:
A dashboard that displays sales performance for individual sales reps and the entire team
Interactive product brochures allow you to add items to an order from within the brochure
Assign accounts to specific sales agents
Manage contacts and accounts in one shared database

For field sales reps who spend much of their time on the road, travel efficiency has a huge impact on sales performance. Route4Me's sales routing app shows you the most efficient possible way to visit a set of addresses, allowing sales reps to save time, see more customers in a day, and make more money.
Key features:
With the Add Note feature, you can add context to routes. For example, if a destination has multiple entrances, you can share an image of the right entrance with your driver through a note to save them some time. All notes are centralized, so you and your sales reps can see them at any time from anywhere. Your notes can also be automatically "tagged" with the exact coordinates of where the note was created.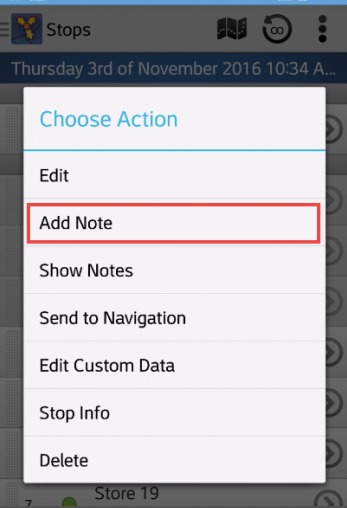 With the Interactive Map Screen feature, you can see where you're doing business, where you're not, and how much it would cost you to expand into new areas
The Color Coding feature allows you to mark hot and cold leads on your map – this is great for when you want to see how certain territories or sales teams are doing at a glance
Want To See For Yourself How Route4Me Can Boost Your Profits?
Whether you want to slash the time it takes you to plan routes for your drivers, increase the number of stops they can make, or keep your customers satisfied knowing that your drivers show up on time… Route4Me helps you achieve that!
With the Mobile Address Book Sync feature, every address you enter into your address book on Route4Me's web app automatically appears on all your sale reps' connected mobile devices
Every contact in your address book appears on the map
The territory management feature enables you to draw regions on a map, save regions as groups, and plan routes based on the selected addresses.
Unlimited custom data lets you add as many custom fields and columns per contract record as you want.
GPS tracking monitors where your sales reps are in real time, with only a 60-second delay. Managers can use this feature to ensure sales reps are staying focused and not wasting your resources by making personal stops on company time. If a sales rep's device goes offline, Route4Me's system automatically uploads their GPS trace as soon as they regain internet access.
You can add administrators, sales managers, territory managers, and more, with each user being able to track, analyze, and manage all the users who report to them
Real-time dynamic ETAs are updated instantly for your customers as your reps progress through their routes and encounter obstacles throughout the day
Access real-time reporting and analytics
You can quickly and easily re-optimize routes if a customer cancels an order or has a last-minute change
This app is excellent for email marketing. It helps you write emails faster, see when an email is opened, and see when your target audience visits your website. With this app, you can also add email analytics, templates, and tracking directly to your CRM, Outlook, and Gmail accounts.
Key features:
Real-time lead scoring helps determine what to say when you follow up with a client
Personalized email templates with live data pulled from CRMs
Lead-level predictive analytics, highlighting which deals are at risk and which are likely to close
Schedule deliveries for the most opportune times
Salesforce is undoubtedly the market leader when it comes to CRM. With the Salesforce1 mobile app, you can run your business from your phone and close deals from anywhere. You can also use marketing features to turn leads into customers, deliver customer service immediately, and more.
Key features:
Analyze specific conversations, monitor and measure buzz and trends
Quickly access and update your CRM records to get the information you need when you need it
View case histories, edit case details, and log calls from any mobile device
If you want to create effective presentations that engage your audience and help you achieve tangible results, then SlideRocket is the tool for you.
Key features:
Deliver impromptu presentations with SlideRocket's HTML5 viewer and share presentations on any HTML5 compliant device
You can embed live data in your slides from sources like Yahoo! Finance stock quotes, Twitter live feeds, and Google Spreadsheets – your slides will update automatically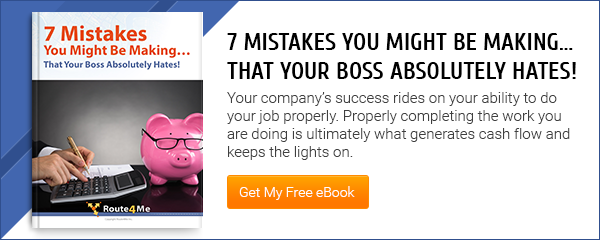 Share slides, assets, and presentations with coworkers using SlideRocket's slide library
Access presentations from any mobile device or operating system to make them available to prospects and customers at any time
Base offers several tools, including mobile CRM, lead management, reports and analytics, email automation, and Base Voice, for improving sales productivity.
Key features:
Stay organized by storing call recordings, notes, and emails between your company and the customer on one single card
Manage your sales pipeline with an easy drag-and-drop interface and customizable sales stages
Easily assign leads to sales reps
This daily and weekly calendar app helps you track your sales activities. It automatically calculates a salesperson's performance, so it's quite an effective tool for evaluating your team.
Key features:
Use the Contact Feature to save customer info, leads, and everything else you need to know for your next meeting or sales opportunity
Easily track sales, sales objectives, cold calls, pipeline reports, sales plans, average sale amounts, and closing ratios
Manage sales appointments, meetings, referrals, follow-ups, and track the results of sales presentations
Achieve your sales goals and meet all your deadlines with ease by automatically calculating and creating a weekly sales plan
Do you use any of the apps mentioned above? Is there an app you use that we left off this list? Let us know in the comments section below.
Want To See For Yourself How Route4Me Can Boost Your Profits?
Whether you want to slash the time it takes you to plan routes for your drivers, increase the number of stops they can make, or keep your customers satisfied knowing that your drivers show up on time… Route4Me helps you achieve that!